Shop low rates on all your ecommerce orders
Veeqo is Amazon's free shipping software that comes pre-loaded with immediate access to discounted rates from UPS, USPS, DHL and FedEx. No negotiation. No volume requirements. Start shipping in minutes.
Connect a store for instant low rates
Veeqo gives you immediate access to discounted shipping rates from all major US carriers. No negotiations.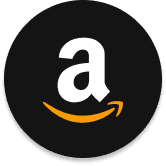 Ship your Amazon orders with confidence
As an Amazon-owned company, all protected labels purchased in Veeqo get all the benefits of Buy Shipping:
100% Valid Tracking on all labels you purchase
All shipping labels purchased through Veeqo will include a Valid Tracking ID that will automatically sync with your Amazon account. Giving you peace of mind that your VTR is being maintained.
Amazon-discounted rates
Access Amazon sponsored discounts for select carriers on your Amazon orders. Discounts may vary per carrier, ship method, package and transit route, they range up to $4.00 per shipping label.
A-to-Z guaranteed claim protection
Buy labels for Amazon orders using Veeqo on time and you'll be protected against A-Z carrier claims related to late delivery and negative feedback. Learn more.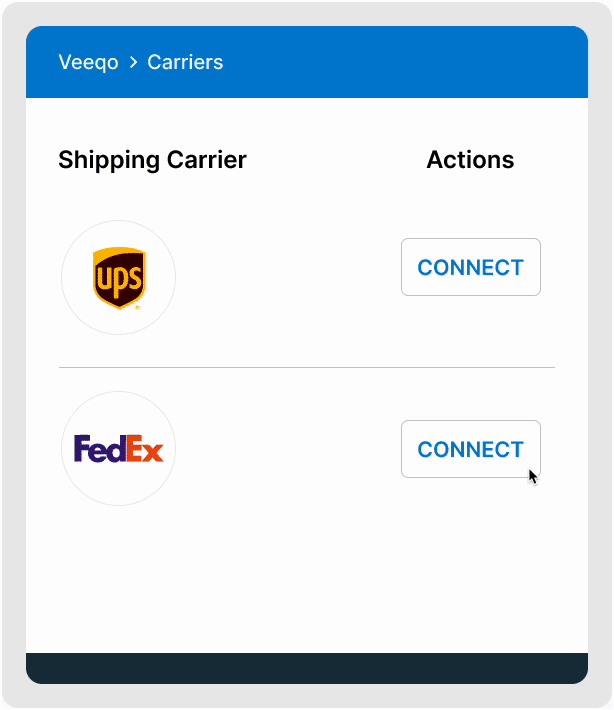 Connect your own carrier accounts, no extra charges
You worked hard to get them! Keep using any negotiated shipping rates that you've already secured from carriers by connecting them in Veeqo. Plus you will gain all the benefits of Buy Shipping on your Amazon orders. No brainer.
Order management made simple
Directly integrate all your sales channels, sync, pick and ship your orders, and report back on it all. All in Veeqo. All for free. Features include:
Create filtered views on the order page like 'waiting for payment' or 'ship with USPS' so you and your team can quickly find the orders that matter most

Duplicate orders in just one click

Automatically route orders to specific locations so you're always sending from the optimal warehouse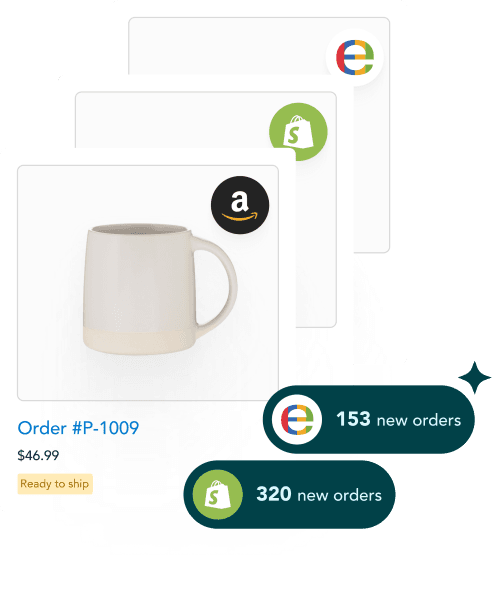 Quickly rate-shop to find the cheapest shipping label
Our rate-shopping feature automatically finds the lowest shipping rate available based on size and weight. We'll also take into account the customer's delivery promise so they're never kept waiting.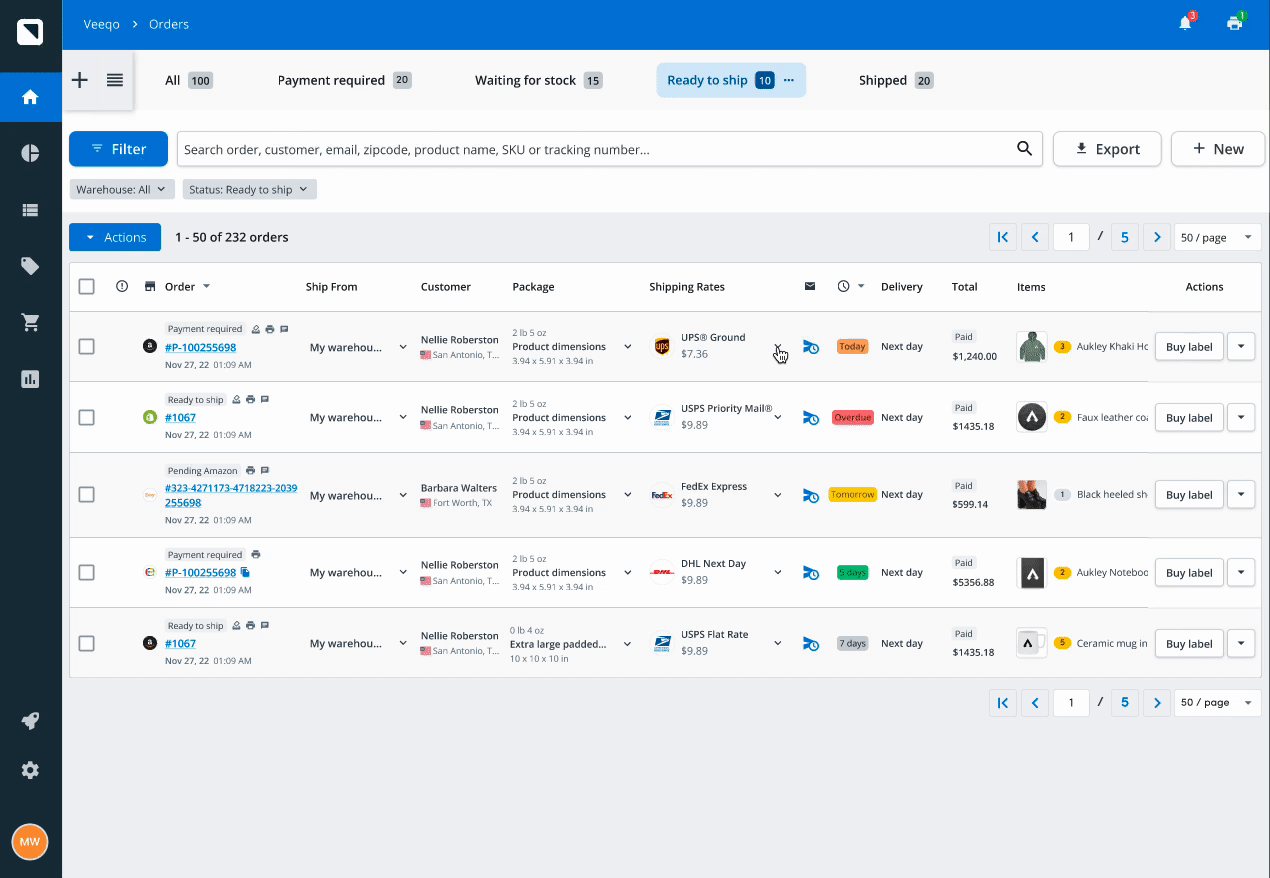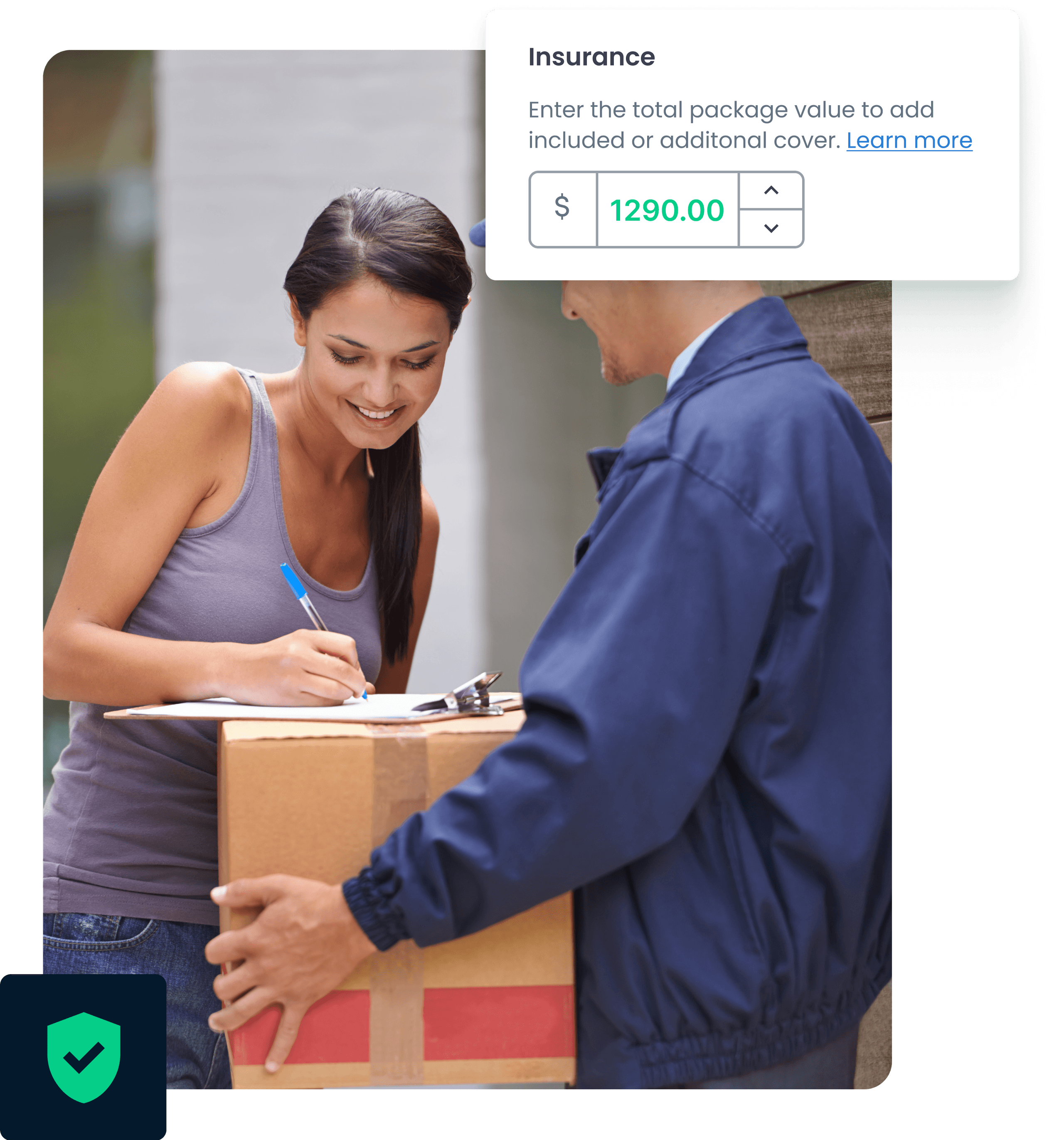 Insure your high-value orders
While carriers often offer an included amount of insurance with some services, there may be times you want to purchase additional insurance for items valued higher than what is included as standard. When you ship your order in Veeqo you can add additional carrier insurance before you purchase your label in just a few clicks.
You can rest easy knowing that your shipments are protected every step of the way.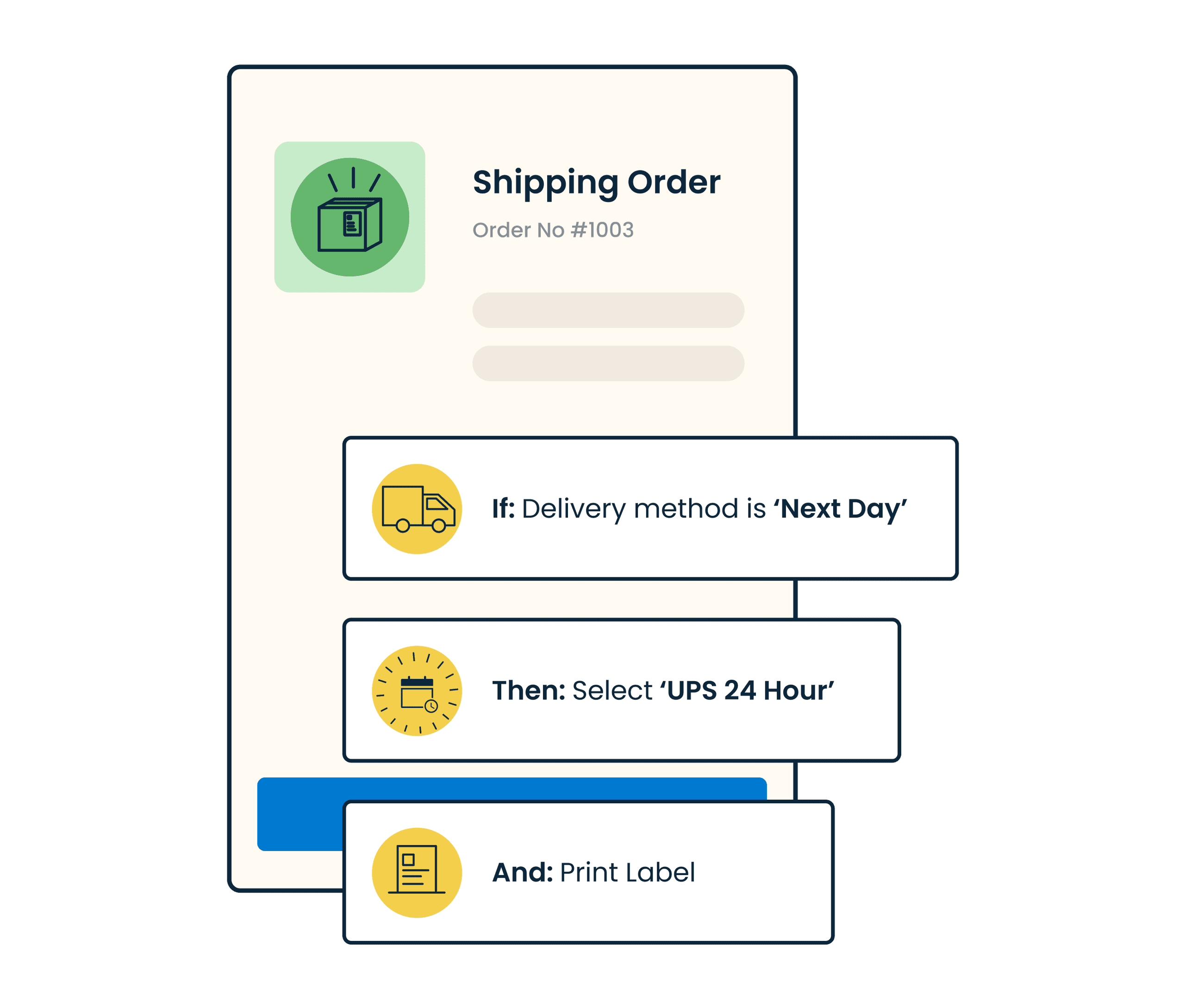 Shipping automation software to speed up fulfillment
Set up Veeqo to automatically suggest shipping labels based on rules like:
Send next day orders via UPS Next Day Air

Send orders under a certain weight via UPS

Send order over a certain value via UPS

Send international orders via DHL
Let our automated shipping software do the hard work, so you can print your shipping labels in just one click.
Print up to 100 shipping labels at once
With low rates automatically selected, you can bulk ship your labels - saving you clicks and time.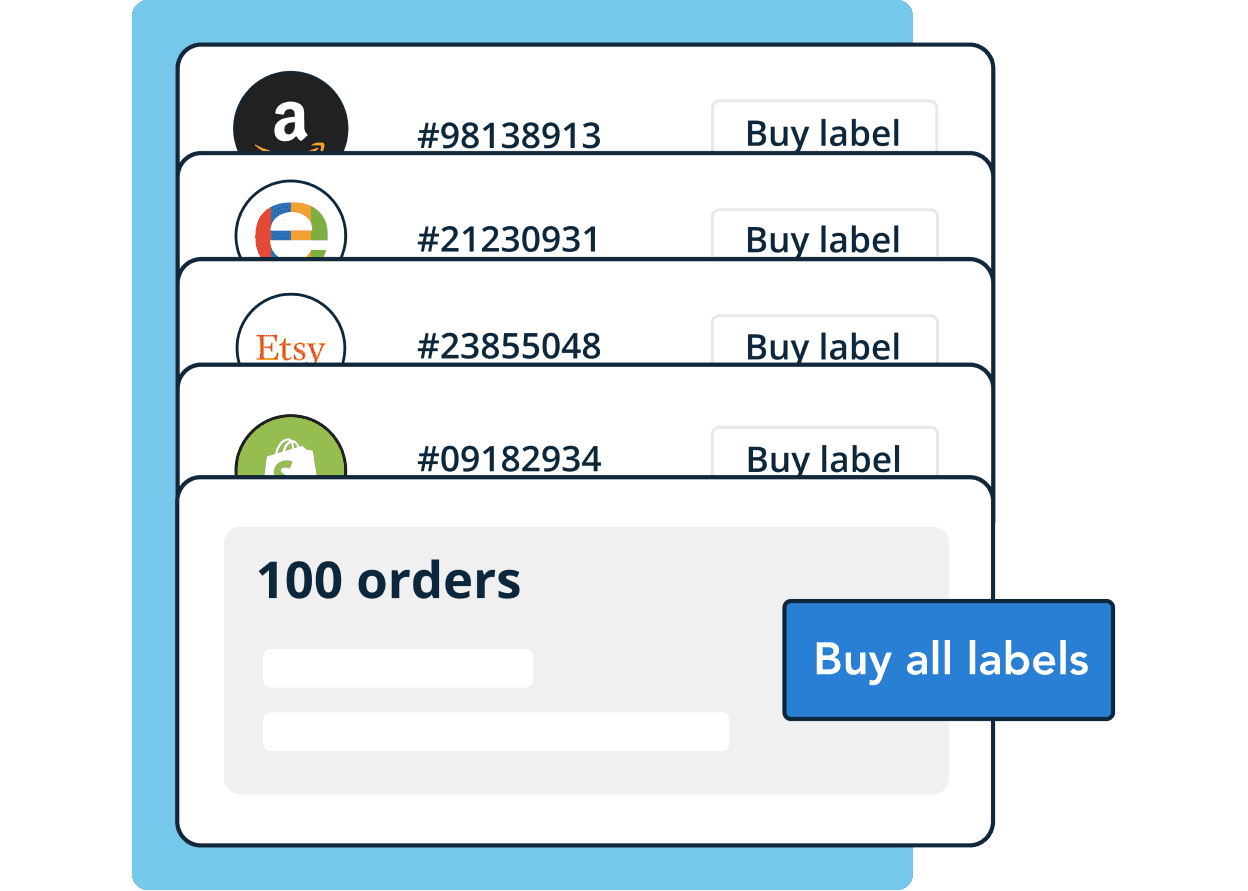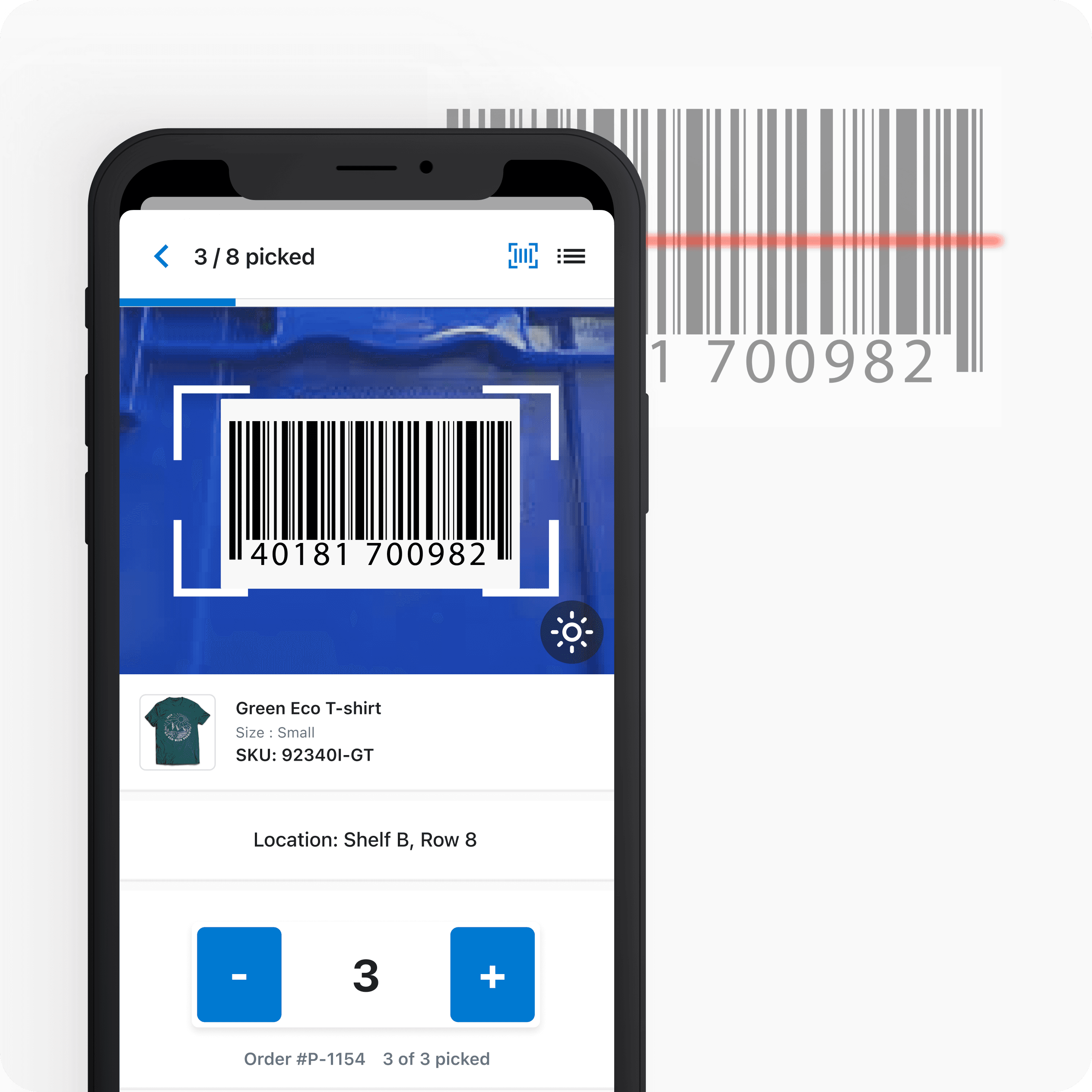 Scan & pack every order accurately
Use our picking app or scanner to pick, pack, and dispatch faster, error-free orders from the warehouse to your customer's front door.
Pick with our Veeqo app. Your phone. The perfect match for speedy, more accurate fulfillment. Available on iOS and Android.

Pick with paper lists. Keep it simple by picking with a paper list – we've got you covered.

Pick with the Veeqo scanner. A sturdy and reliable device that can help you keep up with your growing orders. Ready whenever you are.
Collaborate with ease
Use '@' when creating an internal note in Veeqo to suggest team members to mention. They'll receive an email and a link to jump to that order. Use @mentions to update the warehouse team or ask a manager for a refund authorization. Notes are added to an order's history for future reference.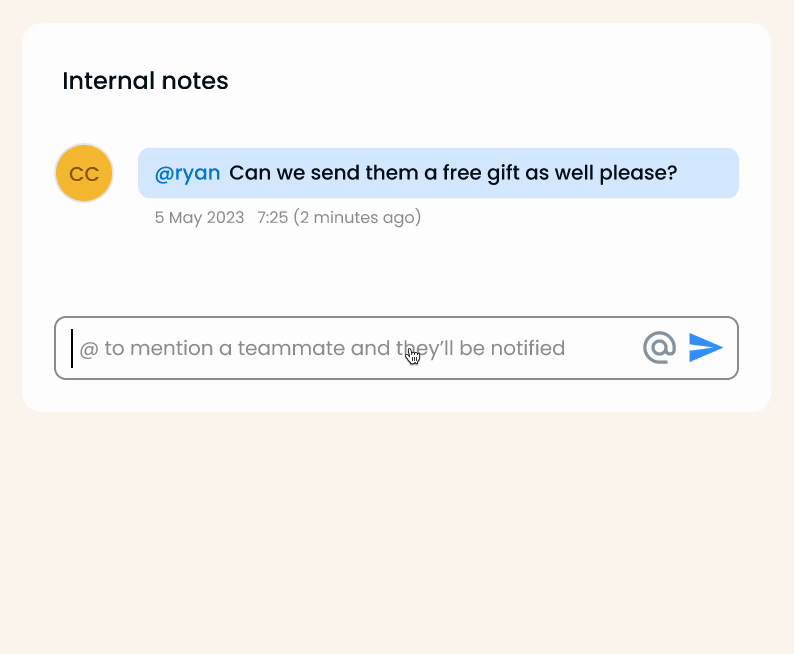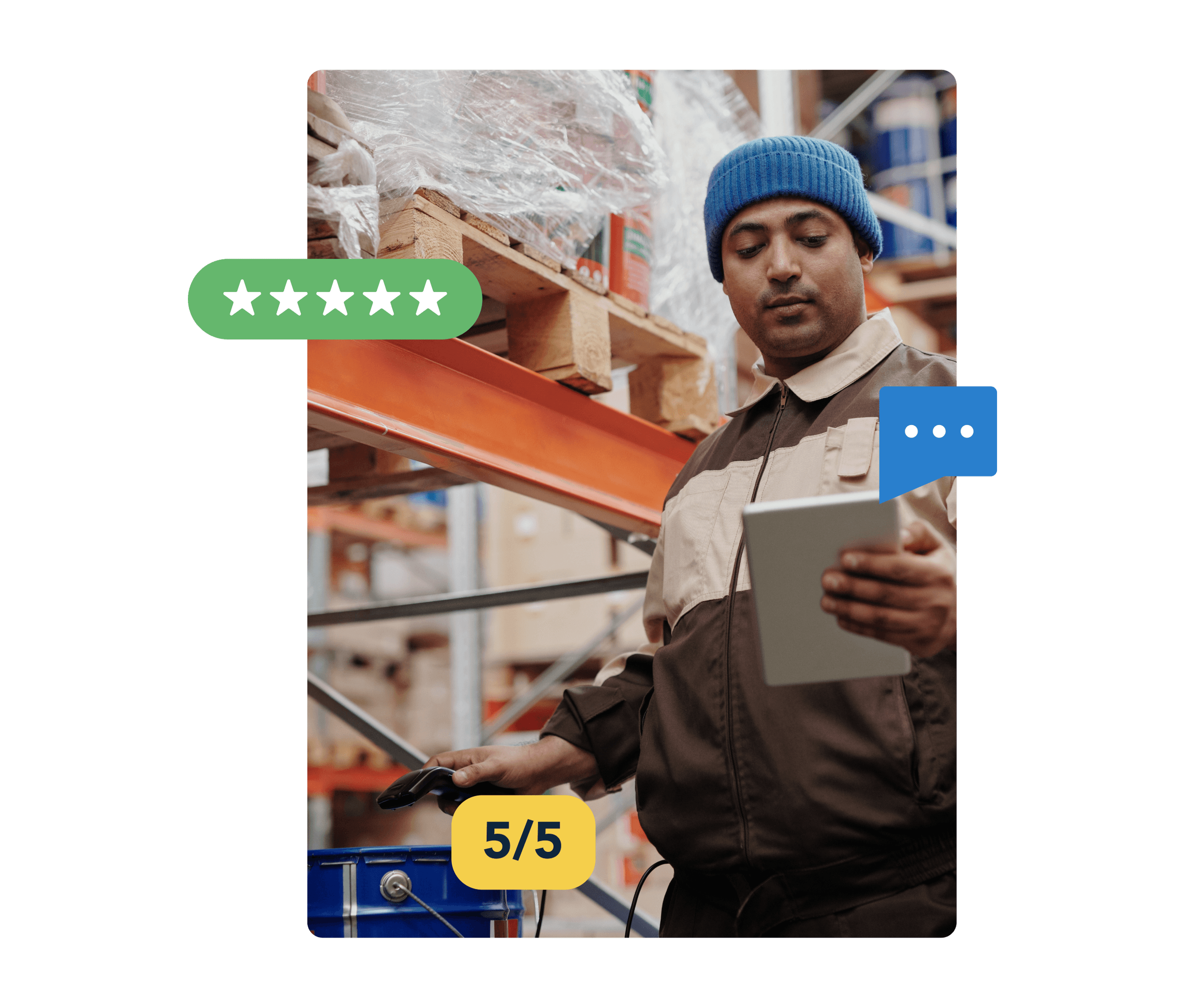 "I have used SellerChamp, Ecomdash and Shipstation in the past and still didn't have quite the automation I was looking for."
I originally stumbled upon Veeqo in search of a better multi-channel solution for handling a large SKU database but not ready for a hand tailored warehouse management system. I have used SellerChamp, Ecomdash and Shipstation in the past and still didn't have quite the automation I was looking for. When I watched the scanner demo video on youtube I realized the capability of Veeqo far outperformed anything I had used in the past.
Corbin, IronTritonent | January 26, 2023 |
Veeqo is FREE!
We're able to provide Veeqo for free because we benefit from shipping volume passed to our partner shipping carriers. It's all part of our mission to help sellers, like you, stay a step ahead.
Unlimited users

No monthly cost

Unlimited orders

No shipping label limits
Start shipping
Plus, do more than print labels with our Power Features
Wave goodbye to spreadsheets with multiple tools wrapped into one, at no extra cost. Subject to our fair usage policy.
Inventory control
Your stock automatically updates across all your stored. Goodbye, spreadsheets! Hello, peace of mind.
Pick with your mobile device
Use our scanner or your mobile device to help you pick, pack and ship the right items quicker - with a lot less risk of sending the wrong stuff.
Report and Forecast
Veeqo tracks and organizes all your sales data to make planning, purchasing and growing your business a breeze.
Keep your customers happy
Whether you sell on Amazon, eBay, Etsy or Shopify, tracking info is automatically sent back to the store, keeping your customers in the loop.
Want to know more?
A few of the questions we get most often.
Why is Veeqo Free?
Veeqo benefits from referring sellers to shipping carriers. Veeqo passes this benefit back to our sellers in the form of giving sellers Veeqo for free. It's all part of our mission to help sellers, like you, stay a step ahead.
Will Amazon see my off Amazon sales data?
Amazon will not have access to sellers' product sales data for off-Amazon sales. Veeqo's seller information will only be accessed by Amazon to the extent necessary to provide and improve Veeqo's services or to assess and manage logistics provider performance. Veeqo's seller information is secured against inappropriate loss, access, or disclosure.
What are power features and are they free?
Power features are inventory management, mobile picking and analytics tools, which are free to use but access to them are subject to our Fair Usage Policy for Power Features of buying the majority of your shipping labels in Veeqo. We will provide monthly updates on your quota usage and give you time and flexibility to meet the quota, but reserve the right to deny access to power features. There are zero fees.
Why does Veeqo need my credit card information?
Veeqo provides a simple way for sellers to buy shipping labels. We take credit card information for this reason only.
Can I still use Veeqo if I don't want to sell on Amazon?
Yes! Veeqo's mission is to help sellers get a step ahead, wherever they sell.
I'm setting up this process for the first time, can you help show me the best way?
Yes. Our knowledge center offers written and video content to help you get started. If you need some extra help, our customer success team are standing by ready to help by email, chat, or call.
I'm a UK seller. Is Veeqo available from today for me too?
Yes, Veeqo is available today in the UK for free. Sellers can connect their own carrier rates and start shipping.
Get started in minutes
You're just three simple steps from cutting your shipping costs and managing all your ecommerce in one place.
1

Create your account

It's quick, easy, and always free to use, no matter how much you ship.

2

Connect a store

Check out how Veeqo works—it won't affect your current sales data.

3

Save on your very first shipment

Enjoy faster fulfillment and happier customers!
Start shipping
Want to talk to a human first?
Schedule a demo we'll help you decide if Veeqo is right for you. No pressure. We promise.
Book a call
"I didn't realize how efficient Veeqo would make our business. It has at least halved the time it takes to fulfill orders"
— Jason Guy Gay Pride Shop, Gay Pride Shop