Shop low rates on all your ecommerce orders
Veeqo is Amazon's free shipping software that comes pre-loaded with immediate access to discounted rates from UPS, USPS, DHL and FedEx. No negotiation. No volume requirements. Start shipping in minutes.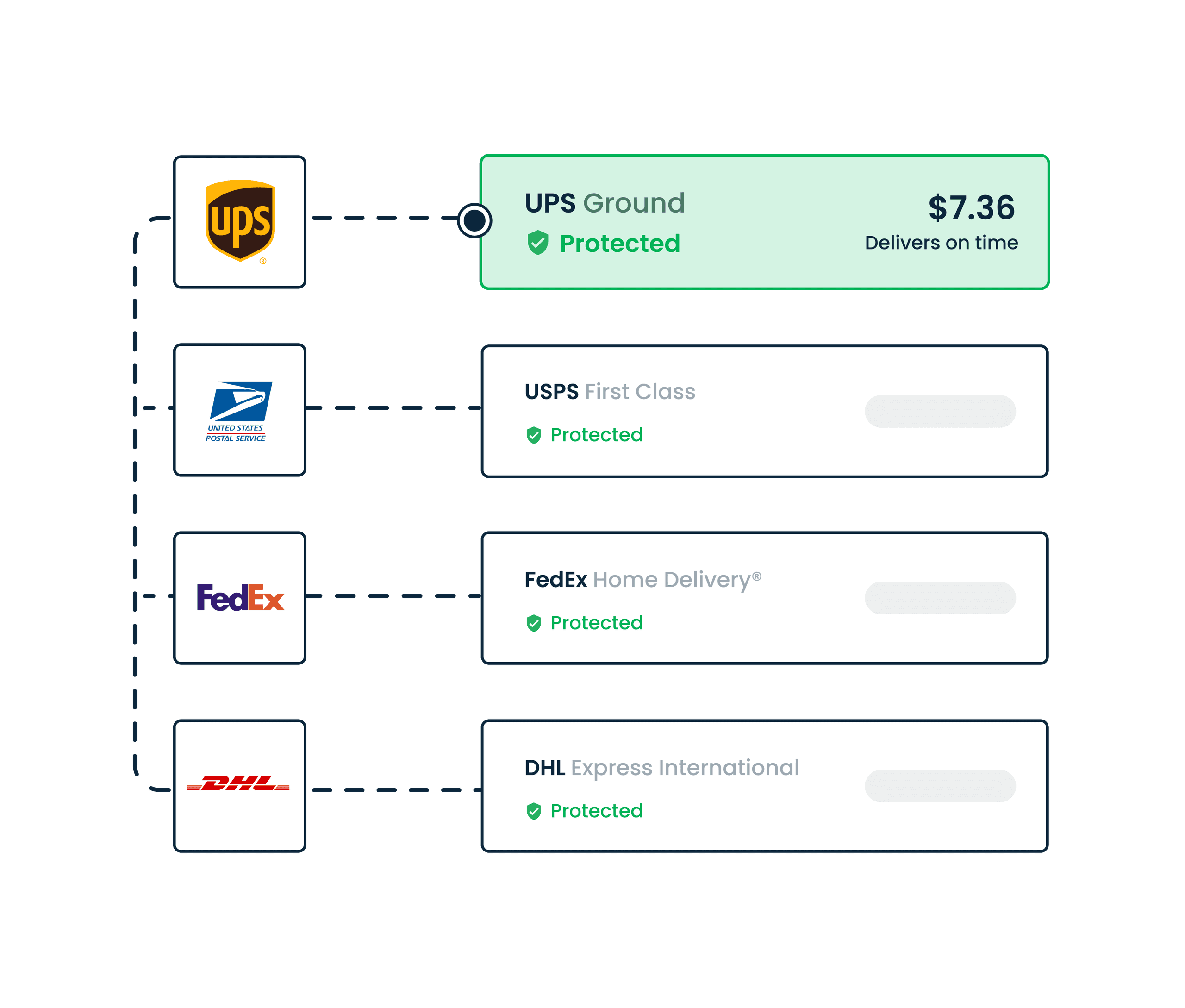 Connect a store for instant low rates
Veeqo gives you immediate access to discounted shipping rates from all major US carriers. No negotiations.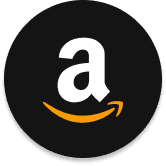 Ship your Amazon orders with confidence
As an Amazon-owned company, all protected labels purchased in Veeqo get all the benefits of Buy Shipping:
Brought to you by Amazon
As an Amazon company, Veeqo is fully integrated with Amazon's Buy Shipping, which means with Amazon orders you ship, you get extra peace of mind.
100% Valid Tracking on All Labels You Purchase
All labels purchased through Veeqo will include a Valid Tracking ID that will automatically sync with your Amazon account. Giving you peace of mind that your VTR is being maintained.
Negative feedback suppression
We will protect your Amazon account from any negative feedback related to late deliveries for any order shipped through Veeqo, as long as you shipped on time.

Connect your own carrier accounts,
no extra charges
You worked hard to get them! Keep using any negotiated shipping rates that you've already secured from carriers by connecting them in Veeqo.

Plus you will gain all the benefits of the A-to-z Guarantee on your Amazon orders when you ship on time. No brainer.
Manage multichannel orders

with ease

Never miss an order again. Sync orders from your stores in real time, create filtered views like 'waiting for payment' or 'ship with USPS', duplicate orders, manage returns, and process refunds all in Veeqo.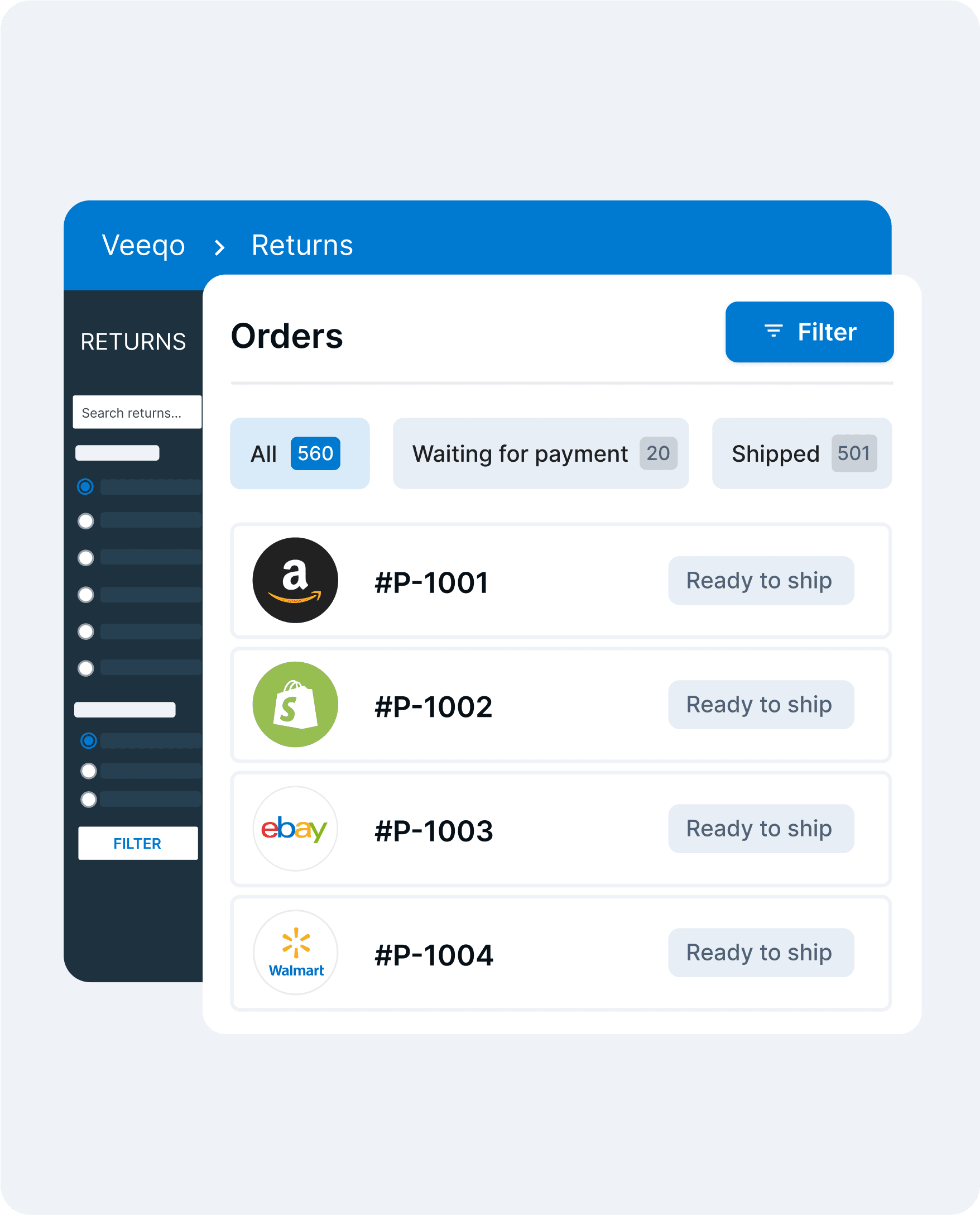 Quickly rate-shop to find the cheapest shipping label
Our rate-shopping feature automatically finds the lowest shipping rate available based on size and weight. We'll also take into account the customer's delivery promise so they're never kept waiting.
Insure your high-value orders
While carriers often offer an included amount of insurance with some services, there may be times you want to purchase additional insurance for items valued higher than what is included as standard.

When you ship your order in Veeqo you can add additional carrier insurance before you purchase your label in just a few clicks.
You can rest easy knowing that your shipments are protected every step of the way.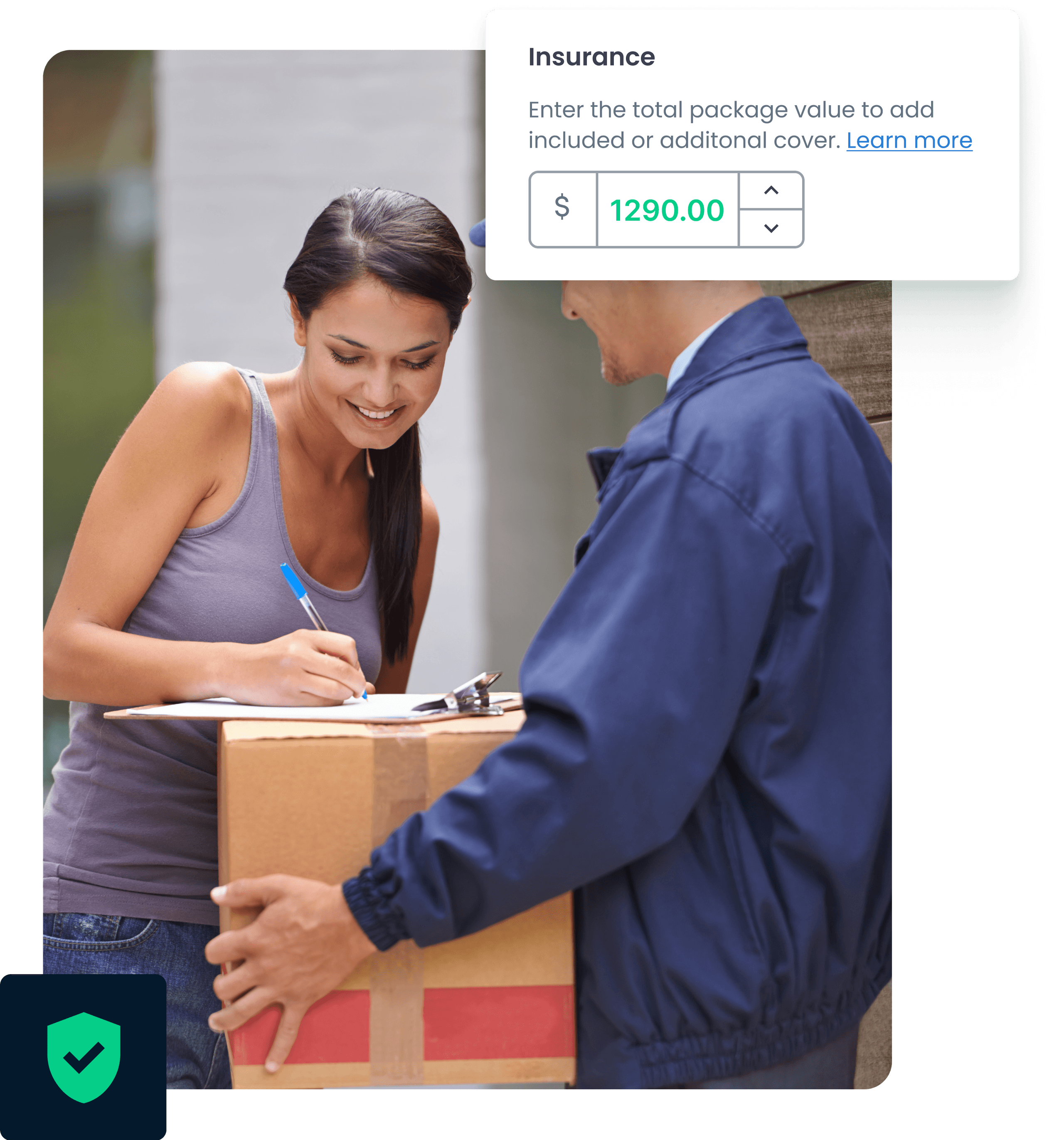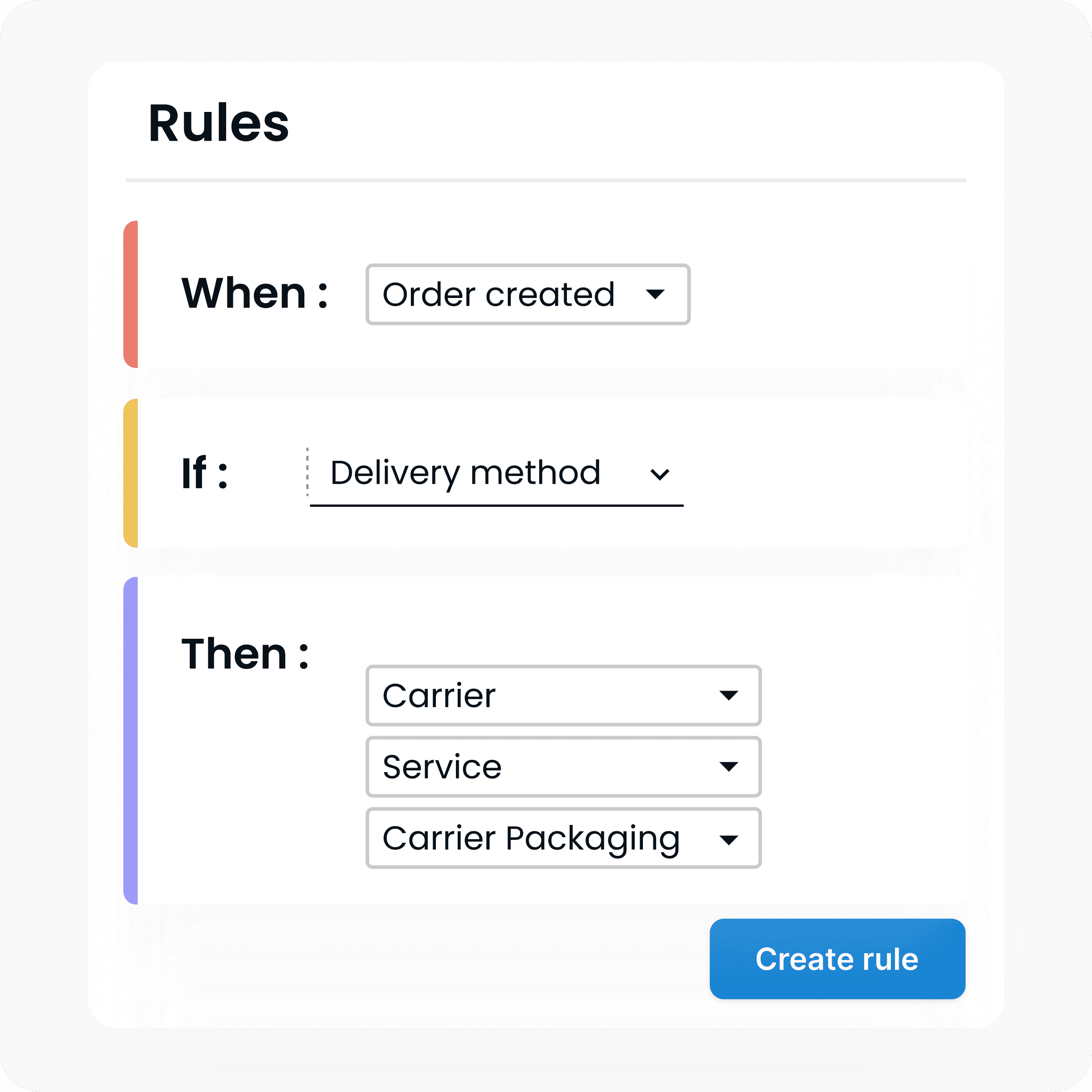 Shipping automation software to speed up fulfillment
Set up Veeqo to automatically suggest shipping labels based on rules like:
Send next day orders via UPS Next Day Air

Send orders under a certain weight via UPS

Send order over a certain value via UPS

Send international orders via DHL
Let our automated shipping software do the hard work, so you can print your shipping labels in just one click.
Print up to 1000 shipping labels at once
With low rates automatically selected, you can bulk ship your labels - saving you clicks and time.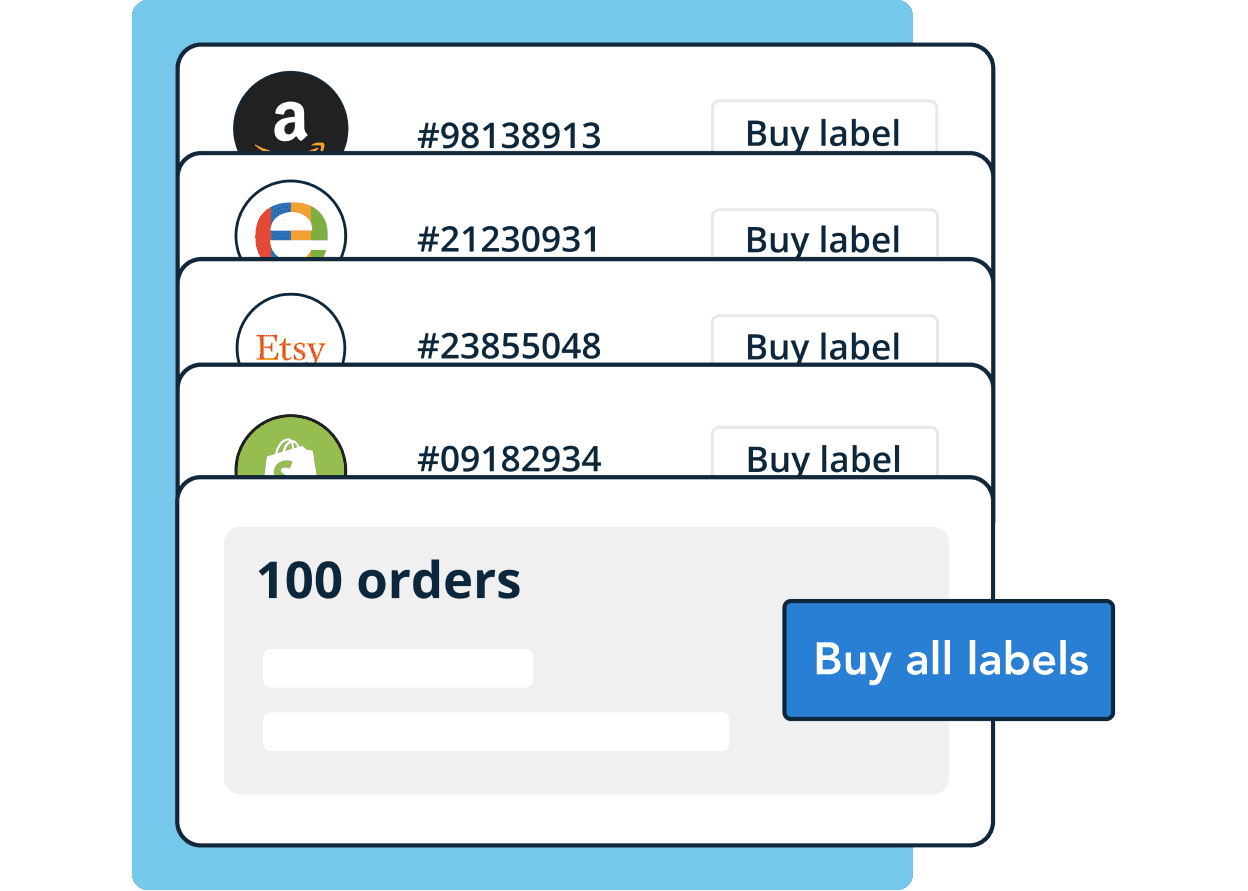 Enterprise level tech for your business:


The scanner behind millions of Amazon packages

Pick and pack your orders with the same powerful warehouse scanner used to help fulfill millions of orders in Amazon Fulfillment Centers.
Collaborate with ease
Use '@' when creating an internal note in Veeqo to suggest team members to mention. They'll receive an email and a link to jump to that order. Use @mentions to update the warehouse team or ask a manager for a refund authorization. Notes are added to an order's history for future reference.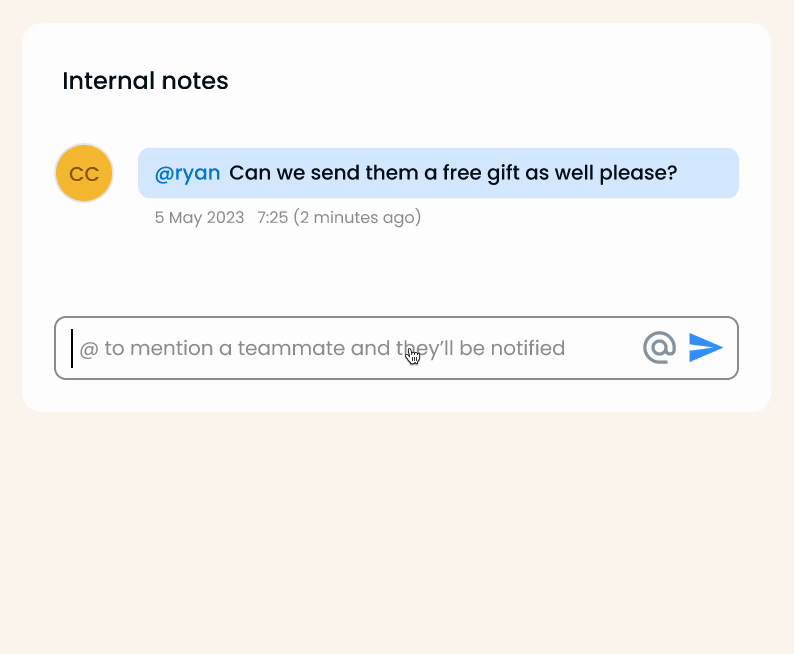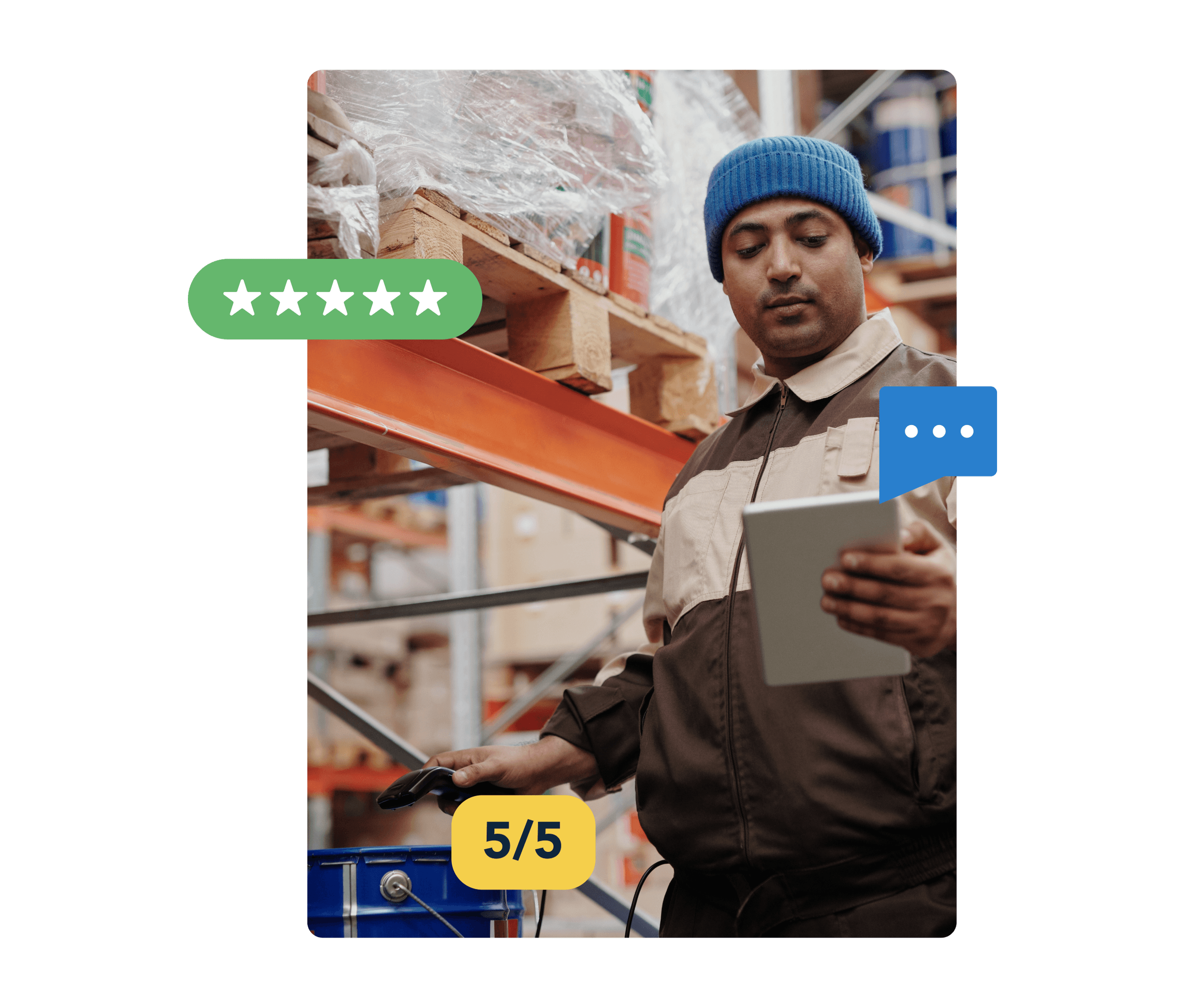 "I have used SellerChamp, Ecomdash and Shipstation in the past and still didn't have quite the automation I was looking for."
I originally stumbled upon Veeqo in search of a better multi-channel solution for handling a large SKU database but not ready for a hand tailored warehouse management system. I have used SellerChamp, Ecomdash and Shipstation in the past and still didn't have quite the automation I was looking for. When I watched the scanner demo video on youtube I realized the capability of Veeqo far outperformed anything I had used in the past.
Corbin, IronTritonent | January 26, 2023 |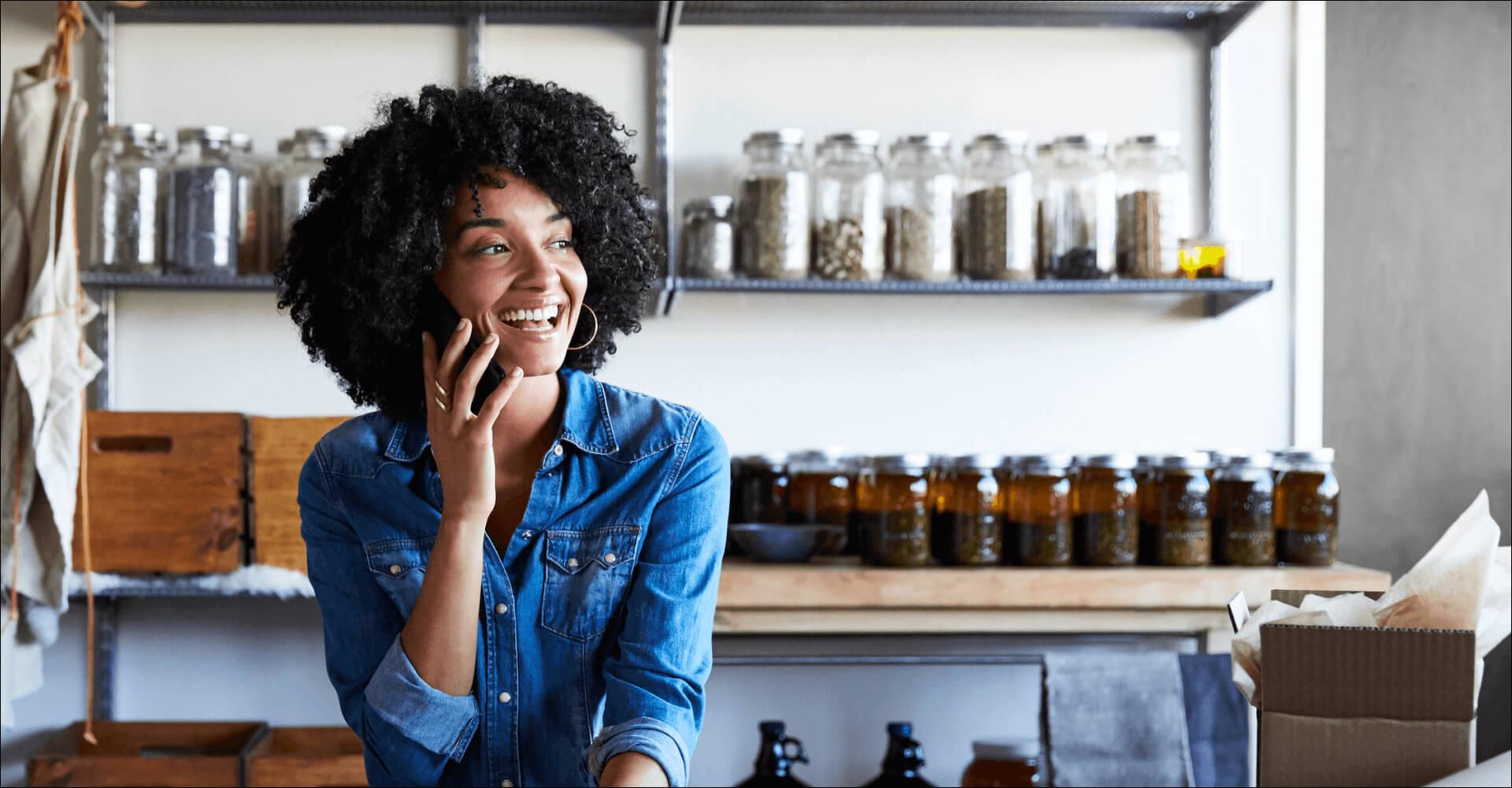 Veeqo is FREE!
We're able to provide Veeqo for free because we benefit from shipping volume passed to our partner shipping carriers. It's all part of our mission to help sellers, like you, stay a step ahead.
Unlimited users

No monthly cost

Unlimited orders

No shipping label limits
Start shipping
Keep your customers happy
Whether you sell on Amazon, eBay, Etsy or Shopify, tracking info is automatically sent back to the store, keeping your customers in the loop.