Ecommerce Growth
9 Best Shopify Apps to Increase Mobile Sales
Written by Richard Protheroe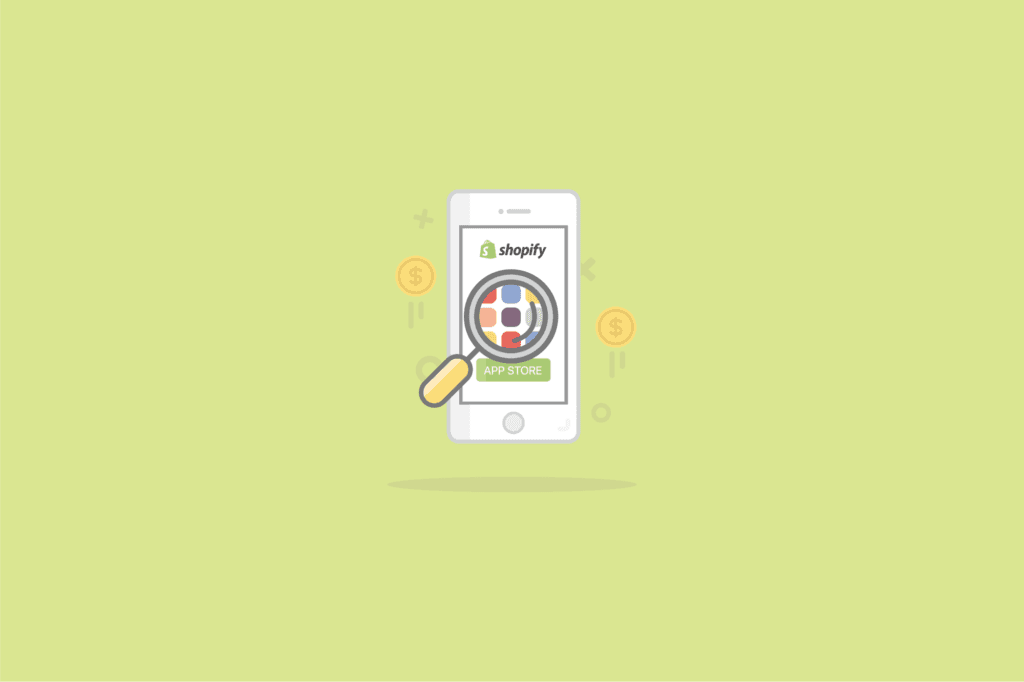 In August Internet Retailer predicted that US mobile commerce sales in 2015 would total $104 billion. This would be a 39% increase on 2014 and mobile sales would therefore account for 30% of all ecommerce sales.
Whether this prediction will come true is yet to be determined. But considering that 80% of users now own smartphones, it looks increasingly likely. As a Shopify user you are in a great position of power to take advantage of this. The Shopify app store has an abundance of apps to help increase mobile sale on your store. Check out what we think are the nine best Shopify apps to increase sales, and if you know of any others leave them in the comments below.
1. CHECKOUT BOOST
On average two of every three people who enter your checkout will abandon their cart. A shocking statistic that Checkout Boost from Beeketing looks to rectify.
So how does it work? Well, if a visitor looks like they are intending to leave your site a pop up encourages them to share the product to one of their social media accounts. In return the customer will receive either free shipping, a free gift or a discount on their order. It's a win win situation, as the social share is significant seeing that 74% of online shoppers rely on social networks to influence their purchase.
More and more people are now using multiple devices to complete sales. They may start on mobile and then complete the sale on laptop. This prompt will force them to complete the sale on mobile.
There's nothing more frustrating for a potential buyer than visiting a site that isn't optimized for mobile. Therefore having a point-to-click interface is crucial. People don't want to have to zoom in and out to navigate your site.
ShopPad is undoubtedly the best app to make your site more mobile friendly. You don't have to write a single line of code and your site will be up and running in under 5 minutes! It also links up to your Google Analytics account and can support sites that have to 1 million plus monthly views. Using a mobile responsive Shopify theme is also something that is pretty much integral to your success. Take a look at our list of the best Shopify themes here.
3. MOON CODE
Research from Statista showed that 87% of time spent on mobile devices is done within apps. Not only that but due to the iOS 9 update, content within apps is discoverable through Safari, Siri, and Spotlight. Therefore there has never been a better time to create an app for your store and you can through Moon Code.
You can choose from 14 different themes and the guys at Moon Code take care of all the technical details for you. It's proven that apps convert three times more than a web browser and the pleasant experience it brings customers helps you to build a loyal community of users. What's more if you have any sales you want to shout about you can send users push notifications at any time.
Understocked and overstocked items are a huge problem for retailers. In fact these issues cost companies $1.1 trillion every single year! Smartphones have created a sense of urgency with people and people need information instantly. They want to know what's in stock and how many are left.
As more retailers are selling on multiple channels (Shopify, eBay, Amazon etc) displaying this information has become tricky, until now. Veeqo automatically syncs your stock across all of your sales channels. It can also set reorder levels against products, that once triggered, sends an automatic purchase order off to a supplier. Having good selling items in stock is vital and being able to display stock information and create scarcity is a great way of increasing sales with impulse mobile buyers.
Furthermore Veeqo is now available as an app. So you manage your inventory as soon as it arrives in your warehouse or when you at tradeshow/events.
In a recent survey 67% of internet retailers said that offering customer service via social media was their businesses more pressing concern. Millennials are now more prone to use Facebook, Twitter and Live Chat to raise issues with a company and businesses need to adjust.
Reamaze allows you to connect all your emails, live chat conversation and social media interactions in one place to better manage your customer support. This will ensure you can answer customer enquiries more swiftly and encourage those users to carry on their journey to purchase.
Millennials smartphones are just an arm's reach away these days, so efficiently dealing with a customer enquiry will motivate them to order whilst they are on their mobile.
Facebook currently has more than 1.44 billion users active monthly users worldwide. Whereas the global average is about 20 minutes a day per person, this is more nearer to 40 minutes in the US. Which accounts to almost 20% of all time online usage. Crazy.
If only there was an app that could import my whole store on to Shopify with one click! There is and it's called StoreYa. Once again there's no coding experience need and you can easily customize it to to match your brand. Additionally you can add boxes for your social media accounts and experiment with offers such as group deals, scratch cards. An essential app for increasing your mobile sales.
A quick look at the Wanelo iOS app page and you'll see rave reviews such as "It's still the best shopping app" and "Honestly, the best shopping app i've found". With comments like this then it's no surprise 85% of people who shop on Wanelo, do so by mobile.
In November Shopify announced that Shopify users could list their items directly on Wanelo and still manage them from within Shopify. Wanelo currently has over 350k stores and sells more than 20 million products, so it's kind of a big deal!
Taking advantage of this opportunity could see you increase your sales by 3-6x.
GrowthFunnel is a great app to boost engagement with anyone visiting your Shopify store and help convert them into buyers. There's a range of tools to use - including being able to greet visitors by name and offering coupons with high converting pop-ups, floating bars, sliders, full-screen welcome gates and inline opt-in forms. You can also encourage repeat visitors and increase sales with browser push notifications on web and mobile.
As an online retailer, one of the most powerful things you have at your disposal is data. Track and utilise it properly and data can help accelerate growth much quicker by bringing reliable insights. Littledata helps you make sense of all the data you have across your website, Google Analytics and marketing channels. Making it simple to optimise all your activities and grow quicker based on solid information. ---
Of course, another popular option among retailers nowadays is to create their own branded shopping app as part of a solid omnichannel strategy.
Investing in a good mobile app development specialist will likely be needed. But it can be a great way to increase sales and provide an all-round better experience for your customers.
Know of any other good apps? Leave them in the comments below and don't forget to click the share buttons below.