Buying your shipping labels
Save time and buy up to 100 shipping labels in just one click using Veeqo. Easily keep customers up to date, add a return label or split your order into several packages without the hassle.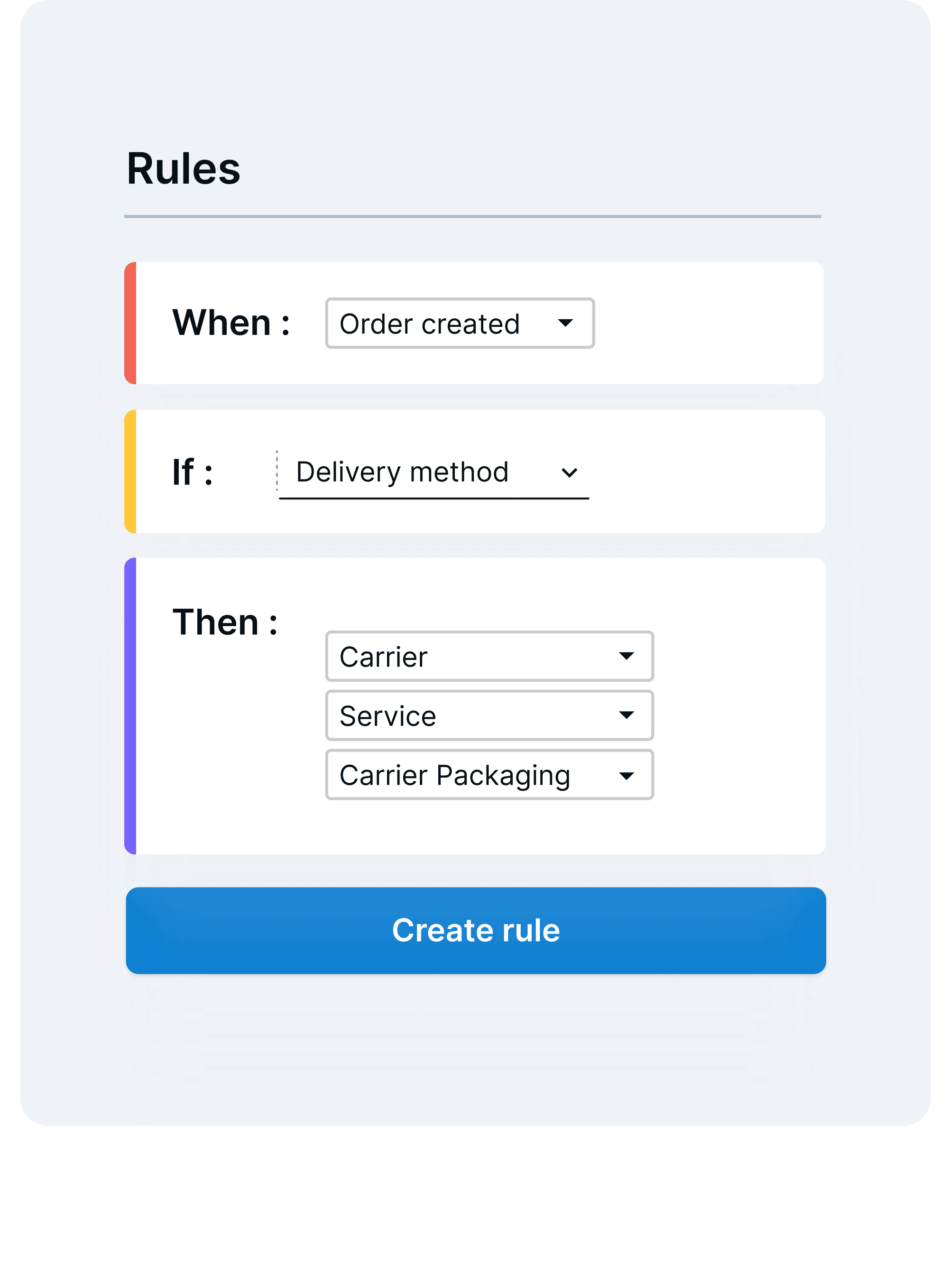 Shipping made easy with
custom automation
Veeqo's powerful custom automation helps to speed up the time it takes to ship your orders.
Use parameters such as 'Delivery Promise', 'Order Weight', or 'Order Value' to have Veeqo auto select the correct shipping service for scenarios where the cheapest option is not the best option.
Veeqo will check if an Automation rule should apply with every order sync. If not, then we will always suggest the cheapest option.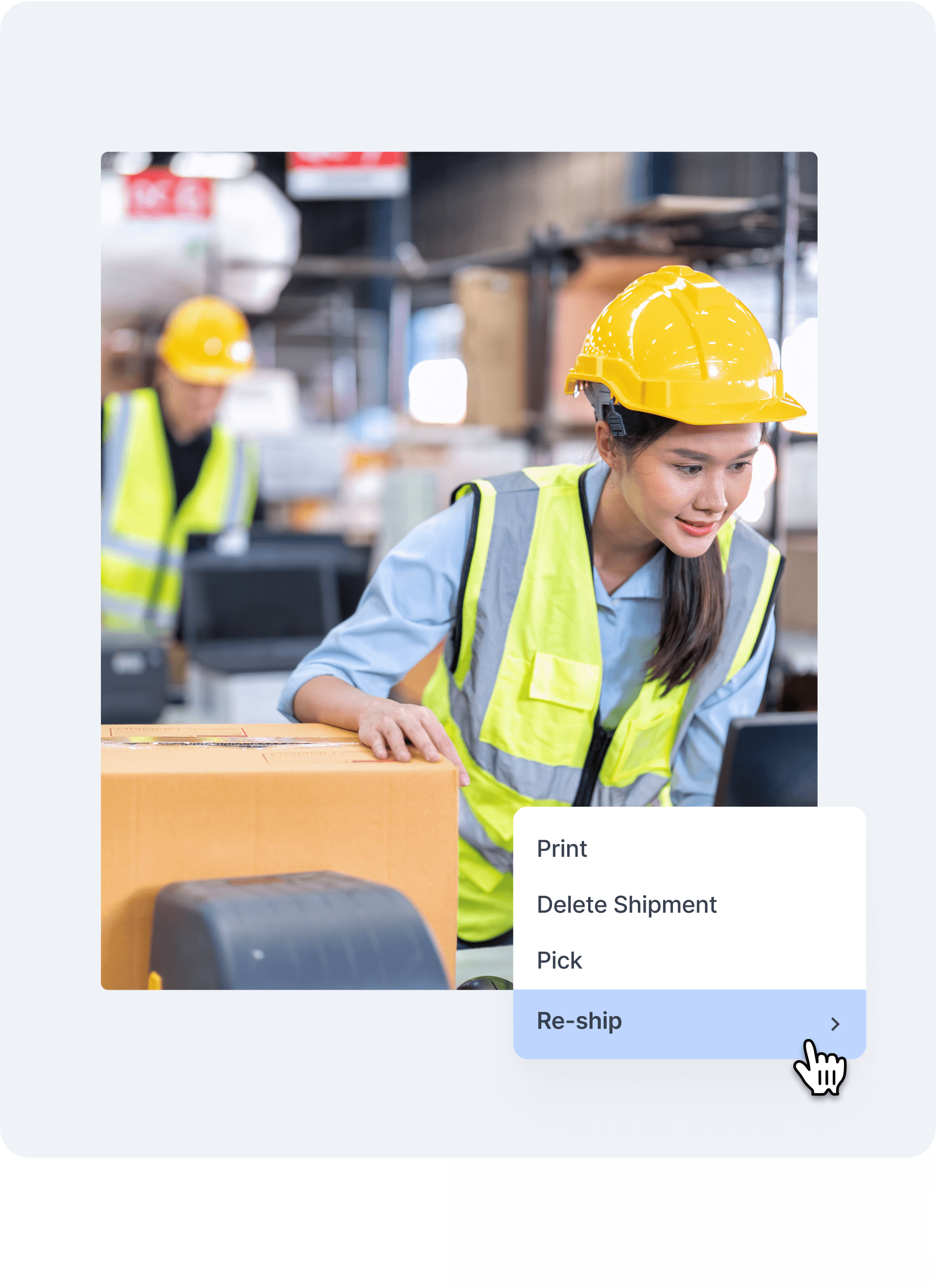 Re-ship an order

without the hassle

Parcel lost or damaged in transit to your customer?

You can re-send some, or all of the products in the order in just one click. Choose whether to ship with the same service, or a new one.

No time is wasted setting up a new order or customer, just click and reship.
Keep your customers
up to date
Push the tracking details back to the store your customer purchased on, or email the customer directly from Veeqo - the choice is yours.
You can customize your tracking emails by adding your logo and changing the copy to match your brand's tone of voice. Give your customers the brand experience they expect.
Add
return labels

to your orders

Veeqo's Returns page provides a single overview that your warehouse and customer support teams can use to easily manage returns, refunds and exchanges with your customers.

Add a return label whilst purchasing the outbound label, or create one at a later date.
Customize our
ready-to-use templates

to your needs

Our printing templates are designed to get you up and running quickly, so you can focus on what really matters - growing your business.

Customize invoices, picking lists and packing slips with your brand identity, such as your logo, brand name and other information to give your customers a unique experience.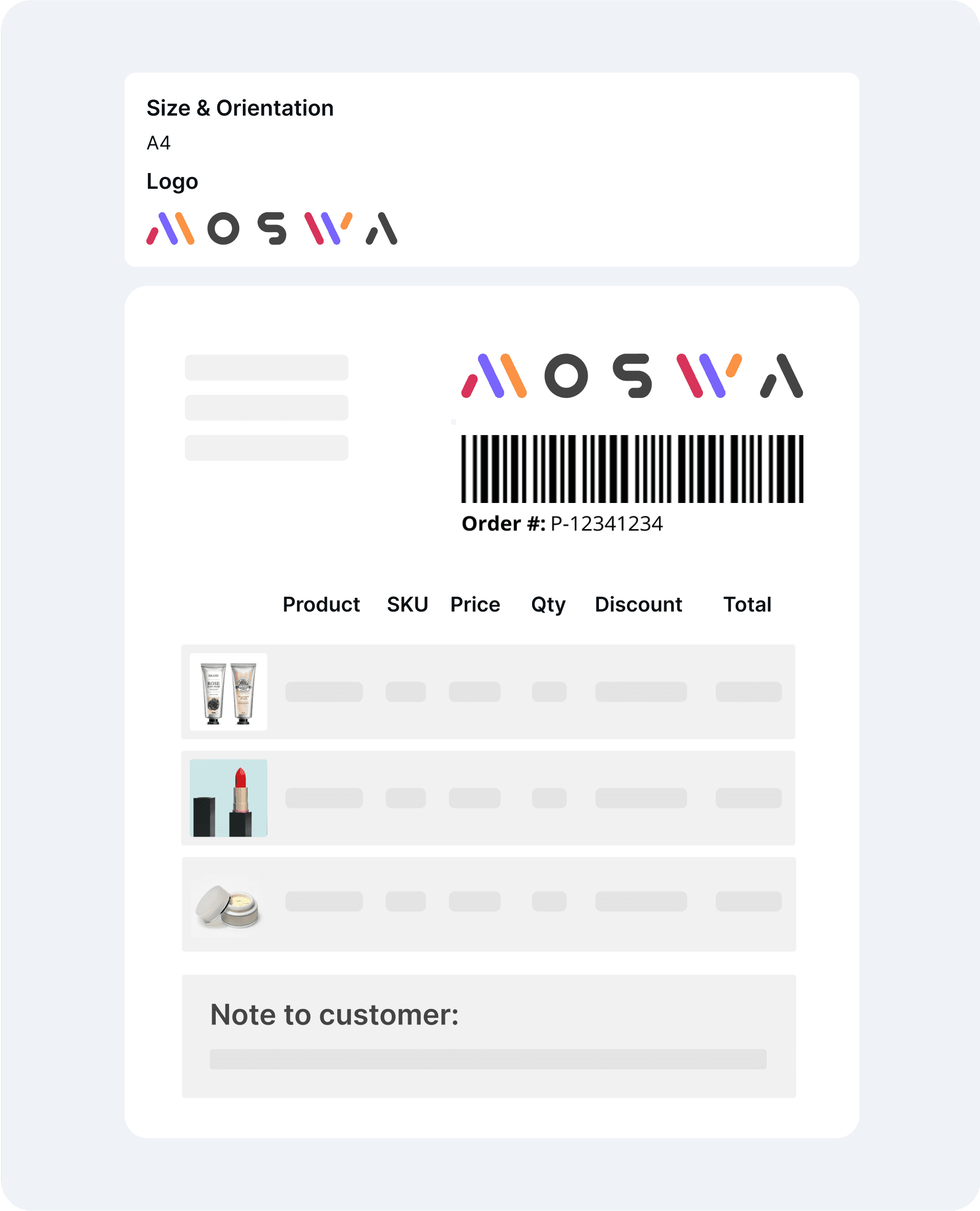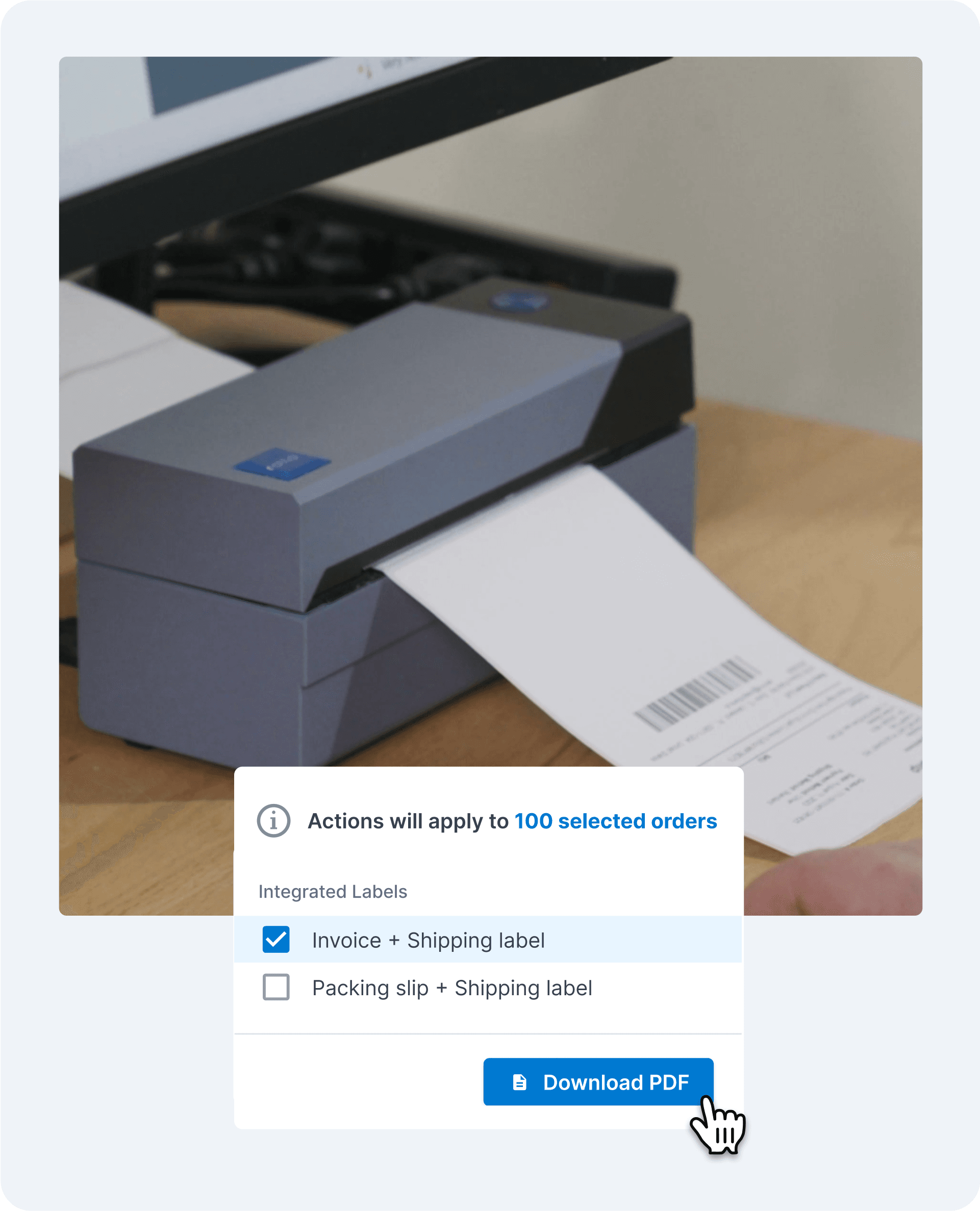 Send documents to your printer in
just one click
Say goodbye to the hassle of downloading PDFs and manually selecting your printer every time you need to print documents.
With our integration with DirectPrint, you can print up to 100 documents in just one click, allowing you and your team time to focus on more important tasks.
"Before Veeqo I had a much longer dispatch time – up to 5 days. I can now ship with next day delivery."

"I had to cap orders during busy periods as I could not keep on top of my stock. With Veeqo, the process is a lot less stressful. There are no worries that I will run out or over-make stock anymore."

Read story