Ecommerce
Ultimate 2024 Ecommerce Retail Calendar Dates to Boost Sales
Written by Ziggy Masterman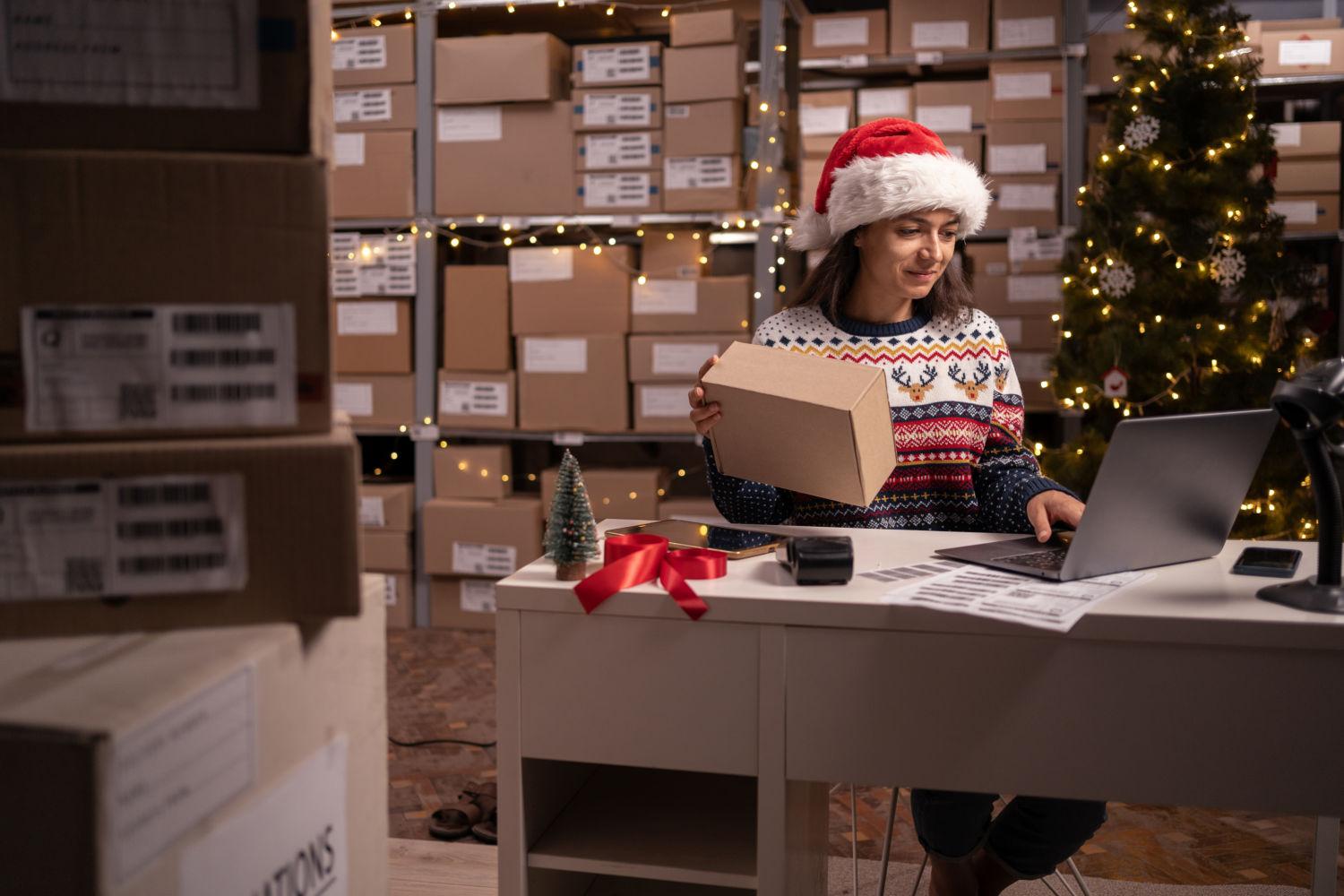 As the digital shopping landscape continues to evolve, staying ahead in the retail game means having a solid plan. With the new year on the horizon, it's time to take a closer look at your retail calendar for 2024 to start planning early.
From Christmas to Prime Day, Diwali and everything in between, this blog post is your ultimate guide for e-commerce success in the year ahead.
1. Chinese New Year - January 22, 2024
Chinese New Year, also known as the Spring Festival, marks the beginning of the lunar new year and is celebrated with vibrant parades, traditional meals, and gifts.
Ecommerce businesses have an excellent opportunity to tap into this global celebration. By acknowledging this festive time, your ecommerce store can foster inclusivity and attract customers eager to celebrate Chinese New Year in style.
Advice: Create a special section in your store for red and gold Chinese New Year gifts, decorations, and clothing. Consider products that symbolize good luck, such as red envelopes and dragon-themed items. Engage with your customers on social media, and run targeted advertising campaigns focusing on those who celebrate this occasion.
2. Valentine's Day - February 14, 2024
Valentine's Day offers a significant retail opportunity, and it's not just limited to florists and chocolatiers. Help customers find the perfect gift for their special someone.
Promote romantic products, personalized gifts, and consider offering bundled deals for those last-minute shoppers. Leverage emotional marketing to resonate with your audience.
Advice: Run a "Gifts for Every Love Language" campaign, featuring products tailored to different preferences. Offer expedited shipping for last-minute shoppers and highlight gift-wrapping services. Consider partnerships with influencers to showcase your products in gift guides and unboxings.
3. Mother's Day - March 10, 2024
Mothers are at the heart of many families, and this day is all about celebrating them. The day falls on March 10th 2024 in the UK, so make sure to get planning well-ahead of the time.
Provide a variety of products suitable for mothers, such as personalized items, luxury pampering gifts, and family-oriented presents. Make sure to convey appreciation for all that mothers do.
Advice: Create "Gifts that Tell a Story" bundles, where each product has a unique message or connection to the recipient. Showcase your products as "Gifts for Every Type of Mom" with tailored categories like new moms, working moms, or pet moms. Share heartfelt stories and user testimonials about how your products have made Mother's Day special in the past.
4. Eid - March 14, 2024
Eid is a significant holiday celebrated by Muslims worldwide, and it's a time for family gatherings, delicious feasts, and the exchange of gifts. Ecommerce businesses can play a part in this joyous occasion.
Participating in the Eid celebrations demonstrates your commitment to diversity and inclusivity, making your brand appealing to a wider audience. Advice: Feature a selection of special foods, clothing, and gifts suitable for Eid in your store. Market these products through email campaigns and social media channels. Highlight the value of gift-giving during Eid and consider offering gift wrapping services.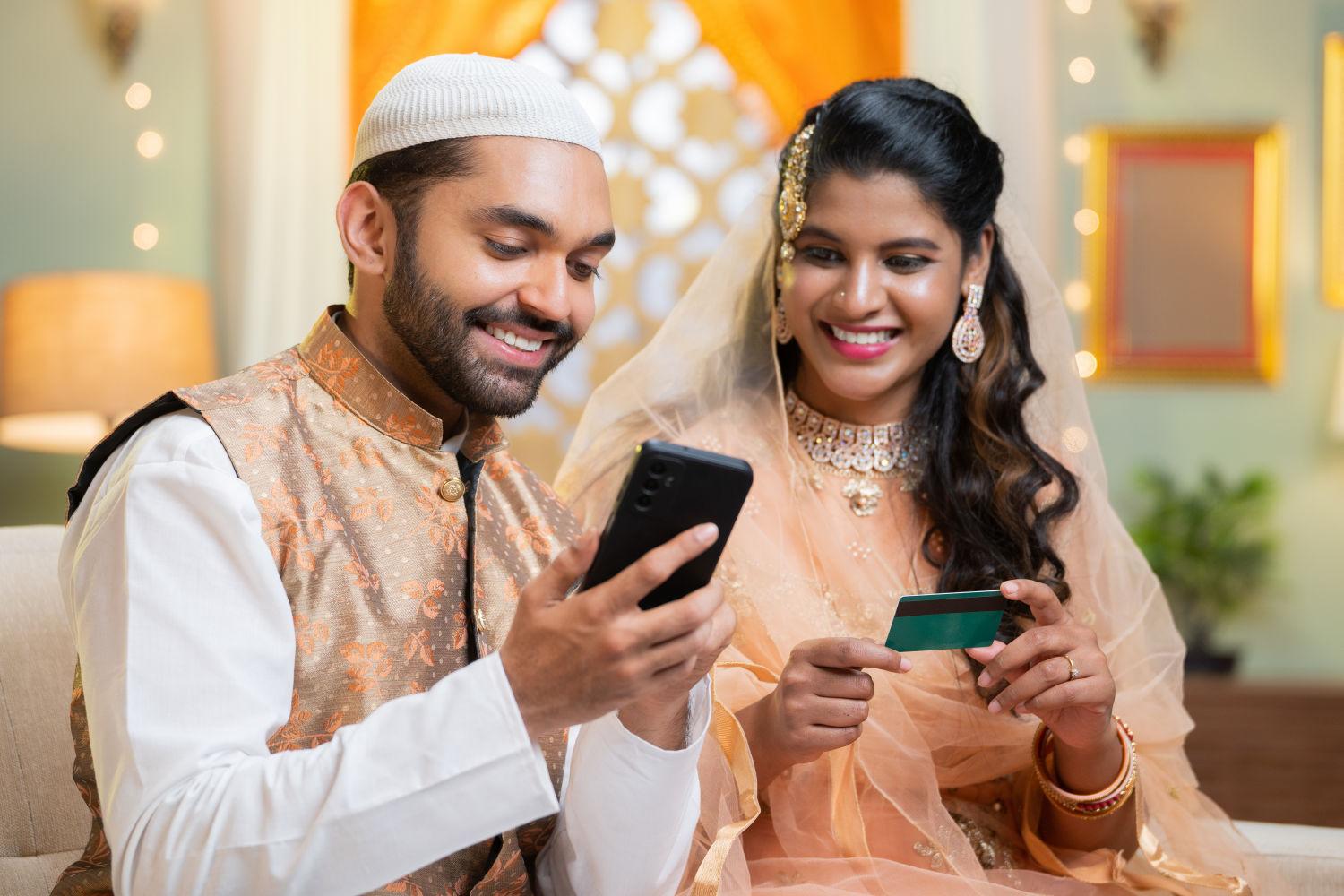 5. St. Patrick's Day - March 17, 2024
St. Patrick's Day might not be as gift-focused as some other holidays, but it's a chance to inject some fun and creativity into your product offerings.
From green attire to party supplies, make sure your inventory reflects the festive spirit. Run email campaigns and social media ads to engage with a broader audience.
Advice: Create limited-edition green-themed products to entice customers. Encourage user-generated content by running a "Best St. Paddy's Day Outfit" contest on social media. Offer discounts for bulk purchases of party supplies for those planning to host their own St. Patrick's Day gatherings.
6. Easter - April 8, 2024
Easter is a joyous holiday celebrated by millions worldwide, making it a prime retail event.
Traditionally associated with egg hunts, colorful decor, and family gatherings, Easter offers various retail opportunities.
Think beyond chocolates and candies, as Easter shoppers seek diverse products.
Advice: Incorporate Easter-themed elements into your marketing campaigns and product offerings. Explore themed products like Easter baskets, home decor, and outdoor leisure items. Don't forget to run promotional campaigns featuring discounts or bundles on selected items. Leverage social media to showcase your Easter collection and engage with your audience.
7. Father's Day - June 16, 2024
Father's Day is a great opportunity to provide unique, thoughtful gifts for dads, grandfathers, and father figures.
Consider offering a selection of personalized and hobby-related items. Create gift bundles, and provide options for gift wrapping.
Advice: Promote "Dad-Approved" gift categories on your website. Launch early Father's Day promotions, as many shoppers tend to purchase in advance. Encourage customers to share stories about their dads and the products they've purchased from your store. You can even run a "Dad Joke Contest" on social media to engage your audience.
8. Amazon Prime Day - (TBC) June 2024
Amazon Prime Day is a juggernaut of a shopping event, but it's not just for Amazon anymore.
To compete, offer exceptional discounts, exclusive products, and captivating marketing campaigns. This is your opportunity to capture a share of Prime Day shoppers.
Advice: Create Prime Day Deals landing pages to showcase your best offers. Work on increasing your organic traffic to your Amazon products. Leverage influencer marketing to reach Amazon Prime customers and engage with your audience through social media and email marketing. Highlight that your Prime Day deals last longer than the 48-hour window, appealing to customers who may miss out on Amazon's lightning deals.
Further reading: Free shipping software owned by Amazon
9. Back-to-School - July-August 2024
Back-to-school shopping is a significant event for families. Ensure your e-commerce store is the go-to destination for school supplies.
Sell trendy backpacks, tech gadgets, and study aids. Promote early to reach parents and students preparing for the new academic year.
Advice: Consider partnering with educational influencers to provide product recommendations and host giveaways. Create guides and blog posts about making the back-to-school transition smoother. Offer bundle discounts for purchasing multiple school items together.
10. Diwali - October 22, 2024
Diwali, the Hindu Festival of Lights, is celebrated with immense enthusiasm and marks a season of giving.
Ecommerce businesses can seize the opportunity to cater to this global audience. Recognizing and participating in Diwali festivities can create a bond with customers who celebrate this significant festival.
Advice: Include a dedicated section for Diwali essentials like diyas (oil lamps), sweets, traditional clothing, and home decor. Collaborate with influencers from the community to showcase your products. Offer special discounts and bundles during this festive season to attract Diwali shoppers.
11. Halloween - October 31, 2024
Halloween is about fun and creativity. Offer a wide range of costumes, decorations, and candy bundles.
Engage with your audience through social media contests and user-generated content. Make your store the go-to place for all things Halloween.
Advice: Develop a Halloween landing page featuring costume ideas, decorating tips, and recipes for spooky treats. Run a "Spookiest House on the Block" contest for customers to share their decorated homes, promoting your products in the process. Offer special discounts for early-bird Halloween shoppers.
12. Hanukkah - November 28, 2024
Hanukkah, the Jewish Festival of Lights, offers several opportunities for ecommerce businesses. It's a time for family gatherings, traditional foods, and the exchange of gifts.
Advice: Incorporate Hanukkah-themed products into your inventory, such as menorahs, dreidels, and kosher foods. Create content that explains the significance of Hanukkah and how your products can enhance the celebrations. Advertise your Hanukkah collection through email marketing and social media, reaching out to the Jewish community.
13. Black Friday - November 29, 2024
Black Friday is synonymous with great deals the day after Thanksgiving. Prepare well in advance, offering doorbusters and exclusive discounts.
Make sure your website can handle the increased traffic. Engage with your customers through email marketing and social media campaigns.
Advice: Create a Black Friday hub on your website where customers can access upcoming deals, promotions, and sneak peeks. Encourage early shopping with "Black Friday Warm-Up" deals in the weeks leading up to the big day. Offer loyalty rewards or exclusive access to your best customers.
Further reading: How Ecommerce Thrives during Thanksgiving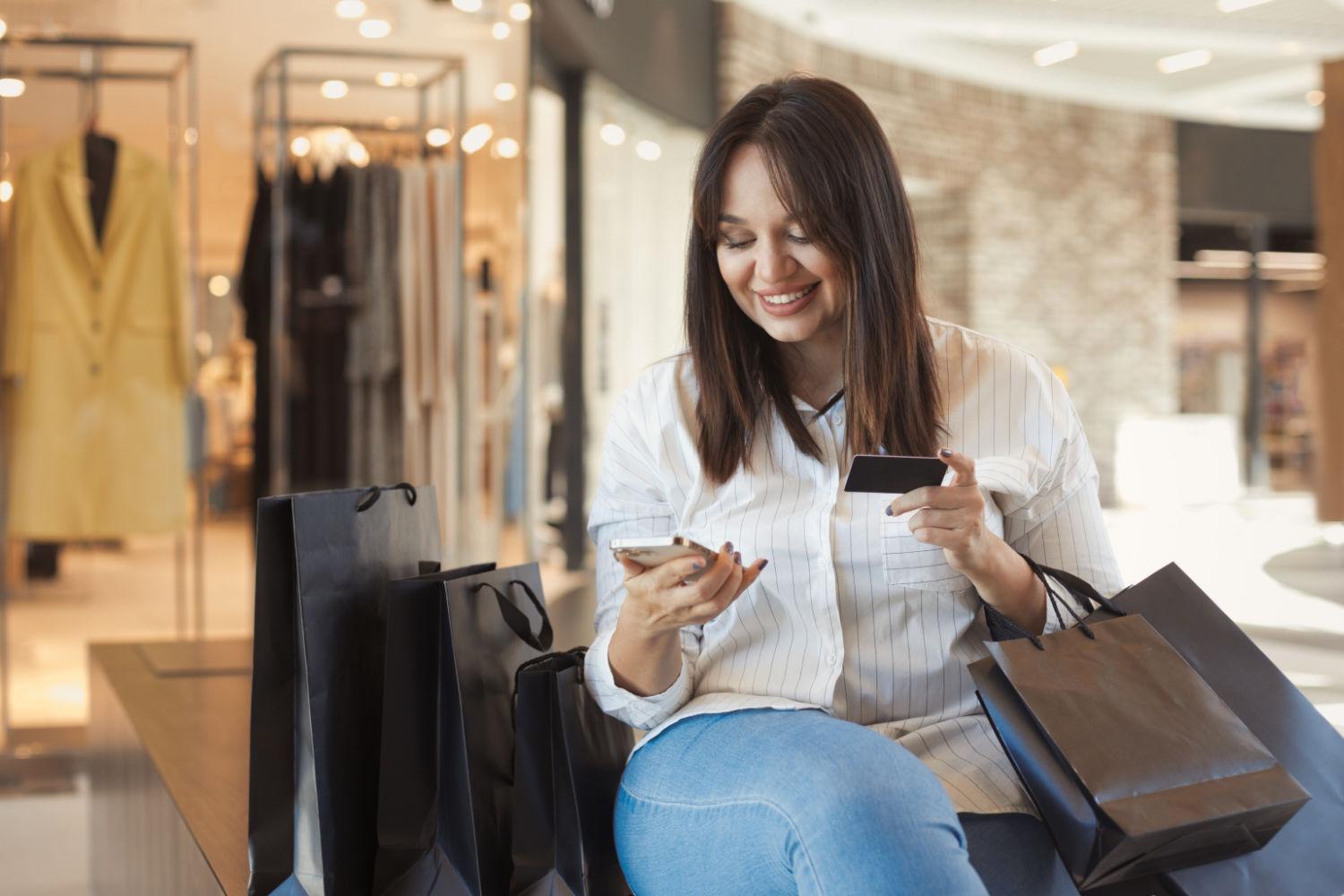 14. Cyber Monday - December 2, 2024
Cyber Monday has become a digital shopping phenomenon. Focus on online promotions, flash sales, and digital gift cards.
Ensure your website and checkout process are seamless, handling increased traffic and sales.
Advice: Highlight "Online-Exclusive Deals" on your website. Run email campaigns to remind your subscribers of the upcoming event. Consider partnering with influencers or affiliates to promote your Cyber Monday deals to a wider audience.
15. Christmas - December 25, 2024
Christmas is the season of giving, and your e-commerce business can be a part of it.
Offer an extensive selection of gifts, decorations, and holiday-themed products. Create a sense of urgency with holiday shipping deadlines and gift wrapping services.
Advice: Develop a Christmas Gift Guide featuring products for different recipients, from children to grandparents. Ensure your customer support is ready to assist with last-minute shopping queries and gift recommendations. Run a "12 Days of Christmas" social media campaign, revealing a new deal or product each day.
16. New Year's Eve - December 31, 2024
New Year's Eve is a time for celebration and reflection. Offer party supplies, decorations, and personalized items for commemorating the year's highlights.
Consider running a New Year's resolution campaign to inspire your customers.
Advice: Create "New Year, New You" bundles, including products related to health, wellness, and personal development. Launch early bird discounts for customers planning New Year's Eve parties. Run an end-of-year clearance sale to make room for new inventory in the upcoming year.
Opportunities galore for businesses in 2024
The retail calendar for 2024 is brimming with opportunities for e-commerce businesses to thrive.
By strategically aligning your products, marketing campaigns, and engagement efforts with each holiday in the UK holiday calendar, you can ensure a successful year of online retail.
Remember, the key to winning the retail game is preparation, creativity, and a dash of festive spirit.