Ecommerce Growth
11 Ecommerce Businesses That Nailed Their Social Media Branding
Written by Ray Slater Berry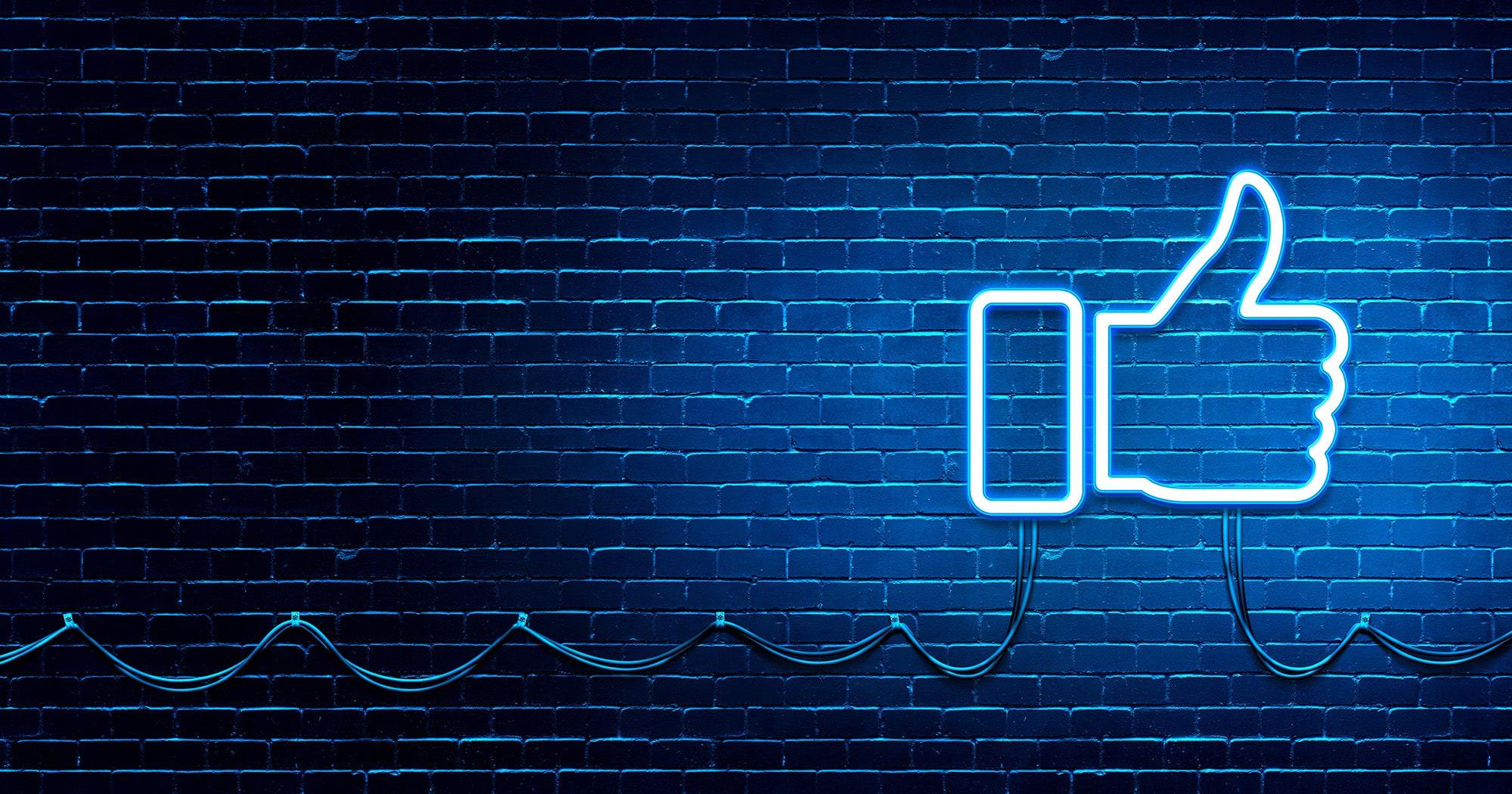 Any business can showcase its personality on social media. Allowing you to reach new customers, create communities and retain brand ambassadors. With nearly half of the world's population on social media, there's no questioning whether an ecommerce brand needs a presence there. What you need to figure out is:
The story you want to tell; and
How you want your brand to be perceived by the way you tell it.
So in this article, we'll show you how by looking at 11 brands - little and large - that have nailed it with their social media branding.
Why use social media to help brand a business?
Branding aids a lot of things in business. It can help:
Build a positive affinity for your product.
Tell your business story.
Ease the pains of advertising - as you no longer need to "introduce" your brand, but remind someone of it.
So it essentially increases sales by building trust with potential customers. Social media is your play space for branding. And probably your most adaptable communication channel - one that is ever evolving. All this can come via video content, images, graphics, illustrations, polls, interactive quizzes, live Q&As, conversational marketing - the list goes on. But the key to remember is that social media is the platform for you to make your content memorable and earn eyeballs which eventually earns customers. With all this in mind, let's look at our 11 examples of brands doing it right:
Casper: The brand with relevant content
---
Branding is done through the content you create and the content you create is successful when it's relevant. We're not talking about relevant to current events, we're talking about content that's relevant to your product. Casper, the mattress ecommerce business, has done this incredibly well with its Sleep Channel on YouTube:
<span data-mce-type="bookmark" style="display: inline-block; width: 0px; overflow: hidden; line-height: 0;" class="mce\_SELRES\_start"></span>
It involves a 12-part series in which the visitor can choose from a selection of sleep meditations and bedtime stories. Complete with a sleepy moon, it's the perfect example of great branding that's relevant and unique to the product.
Netflix: The brand with the "sass" strategy
---
Yes, you read that correctly. Netflix has been coined as the brand with the "Sass" Strategy on Twitter. As an entertainment channel, it can be hard to find a voice among the many voices you host. But Netflix has got its strategy down and delivers a smart, playful and witty commentary on its own shows across social media:
my mom after precisely one glass of wine pic.twitter.com/ROc2GTVLn6

— Netflix (@netflix) April 20, 2020
They even join in by responding to other people with the same witty banter: Netflix serves as the perfect reminder that you don't need to be churning out every new content type under the sun to be relevant. What you need are defined brand guidelines and a tone of voice that lands with your customers. Netflix often takes it back to basics with plain text tweets and they do equally as well, if not more so, alongside some of their video content.
SKIMS: The brand with authority & scarcity
---
Kim Kardashian has built a $370 million empire around herself and her family. Her beauty brands have swept the globe and she's used two core tactics to get there:
Scarcity.
Authority.
Both are tactics from Cialdini's six principles of persuasion, and both, clearly, still work in today's market. Kim's most recent venture, SKIMS, provides comfortable shapewear for women of all sizes - a truly inclusive product. And it's on course to become a billion-dollar brand. Kim uses her fellow celebrities to be the brand ambassadors of her products by sharing them on her Instagram Story - which encourages demand through authority: However, where she comes into her own, and certainly something that helps her SKIMS brand overall, is the scarcity of her products. Her products are constantly "selling out" or customers will have to "pre-order" or get on mailing lists that will alert you when your size is back in stock. Kim Kardashian takes a new approach to brand building and manages to be both parts exclusive yet inclusive, which many brands struggle to achieve.
MVMT: The brand with the UGC
---
MVMT focuses on providing fashionable accessories at a fraction of the normal price, so looks are everything. And Instagram is no doubt the platform to shine on for this: Where MVMT succeeds most on Instagram is their user-generated content strategy. 85% of consumers find UGC more influential than brand content. There's no questioning ecommerce brands need it - but few utilise a UGC strategy, and even fewer use it towards branding. MVMT uses Instagram to gain so much more than Instagram likes. If you take a look at the #jointhemvmt hashtag on Instagram you'll see just over 150k submissions to it: Most of these submissions are on-brand or close to it, showcasing images that could be featured on the MVMT Instagram feed. Their UGC is actually so on-brand that they've incorporated it throughout the site and it supports reviews.
HiSmile: The brand with brand ambassadors
---
Branding doesn't have to be done alone, and HiSmile proves just that. Brands can often be wary about giving the reins to their customers. However, once you've created a strong enough brand image that your customers know exactly what you need, then you have nothing to worry about. HiSmile has done exactly that and now uses UGC style content in their advertising efforts: It's helped them to achieve praise from press, celebrity endorsements and 1.3 million followers on Instagram to date.
Dollar Shave Club: The colour co-ordinated brand
---
As far as visual branding goes, Dollar Shave Club has nailed it on social media. Their Instagram feed is colour coordinated depending on the season and always sings colour schemes that you'll see throughout its website: DSC is a fantastic example of branding that rings true. Not only are they delivering relevant content to their customers - but before you've even had time to process their copy, the colours help to identify the brand.
TOMS: The ethical brand
---
The TOMS business model not only wins new customers but retains them too. Creating an ethical ecommerce brand can keep your customer retention rate high by giving them a reason to stay with you that's more than just product related. TOMS aligns with this by being built on a foundation of giving. In fact, they donate 40-50% of net profits to various charities. Something they showcase perfectly as part of their social strategy:
For every $3 we make, we're donating $1 to the TOMS COVID-19 Global Giving Fund -- created to support long-time Giving Partners on the frontlines of COVID-19: @americares, @crisistextline, @IMC_worldwide, @PIH, @wateraidamerica. // Learn more: https://t.co/3XuFi8m8SG pic.twitter.com/FTznvCkjJZ

— TOMS (@TOMS) April 8, 2020
There's even dedicated content specifically about TOMS' 'giving partners':
Introducing Tomorrow in :30—a series that connects you to the hardworking people & orgs on the other side of every purchase. In our 1st episode, we're highlighting our Giving Partner @crisistextline. // Learn more about the Global Giving Fund: https://t.co/NZjITMnEEX pic.twitter.com/ZrWfWdozNm

— TOMS (@TOMS) April 20, 2020
TOMS' branding is thoughtful, humble and feel-good. They manage to provoke customers to feel the same, and therefore can now evoke these emotions through the brand name and logo alone.
Chubbies: The everyman's brand
---
Brand building comes through trust-building, and people often trust those they feel they can relate to. Chubbies have taken the social media game and flipped it on its head - by showcasing their followers' real-life stories, rather than their own:
 

View this post on Instagram

 

Travis named his son Dax after Daniel and Alex, the medics who saved his life in Afghanistan. #chubbies @ssgtravismills Link in bio to get the look.

A post shared by Chubbies (@chubbies) on Mar 11, 2020 at 6:31am PDT
There are no filters or brush-ups here. Just:
Humble storytelling;
pinches of humour; and
images of real people wearing the products.
Chubbies branded itself as "the everyman's pair of shorts" and are delivering just that on its social feeds:
 

View this post on Instagram

 

Some things never change‬ ‪ @bradjr09 #chubbies

A post shared by Chubbies (@chubbies) on Mar 9, 2020 at 6:40am PDT
Humour can often be hard to land, but if you've identified your core audience then you should be able to write and deliver content accordingly. Chubbies do this with the tone and wit in their social posts and the engagement metrics show their success.
Birchbox: The diverse brand
---
Diversity was a buzzword; it quickly became oversaturated and eventually became an industry standard. (Research shows that 38% of consumers are more likely to trust diverse brands.) Brands (particularly in the fashion or beauty space) need to celebrate diversity in today's climate, or they'll be called out for it. BirchBox takes this to new levels in their branding efforts, to the point that you'll see a video on social media and instantly be able to identify it as a BirchBox video. Their "You-Time" video on YouTube celebrates people of all different shapes, sizes, colours and backgrounds:
All pushing the Birchbox brand values of inclusivity extremely hard.
Emma Bridgewater: The design-led brand
---
This is a quintessentially British crockery company that was birthed in 1985 when Emma herself tried and failed to find a birthday gift for her own mother. She now has a collective social following of 433k, and it's safe to say eye-catching design and imagery is at the core of this: The Emma Bridgewater Pinterest page racks up a whopping 142k unique monthly viewers. With two-thirds of general Pinterest users saying they have discovered a new product from a business account, it's clearly the place to be for any ecommerce brand. Emma Bridgewater Pinterest boards are themed between gift ideas, seasonal design trends and specialised designs. The presentation of the Pinterest page is entirely on-brand and you instantly know you're looking at Emma Bridgewater designs.
SEE ALSO: Selling on Pinterest: How to Build a Following & Make Sales on Pinterest
EachNight: The hashtag brand
---
Social media branding comes in many ways, shape and form. EachNight, a company focused on mattresses and sleep health, utilises branded hashtags on Twitter to drive growth. Each Night strategically conducts studies with original data to help their customers improve their sleep, health, and overall lifestyle. With branded Twitter hashtags, clicking on one opens the door for a plethora of valuable sleep information that's bound to drive direct traffic, conversions, and sales:
Final Thoughts
Hopefully, you managed to find some inspiration from these businesses nailing branding on social media. Things to focus on for your own social media branding strategy:
Develop a tone of voice.
Focus on design trends.
Use brand ambassadors & UGC.
Understand your buyer.
Showcase your core values.
Celebrate authentic diversity.
Be relatable.
Express a personality.
Know of businesses that you feel are doing a great job in their branding efforts on social media? Share them with us in the comments below.