Ecommerce Growth
8 Smart Ecommerce Web Design Features to Skyrocket Your Sales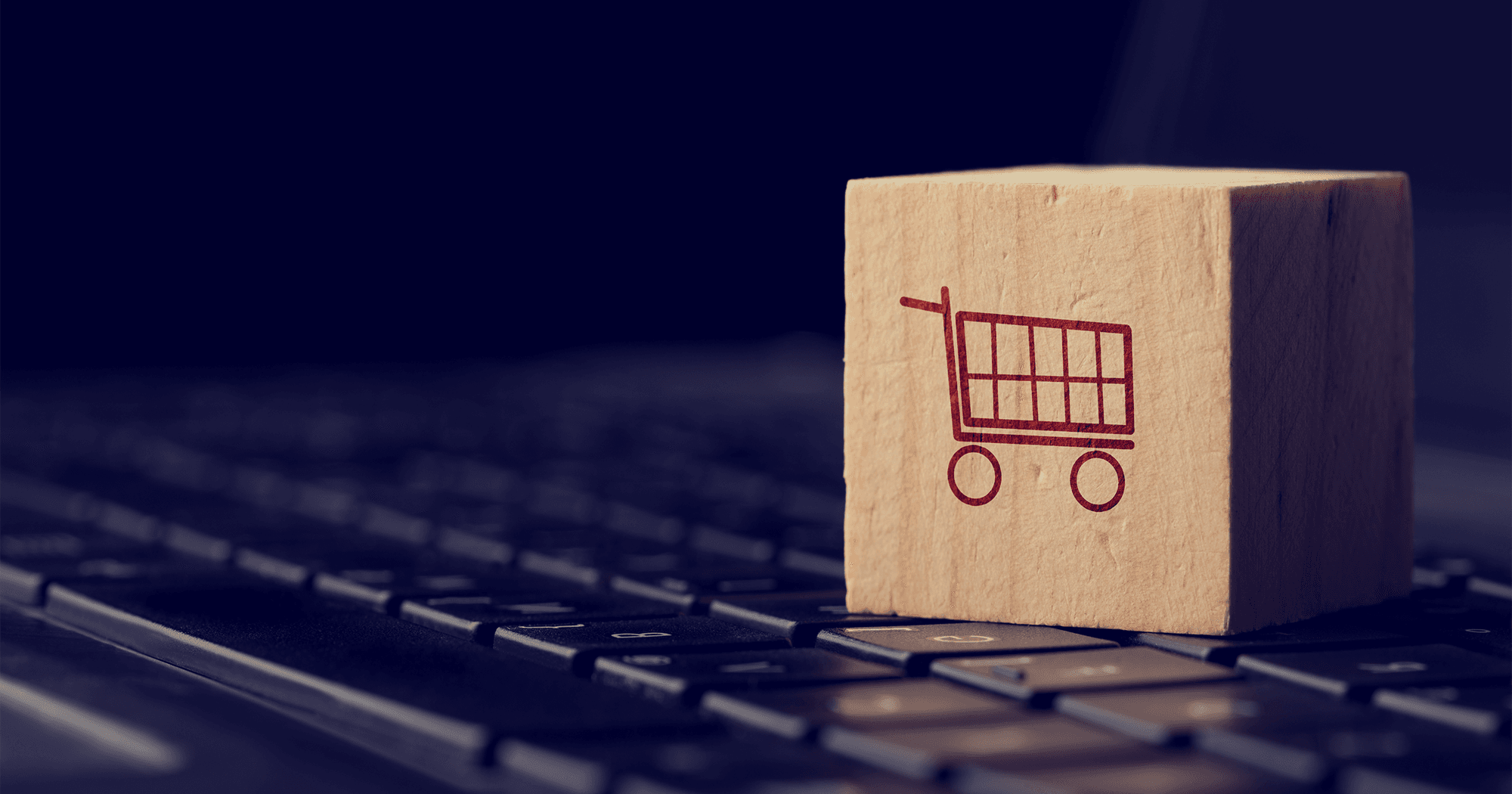 Measuring ecommerce success can be done in different ways. But it ultimately comes down to one thing: sales. So the question is... how do you boost sales without just throwing money at ads to increase traffic? The answer might be simpler than you think. The most powerful weapon in your arsenal is a well-designed site that's focused on conversions. According to Blue Corona: 48% of people indicated that website design is their number one factor in deciding the credibility of a business. Meaning a poorly designed site can be losing you sales. Thankfully, there are website design features that you can put in place to skyrocket sales and tap into the psychology of your customers. So here are eight facets of ecommerce web design that will help get the best results from every visitor.
A deluxe homepage
---
The homepage is the flag-bearer of your website and will likely receive the most traffic. Visitors quickly establish what makes you unique and whether or not they are the right buyer for your products. That means the goal of a great homepage is to quickly get attention and focus it on your value proposition. You need a visually striking homepage that quickly puts attention onto your products and the unique benefits you offer to the person looking at the screen. Establish your identity, establish the benefits of buying from you, and then make it extremely clear what you want the visitor to do next. Take a look at nutritional supplement retailer New Chapter's homepage: It's visually appealing with a strong image, yet clearly communicates what their products do using firm calls-to-action. At Underwaterpistol, creating a vibrant homepage for any ecommerce store is one of our priorities - check out some of our work.
Stimulating, high-quality images
---
With ecommerce, your products are only as good as your photography. In a brick-and-mortar store, shoppers can pick an item up. They can see it in person and feel its weight. But a web visitor doesn't have the same luxury. And blurry, low-quality images are a big turn off to customers - devaluing your brand and your products. To tackle this issue, you need to invest in high-quality images that show your unique style and augment your visual branding. Make sure you use the highest resolution images feasible all around the site. It's all about showing your products in action. People should be able to see every aspect of each item and envisage themselves using or wearing it just by looking at the image. Here's a great example of the images on Silk Road Tea Store: You can view a range of high-quality images of each product at different angles, and in various ways - plus you can easily zoom in for a closer look. Remember to always take sharp, quality photos or use a professional photographer to get the ultimate results for your pictures. Then edit any blemishes or imperfections and make certain that photos on the page are uniformly sized and aligned. BigCommerce also put together a fantastic complete guide on product photography without needing to break the bank here.
Zesty colour scheme
---
The colours you choose for your website should be those that work for your brand at large. Since the site is the face of your brand, it's imperative that you match online and offline branding. Choosing those colours can be rather challenging, as they need to not just represent your brand but appeal to your target audience as well. Additionally, colours need to work together and be visually appealing on the screen. The general rule is that it's best to choose 1-2 main colours and allow them to dominate much of the site. Another 1-2 colours as accents can work as well, as long as your overall colour scheme flows together. It's also important to remember white space. Whether that is true white, ivory, or some other 'white-ish' colour, you need something neutral that allows elements on the page to breathe and have room to make an impact. Having sufficient white space prevents users from being overloaded by colour and information. Look at the colours used on the website Underwaterpistol did for Great Little Trading Co: The colours are vibrant and eye-catching, yet consistent and on top of a clean white background. All this helps increase recognition of your visual branding while keeping visitors engaged.
Jazzy call-to-action
---
A call-to-action (CTA) that's not clear and specific is frustrating to customers. Once a customer has decided to take action, you want to eliminate as much friction as possible for them. A great CTA very clearly shows the next step that someone should take toward giving you money. For ecommerce stores, revenue generating activities should always be the focus of your main CTA. So don't cloud the would-be buyer with too many choices that don't lead to a sale. When it comes to designing visual CTAs, you want them to stand out. Use bright colours that differ from other design elements around them. They shouldn't clash with the rest of your site's appearance, but should be immediately discernible from any other content: According to Brafton, one of their clients increased ecommerce conversion by 22% quarter over quarter by just strategically changing the placement of website CTAs.
Testimonials & reviews
---
Displaying what other customers are saying about your online store and products is one of the fastest ways to increase trust and credibility for new visitors. According to Econsultancy, 63% of shoppers are more likely to buy a product after reading a review. Meaning customers value these reviews more than the content of your website. Every ecommerce store should make it a point to collect reviews from customers. Not only should your ecommerce platform make it easy to leave reviews, but you should also solicit them through email and social media. You can generate reviews on popular platforms like:
And then use these on your site to gain free social proof and significantly increase sales. Golf retailer TRUE Linkswear do this brilliantly. Look at how they display a star rating for each product: You can then click on this to be taken down to a bunch of full written reviews: In addition to direct customer reviews, you should display evidence of any coverage you get from news outlets, industry sites, respected reviewers, etc. This will help add even more legitimacy and build trust with your site visitors. Once again, TRUE Linkswear are on their game here: This display on their homepage lets you scroll through all the media outlets they've been featured in and gives quote snippets of what's been said by each one.
Easy-to-use navigation
---
The key to a quick sale is not wasting the customer's time. Setting up your products based on categories and subcategories will refine product searches for your online shoppers. Meaning they can find what they're looking for as soon as they land on your site. For example: Marks & Spencer have all categories listed at the top of their site: A lady wanting to buy a handbag will most likely click on the "Women" category then the "Handbags & Purses" option rather than searching through the entire website to see: Having clearly segmented and easy-to-use navigation with categories that make sense for your audience reduces friction on your customers' path to purchase.
7)  Mobile-friendliness
Mobile use has become so popular in the last decade that ecommerce now has a sister called mcommerce. The result is that most companies now optimise their website to be more responsive and mobile-friendly. Take a look at how jewellery retailer Over the Rainbow's site responds perfectly depending on the device being used: People are increasingly using traditional computers for work, yet mobile devices for entertainment and shopping. Facebook, Twitter and Instagram are all mobile-centric. So traffic generated through those channels are now almost entirely mobile. Additionally, improved mobile experience is good for your SEO and Google site ranking. Studies show that 47% of all Google organic traffic comes from mobile devices, leading to sites being evaluated by their page-by-page mobile-friendliness. The bottom line: Your online store needs to be mobile-friendly to be successful in 2018 and beyond.
Use GIFs & videos
---
GIFs and video content can add even more to a shopper's understanding and trust of your products than regular images. They allow customers to fully view the product in real space - giving a better idea of size and quality than any still image can. Here's a great example of how fashion icon Kate Spade used a GIF to illustrate the various colours of a handbag: But in particular: Video lets you communicate large amounts of information about a product quickly and effectively. Statistics from Animoto even show that 73% of all US adults are more likely to purchase a product or service after watching a video about it. Dollar Shave Club mastered this with an irreverent video launching their razor blade subscription service:
They gained 12,000 customers within 48 hours of this initial YouTube video going live in 2012 (and it now has over 25 million views).
Conclusion
The main thing to remember is that your ecommerce site has one overarching goal: to move customers toward purchasing the products you sell. You want to use your site to make that happen with visually striking design that:
Catches the attention of your visitors, and;
Directs that attention towards making a purchase.
So make sure to communicate your unique value as a brand and give customers the information they need to make that purchase decision. A great site design alone may not skyrocket your sales, but a lacklustre one will drag them down. If you want to take your web design to the next level, book a free consultation with Underwaterpistol.