Ecommerce Growth
Essential Q4 Dates in the 2017 Retail Calendar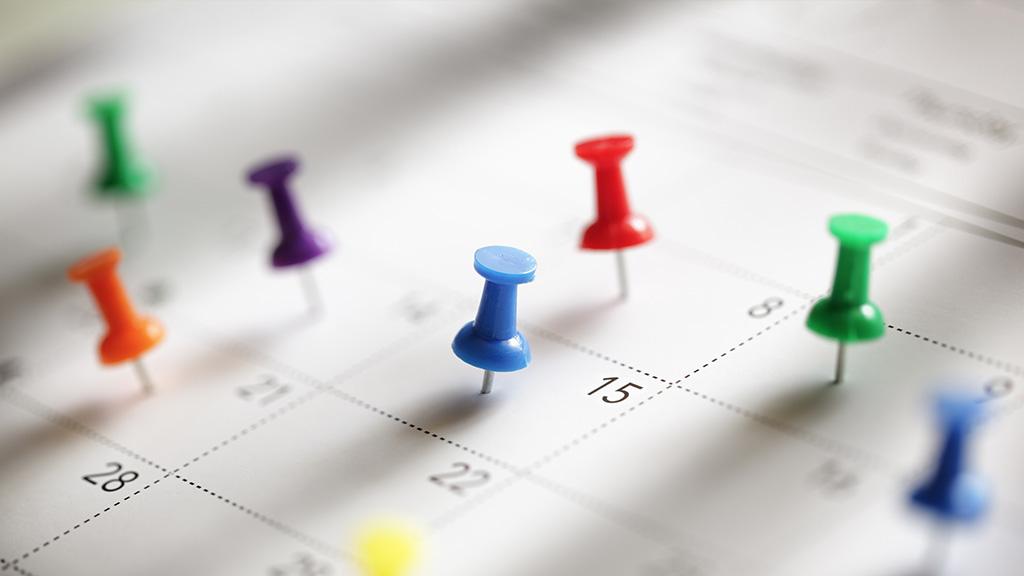 It's that special time of year again for ecommerce businesses. The final quarter where customers seem to be more willing to spend than any other period. In 2015, the holiday months of November and December generated an average of 30% more retail revenue than non-holiday months. And the 2016 holiday period saw total retail sales rise by almost 4% to $658.3 billion in the US alone.
---
Related Articles:
---
But it's much more than just Black Friday and Christmas marketing. The whole of Q4 is jam packed full of numerous key dates in the 2017 retail calendar. Dates that any ecommerce business can take advantage of to maximise their sales. [caption id="" align="alignnone" width="1000"] Click to download a PDF version of our Q4 Calendar[/caption] Let's take a deeper look at each of these key dates in the final quarter of your 2017 retail calendar and how they can help increase your sales.
2017 Retail Calendar - Key October Dates
October 9th 2017- Canadian Thanksgiving Day 
Canadian Thanksgiving takes place more than a month earlier than the more well-known US equivalent. On the second Monday every October, in fact. The holiday doesn't spark the retail furore its counterpart does south of the border. But there's definitely some holiday shopping excitement caused in October. It therefore makes sense to consider some kind of promotion or campaign if you serve any kind of Canadian market. Even if you don't, running a 'novelty campaign' to celebrate Canadian Thanksgiving could help drive a few more sales. -----
October 12th 2017 - Buy British Day 
The premise of Buy British Day is just as it sounds - to encourage people to spend on British made items. This is a key date for any UK online retailers or those who sell British products as it's a great opportunity to increase revenues. Some recent research by Barclays Bank indicated that products labelled 'Made in Britain' command a considerably higher premium when sold abroad than those with no declared country of origin. Highlighting your support for Buy British Day across social media is a great way to hop on board. You could maybe even tell stories behind the British manufacture of certain products. London-based handbag manufacturer Owen Barry are a great example of a retailer using Buy British Day to their advantage. Just look at the video telling the story of their British-made handbags: -----
October 20th 2017 - UK Autumn Half Term
Spending tends to rise during half term as parents search for ways to keep their kids looked after and entertained for the week. Research from Equifax indicates that parents nationwide spend on average £60 a day extra on their children during the half term period. While some of this will go out to childcare and local entertainment, it's still an opportunity for online retailers to increase sales. If you offer any items that could potentially distract the kids then this is the time to push them hard to parents. Amazon are, as ever, a great example of an online retailer being on top of this. Take a look at an example half term sale they put on for Kindle books: Most English schools break up Friday, 20th October. However, the dates differ in various regions. Check dates for specific regions here. -----
October 31st 2017- Halloween
According to RetailWeek, UK Halloween spending was expected to hit £472 million in 2016. It's an even more inflated story in the US as they look set to top $9.1 billion this year. Food, clothing, decorations and entertainment are the biggest contributors to these spending figures. Sellers of anything within these four categories should therefore take note and ramp up marketing efforts. But it's also worth noting that the clocks going back around this period tends to increase our internet spending habits in general. In fact, the longer evenings see us spend an extra 42 minutes a week shopping online at night.
2017 Retail Calendar - Key November Dates
November 5th 2017- Bonfire Night (UK Only)
It's estimated that less than a third of British adults take part in a Bonfire Night activity. But those who do still spend a total of around £386 million. This makes it a major date for any retailers. If you're a UK retailer selling anything that can be tied into Bonfire Night celebrations then it's well worth taking advantage of. Bonfire night is obviously huge for fireworks retailer, Epic Fireworks. They do a great job in the run up to the night and share lots of content and blogs on fireworks and how to stay safe while using them. -----
November 11th 2017- Singles Day
Chinese Singles Day is the biggest shopping day in the world. That's right - bigger than Black Friday, Cyber Monday and Christmas. In 2016, Chinese shoppers reportedly spent a monumental £14.2 billion over the 24 hour period. The event began in the 1990s when single Chinese students began buying themselves gifts to celebrate their independence. But it quickly turned into a retail frenzy when ecommerce giant Alibaba began promoting it in 2009. With a hot Chinese appetite for British goods, many UK companies have already been taking advantage of the day in recent years. This makes Singles Day a not to be missed opportunity for any online retailers who export to or have the ability to sell in China. -----
November 23rd 2017- Grey Thursday
Grey Thursday is the day before Black Friday. In other words, it's where retail stores have started opening on Thanksgiving Day as a warm up to their Holiday Weekend sales. Online retailers are obviously 'open' all the time. But it's worth setting up a Grey Thursday campaign of some form in order to begin enticing customers into your sales. If you sell in the US then this can be particularly fruitful as many people will head to online shopping after the traditional family dinner. -----
November 24th 2017- Black Friday
It goes without saying that Black Friday is a gigantic date in the retail calendar. Ecommerce sales in 2016 broke US records with $3.34 billion being spent online, a 17.7% increase on the previous year. But with UK Black Friday sales also hitting £1.23 billion last year, this truly is a huge event on both sides of the Atlantic. It's a great idea to have blog content up on your various deals or plans for Black Friday at least a week before. Keeping in contact with your email list and having countdowns on social media is also useful. However, being prepared well in advance with specific Black Friday marketing ideas and strategies is key to ensuring you take full advantage. GAME.com do a great job with their Black Friday strategy and collect email addresses throughout the year in order to keep people updated closer to the time: -----
November 27th 2017- Cyber Monday
Cyber Monday is much more than a tag along to Black Friday. In fact, Cyber Monday 2016 was the biggest day in US ecommerce history with online sales hitting $3.45 billion. Fundivo also report that Cyber Monday has performed consistently better than Black Friday in ecommerce over recent years. Provided by: Fundivo It's fine using similar marketing ideas to ones used for Black Friday. But it's imperative to have separate campaigns set up specific to Cyber Monday in order to take full advantage. -----
2017 Retail Calendar - Key December Dates
December 2nd 2017- Small Business Saturday
With £717 million being spent on this day in 2016, it's fair to say this is a huge opportunity for small businesses. The premise is to encourage consumers to shop at local or smaller businesses, rather than huge corporations. Get involved with the initiative and use their marketing and promotional tools to proudly label yourself as a quality small business. You can even add any physical location you have to the locator tool: -----
December 10th 2017- Green Monday
Green Monday was coined by eBay to describe their best sales day before Cyber Monday took over. Taking place the second Monday of every December, comScore claimed $1.6 billion of online desktop sales came on Green Monday day in 2016. This puts it right up there with other huge Q4 dates, so being prepared is key. Ensure you have special discounts planned and that you effectively communicate these across your email list and social channels. -----
December 15th 2017- Free Shipping Day
Another huge date in the retail calendar, Free Shipping Day sees online retailers offer no postage charges. There are three stipulations that need to be met in order to fully qualify though:
Free shipping on everything
No minimum order amount
Guaranteed Christmas Eve delivery
With 2015 sales hitting $1.48 billion, Free Shipping Day 2017 is an excellent opportunity for online retailers. Make sure you take full advantage by encouraging the purchase of as many items per order as possible. Introducing special discounts or product bundles is an excellent way to take advantage. Supplements retailer Organic Burst do a great job bundling their products together and even allow bundle customisations: -----
December 20th & 21st 2017- Last Christmas Shipping Dates
Of course, the exact dates differ depending on where you're shipping to and what service is being used. But it is well worth keeping these in mind for your retail calendar as they can be very powerful in creating a sense of urgency with potential customers. Try having a countdown on your website or 'Save the Date' button in the final few days leading up to the exact last moment you can take orders for Christmas delivery. Last One Day Shipping Date: December 21st Last Two Day Shipping Date: December 20th -----
December 25th & 26th 2017- Christmas & Boxing Day
The final Q4 dates worth mentioning are Christmas Day and Boxing Day. Retail Gazette reports that UK online sales on these two days in 2016 were expected to reach £1.8 billion combined. It seems these two days are where many people get bored of family time and reach for their shiny new devices to do some online retail therapy. This is the perfect opportunity for ecommerce brands to strike with an email campaign to promote any offers you have. Don't forget to include any specific deals or offer codes in the subject line to help increase open rates. ----- There you have it - a complete list of important Q4 dates in the 2017 retail calendar. Remember to plan ahead for these as far ahead as possible in order to maximise your sales. Did we miss any out? Let us know in the comments below if there are any other big 2017 retail calendar dates that you put promotions on for. Enjoyed reading this? Download our calendar packed with the essential dates for Q4.