Veeqo News
Introducing V-Print: The Quick New Way to Print Labels & Invoices in Veeqo
Written by Marc Girdlestone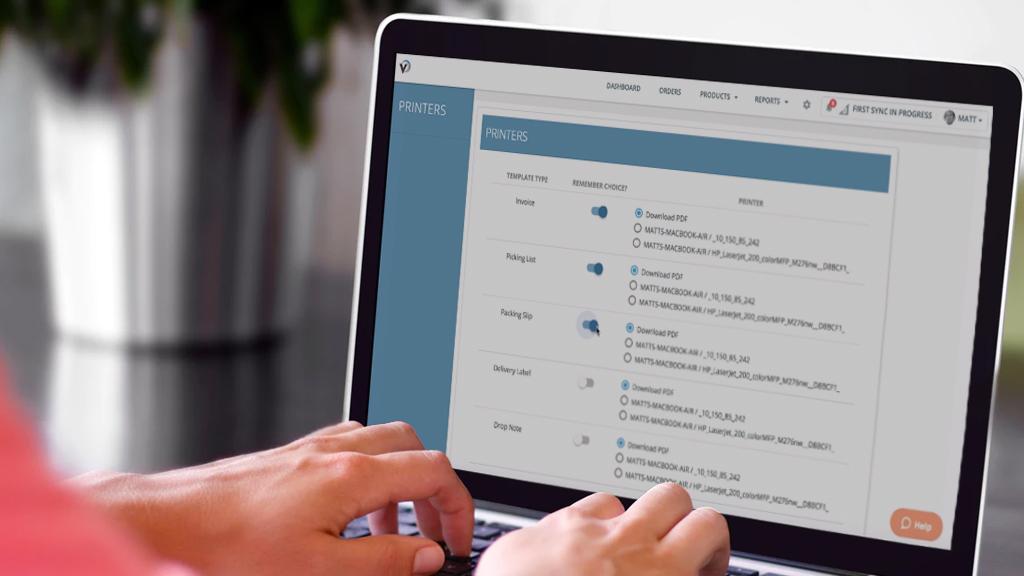 Wasting time printing off labels and invoices is finally a thing of the past. The best retail operations are finely tuned machines. Like a Formula 1 team, they know that every second saved can make a huge impact in the long run. And where you save time, you also save money. But a recent study by The Access Group suggests 48% of UK businesses waste three hours or more every single day by working with inefficient systems. And printing is one thing that sucks up huge amounts of time in a warehouse. When you're processing hundreds (or even thousands) of orders a day, printing off all those shipping labels and invoices can be a major drain. Unless you're a Veeqo Retailer, that is. Our new V-Print tool removes a huge chunk of the leg work from your printing process – making printing from Veeqo an absolute breeze. Let's take a look at exactly how it all works:
No need to load PDFs
---
Waiting for PDFs to load up ready for print can be a drag. And when you need to get through so many orders every single day it can eat up valuable time. That's why we made sure V-Print can just plain bypass this entire process. Just select your preferred printer and the file heads straight there in one click: No more waiting for large PDFs to download. Click print in Veeqo and your file gets sent straight to the printer of your choice with no interruptions.
Remembers preferred printers
---
Another time killer for retailers is needing to manually choose different printers for different documents. Those extra clicks through the day all add up! But V-Print remembers your preferred printers for each type of document. Each user can even have their own settings to give customised printing for individual team members. That means no more selecting the correct device every time you print. Shipping labels can automatically go to your thermal printer and invoices to the laser with just one click.
Print from anywhere
---
Ever wanted to print something when you're not in the office or warehouse? V-Print makes it easy. It makes your Veeqo account compatible with any online printer - wired or wireless - so you can print from anywhere with an internet connection. Just login to Veeqo via the web app or any browser-based device and your printers will always be there. V-Print still remembers your printing preferences too - wherever you are!
How to get started with V-Print
Getting started with V-Print is easy. If you're already a Veeqo Retailer, just install the V-Print app for either Mac or Windows and verify your login details. Then head back to your Veeqo account and go to 'Settings' >> 'Printers' to start setting up all your preferences.
Don't have an account yet? Book a demo today to see how Veeqo can help you run a slick retail operation while rapidly growing your business.