Veeqo News
Introducing the New VS1 Scanner From Veeqo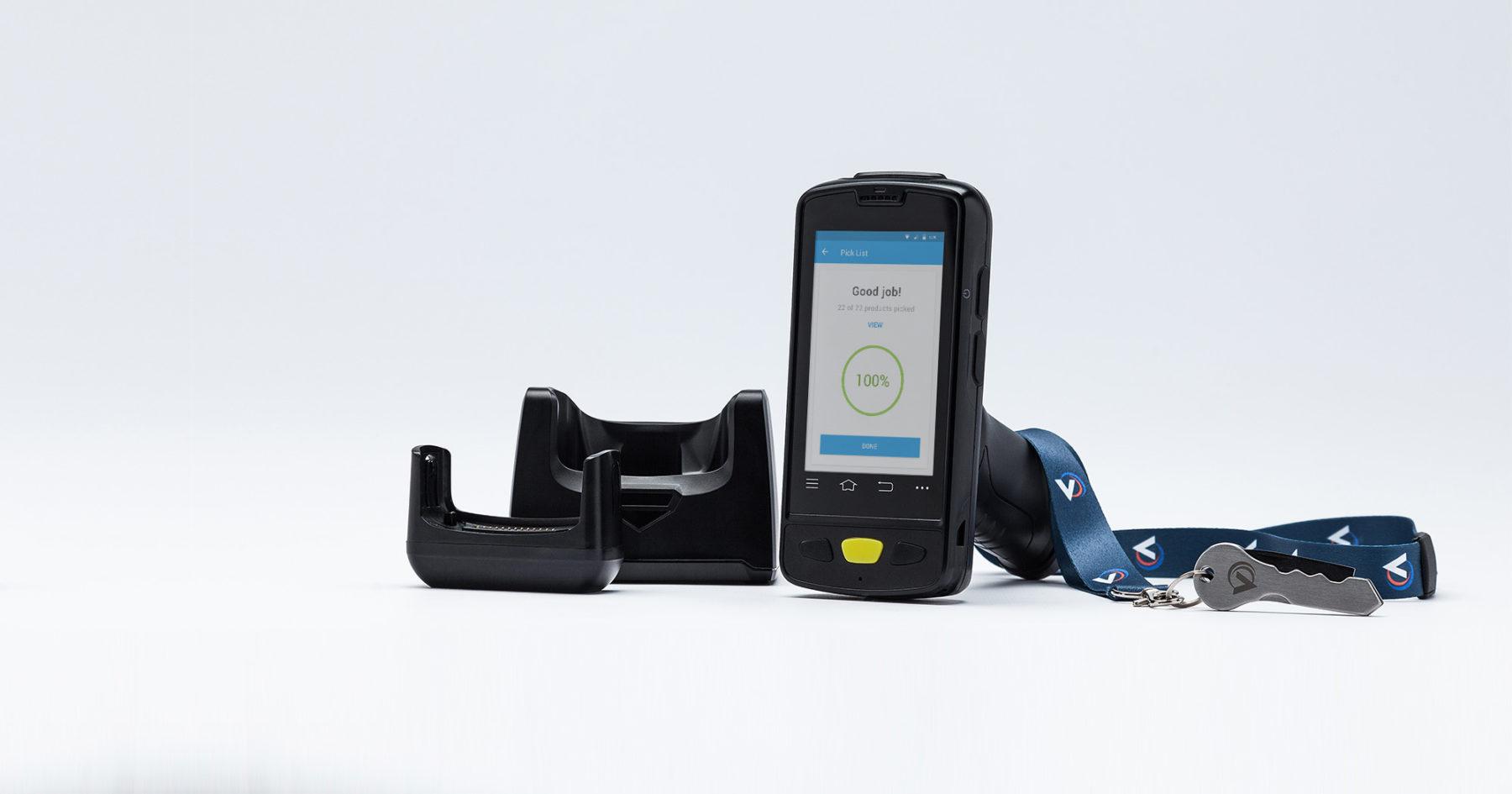 Innovation is one of the driving forces at Veeqo. So being able to announce our revolutionary new VS1 barcode scanner is something I'm hugely proud of.
This is a project that's been a long time in the making. But it stems from our commitment to making high level tools and systems more accessible to all kinds of retailers. And we believe the VS1 does exactly that.
https://www.youtube.com/embed/KZs9Dvy9FPA
The focus is all about bringing Amazon-style logistics capabilities to ecommerce businesses of all sizes.
So you have a wireless scanner that integrates directly with Veeqo, turning any warehouse into an enterprise-level operation at a fraction of the cost.
But the VS1 isn't just your run of the mill barcode scanner. It's a result of months of innovation that led the design to be centred around three core pillars:
1. Booking in stock faster
We know how challenging it can be to run an effective ecommerce warehouse. And needing to quickly book in stock as it arrives is a huge part of that challenge.
The faster you book new stock in, the faster it becomes available to sell. But spending hours counting each delivery, flicking through paperwork and manually updating inventory is a huge drain on this valuable time.
So the VS1 is designed to streamline this whole process and get your products available to sell quicker.
It's a simple process:
Scan the barcode of any received stock.
Book it in on the VS1 screen.
Stock will then be synced in Veeqo and available to sell on both your website and marketplaces instantly.
You then just put stock away and set resources towards more important things (like getting orders out to customers quicker).
2. More accurate order picking
One of the most damaging things you can do for your ecommerce brand is send out incorrect or mixed up orders.
When you're running a large operation, mistakes are going to happen. But the more you can cut down on these mistakes, the stronger your brand becomes in the eyes of customers.
And so the second core pillar of the VS1 is to ensure your picking process is as streamlined and accurate as possible.
No more printing out lists and relying on entirely manual picking. Your pickers can simply bring up orders on the VS1 screen, follow directions around the warehouse and use the scanner to ensure correct items are being picked. Stock levels are then instantly updated across all sales channels in real time.
This means:
Fewer dissatisfied customers from incorrect orders.
Orders being picked and shipped quicker.
Saved time and money on needing to put incorrect orders right.
3. Quick & paperless stock takes
Stock takes - the necessary evil of the warehouse. They need to be done, yet they require so much time and effort. And you would prefer workers be able to focus on so many other things instead.
It's for this reason we knew streamlining the stock taking process was an absolute must of the VS1.
In fact, stock takes with the VS1 are, on average, 70% faster than paper based ones.
It works like this:
Assign stock taking tasks to team members in the Veeqo software.
Team members use the VS1 to scan the item(s) they're counting.
Verify quantities or update discrepancies right there on the VS1 screen.
Updates get reflected across all sales channels instantly.
No more printing off product lists and no need to close the warehouse for stock takes.
Staff can even update inventory discrepancies as they notice them, regardless of whether they're doing a set stock taking task or not.
Hardware built for the warehouse
The VS1 isn't just world-class software though. We know that warehouses operate at a fast-pace and they're no place for delicate, fragile pieces of equipment. So we made sure to build the VS1 with the durability needs of a typical warehouse in mind:
Battery - Full battery that last for 10 hours of constant scanning.
Charging - Slot into its cradle and it's fully charged within 3 hours.
Durability - Designed to survive a two metre drop.
Software - Automatically updates with new features and fixes.
Pistol - Pistol grip with button allows scanning product with 1 hand in under 1 second.
Warranty - Free replacement if it breaks from non-accidental damage.
All this means you can be confident in using the VS1 to its full capability without worrying about breakdowns or damage in a regular warehouse environment.
How to get your VS1
We've been through how the VS1 can help retailers run as efficient a warehouse operation as possible. Maybe now you're wondering how to actually get your hands on one.
First of all, the magic of the VS1 comes via integrating with the Veeqo software itself. Therefore, it's available exclusively to Veeqo retailers as a direct extension of our main software.
It also comes with free replacement for breakdowns and an upgrade every three years, meaning there's no other way to run such an affordable and high level warehouse operation.
We currently only have very limited availability. And we're only able to fulfil orders on a first come, first serve basis.
So if you want to be one of the first to get your hands on one, why not book a product demo to see how Veeqo and the VS1 can help manage and grow your ecommerce business?