Ecommerce
Inventory Management Software: How to Choose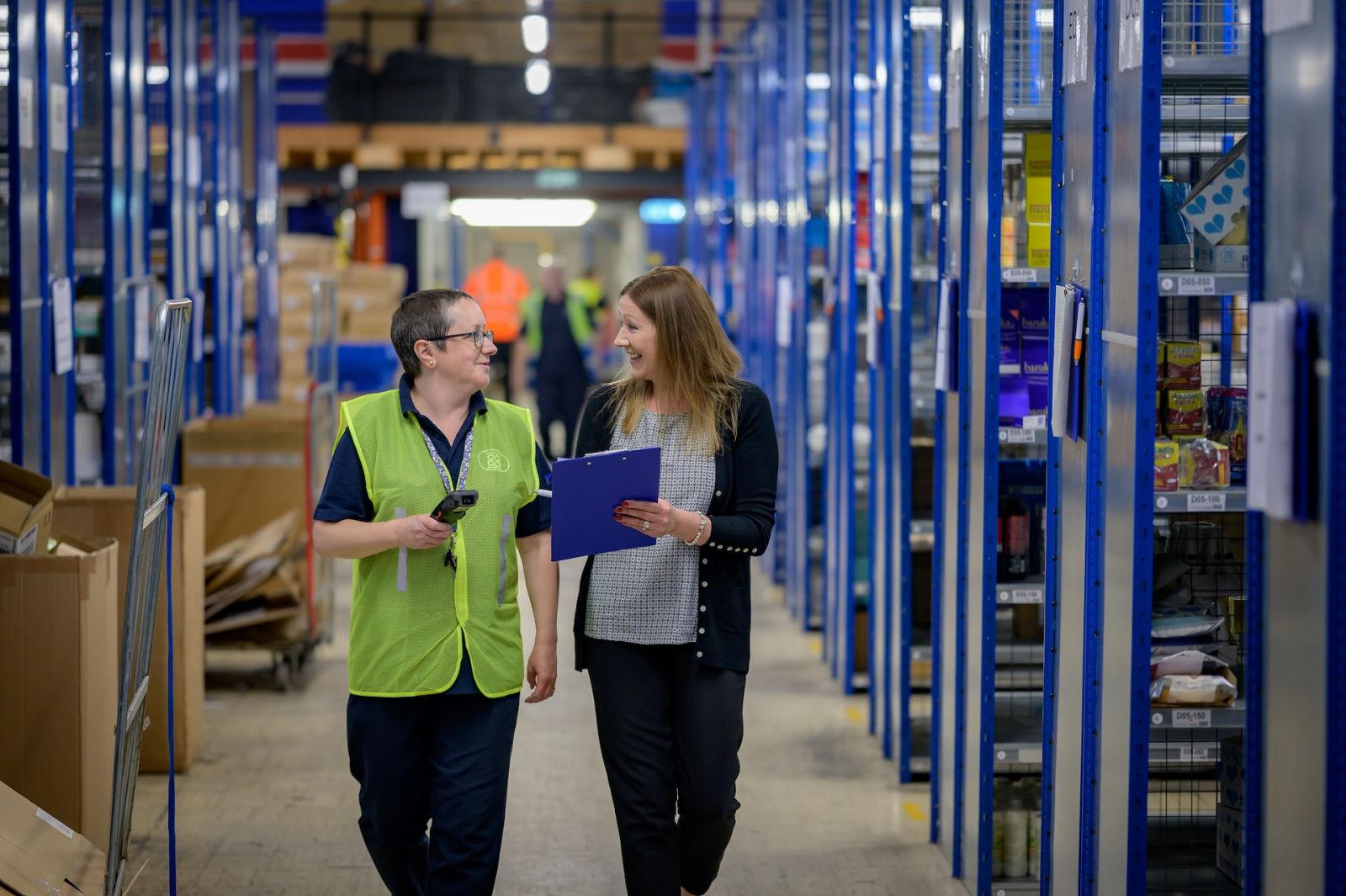 When making a major business decision, there are a multitude of factors which need to be considered, and choosing inventory management software is no different.
It can be a confusing and daunting process, especially for those without much experience in ecommerce and inventory management. Inventory management software helps ecommerce sellers and retail businesses ensure they have enough stock to fulfill orders. 
Some offer stock order management features, like automated re-orders once inventory levels reach a certain point. Others focus on consolidating data from locations across your entire distribution network. 
So here's why you need an inventory management solution and some things to think about when choosing an inventory management system:
Table of contents
What is inventory management software?

Benefits of inventory management systems

How to pick the best inventory management software for your business

How Veeqo can help you streamline your inventory management

Customers also ask

Resources you'll love

Get cutting-edge inventory management for free
What is inventory management software?
Inventory management software is a tool that helps you purchase, store, track, manage, and transport goods. It provides a bird's-eye view of the supply chain, which can help you find opportunities to improve efficiency. 
Benefits of inventory management systems
Here are some of the benefits of using inventory management software.
1. Save time by automating manual processes
A good inventory management system automates labor-intensive tasks like typing out product numbers, updating stock levels, and recording everything in ledgers or spreadsheets. 
Automation saves time, reduces human error, and allows short-handed small businesses (and some midsize businesses) to focus on more complex tasks. 
2. Improve planning and data visibility across multiple software
Inventory management solutions let you build a streamlined ecommerce software ecosystem. 
The best inventory software integrates with third-party systems, including POS systems, barcode scanning systems, accounting software, and other cloud-based services. 
A streamlined ecommerce software ecosystem simplifies your shipping process. It lets you manage a good bit of your ecommerce processes—from fulfillment to returns—using one interface. 
Integrated inventory management also consolidates custom reporting to give you an accurate view of your supply chain. This is critical for making those top-level, data-driven decisions that drive your business forward. 
3. Prevent inventory shortages (and excesses)
An inventory system helps prevent unexpected stockouts through forecasting. 
Some software vendors include features that use historical sales data to predict future product demand. Ensure you capitalize on all sales opportunities by using forecasts to control stock re-order quantities.
Demand forecasts also help you avoid excess stocking, which is just as detrimental to your cash flow as understocking. 
4. Enhance the customer experience 
Comprehensive inventory and shipping management software include tracking features.
Tracking links can be sent automatically to customers via email. This gives them to-the-minute updates on their parcel's location and estimated delivery time.
In turn, you avoid constant customer calls and follow-ups, helping you save time while increasing your productivity.
Efficient inventory management also ensures reliable stock levels. The more orders you can fill, the more customers you can serve.
5. More accurate financial reports
Integrated inventory management accurately reports the value of goods stored in your warehouse. 
In addition to better supply chain visibility, this prevents errors in your tax returns and annual financial statements, which include the value of your inventory. This is extremely helpful if you use multiple warehouses.
6. Better inventory allocation
Inventory allocation is the strategic process of planning the amount of stock throughout your distribution network. 
Retail inventory, especially for businesses with online and brick-and-mortar channels, requires more precise inventory allocation. They must ensure physical shelves are adequately stocked for walk-in customers while warehouses have enough products to fulfill online orders. 
Inventory management software allows you to monitor stock levels across your distribution network and use real-time data to make timely, informed decisions for inventory allocation.
7. Optimize operational efficiency
With real-time stock data, warehouse staff can save time physically checking a product's availability. They only need to check the online inventory management dashboard to get the information within seconds.
Inventory management software lets you organize products into categories. Furthermore, they have built-in search tools to help you check stock levels—sometimes through mobile devices.
How to choose the best inventory management software for your business
1. Assess the needs of your business
Firstly, assess the needs of your business: do you even need inventory management software? If you're a small company with only a handful of customers at present, it may be worth waiting to see how the business develops before shelling out money on inventory management software you might not necessarily need (at least not just yet, anyway).
You could even try a free software like Veeqo, or take a free trial of whichever inventory management software you're considering, to see if it makes your life easier.
Really, you need to take a good look at the amount of customers you have, as well as the amount of items you are shifting per month to decide whether you need this type of product yet.
2. Look at the features and simplicity of the product
Striking a balance between simplicity and features is important.
It's easy to get caught up in all the fancy bits and pieces added to some inventory management software, but you may not really need to be using all of these, so do your research on each software and see what's best for you.
Ease-of-use is key, especially when it comes to training your staff, and you may end up paying more for all these gadgets and gizmos that you don't even need!
You may be in for a shock when you buy the software, only to find it takes a long time to learn. Lots of companies offer demos of the product, so it may be worth trying before you buy.
3. Look at the integrations of each software
You might also consider how compatible the software is with current technologies in terms of integrations.
You need to look at what hardware and software you're using at the moment, and assess which inventory management software can integrate best with these:
Are you more in need of Shopify inventory management or Amazon inventory management, for example?
Which operating system you use, for example, needs to be take into account, as some software only work for Windows or Mac, and not both.
And what about devices? If you spend a lot of time out of the office, you may want the software work well on a tablet or smartphone.
4. Getting the right customer support
Most companies are happy to call you when they are trying to sell you a system, but when you need some help, are they responsive?
Try and do some research to see if other customers are happy with that customer service system, and find reviews online to compare.
5. Consider the onboarding process
Consider how long it might take to get setup, and find out what the process would be to swap over to the new software and what is involved - including how much support you would get.
It can be a time consuming task and you need to understand what time commitment will be needed from you before you take the plunge.
6. Check which shipping carriers the software integrates with
Shipping is an important part of inventory management. If you're wanting to ship ecommerce orders, make sure the software integrates with the shipping carrier you want to use.
For example, if you're shipping in the US, do they integrate with USPS? Or if you're shipping internationally, do they integrate with carriers such as UPS, DHL, or FedEx?
Another thing to consider is whether the software offers discounted shipping rates for these integrated carriers. Some inventory management software, like Veeqo, offer low, discounted rates for their users.
7. Think about the cost of the software
Lastly, you need to look at cost. Work out your budget and think about how much you're willing to pay per month/year for inventory management software.
You might also consider that some elements can bump up the cost on top of your basic package - tech support and hardware, for example - charging you more than you originally thought, and intended to pay.
It's important to get it in writing how much you're expected to pay for the software so that there are no nasty surprises when you get billed. And remember that if a company charges you to use their software, they may increase those prices each year.
Further reading: Best Alternatives to Auctane's 10 Shipping Software Brands
How Veeqo can help you streamline your inventory management
Veeqo can help you make the most out of inventory management, by doing the following:
Inventory features for multi-channel sellers. Automatically sync inventory data across multiple sales channels. 

Zero cost. You won't pay subscription fees, and can enjoy discounted shipping labels with certain carriers.

Analytics and forecasting. Track sales, staff performance, and future demand with Veeqo's advanced analytics capabilities. 

Automation builder. Save time with quick automation workflows that use parameters like destination postal codes, sales channels, allocation warehouses, and total order price. 

Wide range of integrations. Connect Veeqo with your POS system, accounting software, ecommerce platform, and more. 
Customers also ask
Can Excel be used for inventory management? 
Businesses traditionally use Excel, Google Sheets, and other spreadsheet apps for inventory management. While useful, inventory management through spreadsheets alone is inefficient due to the amount of manual data entry required. 
What is the easiest way to track inventory?
The ideal way to manage your inventory is to use integrated inventory management systems. Choose a platform that connects with your existing services for a streamlined ecommerce software stack. 
Which software is best for inventory management? 
Veeqo leads the inventory management race regarding features, scalability, and price. It syncs with popular third-party services, provides unlimited shipping discounts, generates advanced analytics, tracks inventory across multiple locations, and more. 
Resources you'll love
Free inventory management software
If you'd rather be with a company that you know isn't going to increase costs each year, sign-up to Veeqo.
Veeqo is a completely free inventory management software, that offers discounted shipping rates. It's owned by Amazon and is free no matter how large your business.