Ecommerce Operations
12 Smart Inventory Reduction Strategies to Clear Out Excess Stock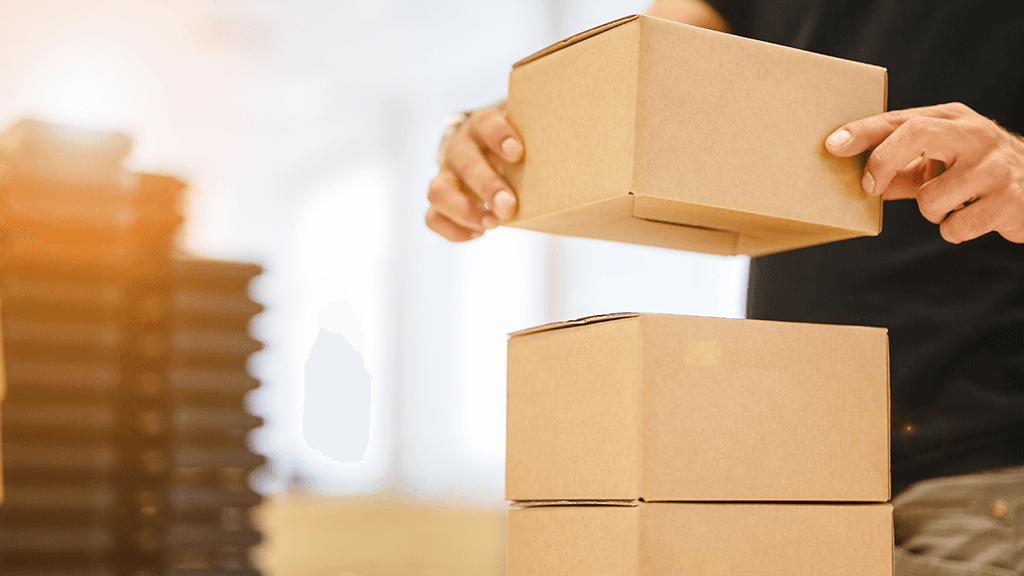 Having excess inventory and obsolete stock can be very costly for ecommerce retailers.
Not only does it take up space in the warehouse, mess up cash flow and put a spanner in supply chain management - but attempting to get it sold can also divert attention from other vital areas.
That's why having solid and smart inventory reduction strategies in place can be invaluable.
Of course:
This means more space and attention can be given to better selling items. But it also takes some pressure off when trying to forecast how much stock to purchase in the first place.
Ready to overhaul your whole warehouse strategy? Check out Warehouse Management: A Complete Guide for Retailers!
How to use inventory reduction strategies
Before we go into our smart inventory reduction strategies, it's worth a basic note on how best to use them within your supply chain management.
It's best to start by making sure you implement the best inventory management techniques (like ABC analysis, safety stock and keeping an eye on lead times). Meaning you'll be able to forecast more accurately in the first place.
But being prepared with a number of these strategies and planning in advance is also key and a great way to stay ahead of the game.
It's always a good idea to keep a close and regular eye on your inventory management system to see how long stock has been sitting. As soon as it passes a certain time threshold, treat it as 'excess inventory' and start systematically applying available inventory reduction strategies.
This way, you're not suddenly realising something hasn't moved in a while and desperately trying to clear obsolete stock last minute.
With this in mind:
Let's take a deeper look at our top inventory reduction strategies and ideas for reducing inventory levels and clearing out excess stock.
Learn more about Veeqo's inventory management software platform
1) Dedicate a website page to sale items
This might sound like an obvious strategy for reducing inventory. But a lot of retailers don't do it.
Simply have a page on your site that's dedicated to discounting certain goods that you want to reduce stock number for.
Create a product category that runs across the top of your site called something like 'Available Offers'. People have the tendency to scroll your site and the last thing you want is to make it difficult to get back to the sale page.
MyProtein do this very well. They offer a reminder of the discount code at the top of the page, under the image thumbnails and on the pages themselves.
2) Run a competition
A giveaway or competition is a great inventory reduction strategy as it creates a new buzz about excess stock - and can then improve customer demand for it. But it can also work to gather you more contacts or build up social media following.
Add a graphic to your site, announce to your email list, in your store and on your social media channels to get the word out.
You can even create 'rules' (where legal on each channel) around your giveaway system too - like having to like or retweet your post to gain entry.
Find more inventory tips here: Inventory Management: A Complete Guide for Retailers
3) Double reward points
If you don't currently have a reward or loyalty scheme in place you should look into it as a priority. There are some great apps like Smile.io, FiveStars and Belly that can increase a customer's lifetime value by up to 40%.
But they can also be used as one of your inventory reduction strategies. Simply offering double rewards points on certain items is a great way to improve customer demand (and cash flow).
Looking for more loyalty program inspo? Take a look at 8 Retail Loyalty Programs That Maximise Customer Retention (With Examples)!
4) Setup a pop-up store
Pop-up stores are a cost effective way of gaining exposure and vitalcustomer feedback. You can set these up anywhere as a great way to clear old stock.
There are some great sites like Pop-Up Republic and Go PopUp who will work to organise the entire process for you - including the space, physical address and insurance costs. So you can focus on selling your products.
5) Send excess stock to influencers
A review from an influential blogger in your niche has great potential for inventory reduction. Sending them an item and asking them to review on their own social channels is sure to spark some excitement about that item once again.
We spoke recently to Lexie Sport, who put this to great use for their ecommerce business. This resulted in them getting some great celebrity endorsements from Kimberley Wyatt, Charlotte Moss and Neelam.
6) Donate excess stock to charity
Donating to charity as one of your smart inventory reduction strategies has several benefits.
First of all:
You make space in your warehouse while also helping a good cause in the process.
But you can also use your charitable activity to gain free publicity in various relevant publications.
7) Advertise as 'Back in Stock'
Consider temporarily removing excess stock from your sales channels entirely as one of your inventory reduction strategies.
Rather than needing to discount excess stock, planning to bring it back a few weeks later can create a buzz about it and increase sales. Saying these goods are 'back in stock' can also create a feeling that they are back by popular demand.
8) Extend your returns policy
People love the extra security of knowing they can bring something back. So if you have a 30 day returns policy, consider extending it to 60 days for a few items as one of your inventory reduction strategies.
This is a great cost effective promotion. Besides, people more often than not return items within the first week. An extension like this shouldn't have too much of an impact on actual returns (and costs).
9) Trade with another seller
Swapping stock with other retailers can also sometimes be great to use as one of your inventory reduction strategies. It could be that you'll be able to move their old stock, and vice versa.
Using strategies like advertising 'New Stock Now In' can mean your customer will look to purchase these while they're hot.
10) Place excess stock near bestsellers
Pushing old or excess stock out with bestsellers is another simple inventory reduction strategy that often gets ignored by retailers.
Whether this is in a physical store or on your website, add your slow sellers as a related product underneath. This way, they get seen more often and customers are tempted to add as 'extras' to their purchase.
11) Create product bundles
Think about grouping slow selling items together as one of your inventory reduction strategies if you have a few products you can't shift.
While your profit margins on each item may reduce, it can be a great way to move several products at once. This means you quickly create more space in the warehouse and have an exciting new 'bundle' to advertise.You can find out what products your customers frequently buy together to create well-converting bundles
12) Update the product listing
Updated and fresh looking images can have a huge impact on shifting excess stock. A great image can suddenly help catch a browser's eye and then convince them to buy.
Similarly, you can re-write an item's description to make it sound more enticing. Or even head into Google's Keyword Planner to select new keywords you want it to rank for.
Do you have any other inventory reduction strategies that you use? We'd love to hear about them in the comments below.