Ecommerce
Top 5 Ways to Optimize your WooCommerce Shop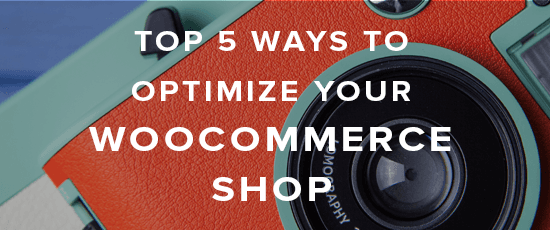 WooCommerce is one of the biggest ecommerce platforms for retailers. It's easy to set-up and use, but a lot of retailers don't bother optimizing their WooCommerce store.
You can get ahead against other ecommerce retailers by optimizing your WooCommerce store. This can help improve the user experience for your customers, increase sales, and improve your search engine rankings.
In this post we'll take you through some of the best tools you can use to make sure your WooCommerce ecommerce store is the best it can be.
1. Improve your SEO with Yoast
Yoast is an SEO plugin which can help optimize your WooCommerce shop while professionally promoting your products.
It can enhance the OpenGraph and Twitter Card, allowing you to register Product cards on Twitter, exclude unnecessary things from the sitemap to ensure that things which need to go on there will be there, and greatly improve the sharing experience for social media such as Pinterest.
This plugin will greatly help you professionally promote your products on social media, as well as improve some basic functionality in your backend.
2. Manage your Woocommerce inventory with Veeqo
With Veeqo inventory management software, you can easily connect your WooCommerce shop and sync all your products and orders into Veeqo.
This allows you to keep track and sync your stock between your WooCommerce and Amazon and eBay stores – Veeqo will sync your orders every 10 minutes. You can also bulk print invoices, packing slips, and automatically print discounted shipping labels.
Veeqo is free, no matter how many shipments you make and how big your business is. Sign-up today and start shipping.
3. Introduce your team
'Our Team' by WooThemes" is a team profile management system for WordPress. Load in your team members and display their profiles via a shortcode, widget or template tag on your website.
Assign team members to a user, allowing team members to manage their own description via the bio on the profile page as well as display a link to their author archive.
Having team pictures is a good idea as it shows the humans behind the machines and lets your customers put a face to a name.
4. Showcase your features
'Features by WooThemes' is a clean and easy-to-use features showcase management system for WordPress.
Load in your product's features, your company, or services offers, and display them via a shortcode, widget or template tag on your website. Use this tool to highlight your best assets.
5. Provide customer testimonials
Testimonials by WooThemes is a simple to use testimonials management system.
You can load in all the great things your customers are saying about your business, and display their testimonials via a shortcode, widget or template tag on your website.
Testimonials is a lean plugin that aims to keep it's purpose as clean and clear as possible.
Having testimonials is a great way of optimising your WooCommerce shop as it shows potential customers why your current ones love using your service.
6. Optimize your images
Large, high-resolution images can slow down your website. Optimize your images by compressing them and using a plugin to serve scaled images.
You should also enable caching and lazy loading.
Caching can help speed up your website by storing frequently accessed data, such as images, on the user's device, and Lazy loading is a technique that loads images and content only when they are needed, which can help speed up your website further.
7. Speed up your site
You can use various tools to help speed up your entire your site and provide a better experience for users.
Choose a high-quality and fast hosting service like Amazon Web Services (AWS). AWS also allows you to use it's CDN which can help with your site speed.
Make sure you use a well-optimised theme for your site, and keep your WooCommerce and Wordpress website plugins updated regularly.
Simplify your checkout process by removing unnecessary fields, using a progress indicator, and offering multiple payment options.
Final thoughts on optimizing your WooCommerce shop
Optimizing your WooCommerce shop is a crucial step towards creating a successful and efficient online business.
By following these tips, you can improve your website's performance, speed, and user experience, leading to increased traffic, higher conversion rates, and ultimately, more revenue.
Taking the time to optimize your WooCommerce store can help you create a powerful and successful online business.