Ecommerce Growth
Retail Marketing Calendar 2018: Key Dates & Some Killer Campaigns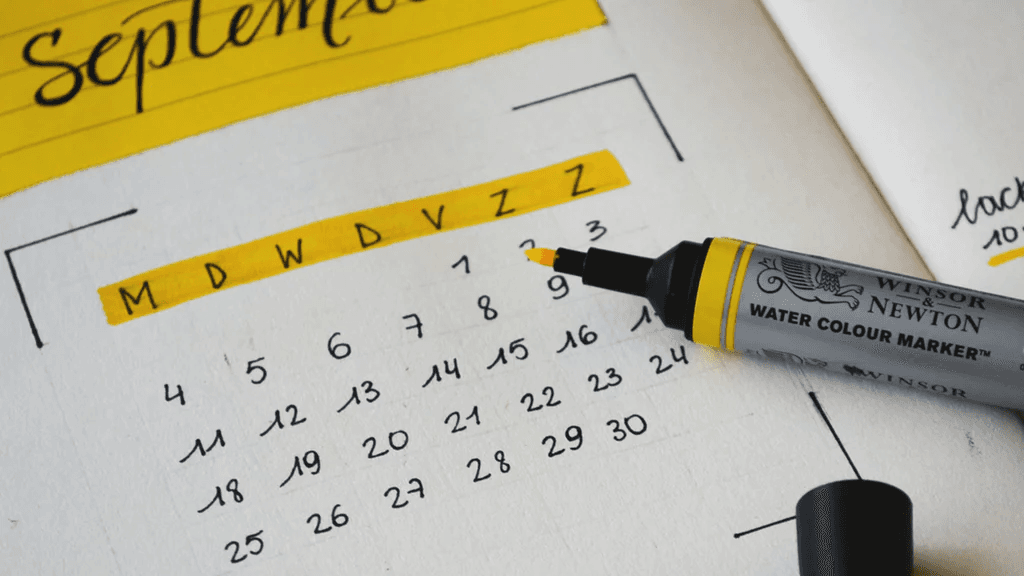 Preparation is crucial for making 2018 your best year ever as a retailer. A last minute promotion the night before a major event is a surefire way to failure. And then watching your competitors crush it with a killer strategy they outlined months ago can be soul destroying. Knowing the essential retail dates ahead of time and planning your marketing activity around them is the key to success. That's why we put together this 2018 Retail Marketing Calendar in the handy PDF below. Get clear on all the dates and then read on to take a look at some amazing 'occasions based' marketing campaigns to help spark some ideas.
Update: For the latest dates, head to our 2020 Retail Marketing Calendar.
Your Retail Marketing Calendar 2018
Click here to download a PDF version of the 2018 Retail Marketing Calendar.
Click here to add the 2018 Retail Marketing dates to your Calendar.
Now that you have all the key dates, let's take a look at some great marketing campaigns for a few of them to help get the ideas flowing.
Super Bowl Sunday - February 4th 2018
The NFL has seen a huge increase in UK popularity in recent years and the 2017 Super Bowl was estimated to have been watched in 170 countries worldwide. But you also don't need an astronomical marketing budget to get in on the action. Take a look at the fantastic, tongue-in-cheek YouTube ad from the UK-based beer brand Newcastle Brown Ale:
This was rated as one of the most successful Super Bowl ads of 2014 - despite not even technically being a Super Bowl ad. It was shared online and across social media thousands of times and something similar can be replicated at a fraction of the cost by a small business.
Valentine's Day - February 14th 2018
Valentine's Day is potentially huge for retailers - and £518 million being spent in the UK on gifts alone in 2016 backs that up. But it's not just about throwing a few hearts on your website and hoping for the best. Starting a social media buzz with something a bit different can do wonders for online sales. Vermont Teddy Bear Company did this brilliantly by creating a new gift bear based around a trending theme of the time - 50 Shades of Grey: The fact that this connected both a hot theme of the time and Valentine's Day made it a unique item and a great seller. Try thinking outside the box and creating something that's going to make your business stand out from the crowd.
St Patrick's Day - March 17th 2018
With $4.4 billion spent in the US alone on St Patrick's Day 2016, there is definitely an opportunity for retailers to drive more sales during this holiday. Putting a green tint across everything is the standard way to go. But creating St Patrick's Day infographics and shareable images that are relevant to your business or industry is a great way to increase social media exposure. Unsurprisingly, Guinness are one of the leaders when it comes to marketing campaigns for this holiday. In 2013, they attempted to set a World Record for the biggest St Patrick's Day celebration as part of their 'friendliest day of the year' campaign. Take a look at part of a highly-shared infographic they created filled with various Guinness and St Patrick's Day statistics: Think about how your brand could potentially tie to St Patrick's Day and any stats you could put into an infographic.
Mother's Day - March 11th 2018 (May 13th in US)
Mother's Day is another huge shopping day and opportunity for retailers. In fact, £510 million is estimated to be spent in the UK and planned spending in the US reaching a whopping $23.6 billion. Macy's have an amazing Mother's Day marketing strategy with customers posting their #MacysLovesMoms photo memories on Instagram, Facebook and Twitter: It's a great way for them to drive social media engagement and encourages a hashtag filled with great photos:
#Repost @thalia ・・・ We <3 Moms! Share your favorite mom memory using #MacysLovesMoms and @Macys will donate $3 to mom-approved charities, up to $400k! ? ¡Queremos tanto a nuestras mamás! ❤️ !¡Comparte tus memorias/fotos favoritas sobre tu mamá en Twitter, Instagram y Tumblr usando #MacysLovesMoms y @Macys donará $3 a diferentes organizaciones caritativas hasta un total de $400,000!!! Los "retweets" y "reposts" que incluyan el hashtag #MacysLovesMoms cuentan también. Gracias #AmoreMio ?? #ThaliaForMacys #ThaliaSodiCollection

A post shared by sodifamily (@sodifamily) on May 3, 2015 at 10:20pm PDT
Creating your own Mother's Day hashtag is pretty simple. You could try offering a discount on next purchase to anyone who shares a photo of them and their mum using your product in the hashtag. This is a great way to drive traffic to your site and to use as social proof going forward.
FIFA World Cup - 14th June to 15th July 2018
Football's biggest tournament can drive sales in electricals, alcohol, sportswear and a whole host of other retail areas. And it was expected Brits spend a total of £814 million during the last World Cup in 2014. Once again, doing something unique across social media is likely the best way to stand out as a small business. Take a look at the innovative thinking by Walkers Crisps for their 2010 'Walkers Flavour Cup' campaign:
They actually followed through with the tournament by having people vote on various flavours facing off against each other in a World Cup format. (In case you're wondering - English Roast Beef & Yorkshire Pudding was the eventual winner!) Again - thinking differently is the key and is what's going to get you noticed. Consider having a range of your most popular products facing off against each other during the World Cup. Each new sale is a 'goal' and you could report in a football style on social media.
Amazon Prime Day - July 10th 2018
Prime Day in 2017 was estimated to have generated up to $1 billion in revenue for Amazon with overall sales up 60% on the previous year. And what's more - marketplace sellers were judged to have seen an 80% spike in sales as part of this too (with one seller even seeing a monumental 1,371% increase). So it's not just a day solely for Amazon itself. Traffic isn't a problem if you have the Prime badge - 50 million unique visitors from the US alone, according to Statista, proves that. Getting your products seen over all the others vying for attention can be an issue though. Rather than straight discounting like everyone else, a great option is coming up with some awesome product bundles. Look at how Burt's Bees put together some of its bestsellers into a beautiful looking set: When it comes to Prime Day, think about what normally appears in the 'Frequently Bought Together' section on your Amazon page. Simply bundling these items together can be a great way to make it easier for potential customers.
Black Friday Weekend - November 23rd-26th 2018
There's no doubt about it that this weekend is huge for retailers. Ecommerce sales on Black Friday in 2016 broke US records with $3.34 billion spent online. And it was even estimated that the UK could go as far as spending £8 billion over the weekend in 2017. There are a variety of marketing ideas to take advantage of this period. Whatever you do end up using, being prepared as early as possible is essential. GAME were fantastic at this in 2017. They had this form on their site to collect email addresses months before the actual event: But many people use Black Friday Weekend to get their Christmas shopping done. This means they're buying for someone else and may not know exactly what to buy. Offering plenty of gift card options can be massively effective here and drive extra sales in the future too. In fact, GiftCardGranny.com estimate that 65% of gift card holders spend an extra 38% beyond the value of the card. Take a look at the great work by fashion retailer, Mango.com:
Green Monday - December 10th 2018
Green Monday takes place on the second Monday of every December and was responsible for $1.62 billion of US online sales in 2016. In fact, it's steadily grown into a major player in the Holiday Season since its conception in 2005: The expectation for Green Monday is some kind of flash discount sale. Try making it very clear on your website home page that this is taking place. Here's a great example of a banner used by Babies R Us: Of course, there are plenty more dates in the 2018 retail marketing calendar above for you to take advantage of. But hopefully these examples will help spark a few new ideas you can form into a plan for Black Friday, the Holiday Season and all other key shopping dates. Are there any other marketing campaigns based on retail dates that have inspired you? Or perhaps there's one you've done yourself that's brought in customers like crazy? Let us know in the comments below - we'd love to hear about it.