Veeqo News
Veeqo Marketplace Brings Powerful New Tools for Growing Your Ecommerce Business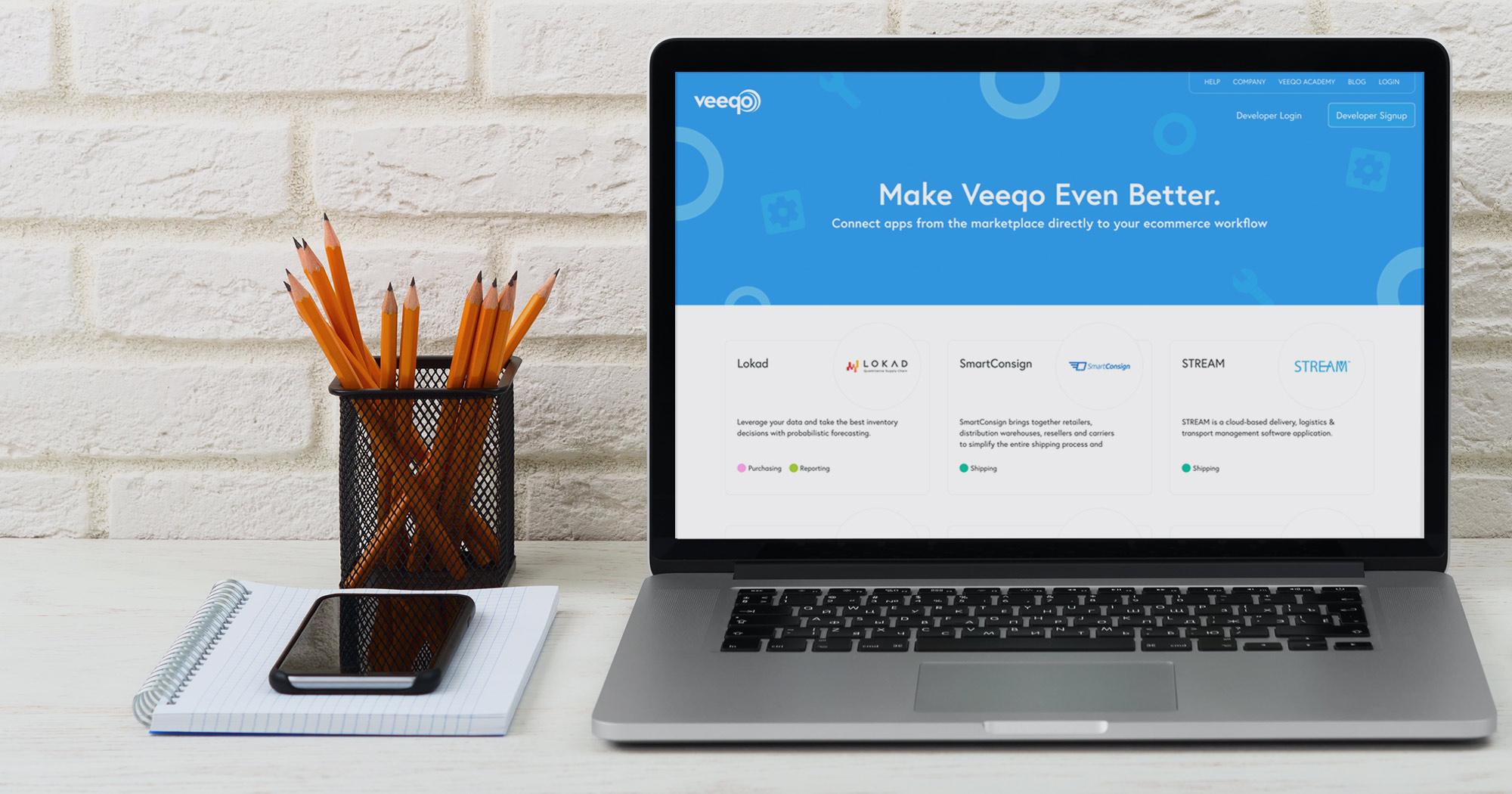 It's been a long time in the making, but I'm incredibly excited to be able to announce the launch of our brand new Veeqo Marketplace. We've always known Veeqo is a highly powerful tool to help ecommerce retailers increase sales and grow their business. Yet the launch of our Marketplace allows the best developers in the world to build individual apps and integrations that make our software even better. Our goal is to make Veeqo as complete and versatile as possible in terms of what it's able to do for ecommerce businesses. But ecommerce is a broad subject. And we know we can't be experts in everything. Launching the Veeqo Marketplace allows masters of a number of ecommerce niches to build high-level tools that easily integrate with our software. This means Veeqo just keeps getting better and better.
How it works
We've launched the Marketplace with 12 apps so far. But this number is going to grow exponentially over the coming months as more and more developers catch wind of this exciting opportunity. Anybody can browse the Marketplace to see what apps and tools are currently available. Veeqo retailers will then be able to simply click 'Go Get It!' button on any app to be taken through payment details and installation instructions. Once installed, the app's features will work seamlessly alongside Veeqo to make it even more powerful than it currently is.
Apps already available in the Veeqo Marketplace
There are a total of nine categories an app can currently fit into in the Veeqo Marketplace. This includes specialist areas like marketing, sales, customer service, accounting and even social media. One excellent example of just how powerful these tools can be is the xSellco 'Repricer' plugin. Repricer integrates directly with Veeqo to help retailers win the Amazon Buy Box. It does this by automatically repricing your Amazon items to continuously beat prices of competitors while still staying profitable. In fact, this is part of the xSellco arsenal that allows them to help retailers increase Amazon sales by 145% in 30 weeks. And now their powerful tools can integrate directly with Veeqo. Another example I love is the Lokad app, which simplifies supply chain management. I know how challenging it can be knowing when and how much stock to reorder from my time running an online retail business. So it's great to see Veeqo being able to partner with Lokad to offer an integrated solution. It's also fantastic to see a Zapier connect Veeqo up with other web apps to seamlessly fit into the workflow of running your ecommerce business.
The Veeqo Marketplace for Developers
Of course, the Veeqo Marketplace is meaningless without top-quality developers consistently producing high-level apps and tools to integrate with Veeqo. This is why we want to make doing this as simple as possible. Signing up as a Veeqo Developer is as easy as filling out a form. You'll then be able to build and sell apps to our global user base via the Marketplace. We've also built a dedicated Developer Forum that we and other developers take an active role in. This means any problems can be handled instantly and shared with the entire Veeqo Developer community to ensure our retailers get the best version of your app possible.
The Future of the Veeqo Marketplace
Launching the Veeqo Marketplace is something we're hugely proud of. But it's just the beginning. We're planning for rapid growth in the coming months as we look to expand in several key areas, including:
Marketplace payment gateway. Veeqo retailers will be able to pay for their chosen apps within the Marketplace itself, making it quicker, easier and more secure.
One-click installs. Installations will be able to be done in just one click, ensuring quick and seamless adding of apps to a Veeqo retailer's account.
More developers. This means a rapidly growing number of incredible apps and tools to continually make Veeqo even better.
These are just a few of the things we have planned for the Marketplace going forward. But I'm incredibly excited to see it take off as another way Veeqo is helping to revolutionise ecommerce businesses. If you're not yet using Veeqo, book a product demo and we'll show you exactly how it could help increase your sales and grow your ecommerce business.