Using a set of USB warehouse scales allows teams responsible for fulfilling ecommerce orders to minimise shipping errors, dispatch packages more quickly and save time and money on their overall shipping process.
By connecting a set of USB scales, the software should be able to instantly calculate the weight of every parcel being dispatched. This makes it easier for packers to correctly identify the best shipping service to use.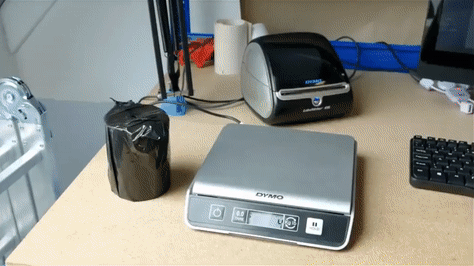 A packer will need a computer device and some sort of shipping software in order to use USB weighing scales to dispatch customer orders.
Things to Consider
Parcel size

. Most USB scales are small and designed to sit on a packing desk alongside a computer and any other packing equipment. This makes them most suitable for smaller packages that are easily handled by one person.

Floor scales

. If you need to ship larger, more bulky items then using a set of floor scales might be a more suitable option.

USB connection

. Most modern computers are fully compatible with USB devices, but you will need to check that your setup supports USB inputs and has the necessary number of slots available.

Software compatibility

. If you use shipping software as part of your order fulfillment process, you will need to use a platform like Veeqo that is fully compatible with USB scales functionality.
Once you have made the decision to use a set of USB warehouse scales for order fulfillment, there are a number of factors to consider before making a purchase.
Best Warehouse Scales
A durable and affordable set of USB weighing scales, fully compatible with Veeqo's shipping software. Buy it link (Amazon). Pros
Supports a variety of package weights (depending on the model purchased).

Powered by USB cable with no additional power source required.

Includes a "hold" feature that locks the weight display for 10 seconds when the screen is obscured by a larger item.
Cons
Not suitable for larger parcels.

Automatically switches off after 3 minutes of inactivity.
--------
The perfect size for a home business but has the durability needed for commercial use as well. The sturdy weighing platform is 8in x 8in, making it easy to carry around instead of lugging heavy packages to the scale. Includes large, backlit LCD display clearly showing readings, which comes with a long extendable cord that can be placed on a desk or mounted on the wall. Buy it link (Amazon). Pros
Include Smart Tare feature. Place an empty box or container on the scale and press the TARE button and the screen will display "ZERO".

Lock a reading on the screen to keep the last weight reading when weight is added or removed.

Displays weight in multiple weighing units, including g, kg, lb:oz and lb, and offers unit conversion functionality.
Cons
Can sometimes display inconsistent weights for the same parcel.

Less durable than other USB scales on the market, and more prone to faults after a few months.
--------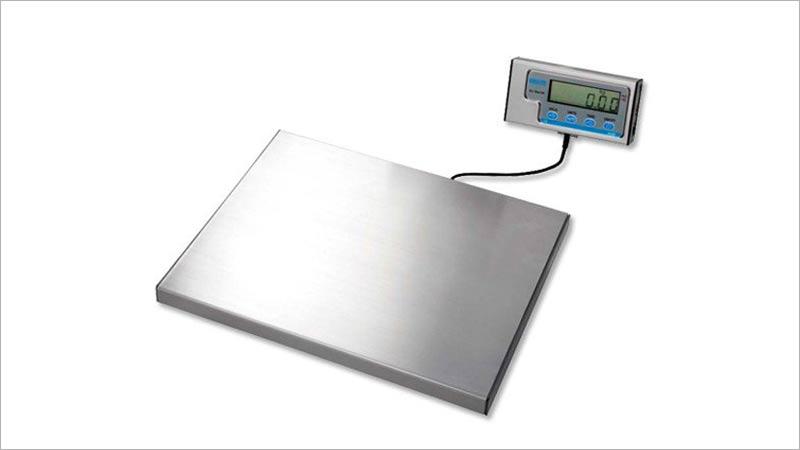 A larger, heavy-duty option for retailers that need to ship bulkier items. Buy it link (Amazon). Pros
Includes mountable LCD display that attaches to scales via a long cable.

Can weigh heavier items with a high degree of accuracy.

Lightweight and easy to move.

Supports battery power for remote weighing.
Cons
More expensive than other USB scales.

Not suitable for smaller packing desks where there is a limited amount of free space.