What is Order Fulfilment?
Order fulfillment is the process that an order goes through before it reaches the hands of your customer. This includes receiving, packing, picking, and shipping.
Ideally, you'll fulfil all your orders efficiently,  meaning you can operate with reduced running costs and get the orders to your customers quickly. But you'll also need to carefully balance this speed with accuracy so that you send the right items to the right customers.
It's impossible to overstate the importance of fulfillment for the overall customer experience. Spoiled by Amazon, customers expect to get their purchase as quickly as possible, and they love free shipping. However, they certainly notice when their delivery is delayed, especially when they've paid extra for shipping.  
If you strive to improve one part of your business, it should be your eCommerce order fulfillment.
What are the different types of order fulfillment for ecommerce?
There are three main order fulfillment strategies that most businesses use: in-house fulfillment, using a third-party logistics provider (called a 3PL) and dropshipping.
In-house order fulfillment 
With in-house order fulfillment, also known as self-fulfillment, your team takes care of the entire end-to-end fulfillment process, preparing all orders for delivery and dealing with returns and delays. Small business owners often start off with in-house order fulfillment (sometimes literally in their living rooms!) and then make the switch to larger-scale methods as they grow. You can find out more about how small businesses can benefit from Veeqo's ecommerce inventory management here.
While in-house order fulfillment allows you to keep tight control on the entire process, it takes up a lot of time and energy that you could spend on growing your business. At a certain point, you won't be able to fulfil all of your orders independently. You'll need to either build fulfillment infrastructure or outsource it entirely.
If you decide to go the in-house fulfillment route, you need to secure warehouse space, recruit staff, train them on your processes, and purchase the correct software and equipment. The benefits of remaining in-house fulfillment means you can make sure customers continue to get the high level of service they have grown accustomed to. As long as you continue to tweak and improve your processes you can maintain low running costs which can be less than a 3PL alternative.
It also gives you the ability to adapt and make changes quickly. For example, adding discount or promotional codes to packing slips to encourage repeat purchases or including return shipping labels.
Third-party fulfillment (3PL)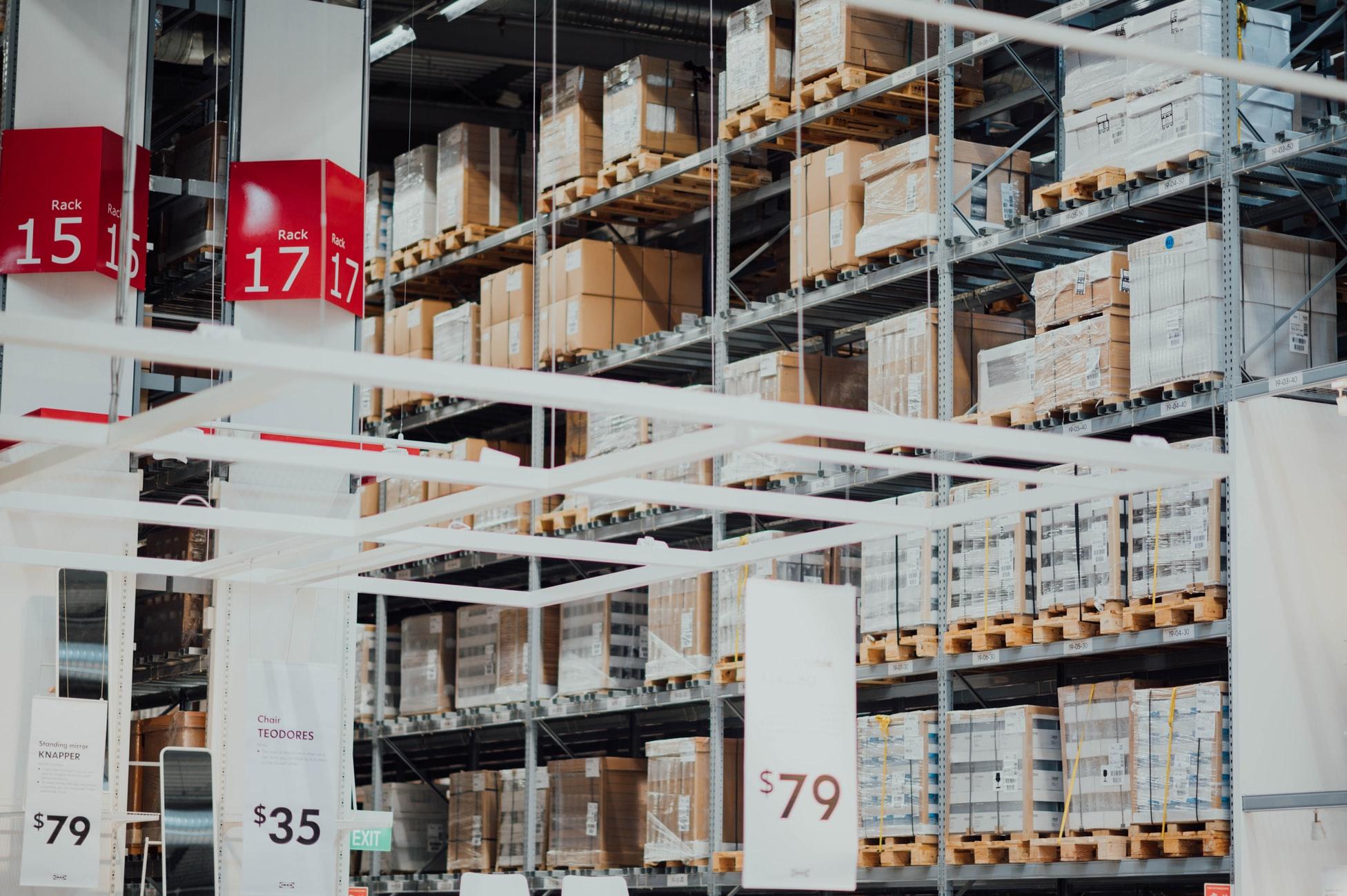 When you start spending a little too much time packing boxes and printing labels, you've run out of space to store your shipments, and you need more time to focus on your business; it might be time to move to 3PL. 3PL companies take care of your entire fulfillment process, including receiving your inventory direct from the manufacturer and handling your returned items.
3PLs tend to work with many businesses, giving them the bulk ordering power to negotiate big discounts from carriers. They also have considerable expertise with shipping and can handle all kinds of issues that might arise. You no longer need any warehouse space for your products, you don't have to fiddle with WMS software, nor do you need a fulfillment workforce.
Of course, working with 3PLs can have a downside, as they can compromise your quality if you don't use a reputable firm. If the company goes through a rough patch, they can pummel your customer satisfaction scores, and it can be hard to recover those customers.
Additionally, 3PL costs can have a negative impact on your margins. 3PL's don't have the deep knowledge of the products like you do and when they inspect returns or check for defects before dispatch, chances are they are going to make more mistakes.
Hybrid fulfillment
Hybrid fulfillment is where a company uses a variety of different fulfillment types. For example, some products may be fulfilled in-house while others are fulfiled by a 3pl or are drop shipped. This is a great way to expand into new markets. For example, your main warehouse could be somewhere on the East Coast but to make sure you can deliver quickly across the country you might use a 3PL to dispatch items from the West Coast.
Dropshipping 
With dropshipping, you never actually handle the products you sell in your eCommerce shop. Instead, you promote and sell the items, which they are produced, stored, and shipped by the manufacturer. This a very hands-off approach that only works if you do not hand-make your items.
When a customer makes an order, it automatically goes to the manufacturer, who then ships the item directly to them. As a result, you can focus solely on your business, growing your reach and working on marketing. The delivery process is usually much quicker for the customer, which leads to an improved experience.
However, dropshipping prevents you from customising your products, and you can't really make special requests for your customers. You also lose the 'hands on' quality control – the quality can drop quickly in a short period of time, impacting your reputation. It's generally harder to establish a unique brand, since others are making your products.
Why is the order fulfillment process important to ecommerce?
Order fulfillment is one of the most important aspects of any sale. You've spent time and valuable resources to find the right clients and convert them, and the hard work is over – that is, if you nail the fulfillment stage. If the order arrives late, damaged, or it's incorrect, all of your hard work has gone out the window. Customers, particularly first-time customers, are not particularly forgiving when it comes to late orders.
Of course, order fulfillment impacts many other areas of your business, including inventory management and control. When demand surges, you need to order more goods and have them on hand to ensure your fulfillment process goes smoothly. You might also need to hire more staff and rent a larger warehouse to store your merchandise. If your fulfillment strategy starts to fail, all of these other dominoes fall as well.
With the right order fulfillment process you can:
Lower your shipping costs

Have the right amount of products at all times

Prevent overselling and underselling

Reduce overall operational costs

Reach new customers, even internationally

Give better customer service and get better reviews

Spend more time on actually growing your business
Customer expectations of order fulfillment
Simply put, customers expect that their preferred items will always be in stock and that they will arrive exactly when you promise they will arrive. While they may be willing to join a waitlist for an item to become available again, there's an excellent chance they'll simply head to your competitor in the meantime. Of course, their circumstances might change, or they could change their mind entirely and decide the purchase isn't worth their time and money.
As a result of Amazon, customers increasingly also expect fast and free delivery. Of course, you might not be able to include shipping in the purchase price. If not, you need to do everything possible to ensure you meet your promised shipping times. If a customer pays for shipping, they expect it to be reliable and arrive smoothly and without damages. That's why it pays to work with reputable shipping companies, even if they charge a little bit more.
What are the six elements of the ecommerce order fulfillment process?
1. Receiving inventory 
Start by receiving your inventory from the supplier. Then, check every shipment to ensure the items are all there and report any errors immediately.
2. Warehousing & inventory management 
Now that you have the inventory in your possession, it's time to index and store them correctly in your warehouse. Use a dedicated inventory management system to give you real-time data about stock availability, warehouse location, and order fulfillment speed. With a solution like Veeqo you can sync your single inventory across multiple sales channels to make sure you never oversell.
3. Picking and Processing 
Picking and processing comes next. If you do your own picking and processing, you need to implement robust and organised systems to prevent errors. Veeqo offers a paperless picking solution that can help you pick your products in the most efficient way. To prevent errors you can scan the barcodes of the products using the Veeqo Scanner or the camera of an Android or iOS device to make sure the right item is picked.
4.Packing 
After picking the items from storage, it's time to package them for shipping. Don't take this step lightly – your packaging is your first impression on a customer. Ensure everything is packed securely to prevent damage. This is where a lot of retailers and 3PLs tend to make mistakes as without the correct process in place the picked items can get mixed up and sent to the wrong customer.
Depending on your target demographic, you may also want to invest in branded packaging and use additional care when wrapping and packing.
5. Shipping 
Now it's time to hand over your precious cargo to the shipping company and put your trust in their services. Therefore, it's essential to always work with a reliable and reputable shipping company.
6. Returns management and after-sales care 
Once your customer has their order, you might think that the hard work is over, but it might just be beginning. If a customer needs to exchange or return an item, or they have a quality issue, they need quick and effective customer service. If you fall down here, you'll likely lose your customer, and you risk negative feedback.  
International order fulfillment
Your international customers deserve as much thought and attention as your local clientele. International order fulfillment demands special consideration, as you may have to use different carriers and add extra shipping. Working with an international order fulfillment specialist can help iron out the kinks of overseas orders.
It's crucial that you keep your international customers in the loop and manage their expectations. It's here that under-promising and over-delivering are especially important – give them an accurate and reasonable estimate of the delivery time.
What makes order fulfillment difficult?
Order fulfillment is the final stage before your customer receives their order, yet it's arguably the most crucial stage of all. Finessing the fine balance between demand, logistics planning, inventory management, and customer service takes practice.
Here are some of the biggest challenges when it comes to order fulfillment:
Inventory control 
If you regularly run out of stock, you're going to lose orders and customers, who will likely just go to your competitor. However, if you order too much, you'll be left with deadstock that you need to heavily discount to get rid of, putting you at a loss. The most successful companies strike a balance and maintain proper inventory levels. You can read more about the importance of inventory control in this guide.
Demand planning 
It's crucial that you understand the demand for your products. Knowing your customer needs can help, as can assessing the calendar for upcoming busy seasons and holidays. Remember, overstocking can be just as expensive as understocking. You can help shape demand by running promotions and sales.
Learn more about Veeqo's demand forecasting feature.
Logistics planning 
Without accurate and affordable shipping, every previous step goes out the window. Choose a reliable shipping company that will get your products to your customers on time and in good condition. Late, damaged, and expensive shipping can all badly damage your reputation.
Supply chain management
No matter how well you plan your fulfilment strategies, unexpected surges in demand can occur. Working with reliable suppliers can help you quickly fulfil unexpected orders.
The keys to successful eCommerce order management        
Now that you understand the importance of eCommerce order management, how can you implement it in your own business? Keep the following points in mind:
Make use of integrated software solutions
eCommerce order management often requires several different platforms. That's why integration is so important –being able to see every aspect of your eCommerce process at a glance can save you time and keep you organised and efficient. Having a well-integrated tech stack can help power your business forward. That's why Veeqo comes with a range of integrations and an open API.
Have access to accurate data
Without robust inventory control and management, you cannot process orders accurately. You can quickly gain a poor reputation and lose customers if you are regularly undersold, and being oversold can cost you valuable profit. At the center of this is being able to record and utilise data. You can learn more about how Veeqo's reporting and forecasting functions here.
Use automation where possible 
Automation is important in any aspect of your business, as it frees you up to take care of less mundane tasks, reduces human error, and saves costs. Veeqo comes with a powerful, yet easy-to-use automation tool to optimise your order fulfillment process. Freeing you up for more important tasks such as product development, marketing, and sales. 
Prioritise demand planning 
Use automated tools to prevent over or underselling inventory, both of which can cost you money, decrease sales, and decrease the customer experience.
Decide whether in-house or outsourced fulfillment is best 
If you just have a few orders per week or your goods are extremely valuable, you might consider in-house fulfillment. However, if your orders are increasing and getting out of hand, storing, picking, packing, and shipping each package will soon become a burden.
Give your customers regular delivery status updates 
No one likes to be left hanging when it comes to the status of their order. People like to track their delivery from the moment it leaves your warehouse to the moment it lands at their door. Make sure you use a trusted shipping provider that offers tracking.
Shipping and order fulfillment
A big part of your ecommerce fulfillment process will be how you manage the shipping process. 
What shipping options will you offer? How will you make it profitable?
Some companies prefer to keep it simple and offer one shipping option at one fixed price. However, we know that customers want a choice of different shipping options to suit their needs, including an option for express delivery.
That said, shipping always costs money, and someone has to pay for it. Will you attempt to pass the costs onto your customer in your pricing, or charge them specific fees for different delivery speeds? Remember – up to one-third of all customers will abandon their cart if they encounter high shipping costs. In a March 2021 survey from Scalefast in the US, 43% state they would choose Amazon over a small business just so they could get cheaper or free shipping.
No matter which shipper you choose – Hermes, Fedex, USPS, or a local courier, they'll charge you for shipping. How will you recoup these costs? You need to find an option that makes your customers happy, doesn't scare them away, and doesn't eat too much into your profit margins.
There's no denying that shipping costs can get expensive. That's why it pays to take some time to contact your local shipping companies and speak to a small business accounts manager. Tell them about your needs and negotiate the best rates – while you won't have much flexibility on prices at the beginning, over time, you may be able to access even better rates and/or a membership scheme.
Factors that affect shipping costs
You have control over some of the factors that affect shipping costs. Therefore, anything you can do to affect these factors can help to minimise your expenditure.
Weight and size
The heavier the package, the more it will cost to ship. Large and strangely shaped packages, even if lighter in weight, will also incur extra charges.
Packaging materials
If you are shipping fragile or perishable items, you'll need special packaging materials and shipping methods, increasing your costs.
Labour costs
Shipping your products doesn't just use packing materials and incur shipping charges, it also takes labour. Someone has to create labels, pick and pack, and manage the entire process. To cut down on labour costs, many companies turn to fulfillment companies instead.  
Common shipping options
Here are some of the most common shipping options in the UK.
Flat Rates
Flat rate shipping is one of the most common shipping options you'll encounter in the UK. Simply put, you just charge the same amount for shipping regardless of the order size, value, or weight. However, flat rates have a few shortcomings – they really work best for businesses that sell products of a similar size and weight. If not, you risk overcharging some customers (and losing their trust) and undercharging others (and losing money).  
However, if you get the formula just right, you make things extremely simple for your customers. You can also make the flat rate a part of your branding and USP – "shipping is always just £5."
Free Shipping
Customers love free shipping. They're even more likely to buy from you when they don't have to tack on an additional shipping cost. That said, not every business can offer free shipping with every order. If you sell inexpensive products with extremely low margins, you could lose money on each sale. Some retailers overcome this by raising their prices to cover the entire cost or by raising their prices enough to cover part of the shipping and charging a small shipping fee on top.
Combined Shipping Options
For some businesses, a 'mix and match' strategy is the best approach. This is common – you've likely seen companies that offer free shipping for orders over £50 and charge a flat rate for orders up to £50. This can be a smart move if your average order is £35, as people are often willing to spend a little bit more to meet a free shipping threshold.
Live rates
Live rates, sometimes referred to as real-time shipping calculations, aren't used often in the retail sphere, but are common in the wholesale world and B2B sales. Live rates allow you to offer specific rates for your customer's order's exact size, weight, and distance, with added fees for refrigeration and expedited delivery.
Depending on the plug-in you use on your website, live rates sync in up in real-time. So, if your shipping service increases its prices, the live rate will also increase on your site. While customers don't love paying shipping costs, they often appreciate the honesty, transparency, and customizability of live rates.  
If you are looking to make your shipping and fulfillment market competitive, why not consider booking a demo or signing up for a free trial.
Ecommerce order fulfillment FAQs
What are 3PL fulfillment centers?
3PL stands for third-party logistics, which refers to the process of outsourcing your eCommerce logistics to a third party. 3PL companies take care of warehousing, inventory management, fulfillment, giving you the tools and infrastructure of a much larger company.
Fulfillment centers offer a complete fulfillment solution where you can store your merchandise. In addition to offering extra storage, they take care of the logistics, inventory management, ordering picking and processing, and packaging. They then take care of all of the delivery options and shipping.
Think of the fulfillment center as a part of your supply chain, helping you control your inventory and freeing up more of your time for what you do best. Most fulfillment centers use an innovative pick and pack technology, and they'll package your products exactly the way you wish.
What is the order fulfillment rate?
The order fulfillment rate is the total number of orders processed divided by the total number of orders. It is used as an efficiency measurement.
What does it mean if an order is in fulfillment?
This simply means it is somewhere in the order fulfillment process.
Do you have any more guides I could read?
Yes! You can read any of the below: