Ecommerce Growth
7 Reasons Your Customers Are Abandoning Their Shopping Cart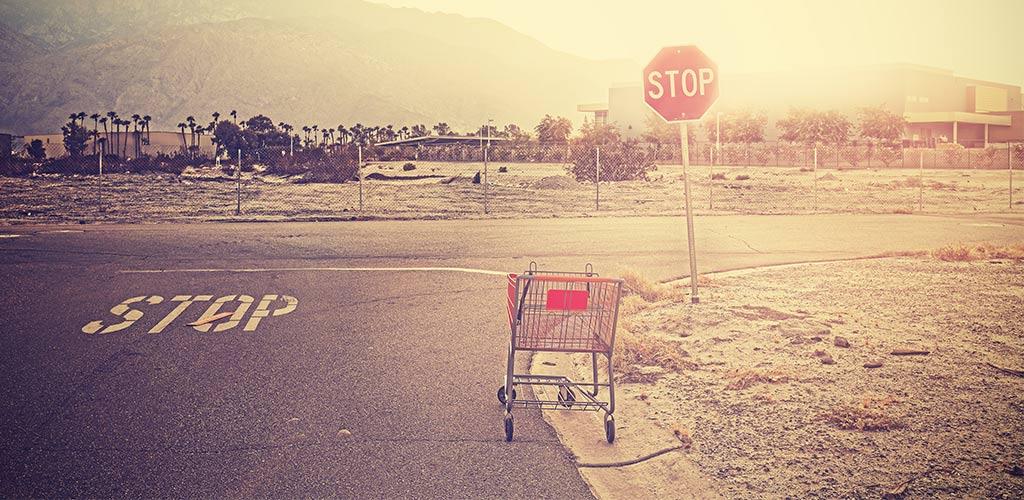 For any ecommerce brand, abandoned shopping carts are a substantial problem. Recent research has shown a global abandonment rate of 74.3%, which makes it incredibly likely that any ecommerce merchant reading this will know the frustration of losing customers at the final moment. After investing time, effort, and resources into driving traffic to your website, seeing potential buyers walk away from your brand at the purchase stage may leave you angry (and probably feeling a little bit cheated). You'll wonder what chased prospects away: Is it your prices? Is it your presentation? Is it this, that, or a dozen other things? You can easily drive yourself to exhaustion trying to make sense of abandoned shopping carts. But to save you precious time, we'll look at the reasons your prospects are leaving you without making a purchase below. The checkout stage should be incredibly quick and easy. Expecting buyers to fill in a series of forms before actually getting to pay for the goods in their carts is a major mistake – unless you're the only game in town for a specific product (which is incredibly unlikely in the age of the internet), there is always another website they can try instead. As consumers, we want our purchase process to be as streamlined as possible. Consider stores like Amazon and ComiXology (which is owned by Amazon): both of these allow you to buy products with just one click. This is fast, convenient, and saves considerable time – so long as you're signed in, you can purchase as much as you want without having to leave the storefront itself to visit a checkout page. Of course, this can lead to simple mistakes, especially with digital products, and securing refunds can be a little more complicated. To avoid frustration and complications, you should have a clear refund policy in place, allowing customers notifying you of mistaken purchases within a certain timeframe to receive a refund (such as 15 minutes). Trying to tempt customers with additional offers or products through pop-ups will only put more obstacles between you and their money. Keep the checkout stage as fast and user-friendly as possible. One key reason behind customers' decision to walk away from your website without making a purchase is shipping costs. According to PCA Predict, 56% of shoppers have admitted to leaving their carts due to unexpected shipping charges.
Put yourself in their shoes. If you find a product you like, go through the rigmarole of registering with their site, and go to the checkout page only to find high shipping / handling costs you were unaware of, wouldn't you feel betrayed?
It's vital to make sure customers know exactly how much shipping will cost straight away, on the product page itself. eBay, for example, avoids any hidden costs by doing this. Even if the shipping costs are too high and inspire a customer to search for a cheaper alternative, at least you're not giving them any reason to feel untrustworthy. Prospects will remember a bad taste in their mouth for longer than you may expect. You should also avoid adding 'processing' fees, which can be incredibly annoying. Be sure to offer free shipping for customers spending a certain figure, or on first orders. If you need to, add a little extra to the product price itself – free shipping is a great incentive. Every ecommerce site has to offer a strong returns policy. Even with a product's dimensions and features stated explicitly in its description, certain customers may still be surprised or disappointed when it arrives. Or they may simply change their mind. While customers should be sure they really want to buy a product before paying, your business should offer a fair 'cooling off' period or 'no questions asked' return policy. Though you may lose out on that money, you will cast your business in a positive light – refusing to refund customers is likely to leave them unsatisfied and unwilling to return. Giving that money back may well encourage customers to make other purchases in the future, and inspire them to recommend you to friends / colleagues / relatives. Obviously, you need to set limits and deny refunds after a certain period of time, to avoid people using products and sending them back in an unsaleable condition. But make sure customers see that you're a fair, friendly business understanding how important a satisfied customer is to your future. Buyers are more tech-savvy than ever today. Every ecommerce site has to have an HTTPS URL, to reassure customers that their personal and financial details are kept as private as possible. Customers may well leave your site, and even tell others to stay away, if they don't deem you trustworthy. Be sure to:
Use a secure checkout provider, and
display SSL certificate symbols prominently to reinforce their trust
Provide easy access to support, to help allay any fears they may have about making mistakes during the checkout phase.
»Live chat, for example, is very popular today, usually displayed with a vibrant 'chat now' (or similar) button towards the bottom of the page. By offering this, you enable buyers to discuss their concerns with a support agent in a matter of moments.
Research by PCA Predict shows that 30% of shoppers will abandon their shopping cart if a website insists they register with them before making a purchase. While many customers will create an account, this statistic shows just how dangerous this forced registration can be. Consider offering a guest checkout, which enables unregistered customers to simply make a purchase without having to sign up. While this means they will have to enter their full payment and address details again in any subsequent purchases, you aren't making them feel coerced into something they're uncomfortable with. Offer buyers the chance to create an account after they have completed their transaction. If they say no, so be it. But as they have made a purchase with you already, they may feel satisfied enough to sign up. It's easy to get distracted online. Even browsing a website offering products you love, you may leave to read an email or to check something elsewhere, only to completely forget about those items in your cart. One powerful technique to get around this is to send emails to customers who abandoned their carts reminding them about the products left in their baskets. You could offer a discount or free shipping to add incentive to their return. Provide details of the items (don't expect them to remember without a reminder), and show images, with a link back to their cart. You should aim to send these emails in the first hour of their leaving you, as they may still be online and willing to purchase. You might also want to add pop-ups to your site. They might remind potential buyers that they have items in their cart when it seems they're about to leave, or give them the chance to save the cart for a later purchase. Alternatively, you could ask if they want to add said items to their wish list. If they have genuinely forgotten about the products in their cart as they're about to leave, this reminder may well prompt them to make the purchase. Last but by no means least: payment methods.
Simply failing to offer customers their preferred payment option is enough to chase some of them away.
In one survey, in fact, a surprisingly-high 24% of people admitted to abandoning their shopping cart to search for an alternative website providing more varied payment methods. While you can't be expected to accept every single option, you need to accommodate the most popular methods available: the more you offer, the wider your scope of prospective buyers. If you don't accept the likes of PayPal, Skrill, Neteller, or MasterCard, make an effort to rectify this. To take this further, rarer options – American Express, paysafecards – may also help you to win a purchase over a competitor.
To sum up...
As you can see, there are plenty of reasons behind those abandoned shopping carts you see again and again. However, by taking the above steps, you can rectify this problem and minimise your abandonment rate. Every ecommerce business should evaluate their performance on a regular basis, to ensure you're doing all you can to convert visitors and secure purchases. Remember: even if you have to loosen up your refund policy, work hard to secure some new payment methods, or even set up an entirely new retargeting campaign to bring visitors back to your site, it's worth doing. In short: give visitors no reason to walk away with a sour taste in their mouth.
Have you tried any of the above techniques, and if so, what results have you seen?