Ecommerce Growth
An Ecommerce Retailer's Guide to Marketing on Instagram
Written by Duncan La Barre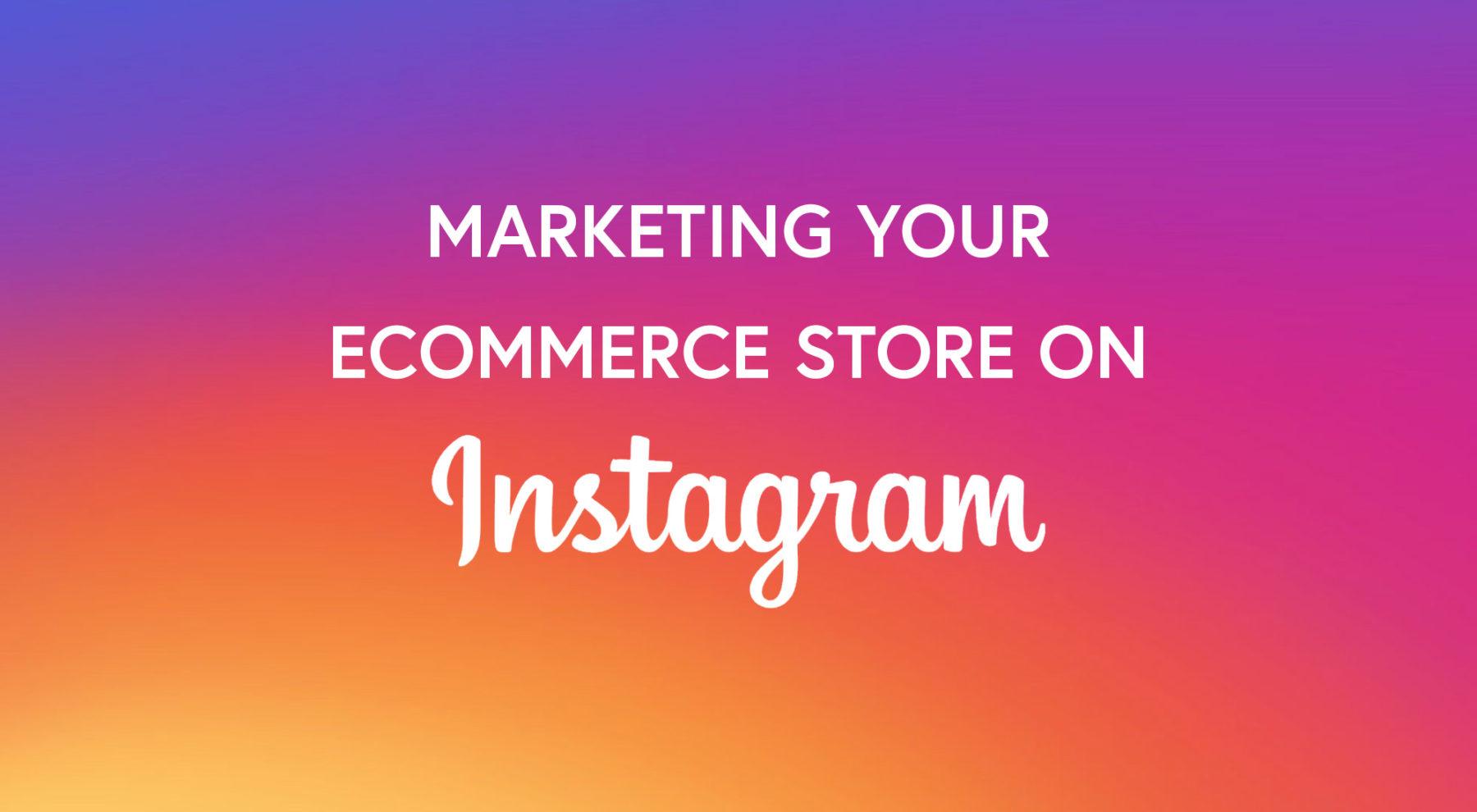 In the world of ecommerce, competition is fierce. In even the most niche area of retail, you have to stand out amongst any number of rivals, some of whom may well have a well-established reputation and loyal customer-base. Engaging with your prospective and existing customers alike is absolutely essential – and this is easier than ever today, thanks to the convenience, simplicity, and global reach of the biggest social media networks. Most of us instantly think of Facebook and Twitter as the most effective marketing options in the social field, but what about Instagram? This image-centric channel has more than 500m users around the world, and over half of these people follow brands; 70% of the most popular hashtags used on Instagram are branded, too. Businesses on Instagram also enjoy engagement rates 10 times beyond the engagement rates of those on Facebook, 54 times those on Pinterest, and a staggering 84 times those using Twitter. For any business looking to explore benefits of marketing on Instagram, there's certainly plenty of potential, but unless you have an in-house social-media guru to handle it for you, you'll likely find getting set-up a tad daunting. To help you, we've put together an ecommerce retailers' guide to marketing on Instagram, so read on to put your mind at ease …
1. Be Creative with Your Content
First and foremost, you need to make sure your content is the best it can be and aligns with your overall marketing plan. Snapping pictures of products or your office on your phone, with no artistic angle or creativity, is unlikely to earn you much attention. Anyone can take a picture and use a filter to bring out more colour – how impressed would you be if a brand you wish to emulate did the same? Not very? Exactly. Be creative. Be innovative. Think about your brand's values and the lifestyle goals of your customers. Your images don't have to be snaps of your latest products, nor do they have to refer to your brand every time. Instead, aim to create a specific image or personality that captures your brand's essence. Think about your target demographic, the lifestyles they have (and want), and the applications your products are used for. For example, if your business produces sportswear, think about what most people associate with sports – achievement, determination, success, pushing beyond your self-imposed limits. There is almost no end of ideas you could draw from this. Take a similar approach with your company, see how many core concepts you can come up, and build Instagram posts around these. You should consider hiring a professional photographer to take batches of pictures around your most important themes, and distribute these on Instagram over weeks and months. The more eye-catching, professional, and inspiring your posts, the greater your chances of engaging existing & new customers alike. Don't be afraid to intersperse more 'thematic' shots with product images, though: make sure your followers know what's available without selling to them constantly.
2. Focus on Engagement at All Times
Once upon a time, Instagram used to display posts in chronological order, which seemed like the easiest set-up for everyone. However, this all changed: now, Instagram prioritises those posts with the most engagement instead. To make sure your posts display on more feeds than your competitors', you have to draw as many comments and likes as you possibly can (which is easier said than done). A powerful way to maximise engagement is to communicate with your followers. Add captions to images inviting feedback or ask questions – but be sue to respond to any responses you receive. One terrible social mistake any business can make is ignoring followers' feedback, comments, or questions. Even if you're only saying 'thank you' to a commenter's praise, try to respond to as many responses as you can; use emojis too, for a more informal method of communication. (However, only do so when appropriate – using them at the wrong time can make you appear insensitive!) The more you engage with your followers, the more loyalty you stand to generate.
3. Embrace Hashtags
Hashtags can prove essential in helping your Instagram posts find followers, as users tend to search for content tagged with certain hashtags related to a specific theme, trend, or keyword. You're free to add as many as 30 hashtags in each post, and studies show that posts with 11 hashtags or more receive the most interactions. However, as Instagram posts with between 8 and 12 hashtags attracted the most engagement, you should feel free to vary the number slightly (if you struggle to find an identical amount for each post). How long should each hashtag be? Between 21 and 24 characters seem to be the magic numbers. By using a hashtag relevant to the audience, lifestyles, or interests you're targeting, you can increase your post's visibility. Take a look at the trending hashtags you feel could be useful to your business or your followers' search habits, and integrate them into your posts. Don't be afraid to come up with your own, either, especially as you gain more and more traction. If you can create a hashtag that trends, your brand could enjoy unprecedented visibility, driving more and more traffic to your site.
4. Host Competitions to Boost Shares
Across all social channels, competitions are a terrific way to boost engagement and increase your number of followers. With Instagram though, you can take advantage of the visual-heavy platform to really get followers involved. One popular technique is to ask people to share a snap of themselves with a specific product you sell (with a designated hashtag to make following all entries simpler). Alternatively, you might invite followers to like and comment on your posts; you could ask them to tag friends who might enjoy it, to spread your content further and wider. Make the prize special enough to really motivate people – giving away a valuable item for free can drive more traffic to your site, and ultimately bring in new customers. Ben & Jerry's created one of the most successful Instagram contests in 2013, with their #CaptureEuphoria campaign. To take part, followers were asked to send an image that best represented the joy of eating a Ben & Jerry's ice cream. The winning snaps appeared in bespoke ads with the Instagrammers responsible receiving acknowledgement; this led to an impressive 22% increase in the number of their followers. Also in 2013, Heineken hosted an Instagram contest (alongside Wieden+Kennedy), with nine pairs of tickets to the U.S. Open Men's Final up for grabs. They created an innovative scavenger hunt, presenting followers with visual clues leading them to tickets' locations. Any contestants cracking the code would have to comment on a specific picture using a bespoke hashtag (#SHHH) to be in with a chance. Heineken saw a 20% increase in the number of followers as a result of this campaign. Both of these contests were fun, offered valuable prizes, and encouraged followers to get involved in a simple activity – there was no great effort required.
5. Track Your Journey's Progress
Measure your engagement to track your progress, and gain valuable insights into which posts have been most successful (and which haven't). One of the most helpful – and most obvious! – ways to do this is comparing the number of likes your posts have received in a set period (say one day, three days, one week etc.). Another technique is to weigh up the comments made on your posts: while anyone with even the most passing interest in your brand or a product can like your post with a tap of their screen, making a comment takes more time and effort. Posts which have received the highest number of comments are doing something right, so think about what could be encouraging this feedback. Is it inspirational? Is it sweet? Does it show a positive way in which your products can improve the user's lifestyle or meet their everyday needs? As you learn from your most successful posts, you should also study those which attracted minimal likes and comments. What went wrong? Was it something about the image, about the tone of voice, or something else? Consistently measuring your most- and least-successful posts will help you to refine your Instagram engagement, so always be willing to learn and take a flexible approach.
6. Invest in Dynamic Advertising with Sponsored Posts
Instagram's sponsored posts come in a variety of formats, with single images, video, and carousel options on offer, while call-to-action buttons make it easy for followers to visit your website. Research shows that Instagram users are two and a half times more likely to click on ads than those on other social platforms, and companies have had well-known success using sponsored ads. One achieved an 85% increase in the number of their apps which were installed, while another enjoyed a 10% boost in their order values. Explore the options available, and check out your competitors' sponsored posts. What can they teach you about attractive attention and boosting engagement?
In Conclusion
As you can see, Instagram has immense potential for any business looking to attract fresh customers, build your online presence, and boost conversions. While it can be daunting on your first try, take the time to study your competitors' and leading brands' activities, and work on cultivating a unique style / voice. Have you considered marketing on Instagram, and if so, which techniques appeal to you most? Let us know your thoughts in the comments below! ?