Ecommerce Growth
Ecommerce Retargeting 101: How to Drive Sales with Paid Ads
Written by Whitney Blankenship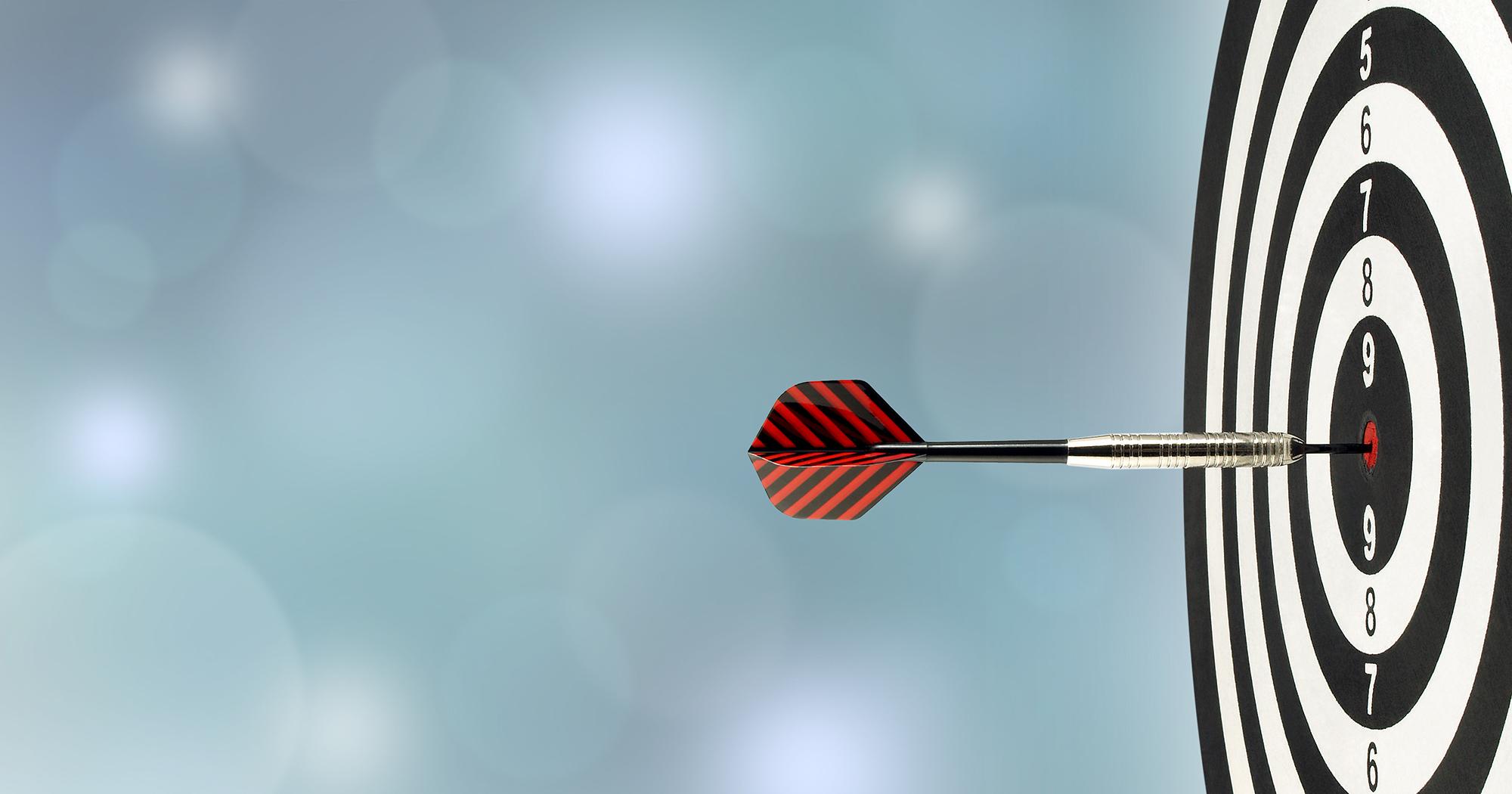 Expecting people to buy from you at the first time of asking is a surefire route to disappointment. It takes multiple touchpoints to generate sales:
But the one thing they all agree on? You typically need way more than just a solitary engagement before a browser becomes a fully-fledged customer. This is why ecommerce retargeting is so powerful. Allowing you to follow leads around the internet in order to get to that magic touchpoint number in the quickest way possible. So in this post, we dive deep into how to use ecommerce retargeting like a pro.
SEE ALSO: How to Design the Perfect Ecommerce Banner Ad to Generate Sales
What is ecommerce retargeting?
Ecommerce retargeting is the process of using ads on external sites to reach visitors or customers after they've left your online store. There are two ways you can usually use retargeting ads:
Connecting with customers. These people have already bought and you might want to upsell them on more products. You should already have their data and can simply add their email address to your retargeting ad network to show them specific ads.
Connecting with browsers/visitors. These people haven't bought from you (yet) and so you'll retarget them based on browser cookies to promote products they've shown an interest in.
The latter is why you'll see a notice similar to this appear when first entering many sites:
How retargeting ads work
There are a few different platforms you can use for retargeting ads. But the two most popular are:
These two have huge reach with their own platforms. In fact, more than 2 billion people log into Facebook each month, and Google holds over 90% of global search engine market share. But they also both have extensive display networks you can advertise on. Meaning you can supply banner ads with which to retarget people on websites all over the internet. So the (extremely simplified) process usually looks a little something like this:
Install a tracking pixel or code on your website.
Go into your Facebook or Google ad account.
Create an audience based on people who've viewed certain pages, or upload a list of customer/subscriber emails if you have these.
Supply the creative (the actual images and text for the ads you want to show).
Set your spending budgets.
Press go!
The ad will then get pushed out to your audience(s) either on Google/Facebook's own platforms or their display networks (depending on what you choose). See more specific info on Google Ads and Facebook Ads if you've not used them before.
How to use retargeting in ecommerce
Before doing anything else, it's crucial to think about who your customer is and where they are in the buyer's journey. Your ads will have completely different goals depending on where your customer is in that journey. So make sure to align the audiences you create with the most appropriate ad creative at each step. With this in mind, there are a tonne of ways you can use retargeting in ecommerce. Here are a few of the most popular examples:
1) Recovering abandoned carts
Everyone in ecommerce is familiar with the dreaded abandoned cart: when a customer adds products to their cart but doesn't complete the purchase. While email marketing is the often touted best answer to cart abandonment (you should absolutely be using an automated email series to follow up), ecommerce retargeting can be a dark horse solution too. Because despite the effectiveness of email marketing to combat cart abandonment, it's not a 100% guarantee. And layering a retargeting ad or two on top can be mighty powerful. Take a look at the ecommerce retargeting strategy from travel bag retailer Nomatic. Add something to your cart on their site, and you'll get a Facebook News Feed ad: A Facebook sidebar ad:
Google Display Network ads on third-party websites: And even an Instagram sponsored post too:
Your customer already fell in love with the product enough to add it to their cart. Imagine how they'll feel after a week of seeing that same product every time they go to Facebook or Google like this. Note: This can also work for browse abandonment. Where someone looks at a product page, but doesn't go as far as adding it to their cart. You can even show different products from the same category. If one product didn't convince them, maybe another will steal their heart.
2) Cross selling & product recommendations
One of the best times to reach out to your customer is right after they've just purchased from you. This is when they're arguably at the height of trust and confidence in your store (especially if they're a long-time customer). And it's a perfect time to trigger some ecommerce retargeting ads with further product recommendations. Imagine someone purchases a winter coat from your store. You can follow up with retargeting ads pushing scarves, hats and gloves that would go well with the coat they've bought. If nothing else, keeping your product in front of your customer's eyes is a great way to stay in their minds.
3) Bolster the relationship with your best customers
Got a new product you're sure your customer will adore? Running your annual to-die-for sale? It's time to run a retargeting ad or four. Granted, many turn to other channels for these kinds of communication. It would be silly not to promote them via email, social media and any other channel your customers frequent. But using ecommerce retargeting ads to follow up those promotions is a way to communicate with your customers when they're not directly engaging your site, accounts or emails. Here's a classic example from plus-size fashion retailer Torrid: After all: When was the last time you actually went directly to your favourite online shop without getting some kind of call to go there? Unless you're looking for something specific, you probably haven't in some time. These kinds of ads are great for building a real relationship with your customers too. If you add your best customers to a VIP segment (more on this later), you can use retargeting ads to:
Remind them to use their points; or
give them a special VIP discount.
This helps them feel special and appreciated as customers. And unlike regular social posts, you can target these to only go to the best of the best customers.
Ecommerce retargeting best practices
When building and launching your retargeting ads, there are a few best practices to follow - regardless of the platform you use.
1) Make your message relevant
As a consumer, we get a lot of noise. It comes from all directions, and rarely makes sense. And you know what sets a great retargeting ad apart from all that noise? When the message is relevant. It's important to target your retargeting ad appropriately, especially if you're looking to build a quality relationship with your customer. If a message isn't relevant, it comes off as spam. Very obvious example: Sell products specifically for men? Make sure your retargeting ads don't go out to women. Or you could take a punt that most women browsing your site will be looking up gifts for their partner - especially around holiday season. In which case, call this out: Your ad message has to respond to what the customer needs and wants. Don't forget, what the customer finds relevant is going to change as they move through their customer journey. This is where segmentation comes in...
2) Segment your customers appropriately
The best way to make sure your message is relevant is to personalise it. I know what you're thinking: "How am I supposed to personalise each and every message? I'm but one person!" That's the beauty of segmentation. With segmentation, you can separate your customers into smaller groups (or segments) and then tailor your message to those specific segments. It starts with knowing the different types of customers you have, and paying attention to where they are in their customer journey. Typically, there are three different ways you can segment your customers:
Demographics. Age, gender, location, marital status, etc. Demographics covers any kind of profile data you might have on your customers.
Campaign engagement. This segment is based on how your customers engage with your campaigns, whether they're highly active or inactive, etc.
Shopping behaviour. Segmenting by shopping behaviour means you can target a customer no matter which stage of the customer journey they're currently in.
When using these kinds of segments, you can layer each type to get even better results. For example: Imagine we want to retarget women in their 40s who are VIP shoppers and have recently purchased from our winter line. This is a great way to send ultra personalised and relevant messages to your customers. It won't just make your ecommerce retargeting perform better, but help create a better relationship with your customer too.
3) Pay attention to the different elements of your ad
It's crucially important to pay attention to the different creative elements that go into your ecommerce retargeting ad:
Pay attention to visuals. Make sure your visuals and images are conveying the message you want to send. Including your brand logo and a great visual of a product or illustrating the offer is the first step of creating a great retargeting ad.
Write compelling copy. A great retargeting ad has bold copy that compels the customer to purchase. Think about the message your customer needs to hear depending on where they are in the customer journey.
Create a strong call to action. It's also important to create a CTA that will draw the customer in - "Get Your 10% Discount", "Shop Now" or "Learn More". Think about exactly what your customer is supposed to do next.
Make offers time-sensitive. Making a retargeting ad offer time-sensitive creates a sense of urgency and 'fear of missing out' within your customers. Try adding the words "limited time offer" or "ending X date".
SEE ALSO: How to Design the Perfect Ecommerce Banner Ad
4) Test your ads frequently
No matter what you do, test your ads often before settling on one. Have at least four different iterations whenever creating a new set. Pick out two pieces of copy based on several potential tag lines and combine it with two different visuals. Then combine them all like this:
Copy A + Visual A
Copy A + Visual B
Copy B + Visual B
Copy B + Visual A
This can help weed out which of your copy and visuals work best with your customers. Not only does it help for campaigns currently running, but you can determine what kinds of copy and visuals perform best for future campaigns.
Final thoughts
Ecommerce retargeting ads are a critical tool for continued success - especially when it comes to building a great relationship with your customer and improving customer retention. The best part of retargeting ads is that you can engage with your customers when they're not browsing your site or social accounts. Unlike other forms of communication that can also do this (SMS marketing, push notifications, etc), retargeting ads are a simple, but powerful push that's non-invasive. And if you make sure your message is always relevant to the customer that sees them, you'll be sure that your retargeting ad won't feel like an ad at all. By following the best practices in this article and using some of the examples provided, you'll be able to craft  your own perfectly aimed retargeting ads. Have you experienced success or difficulties with ecommerce retargeting ads? Let us know about what worked and what didn't in the comments below.