Selling Online
32 Etsy Statistics You Need to Know in 2020
Written by Duncan La Barre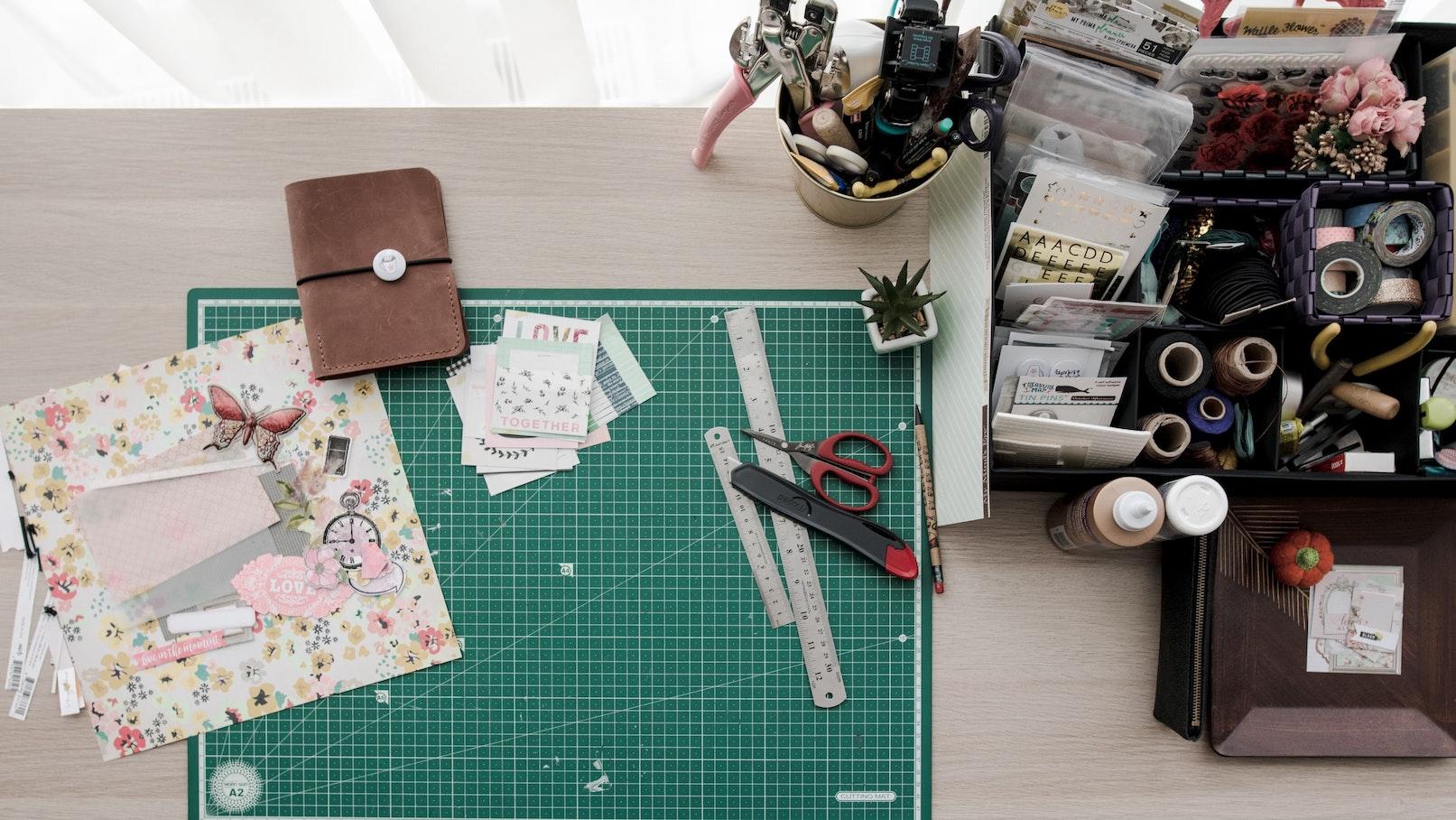 Be honest: When you think of Etsy, what comes to mind? Chunky knitted scarves? Hand-painted wine glasses or coffee mugs? Kitschy wooden signs?

I had the same reaction—until I started looking into the ecommerce platform. Etsy does offer these products, of course, but the marketplace offers so much more than that. With millions of products and millions of sellers, and with a mix of new makers and established retailers, Etsy is an ecommerce giant.
That's why we've rounded up some essential Etsy facts that everyone working in ecommerce needs to know. We've broken these into five categories:
Etsy seller statistics

Etsy revenue statistics

Etsy product statistics

Etsy buyer statistics

Etsy web statistics
Let's get started.
Etsy seller statistics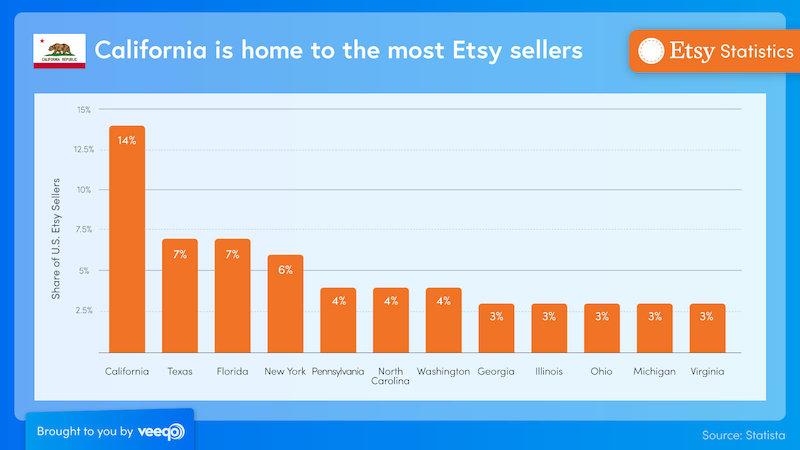 Key takeaways
Etsy is a huge commerce platform, with an especially strong US presence. Plus, the fact that most sellers are multi-channel retailers—and also selling their products on marketplaces like Amazon and Shopify sites—suggests that the platform isn't just for amateur makers. It's for ecommerce businesses.
So if you're already selling handmade or vintage products on another platform, it's worth it to expand and start selling on Etsy.
If you're starting a business, it's important to run the numbers before setting up shop—or at least quitting your day job. Etsy does have associated costs, though it's worth noting that the listing and transaction fees are lower than other platforms, like Amazon and eBay.
The fact that top sellers make $10,000 per year is promising, but the number of sellers earning at least this amount is hard to find. The good news is that Etsy recently announced additional investments in its sellers, including advertising for established stores and more.
Etsy revenue statistics
Key takeaway
This one's simple: Etsy is growing. It's also growing even faster than predicted. Online shopping has increased over the past six months with the coronavirus pandemic, and Etsy is seeing those results. 
Most experts are predicting that the boost in online sales will stick around, too, which is promising for Etsy's continued growth—and yours. 
Etsy product statistics
Key takeaways
Etsy has strict parameters on items being handmade or vintage, which sets it apart from platforms like eBay and Amazon. Still, the products available on Etsy vary widely. So much more than chunky scarves and kitschy signs!
With that many options, it's even more important to do the work to get your products and your Etsy shop visible. Make sure to do your keyword research on the platform and optimize your listing. Carve out your niche and follow this when you're adding new inventory. And, perhaps most importantly, tell your story. A compelling brand story on your Etsy shop page can personalize you and your business, drawing in new and returning customers.
Want more tips for improving your Etsy seller profile? Check out our guide!
Etsy buyer statistics
Key takeaways
Even though Etsy's buyers used to be almost exclusively young, white women in the US, that's changing. With an expansion of products, ecommerce shops, and a stronger presence across the US and internationally, Etsy attracts all kinds of buyers. 
That's good news—your target audience is likely using the platform.
The key here is to make a seamless customer experience with high-quality products, informative listings, and quick shipping to capture those repeat buyers for your store.
Etsy web statistics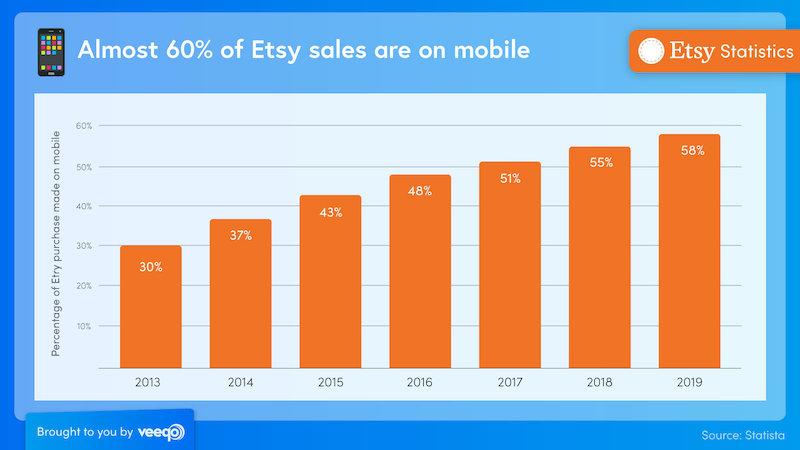 Key takeaways
The Etsy app is a must. That means you should jump on the opportunity to use the Etsy app to sell your products, and you should also spend time making sure your listings are optimized for mobile. 
Pro tip: Pay attention to your product photos here. A great product photo is key to winning a sale, and Etsy says that poor product photography is one of the biggest mistakes you need to avoid. 
Looking to supercharge your ecommerce growth? Take a look at 34 ecommerce tools we swear by!
Put these Etsy statistics to use
Now that you're well-versed in Etsy sellers, buyers, products, and more, you can put this knowledge to use for your business.
And you can even get started now. Expand your multi-channel retail business to the platform. Add a brand story to your Etsy store page to encourage repeat customers. Optimize your listings with on-point product photos and detailed descriptions. Add new trending items related to your core offering.
With this growing platform of millions of loyal Etsy buyers and increasingly more sophisticated retailers, the sky's the limit. You may also be interested in reading our article on the biggest challenges in ecommerce right now or what really causes bad reviews.