Ecommerce
How to Increase Sales with Multichannel Selling
Written by Richard Protheroe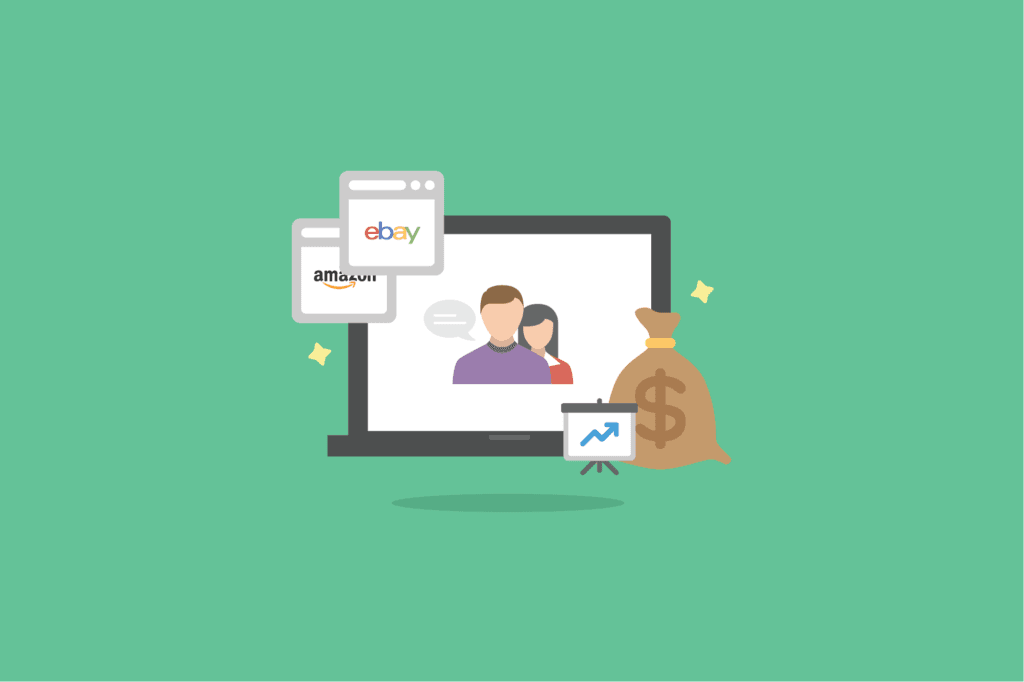 Too many online retailers are reluctant to break out of their comfort zone.
They sell through a particular sales channel, are comfortable with it and refuse to break out and try something new.
This might be you and it can be understandable. Many retailers cower at the prospect of selling on multiple channels.
How will I handle the extra workload? How will I find time to do competitor research? What are the selling fees and shipping regulations involved with this new channel? How will I manage my inventory?
In this article i'll answer these question and explore the benefits of selling on marketplaces, why you should own your own webstore, the resurgence of bricks and mortar and how inventory management can make this whole process seamless.
THE BENEFITS OF MARKETPLACES
The biggest (and most obvious) thing to remember about marketplaces such as Amazon and eBay is that they already have an established customer base.
Millions of people are viewing these sites every day, looking for your potential product.
Although many sellers are put off with the fees that come with Amazon and eBay. It's worth noting that there is no maintenance costs involved, in regards to site design or development.
So which marketplaces are the most popular?
This might shock you, but there's is a little known site called Amazon which is a good start. Statistics show that 19% of all US millennials have an Amazon Prime account.
Regardless of whether your goods are fulfilled by Amazon or not, this age group are spending a lot of time on Amazon.
The importance of this? There are 80 million millennials in the US alone and their collective spend is over $200 billion every year.
19% of all US millennials have Amazon Prime. There are 80 million millennials spending $200 billion every year
A report from Marketing Land in October 2015 suggested that Amazon now has more searches by consumers than Google. Furthermore, 44% of all online shoppers go directly to Amazon.
If there was an award given for 'Most Misunderstood Sales Channel' (there isn't, yet), then eBay would walk home with the gong every year.
There certainly is a preconception with eBay that it's a platform for bit-part sellers. However, it's not to be ignored, as eBay sellers generate a better profit margin than those selling on Amazon.
10% of all eBay sellers are reporting a profit margin of 50% or greater, whereas a figure of 5.6% is reported for Amazon sellers.
Although not as popular as Amazon, eBay can boast the fact that 11 million searches are carried out every hour on the site.
In an age where mobile shopping outweighs desktop, eBay has taken advantage of this. They reported a total of $20 billion worth of mobile purchases in 2015.
There are many other notable marketplaces for online sellers such as Etsy, Jet, Rakuten, Newegg and Sears.
Most notably however is Wanelo, which might be unknown to people outside of the US.
The popularity of mobile shopping is none more prevalent than with Wanelo. 85% of all purchases made on Wanelo are done so through the app. There is currently 350,000 stores listed on the platform. These retailers are selling over 20 million products.
90% of people shopping on Wanelo are female
Hopefully by this point you know your target market. If so, and it's predominately female, then Wanelo is an ideal choice for your goods.
An added bonus for users of Shopify is that you can push all your current listings to Wanelo whilst still managing them through the Shopify dashboard.
THE BENEFITS OF A WEBSTORE
A few years ago the thought of setting up and selling through your own website would send a retailer running for the hills.
However software solutions like WooCommerce and Shopify have opened the doors for even the least technical individual.
Complexities such as security, hosting and credit cards processes are all handled by these companies. Additionally website themes and additional apps can be be installed without any coding experience.
Marketplaces have their constraints when it comes to growth, due to heightened competition, competing against the marketplace itself or marketing regulations that prevent you from promotion.
Whereas with your own webstore the world is your oyster.
A first time buyer could be converted into a fan and then a marketer of your company, with the right communications. Shopify are very vocal in broadcasting their success stories and boast great companies under their platform such as Black Milk Clothing, SkinnyMe Tea & ChattyFeet (above).
Article: 10 email marketing tips to revamp your campaign today
If you can get people to buy in to your business and convert on your site then this invariably increases your profit margin.
In a recent survey by Web Retailer 60% of all Amazon sellers said they aimed to start their own webstore in 2016.
60% of Amazon Sellers aim to start a webstore in 2016
Of course there is a monthly subscription to contend with but Shopify and WooCommerce (with hosting) can be picked up from as little as $9 a month.
BRICKS & MORTAR STORES – BACK FROM THE DEAD
Spotify's Throwback Thursday playlist (it's a favourite in the Veeqo office), recently showcased songs from 20 years ago. Back in 1996, acts like Alanis Morissette, Fugees and Celine Dion were topping the charts, remember them?
Alongside this, the high street ruled and bricks and mortar stores prospered. Whilst Amazon looked like this…
Don't panic though, we haven't gone back 20 years, but there certainly has been a resurgence in bricks and mortar stores.
To the point where Amazon even opened a bookstore in Seattle recently.
They noticed a trend that ebook sales were falling in favour of physical book sales. Amazon realised that people still yearned for the shopping experience and the process that went into a purchase, such as a recommendation from a staff member.
The irony being here that Amazon's success led to the closure of many book stores like Borders.
In recent times companies such as Birchbox, Warby Parker and Bonobos have opened a store in order to improve customer relations and to boost traffic back to their website.
There are 1.2 billion website, so being an online-only company can prove difficult
You might now be thinking, "Open a shop Richard? What am I a millionaire!?"
There is a cost effective solution to this, and that is in the form of a pop-up store. It's something that was adapted by popular soft drink company Innocent in their infancy.
I also spoke to a company called KITRA at a recent fashion event that Veeqo attended and they used a pop-up store to great effect.
They noticed that their Sportswear clothing would be popular in January, so opened a pop-up store on London's Brick Lane. So it's a great option if your product has a seasonality element.
Other benefits of a pop-up store include…
Gain exposure to potential new customers
No capital-intensive expansion
No long lease contract
Invaluable customer feedback
There are some great sites such as Pop Up Republic, , Appear Here and High Jam, which can help you find a space and assist with the insurance side of things. If you follow the mad ramblings of Kanye West on Twitter (21million currently do), then you'll see that even the man himself opened a pop-up store recently. If that prove the success of pop-up stores, then frankly I don't know what will.
HOW TO MANAGE ALL YOUR CHANNELS
This might be a lot to take in and that's fine.
You may only be selling on your store and one marketplace and you're now thinking… you want me to sell on 6 marketplaces, have a webstore and a physical store, how can I manage that?
That's where inventory management software plays a vital role now more than ever.
However, 46% of small to medium businesses still manage their inventory manually, or not at all. The effects of this are quite staggering.
Worldwide, companies lose on average $634 billion a year disappointing customers when they don't have items in stock. Furthermore they lost $472 billion by overstocking items. Combine these two figures and you're left with a $1.1 trillion problem.
$1.1 trillion is lost by retailers every year, due to poor inventory management
A good inventory management system will automatically update your stock across all your channels and also manage your purchase orders, accounts, shipping and sales reports.
Here's 5 reasons why you need to be looking into it…
Avoid Overselling – Your inventory updates across all your channels in real time. Which prevents you from disappointing customers when a product is ordered simultaneously over 2 channels.
Preset Reorder Levels – Inventory systems come with a preset reorder level. When met, it sends off a purchase order to your supplier. This ensures your most popular items are always stocked.
Save Time and Money – Updating your inventory is one task you don't have to worry about. Allowing you time to focus on increasing your sales!
Avoid Human Error – eBay and Amazon are very particular about orders being sent out promptly, so human error can occur. See everything in one place and automate the label printing process.
Access Anywhere – Most systems are cloud based and are also available as an app. So you can keep up to date on the go and also make sales at trade shows and/or events.
Any marketplaces I haven't mentioned? Agree or disagree with anything i've said? Lets get the conversation started in the comments below!