Ecommerce Operations
How to Keep Track of Inventory in Your Ecommerce Business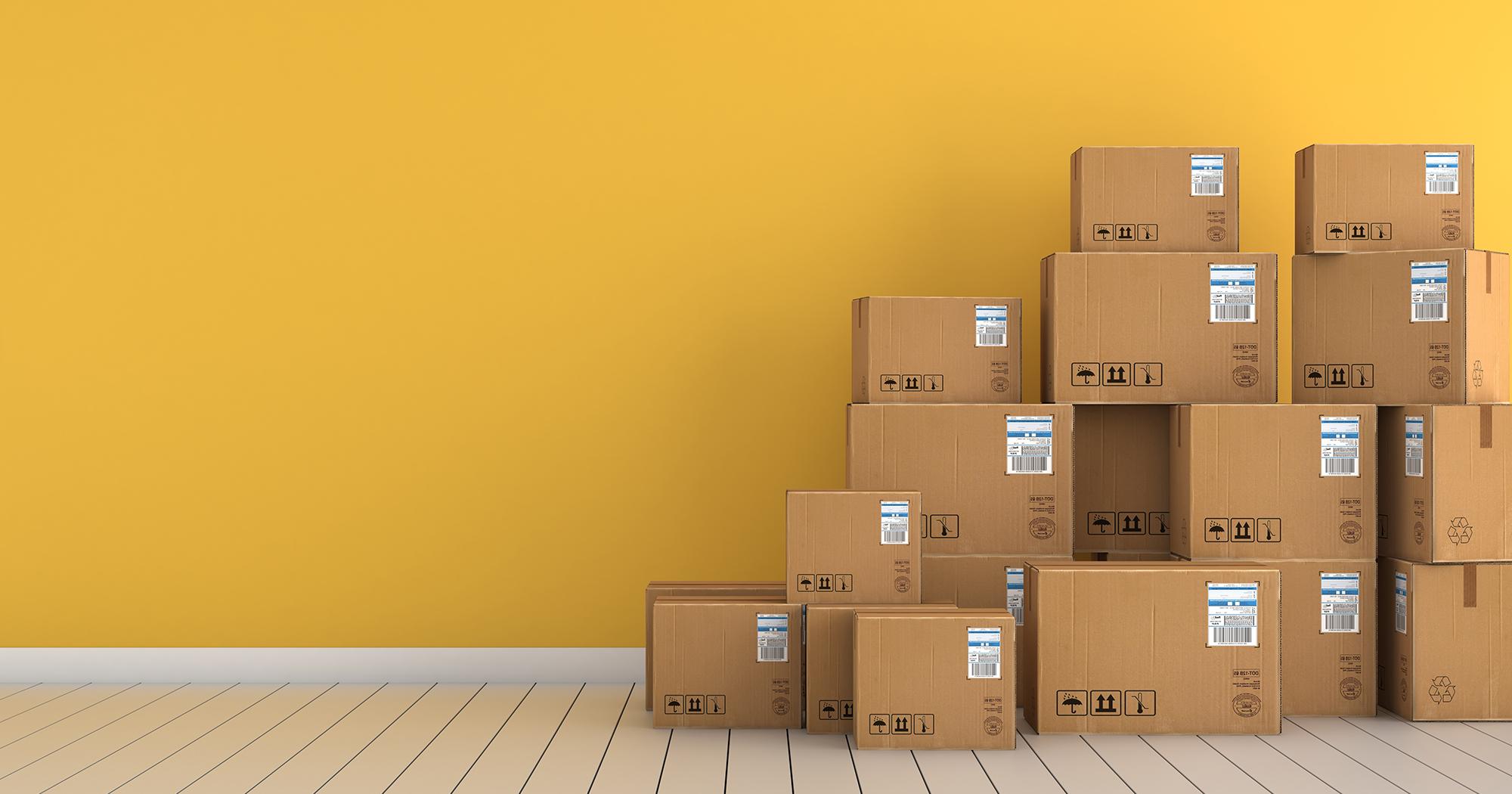 Inventory tracking may be a dull subject. But messing it up can have catastrophic results for an ecommerce business.
Get it wrong, and you run the risk of:
Running out of goods without realising.
Becoming inundated in a never ending stream of backorders.
Delivering a poor customer experience through delays and disappointment.
So, good inventory management is fundamental. But it's a big topic with lots to consider.
In this post, we explore how to keep track of inventory. Covering everything from the basics of effective inventory management, to all the popular methods for automated and manual tracking.
SEE ALSO: Inventory Tracking: Spreadsheets, Templates & Automations For Multichannel Retailers
Discover how Veeqo can transform your multichannel inventory management
Start a 14-day free trial today, no credit card required.
Start free trial
What is inventory management?
Inventory management is exactly how it sounds: monitoring, handling, and controlling all items ready for sale to consumers. This might seem simple, yet it's anything but.
Poor inventory management affects:
Customer experience. You may unknowingly not have enough of a certain product in stock to accommodate demand, but keep selling it on your site anyway. Something you can't afford to take for granted when 89% of businesses compete on customer experience - disappointed customers are highly unlikely to come back.
Finances. Investing in stock that remains unsold can severely eat into overall profits. You've bought the goods, but there's no way to secure an ROI if they stay sitting on a shelf in your warehouse.
So your job with inventory management is to simply ensure you have the right amount of inventory, in the right place, at any particular time.
Forecasting & balancing inventory
So we've discussed the reasons why knowing how to keep track of inventory is so important.
Now let's take a look at how your business can balance its inventory for optimal cost-effectiveness and flow. With inventory forecasting at the core of this concept.
Why?
Because it empowers you with the information you need to know which items are most in demand. And armed with these details, you can avoid:
Overstocking. You have capital tied up in every product you buy - each one eating a hole in your pocket until the moment it's sold. Overstocking is therefore just wasted cash. and also may be taking up room in your storage area that could be used to house other, better selling items.
Stockouts. Not knowing how to keep track of inventory accurately means you may well run out of stock without realising. Sounds unlikely? 34% of companies ship products late because they're actually sold out at the point of order.
SEE ALSO: Demand Forecasting: Systems, Methods & Tools to Calculate Your Exact Inventory Needs
Establishing a clear reorder point for every product is critical. This is essentially a trigger that enables your team to know the exact stock quantity at which to purchase goods in time to accommodate demand.
Use the following formula for a simple way to calculate specific reorder points:
With safety stock being the backup stock needed to meet unexpected occurrences and sudden changes in demand. Like the impact of an unseasonable snow storm for retailers selling winter jackets.
You can use historical sales data to decipher an appropriate safety stock value:
It's probably best to exclude seasonal sales from this though - such as Black Friday and the run up to Christmas.
Demand forecasting can be a challenging process but it's well worth it to prevent you being unprepared. For example, shifting trends could see a huge spike in a particular line or type or products that you currently only stock in small quantities — or not at all.
In this case, you'd be unable to deliver the goods customers want and cost yourself the potential revenue.
Methods for how to keep track of inventory
Balancing inventory and knowing when and how much to order is vital. But how to keep track of inventory once you've done this purchasing is another crucial task.
You have multiple methods to choose from.
Spreadsheets
Spreadsheets are simple. They're widely available. And can be accessed from smartphones on the go.
But are they the most practical, efficient, and user-friendly inventory management method available?
Not at all.
Pros:
Most of us know how to use and edit a spreadsheet.
Many templates available to help you create your own.
Cheap and cost-effective option for start-ups.
Can be updated fairly quickly.
Cons:
Inputting data and checking accuracy is hugely time-consuming.
Spreadsheets (and your sales channels) won't be updated automatically as stock levels change, meaning you can easily oversell without realising.
Different employees may edit and update spreadsheets without making others aware of changes, causing confusion and disrupting the order process.
SEE ALSO: 11 Telltale Signs You've Outgrown Your Inventory Tracker
Use your ecommerce platform
Online retail businesses may also use their ecommerce platform for inventory management.
The most cutting-edge ecommerce platforms like Shopify and BigCommerce may prove helpful if you sell only on your own website. Depending on your price plan and platform, you may even be able to sync inventory with major marketplaces and social selling channels too.
But while this may be a good step towards inventory automation from manual spreadsheets, there are some real limitations for growing retail brands.
Pros:
A centralised process: you can access your stock data in one platform without needing to open other tabs or apps.
Platform may update automatically to reflect real-time sales flow.
Cons:
It's more difficult to get a holistic view of your business's inventory, potentially causing oversights in some areas.
May be difficult (or impossible) to manage inventory across multiple sales channels.
Lack of advanced inventory tools - like forecasting, purchase orders, automation rules and barcode tracking.
Automated inventory software
Automated inventory software like Veeqo is ideal to help growing retailers streamline the entire process of managing their inventory (not to mention orders and shipping too).
You should be able to do the basics like sync across multiple channels and warehouses in real-time. Meaning you always have a live stock figure showing everywhere, and never oversell.
Plus, a good quality software will also handle aspects like forecasting inventory needs based on your past sales data:
And managing all your suppliers and creating new purchase orders to re-order stock:
Here are the overall benefits and drawbacks of automated inventory software:
Pros:
Saves time by reducing manual input required to manage inventory effectively.
Frees up resources that can be re-directed towards company growth.
Brings a consistent, scalable experience for customers across every sales channel.
Offers an extensive portfolio of features suitable for businesses of diverse sizes - such as order management, picking and packing, etc.
Ecommerce platform integrations streamline processes further by connecting with the tools you use every day.
Cons:
Pricing must be factored into your current financial plan.
Staff may require training (though minimal) on using new software.
Discover how Veeqo can transform your multichannel inventory management
Start a 14-day free trial today, no credit card required.
Start free trial
Final thoughts
This post runs through the basic options available when it comes to how to keep track of inventory.
Use the tips and methods outlined above to transform your current inventory management strategy. And avoid common stock-related problems that may prove costly, both in regards to your finances and customer loyalty.