Veeqo News
Innovation Takes Centre Stage at Veeqo Hackathon 2017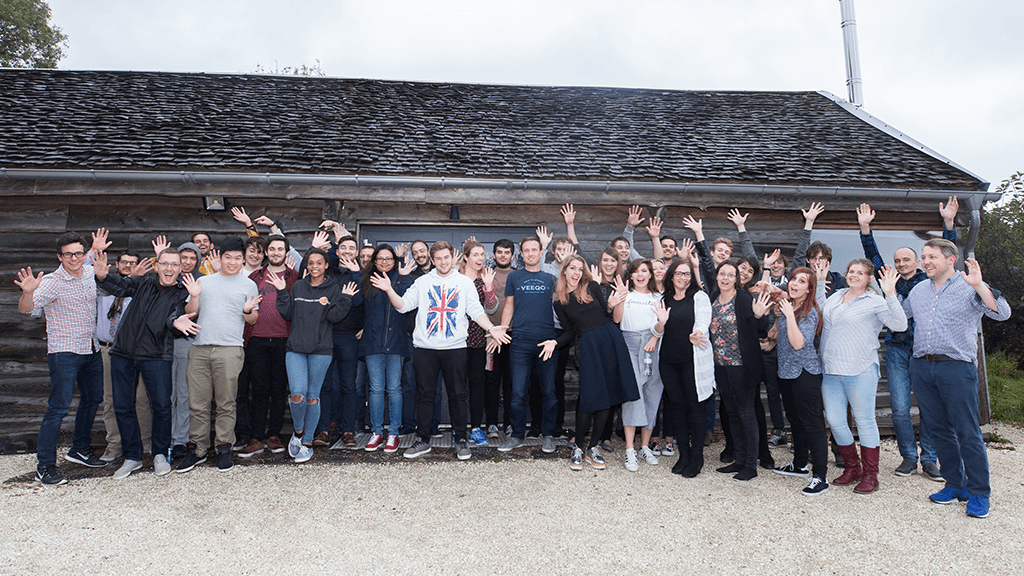 At Veeqo, we're all about forward thinking. It's incredibly important to me that we're never satisfied with the status quo and work to continually improve and evolve. This is an ethos that flows through the entire company, the product we have and anything we do. And, of course, it's a way of thinking that we actively encourage in our employees too. This is exactly why last month we hosted our second ever company Hackathon. An opportunity to bring all Veeqo employees together under one roof and have two full days dedicated to innovation and improvement. We split the entire Veeqo workforce into five teams and headed to the idyllic rural setting of the Down to Earth Project in Swansea's Gower Peninsula. Here's the story of what happened.
What exactly is the Veeqo Hackathon?
Each of the five teams was tasked with one thing - to build something that makes Veeqo even better for either our employees or our customers. The key word here is build. This wasn't just about coming up with outlines, blueprints and plans. Rather, each team had to use their combined skillsets to turn their idea into a working reality. This could be anything from a new app or integration, an extension to our website, new customer portal or a million other things. As long as it actively improves Veeqo and was built within the two day timeframe then it was a viable idea. At the end of the two days, the teams presented their finished projects with a winner being judged by founder of Launcha and Veeqo investor, Dan McPherson.
The Hackathon Ideas
The creativity and inventiveness behind each of the ideas blew me away. Seeing everyone come together to bring it all to life made me incredibly proud to call them Veeqo team members. So let's take a deeper look at what each of the five teams came up with as their finished project.
"The Veeqo Sales Gong" by #TeamAwesome
As with any business, Veeqo has a set of goals and objectives we want to hit on a monthly and annual basis. We regularly see new customers come on board and various other successes. But a big problem we have is that these wins only tend to get reported back to all employees in a bi-weekly meeting. There's no company-wide gratification in the moment each of these successes actually takes place. #TeamAwesome's Veeqo Sales Gong solves this problem. It alerts everyone in the company across a variety of channels the instant a new customer is confirmed as well as providing a dashboard of real-time key company KPIs. With staff currently working across six different countries, this is an incredibly useful feature. Not only does it motivate the entire workforce, but it promotes transparency by giving everyone insight to the company's success in real-time.
"Labyrinth" by Team Pink Ponies, Silver Clouds
The 'Pink Ponies, Silver Clouds' team realised that a lot of time gets wasted in bigger warehouses. This is particularly true when it comes to pickers walking around and figuring out item locations. And their 'Labyrinth' solution was quite amazing. With Labyrinth, a retailer uses a spreadsheet to create a map of their current warehouse. This map is then used to generate a 3D image and physically show the quickest route to complete a picking list. What's more, Labyrinth also uses historical sales data to determine most popular items and help organise a warehouse in the most efficient way. All this, of course, would result in more items being shipped in less time while also seeing labour costs reduce significantly.
"V-Pool" by Team Blue Pool
Despite Veeqo already being an incredibly powerful tool, we still get a large amount of customer requests for new updates, features and integrations. So many, in fact, that we can't keep up with our in-house developers alone. The new Veeqo Marketplace will markedly help improve this. But Team Blue Pool expanded on this by creating 'V-Pool'. This allows customers to suggest a new feature and have its cost crowdfunded by investors and built by third-party developers. To take it even further, newly built features will then be available in the Marketplace with all investors able to share in future sales revenue. This is a fantastic way for our customers to see their new feature requests built in a vastly superior time to what it is currently.
"Veeqo Sidebar" by Team Dirt from the Yurt
The 'Dirt from the Yurt' team came up with an excellent update to the Veeqo User Interface in the form of a new sidebar. The Veeqo Sidebar is designed to sit in a user's account and contains widget style apps that pull information from other parts of Veeqo as well as third party sources. For example, a user's sidebar could show the latest five orders, a button to email invoices to customers or even custom shipping quotes. The great thing about the Veeqo Sidebar is that the possibility for integrations is almost endless and it's completely customisable for each account. This hugely improves overall user experience as it means less switching between pages and tabs in order to complete certain tasks.
"Vision" by Team Vision
As with any large company, Veeqo collects a lot of data on both current and potential customers. And to help us manage this information both legally and efficiently we use a large amount of third-party software and services. While all these services are incredibly useful, it does leave us with a huge amount of data stored in various different locations. Team Vision's creation of "Vision" pulls all this information into one, easy to use dashboard and interprets it into high-level insights. By having greater insights into our customers, we're then able to see exactly how we can improve their Veeqo experience. Vision also means key data is no longer only available to certain departments and a greater transparency is created across the whole company.
And the winner was...
Across the entire two days I saw an unbelievably high-level of dedication, team-work and ability from everyone involved. There was drawing up intricate plans, painstaking research and wrestling with complex code. And at the end of the Hackathon, every team presented a truly remarkable creation that adds fantastic value to Veeqo. But there could only have been one champion. After much deliberation, judge Dan McPherson opted for #TeamAwesome's "Veeqo Sales Gong" as the well-deserved winner. A big thank you goes out to Dan for lending us his time as our judge. I know it must have been a hard decision, but I'm extremely excited to bring everyone together again soon and make the next Veeqo Hackathon even better.