Veeqo News
Meet our Head of HR (and All-Round Film Buff), Cerys Davies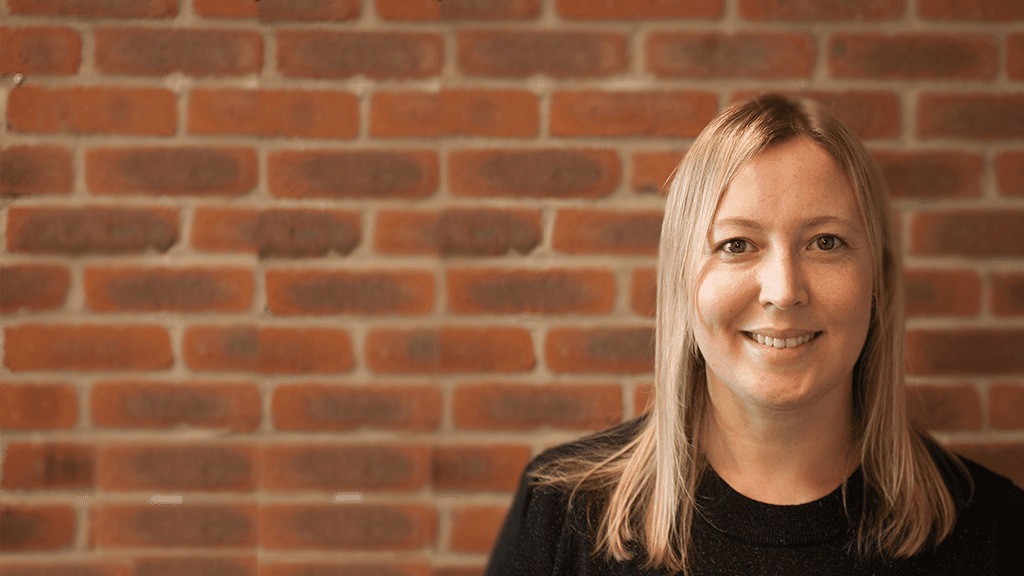 What do Hugh Laurie, Andrew Lincoln and Kim Cattrall have in common?
They are frequently mistaken for being American.
Here at Veeqo, we have our very own transatlantic star, who's accent often deceives the people she meets.
Meet Cerys, our Head of HR.
Our head of HR is absolutely slaying those cameras! ? ? . . . . . . #companyculture #media #humanresources #HR #photography #work #careers #womeninbusiness #talent #jobs #hiring

A post shared by Veeqo (@officialveeqo) on Jan 15, 2018 at 7:39am PST
You may recognise Cerys from a recent blog we wrote about new hires.
And if you did, no doubt you will have seen her extremely impressive career so far.
But we want you to discover what Cerys has been up to while at Veeqo, and gain an insight into her life.
So Cerys, give us an award-winning plot summary of your life:
Oh, the pressure! I grew up in South West Wales, in a Welsh speaking community. Growing up, I was always obsessed with the States, so I decided to Study American Studies at Swansea University.
While there, I did a year abroad in North Carolina, and the American bug hit me hard. So hard in fact, that a year long internship in NYC after I graduated, turned into moving to the Big Apple for over 12 years. I headed back to Wales at the end of last year to join Veeqo.
What does a typical day here involve for you?
No two days are the same - which I think is true for many of us at Veeqo. My role is to make sure our most important resource - our people - are happy, productive and engaged. I've spent a lot of my first few months here hiring and adding to our already awesome team.
What's the most rewarding thing about your job, what makes it all worthwhile?
Seeing people progress and develop, and be rewarded for their hard work and passion.
What're you up to when you're not in work?
I play a lot of Mario Kart with my Nephews. Sadly, they are getting good quite quickly and it's definitely a case of the students surpassing the master!
Where's your favourite place in the world?
There really is no place like home. Hiraeth* for Wales is a big reason I moved back - and while I've seen some awesome sights living in the US, I can't say that anywhere has surpassed my favourite place, Tresaith.
*While there is no English translation for Hiraeth, it is a word which is likened to homesickness or a longing/nostalgia for the places of your past.
Do you have a claim to fame?
Nothing can really compare to your recent appearance on Match of the Day, Chloe - so I'm going to say no.
(Chloe: I love embarrassing people on these posts, but it looks like karma is coming back at me! - I'm the one in the blue jumper, first row.)
What about your favourite film?
I LOVE going to the cinema - and watching movies in general. It's impossible to name just one as it varies depending on my mood. I'm obsessed with the MCU (Marvel Cinematic Universe) and generally go see everything Marvel releases twice in the cinema. I'll also watch anything with Jason Statham or Bruce Willis in it.
Which Netflix Series have you been binge watching recently?
The Punisher. I need a new show though- so recommendations welcome!
<a href="https://poll.fm/9931101">What should Cerys watch next?</a>
What's the one piece of life advice you would give?
I think it would be to listen to the 1999 classic "Everybody's Free To Wear Sunscreen". Good bang for your buck - lots of pearls of wisdom in that one!
Wales or USA, and why?
Oh I really don't like this question! I genuinely love both countries - and both have taught me - and hopefully enriched me - so much. There's something quite uniquely special about being Welsh though - and that is always with you wherever in the world you are.
And finally, if you could trade places with anybody in the world, who would it be and why?
George RR Martin. I genuinely don't know if I can bear to wait until 2019 to see how this all ends!
Thanks Cerys!
Did you know that Veeqo are hiring? We're looking for the next big talent in areas such as sales, development, customer support, design, and implementation. Sound like something you could do? Why not check out our careers page for more information.