Ecommerce Growth
How to Roll Out a Winning Omnichannel Strategy in Your Retail Business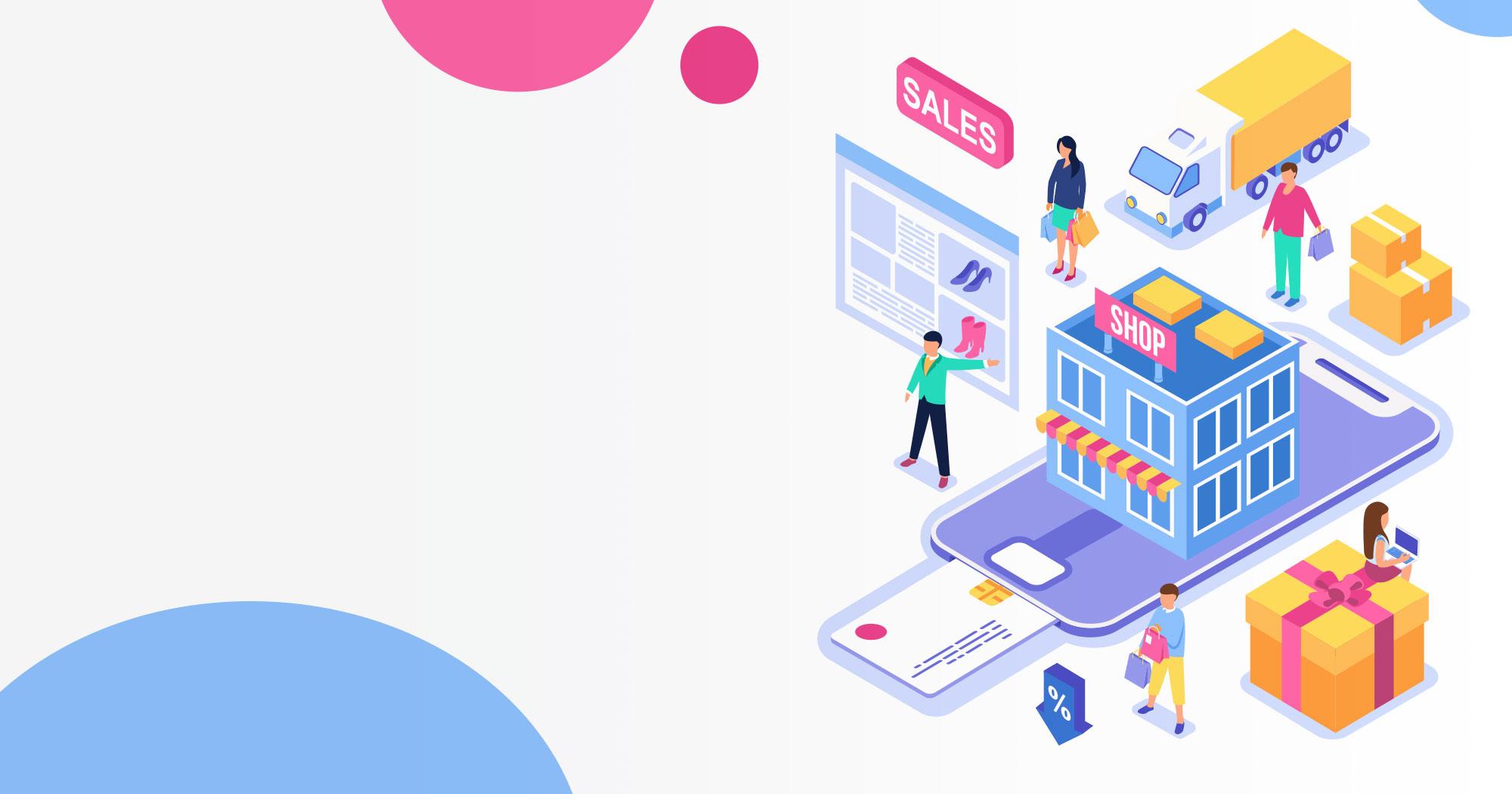 Omnichannel is the biggest weapon high growth retail brands have against Amazon, Walmart and other major players. No longer is it just a buzzword. Real companies are making real progress by implementing an omnichannel strategy - an experience consumers have been crying out for. In fact, a Harvard Business Review survey of 46,000 shoppers found that:
Only 7% shopped exclusively online.
20% were store-only.
While 73% preferred to move across multiple channels.
Meaning businesses able to satisfy this craving with strong omnichannel retailing will be the ones who win big going forward. The problem? Omnichannel is a mammoth of a subject. And takes a fairly big chunk of time and capital investment in order to get right. So in this post we go through all you could possibly need to know to get your omnichannel retail strategy nailed on. Covering everything from exactly what it entails, to building out your strategy, to what tools you'll need to make it work.
Download a printable version
Want a hard copy of this omnichannel strategy post? Download a PDF version to print, read offline or share with co-workers.
Download Omnichannel PDF
Table of Contents
What is omnichannel retailing?
Omnichannel retailing is all about unifying every sales channel to create a single commerce experience. Meaning shoppers can browse, purchase, deliver, collect and return goods via any combination of channels - and their experience remains consistent. Making it much more than just having physical stores on top of a multichannel ecommerce operation.
"For retailers who care about long term survival, the next three years will be about bringing all sales channels into total alignment with increasing customer expectations. No matter how your customer chooses to interact with you, their experience should be 'synced'. "Most retailers have embraced the power of multichannel to reach new customers where they're already shopping, but surprisingly few have mastered the cohesive nature of omnichannel. It's this differentiation that allows you to meet your customer where they are, and to encourage them to interact with you in the way they're most comfortable -- and at all points in your marketing funnel."
~ Matt Thomas Founder, Insider Secrets
So with omnichannel, your brand becomes omnipresent on the front-end. Selling on channels like:
A desktop ecommerce website that responds perfectly on mobile devices.
Social media and messaging apps.
Relevant marketplaces for your brand.
Physical retail and/or pop-up stores.
And this then all integrates into one on the back-end. Allowing shoppers to do things like:
Browse on social, buy on your mobile site, collect from a locker and return in-store.
Add to cart via mobile app on the train to work, complete the purchase on desktop at the office and have the item delivered to home.
Browse your physical or pop-up store, scan an item via mobile app to add to their online cart and purchase later at home in a preferred size.
Meaning people can easily engage with your brand via whichever channel is most convenient for them at that particular time - and the customer experience stays unified, integrated and consistent.
Need more industry info? Check out our 2019 State of Omnichannel Retail Report
Why an omnichannel strategy is so crucial
All this omnichannel retailing stuff may sound cool and trendy - but it's also complex. So you could be forgiven for wondering: Is an omnichannel strategy really worth bothering with? Of course, ecommerce startups and small, super niche operations may find the costs outweigh the benefits. But for brands expecting serious growth and wanting to cement a place at the top of their industry, the answer is a resounding yes. And the data backs it up:
Key omnichannel retailing statistics
A Harvard Business Review survey of 46,000 North Americans found that 73% prefer to shop across multiple online and offline channels - with 20% sticking to store-only and only 7% staying exclusively online.
iVend's Great Omnichannel Expectations Report found that 57.5% of North Americans had used 'click and collect' services at least once.
Google calculated that retailers with an omnichannel strategy see 30% higher customer lifetime value.
An Aberdeen Group study found that the strongest omnichannel retailers retained an average of 89% of their customers. Compared to a measly 33% for businesses with a weak omnichannel strategy.
With Aberdeen Group also finding that customer satisfaction rates are 23x higher for omnichannel companies.
Business Insider research found that shoppers purchased more frequently when able to engage across multiple channels. Spending 10% more online and 4% more in-store.
An SDL study discovered that 60% of millennials expect consistent brand experiences, whether in-store, online or by phone - even back in 2014.
Bazaarvoice's The ROBO Economy white paper said 82% of shoppers have used their smartphone devices as assistants while in-store.
And BigCommerce research found 25% to have made online purchases while actually standing in a physical store.
Want more? See our infographic _The Omnichannel Opportunity: 15 Stats Proving You Don't Want to Miss Ou_t
"True omnichannel allows the retailer to get a holistic view of the customer journey and life time value across all channels. If done right, omnichannel has the potential and promise to change the state of mind of retailers in a way that opens up tremendous new opportunities for them to manage their business in an effective way and be better prepared for the challenges that the market presents them with."
~ Dr Roi Kliper CEO, City Hive
Building an omnichannel strategy
Yes, omnichannel will require a good level of attention, resources and capital in order to get off the ground for your brand. But it doesn't need to be as complicated and grandiose as it might seem at first glance. Having the right omnichannel strategy in place will take you a long way. And this simply means being able to integrate three key areas:
Sales channels.
Delivery and fulfilment.
Returns.
Let's take a deeper look at each one:
1) Sales channels
From a front-end sales perspective, an omnichannel retail business does two things:
Shows up in every online and offline channel relevant to its target market.
Integrates shopping carts and order statuses to be consistent across each of these channels.
In other words: A customer has one view of the business. Adding an item to cart on one channel means it's still there on a different one later in the day, with order details available everywhere - regardless of where the purchase was made. Fashion retailer ASOS is just one of several omnichannel examples doing this perfectly. Imagine I'm on the train to work and see an ad for ASOS. I can head to a beautiful, user-friendly mobile site to browse and add this sweatshirt to my cart:
But then an icon pops-up saying I should try out their dedicated smartphone app. So I download it, log in and can then add whatever I want to the same cart as before:
By this time, the train is about to get to my stop. So I wait until I get into the office and load up the desktop site with my cart still safely saved for me: This is majorly powerful as it gives shoppers flexibility. Allowing them to tailor their own omnichannel shopping experience in line with whatever buying medium is most convenient for them at any one time.
Working on your omnichannel shopping experience? Take a look at our guide How to Drive Repeat Sales with Omnichannel Customer Service!
Know your audience
It's vital to note at this point that a quality omnichannel strategy isn't about being everywhere. It's about being everywhere your target market is. There's no point wasting time with fancy shoppable posts on Instagram if you know none of your customers use that platform. So audience research is vital.
"Companies need to utilise data, such as customer profiles and online search activity, to understand and anticipate consumer behaviour. With this knowledge, they can map how members of a target audience will move from a social media post, to a landing page, to email engagement, back to the website, and finally, to purchase. "Omnichannel marketing ensures that commonly travelled paths to purchase are painless. Any detours and retailers risk consumers abandoning that journey altogether."
~ Kristen McCabe Senior Content Marketing Specialist, G2 Crowd
Start by taking a look at where your current traffic and customers come from. Setting up Multi-Channel Funnels in Google Analytics is a must. This gives a clearer indication on which of your channels and touchpoints people are interacting with before making a sale:
You can even see the most common paths people take before converting to a customer: Many ecommerce platforms (like Shopify Plus and BigCommerce) or CRMs (like HubSpot and ActiveCampaign) will also let you track the activities of each person on their journey to becoming a customer. On top of this, Veeqo retailers can run sales reports over varying time periods to see which channels are most popular with their current audience: Combining tools like this with good old fashioned market research (like surveys and focus groups) will help you gain a deeper understanding of the most important channels for your business. If they're obsessed with Insta, you go there. If they want a smartphone app, you build one. It's up to you to identify the most appropriate channels, show up there and make each one directly shoppable.
2) Delivery & fulfilment
Omnichannel retailing isn't just about being everywhere your customers are in terms of sales points. You need to be everywhere when it comes to delivery and fulfilment too. This means looking at providing options like:
Standard and expedited shipping services.
Customers being able to store multiple delivery addresses in their account, making it easy to ship to work, home or anywhere else.
Delivering to local lockers or pick up points.
A 'click and collect' in-store service (preferably same day).
Let's circle back to ASOS as an example again. They provide a range of fulfilment options, including standard, next or same day delivery. But they also have 'click and collect': And even offer a Premier Delivery service in the form of a Prime-style paid membership club: Again, it's not necessary to start doing all this just because other big brands are. Find out from your audience and current market whether these are things they would genuinely utilise. Or more importantly: Would you lose customers to a competitor if they started offering one of these more advanced delivery options?
3) Returns
Returns is the final piece in your omnichannel strategy puzzle. This means going further than the traditional 'ecommerce returns model' - i.e. customer raises an issue, you send a label and they return via the nearest Post Office. Omnichannel is about being everywhere your customers are, and this includes returns. Meaning you need to think about having more than one way to return items. So things like:
Standard 'drop at Post Office' return.
Courier collection.
Multiple local drop off points.
In-store return.
With the key being a customer can use any of your return options, regardless of where they made the original purchase. On top of this, 'try before you buy' programs are becoming more and more popular with consumers - especially when it comes to fashion and accessories. ASOS utilise Klarna to delay charging people for orders, with payments only taken for items not returned in a suitable condition within a 30 day timeframe: And it had an instant impact. Sales reportedly climbed 23% to £300 million in the four month period after implementing the program. Glasses Direct also do a great job with 'try before you buy'. Framing their program as a "Home Trial" to try on several pairs of glasses before making a final decision:
Having a multi-faceted, seamless returns process in place is crucial to getting in on this trend - and becoming a fully-fledged omnichannel retailer.
Solving the physical store dilemma
One assumption about omnichannel retailing is that opening up physical, brick and mortar stores is a necessity. But this is simply not true. Launching a national network of retail stores is just not financially viable for most ecommerce businesses. Even opening up one store might not be worth it for some. However: That doesn't mean having a physical presence is out of the question. It's still possible to create customer touchpoints in the 'real world' for the sales, fulfilment and returns aspects of omnichannel. Here's a few ideas:
1) Third-party locations
Plenty of other businesses and retailers have physical locations all around the globe that you can utilise to help bring your brand 'into the real world'. Leaning on these third-parties can prove invaluable for an omnichannel shopping experience - especially for fulfilment and returns. Once again, let's take a look at ASOS. They rely heavily on third-party locations to give their online brand a physical presence. Collect Plus, Hermes, Doddle, DPD Pickup and even Asda supermarkets are used as 'click and collect' locations around the UK: With all of these locations (as well as InPost 24/7 Lockers) also being a place to drop off free returns: All meaning ASOS create a range of delivery and returns touchpoints in the real world, without ever needing a store network of their own.
2) Pop up stores
Pop up stores can be a seriously useful option for ecommerce businesses wanting to add a physical sales channel to their armoury. This enables brands to engage with their customers face-to-face and satisfy any demand for a real world presence. All without the relative risk and expense of opening up a permanent brick and mortar store. Take a look at this Gymshark pop up in Los Angeles:
Maybe yours doesn't need to be quite as high-budget or boisterous. Just notice how it's all about the experience and creating a hype around your brand. Storefront and AppearHere are great for finding pop up locations around the world. While services like Pop Up Republic help brands create a pop up experience from end-to-end. You can also use tools like Shopify POS or Vend to process payments on the day - with Veeqo retailers able to sync these sales and orders directly into their Veeqo account for easy tracking and reporting.
Check out How to Create a Killer Pop Up Store Experience with Email Marketing
Omnichannel strategy management tools
Taking the plunge into omnichannel can create a multitude of moving parts in your business. And managing it all simply cannot be done manually. So it's imperative to be able to create:
Deep operational integrations. All warehouses, stores, online and offline sales channels and POS systems need to talk to each other so that orders, fulfilment and returns can be handled in one back office.
Automated inventory. Stock levels need to automatically update in real-time across every sales channel in line with good inventory management practices.
This means utilising a form of omnichannel order management system (like Veeqo). Something that can connect and integrate everything together seamlessly on the back-end, so you can provide a winning customer experience on the front-end. So when choosing an omnichannel software, you need to make sure it covers all your bases - like being a genuine all-in-one solution, necessary direct integrations and real-time inventory syncing.
"A successful omnichannel approach relies on three things: 1. Getting the right technology in place (without that you can't become omnichannel). 2. Understanding your brand and the relationship your customers have/want to have with it. 3. Building the internal culture that means an omnichannel future can be delivered. "Once you're on the way you should start by focusing on fixing what's broken (e.g. consistent branding and customer service at every touchpoint), and then move on to find ways to delight the customer."
~ Chloë Thomas Ecommerce Problem Solver & Podcast Host, Ecommerce MasterPlan
On top of the omnichannel software keeping everything together on the back-end, you're also going to need a powerful ecommerce platform for your front-end. Something that's going to be able to handle an advanced operation selling on multiple channels. Meaning it's better to be thinking about the enterprise end of the market. So think the likes of:
Finally, all this needs to be integrated with a quality point of sale (POS) system for any in-store or pop-up payments/sales. For this, we recommend:
Remember: omnichannel is highly possible for many retail businesses. But it's essential that you invest in the systems necessary - and that they all talk to each other and properly integrate.
Final thoughts
A successful omnichannel strategy is about getting to a point where customers can:
Browse everywhere.
Buy everywhere.
Deliver everywhere.
Return everywhere.
In reality, even brands with the biggest budgets aren't going to get to this place overnight. ASOS were featured in many of the omnichannel examples in this post. But most of the mentioned features were rolled out over time and after testing for customer demand. So it's important to get your omnichannel strategy planned out, research your market and then implement over time with the correct software tying everything together on the back-end. Are you thinking about implementing an omnichannel strategy in your business? Let us know how it's working out so far in the comments below.