Ecommerce Operations
Online Reputation Management: How to Deal with Negative Customer Reviews
Written by Dakota Murphey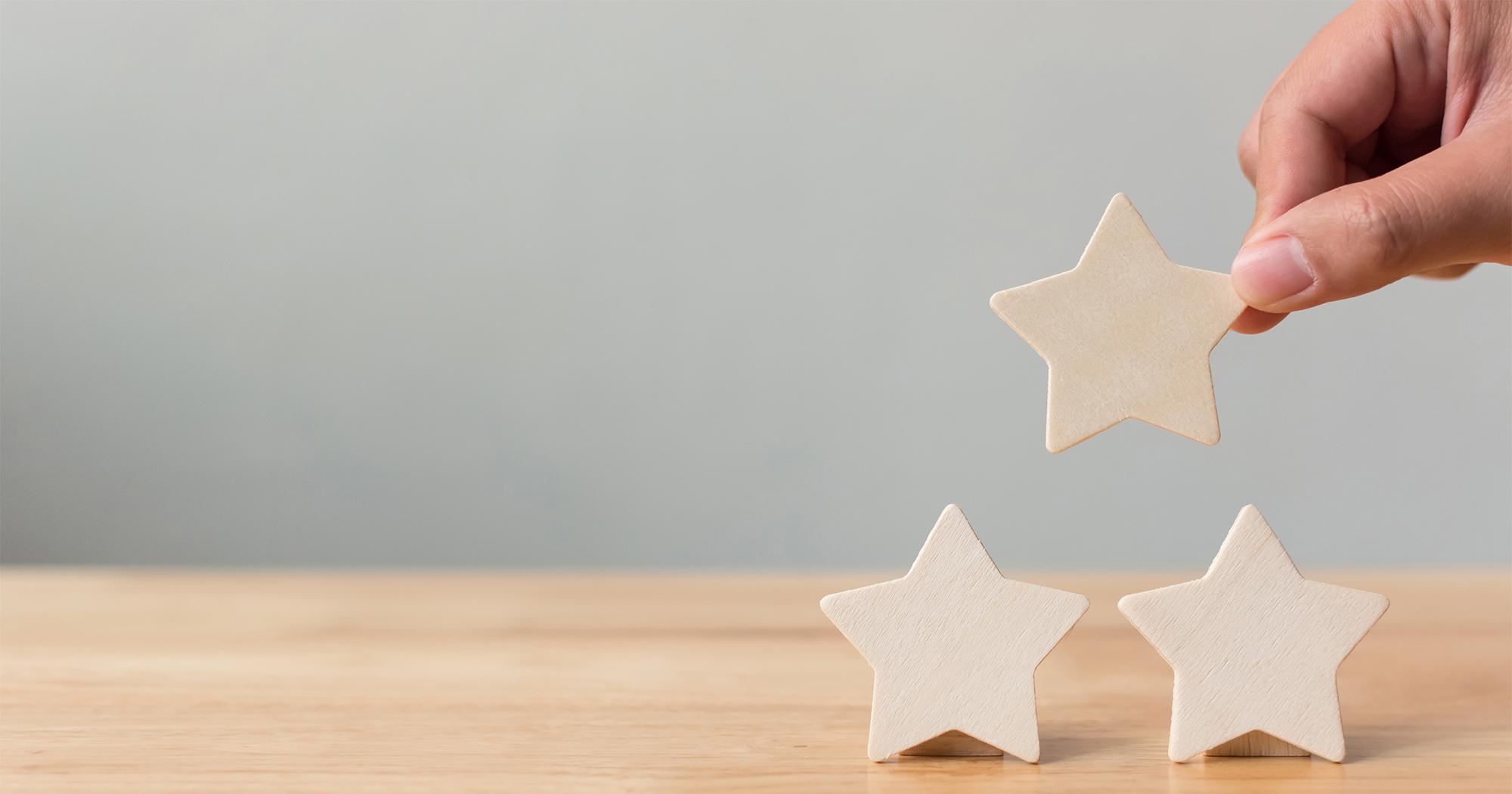 For ecommerce businesses, your online reputation is vital – and one of the most important aspects distinguishing you from competitors. We all know how beneficial positive reviews can be. But too many negative ones can lead to drops in website traffic and would-be customers not feeling comfortable to buy from your brand. In fact: Bad reviews can end up costing your business more than £30,000 a year to mitigate against – not to mention the unknown amount lost in sales. This is why so many ecommerce brands are investing time and money in online reputation management. But is this something your business could benefit from? So in this post we take a look at online reputation management, and how it can help your business recover from negative reviews.
SEE ALSO: How to Turn Customer Reviews into Ecommerce Sales
What is online reputation management?
Online reputation management is the strategy a business takes to shape opinion of the brand across the internet. A strong reputation management strategy can help you to effectively respond and monitor any negative feedback, and balance it with positive comments and reviews where possible.
"It can take years of careful sculpting to craft your online presence, but it all can be destroyed in an instant with a few bad reviews and negative publicity. This makes online reputation management in a digital age one of the most important things that your business can do."
~ Jonathan Monk Senior Manager, Max Your Web
This management is something that you can do yourself (if you have the time and skills), or you can work with digital specialists who can monitor and control your reputation for you.
Why negative reviews sometimes happen
Businesses can get very worried about negative reviews. But they're an unavoidable part of running an ecommerce business. Not every transaction will go smoothly. It could be down to a mistake your business made, or something completely outside of your control. The fact remains that sometimes disappointed customers will take to social media or review sites to vent their frustrations. Try to put yourself in the shoes of the customer – we have all experienced bad service, or problems with an online order. Sometimes in the moment it can feel like your only recourse is to post something negative, even exaggerating or missing out details. If your business is getting these sorts of reviews, try to approach them calmly and understand what the customers wants in order to make the situation right.
How to manage your reputation online
Managing your online reputation is an on-going process that you need to be invested in. For ecommerce businesses, the power of reviews and the strength of your reputation can either earn you valuable repeat customers, or send them off to your competitors. Here are some tips that you can use to effectively manage your reputation online.
1) Monitor the main places
Good online reputation management means actively keeping tabs on what's going on around the web with regards to your brand. It may sound laborious. But it's totally worth it as you'll get an opportunity to respond to and resolve issues you may not have even known existed. Have your support team complete this as a daily or weekly task during any down-time. Getting them to monitor things like:
Yelp.
TrustPilot.
Comparison websites.
Industry blog comments.
Your own blog and social comments.
On-site reviews.
Marketplace reviews.
Any niche review sites related to your industry.
It's also worth setting up something like Google Alerts to send an email every time your brand is mentioned somewhere online.
2) Respond as soon as possible
Criticism can be bad. Criticism that goes unanswered just looks horrible. There are two sides to every story. But if you allow negative comments about your brand to be all that's out there, other users and potential customers will only read the bad stuff. It's not always about responding quickly to 'calm the storm' and explain though. Sometimes customers will leave reviews before even getting in touch with your support team. Often complaining about something that could have been resolved quite easily. Just be genuine, and try to resolve any issues as best you can. Who knows? They may even end up going back to update their review:
3) Be transparent and honest
Customers understand that nobody's perfect, and are willing to forgive mistakes. But if you try to cover up the truth or pretend that problems don't exist, this will turn people off more than the negative review itself. Acknowledge any issues as soon as possible, and show people what you are doing to make the situation right. Where you have control, it's also always a good idea to genuinely publish negative reviews and not simply delete them. A business with solid five stars in every single place is going to raise suspicions. And then truth will likely come out at some point.
4) Respond in a friendly way
Nothing is worse than a review you honestly feel was undeserved. You can do everything right and go out of your way to satisfy a customer. But sometimes they're still not happy. However: Publicly shaming someone is rarely (if ever) the way to go. Most of the time, it's a real person leaving an honest review (even if you think it's unfair). And troll reviews can be dealt with in a better way than a public slinging match. As this restaurant owner found out when a food critic left a bad review: It just looks incredibly bad and unprofessional. So sometimes you just need to bite your tongue and respond in a friendly way. Even if someone is vicious or rude, try to offer help, advice, refunds or whatever you deem necessary.
5) Mitigate with positive reviews
It's a sad truth that customers are more likely to review after a bad experience. With some willing to go out of their way to do so. This can skew review sites and make it look like your brand has a negative reputation, even if the overwhelming majority of your customers have a great experience. So it's imperative to get those happy customers helping to paint a real picture of your brand among all the reviews out there. Send automated follow up emails a couple weeks after expected delivery dates prompting customers to:
Get in touch if something is wrong.
Leave a review if they're happy.
Note how the first point of call is to get in touch if something is wrong. Don't encourage everyone to review straight-up, or you could be simply asking for bad reviews. Yotpo and xSellco Feedback are great tools to collect reviews and set-up automatic emails after purchase. And if you really want to drive a sudden influx of reviews, it could be worth offering some form of reward, discount or entry into a prize draw.
SEE ALSO: Advocacy Marketing: How to Get Customers Shouting About Your Brand
Online reputation management tools
In order to manage your online reputation effectively, you can't do all the work yourself. Searching social media platforms daily for any negative mentions of your brand would be exhausting, let alone also keeping track of the various review sites. This is why many ecommerce businesses are making use of a range of different reputation management tools. These tools can make it much easier to track what is said about your brand and allow you to correct inaccuracies and respond. Some popular reputation management software and tools include:
Final thoughts
Negative reviews are always going to come along at some point - especially as a business continues to grow. But solid online reputation management is how you combat them. For the most part, this isn't about stopping the reviews entirely. Rather:
Learning from them in order to minimise future problems.
Responding to them individually in the most appropriate and helpful way.
Follow these guidelines and ideas and you'll protect your brand reputation - and make growth that little bit easier.