Ecommerce
The Post-Covid Slump: Biggest Challenges for Ecommerce Retailers Right Now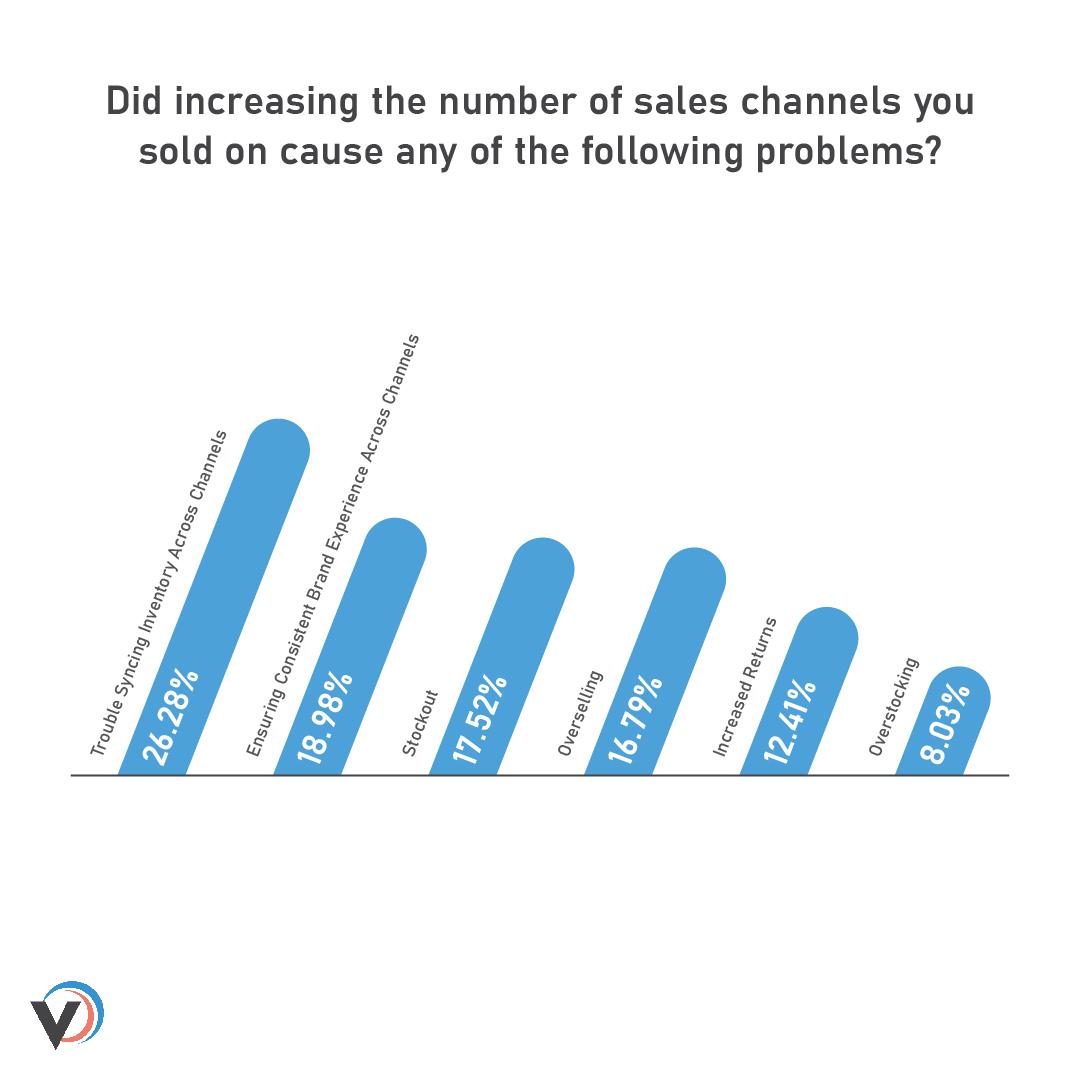 Finding out the biggest challenges ecommerce retailers face post-pandemic
The last year has seen an unprecedented boom in ecommerce sales, with physical retailers moving online and single channels retailers looking to scale up their sales across marketplaces. That's great news for retailers, right? Well yes and no. Retailers dream of turning their business into a multichannel powerhouse, but not many came into the pandemic with the logistics in place to keep up with this demand.
We ran a survey of 167 retailers to find out what that boom has meant for their business practices and what they believe the future holds as the pandemic eases in many markets.
Key takeaways
One in three retailers fear a post-Covid drop in demand
One in four ecommerce retailers plan to invest in inventory management software in the next 12 months
One in five retailers plans to invest in conversion rate optimization in the next 12 months
Syncing and tracking inventory is the biggest distraction from business goals for ecommerce retailers
One in Three Retailers Fear a Post-Covid Drop in Demand
It's no secret that the covid pandemic has led to a dramatic rise in ecommerce sales, with the value of global ecommerce as a whole jumping to $26.7Billion. 
Yet many retailers are worried this boom will not continue. Whereas in the last 12 months, the issues have mainly risen from meeting increased demand, one-third of retailers worry the next 12 months will lead to the opposite problem.
The second most common worry was rising shipping costs, followed by ensuring consistent demand across multiple channels.
But, How Much of a Challenge Will a Post-Covid Drop In Demand Be?
It's clear that many retailers are worried about their business facing a drop in demand. Yet there are signs that this will not be as much of a factor as people fear.
According to a report by UNCTAD, the rise in ecommerce may be more permanent than people believe. In a recent report, UNCTAD Acting Secretary-General Isabelle Durant said "Businesses and consumers that were able to 'go digital' have helped mitigate the economic downturn caused by the pandemic….they have also sped up a digital transition that will have lasting impacts on our societies and daily lives."
It's also important to remember that this is not just a shift in sales, it's a shift in the way people buy. According to IBM's Retail Index the pandemic accelerated the shift away from brick and mortar stores to ecommerce by five years. While the future is uncertain, it's unlikely that this shift will revert dramatically over the next year.
What Ecommerce Companies are Doing to Meet These Challenges
When asked what they were planning to invest more in over the next 12 months, one in four said inventory management software. The next most popular choice was investing in conversion rate optimization (one in five).
Investing in conversion rate optimization makes sense if you are expecting a drop in demand, as retailers are expecting to be fighting over a smaller audience in the near future.
Meaning that every visit counts. 
We spoke to James Willmot, optimisation manager at BluBolt, about this shift in towards CRO:
Jake Wilmott, Optomisation Manager, BluBolt
"With so much uncertainty around ongoing COVID restrictions for physical stores, we're seeing eCommerce managers focus on what they CAN control. Ensuring their online store is running at full throttle will not only help their brand through a challenging time but ultimately drive more revenue.
With a mindset shift into CRO, brands benefit from making informed decisions that are grounded in solid data and user research. Knowing what to improve and where to invest is half the battle, especially with higher targets for website performance, and limited staffing and budget resources."
Coming third is automated warehouse management software which, like inventory management software, suggests e-commerce retailers are looking to fix operational problems and control their costs.
But why are ecommerce retailers so keen on fixing operational issues?
The answer lies in the difficulties they are having when looking to take advantage of multichannel ecommerce.
One in four ecommerce retailers had issues controlling their inventory when increasing sales channels
The boom in eCommerce over the last 12 months has led to half of our respondents increasing the number of channels they are selling across.
Yet, with this increased opportunity comes increased challenges. When asked what issues increasing sales channels had caused one in four said it had led to trouble syncing inventory, while one in five said it has been difficult ensuring brand consistency across channels.
Keeping Track of Your Inventory is the Biggest Distraction for Multichannel Ecommerce Businesses
With one in five of our surveyed retailers now selling across more than five platforms, it's no surprise that inventory control is proving a challenge. When asked which of the below was the biggest distraction from their business goals, almost one in three said it was syncing and tracking their inventory.
The next biggest headache was returns management, with one in five listing this as the most distracting factor.
As retailers add channels, syncing inventory across these channels is still a burden, taking up valuable time that could be spent growing a business. This can be seen by one in three retailers selling on 5 or more channels saying that syncing and tracking inventory was the biggest distraction from their business goals (compared to one in five who sell on two channels).
Three out of Four Retailers Experienced High Sales Periods in the Last 12 Months
Unsurprisingly, given the boom in ecommerce, many of our respondents have experienced unusually high sales periods. Unfortunately, with these sales periods comes yet more problems if businesses are unprepared for them.
One in Three Said That This Led to Losing Sales Due to Being Out of Stock
One in three said high sales periods led to losing sales due to being out of stock. A problem that doesn't just lose the sale, but could lose those customers permanently. Hurting future sales figures too.
Increased sales led to operational problems for 1 in 2 ecommerce retailers
That half of respondents said that increased sales periods led to either unexpected strain on warehouse processes, increased mispicks or increased returns suggests that they weren't able to capitalize on these high sales periods.
This can be a key challenge to growth for ecommerce businesses as it will hold them back from getting the most value from these sales periods.
It could also lead to long-term damage to their reputation if customers receive the wrong items. These customers will end up with a negative opinion of the brand, which could lead to bad reviews that put off future customers.
It's clear that while ecommerce has undergone massive change over the pandemic, it has not become less competitive or challenging.
To meet this challenge retailers will need to make sure that they are able to grow their brand effectively and this means having a  firm grip on their fulfillment operations. 
This will allow them to weather any post-covid drop in demand and let them take advantage if the sector continues to grow. That's why many companies are considering using a commerce ERP.