Ecommerce
Selling on Search Results with Rich Snippets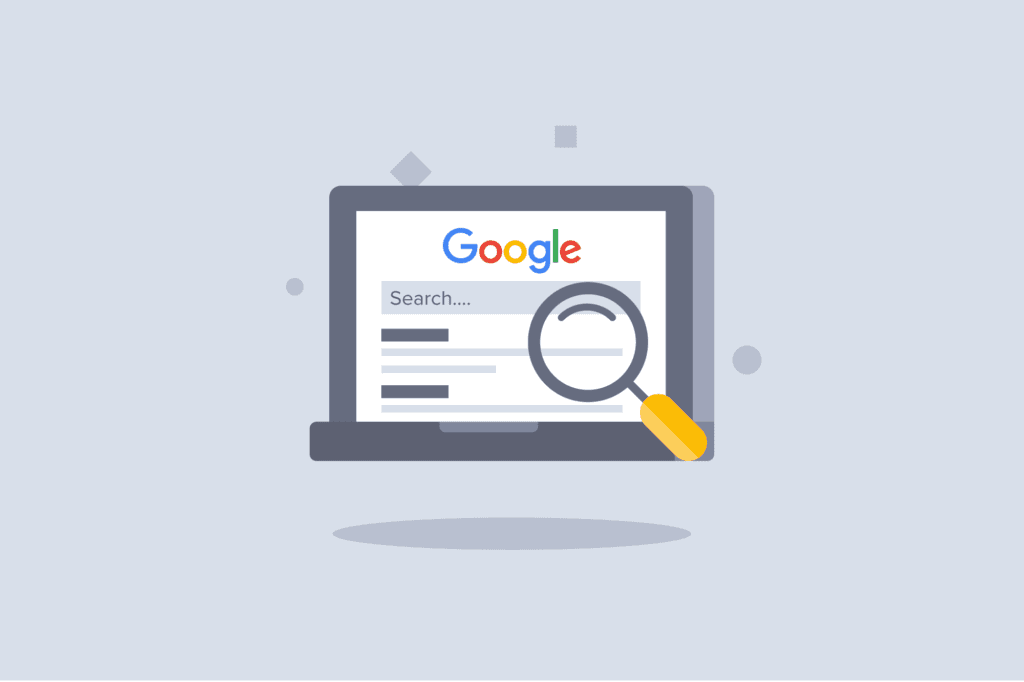 "Don't judge a book by its cover". It's rather a very potent proverb to describe the malsight of judgment by the surface of something, but not very quite when it comes to Search Engines on the internet.
It's almost indefinite when a customer enters a thread about buying an electrical drill on Google and finds tons of searches without any clue which will drill the best hole.
When it comes to shopping online, the customer never has much time because even a few seconds of wasteful and irrelevant searching can call the day off. To sell you must make the product obvious and transparent on the results page so that is prompts the customer into course of action.
The Rich Snippet extension has just the right tools to make your average non interesting search results into eye opening conversions.
Rich Snippets transform your average Google listings in to eye catching listings that convert
Go ahead and enter a search string on Google and you will find several searches regarding it.
However, being the heedful and attentive shopper that you are, you ought to click on the search that invites you to it by talking about its features, ratings and how others think about it.
You tend to click on listings that talk about features and have ratings from other customers
Always keep in mind, the customer's perspective is quite dejecting when it comes to opening websites that don't show their contents compared to those who exhibit it vibrantly on their search results. 
How it Works
The central idea that fuels the use of Rich Snippets on search engines is to make the job of the merchant less intimidating by making page indexing easier for Google. All the HTML Microdata and the Microformats can be niftily related to Meta tags along with Rich Snippets.
The search mechanisms in Google are essentially on the lookout for brisker ways to project the information on the search results through a semantic approach, and rich snippets is rather the best means to do so.    
Rich snippets help users discover the relevant websites that they are looking for aside from the several invariable details that do not concern the online user. It basically gives customers a sense about what is in store for them. This not only helps users identify which link has a juicier bite, but also helps you to market your products by keeping in mind the customers perspective.
Customers Prefer Rich Snippets
The primary reason why customers don't spend a lot of time browsing website pages to find something relevant is because most of the content they click on is absolutely irrelevant.
It wastes their precious time and weakens their purpose to purchase products online. 
For instance if a customer needs to check the price of a specific product, he/she will check it on a popular search engine such as Google and enter the name of the product. Once the name has been entered several products will appear from different manufacturers, but what makes the customer tick?
A social experiment showed that when customers are buying from street vendors, they are often drawn closer to those stalls that have price labels or use chanting sales pitches that high tones the price of the product. This activates certain triggers that confide assurance to the customers into purchasing the product. 
Scarcity of Rich Snippets
These small details cast real big shadows when it comes to the customer's perspective. A customer only needs a pinch of interest to keep him/her engaged in the process that can easily fruit into healthy sales to you e-store. Rich Snippets use schema tags that assist the customer in identifying the product and making the search process convenient.
This extension has remarkable potential for merchants to achieve almost instant recognition against the competitors, but stats from Distilled suggest otherwise.
A study conducted on the effectiveness of schema tags in search results clearly shows that proper use of Rich snippets can mean 10-20% increase in click-through rates for e-business. 
Rich Snippets can increase click through rates by 10-20%
As of right now, about 36.6% of Google search results include rich snippets such as reviews, product description and ratings etc, which have the potential to attract greater audience if displayed in search results pages.
Unfortunately, rich snippets are the most underrated and underused tool in the e-business industry with only 0.3% websites that benefits from it. This percentage is depressing and extremely low for today's world that thrives on ecommerce.
These statistics suggest that most of the time it's the merchant that doesn't really know how to sell, whereas the customer is always on the lookout for purchasing products. This lack of intimate guidance for the customer is due to the absence of Rich Snippets.
Schema Tags
Snippets can appear for almost all sorts of content by using Schema Tags. Schema tags are composed of product ratings, reviews rewarded by other customers, name of the product, price tag, featured image and availability etc. This not only helps boost the visibility of the product, but also generates a healthy click-through-rate.
These Schema tags include
By mentioning the name of the product you allow the customers to know which brand of product they are looking for
Breadcrumbs minimize the number of clicks a visitor makes in order to get to a higher-level page
Using various identification properties as Google recommends including brand and at least one identifier for each product
Featuring product image increases customer engagement and conversions rate
Your product features can be displayed that helps customers compare it with other products on search results
By showing price of your product you can trigger call to action in customers
This element helps regional customers buy in their own currency
Status shows if the product is available in stock, size and color etc
Reviews or ratings can be added in text, symbols or links which lures customers to the website and increases CTR
Choose a Plugin
The first and the most convenient method is using a plugin. You can easily pick the highest rated plugin from the internet and put it to use. After you have safely installed the plugin, you will access the page editor for the content you wish to show from your website and use schema creator form.
This allows you to select the schema types for the websites and fill them with appropriate values that will be added in the HTML code. If you are using a Magento platform, then by far the best and the most convenient option would be to use Magento rich snippets extension.
You can Always use Schema Generator
This is a rather tricky method of adding schema tags to your content and you might need to call in a developer if you are new to it. For this very specific purpose, Google has created a smart tool for webmasters which is Structured Data Markup Helper.
It is not difficult at all once you get into the swing of things and you can start inputting website URLS and start tagging. This way you will successfully apply schema markups to the content of your website. It also depends on the working platform of your website. A website that is mostly composed of static pages will breeze easily but for an ecommerce shopping cart platform such as Magento you might want to consider help from a developer.
Do it Yourself
Even though these two tools are automated and self reliant, many properties that you wish to add in your content cannot be accomplished with them. Thus, you have to put them up manually and edit whenever required. It can be a real ordeal sometimes, but again, you can't learn unless you do it.
To avoid messing up your HTML code and contorting your web pages, you can always use another Tool by Google which is Structured Data Testing Tool. All you have to do is copy and paste the complete HTML code by the left panel of the tool and click on "validate". This will shine a green light to show if the tool is agreeing with the order of the code.
Conclusion
Rich snippets have the potential to increase click through rates yet definitely reduce bounces without compromising the content structure of the website. However, some merchants also use schema tags indiscriminately, showering their products with abundance of boastful praises without any relevance.
The word for that is spamming, but to a modestly displayed search result with reasonable yet essential details, the eye of the customer will find it rather more catching. Remember, it not the size of the hammer that counts, it also how you wield it.
Simon Walker is a veteran eCommerce Consultant & Developer for FMEextensions who develop top premium Magento extensions and customized eCommerce stores. He has been in the eCommerce development industry for more than 7 years and specializes in Magento programming development. You can reach him at Twitter & Google+.