Ecommerce
Top 16 WooCommerce Themes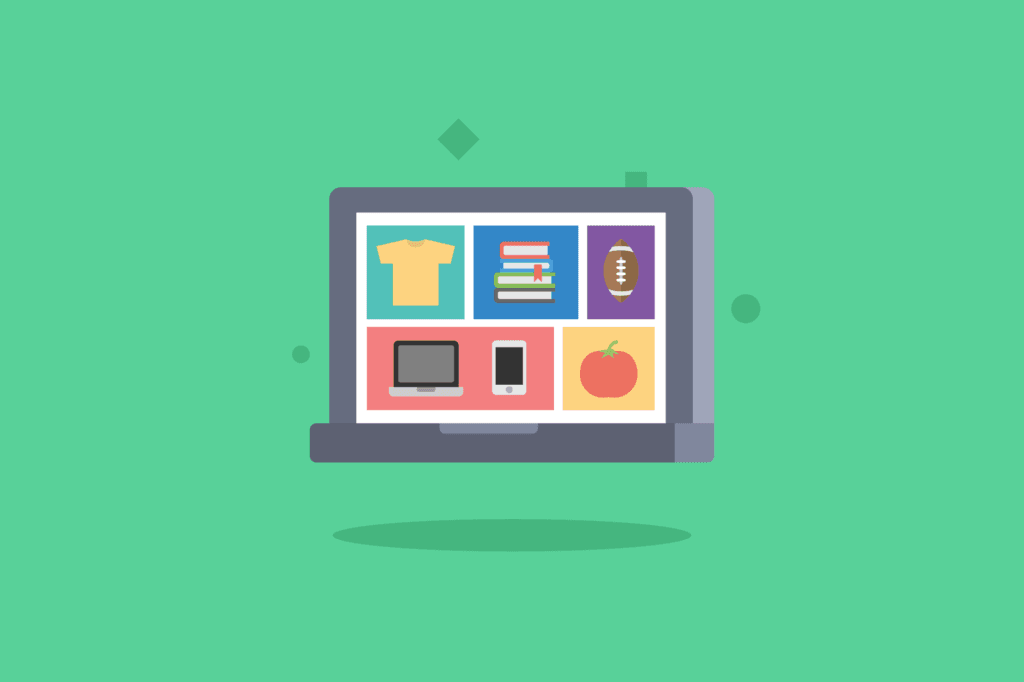 WordPress easy and convenient CMS is ideal for building or revamping your website. It's a great solution for a personal page, to a huge ecommerce website, thanks their plugin WooCommerce.
WooCommerce's responsive design, short-codes, clear shipping and tax settings, diverse marketing promotion options and payment gateways will let you set and customise your website to amaze your customers.
So without further ado, let's check out the best 16 WooCommerce themes.
The striking Fishing Online Store WooCommerce Theme is a great solution for any fishing store. Responsive design and Parallax effect will provide your customers with a pleasant user experience, regardless what gadget they use. The quality product presentation is improved by the product zoom and quick view to present all the minor details of your products. The image blocks will help you conveniently structure your content.
Bright and colourful, the Print Production WooCommerce Theme with a full-screen background image will help you gain the attention of your customers and organise your content. It's a great choice for print or bookstores. The fully editable template is very easy to customise and multilingual, which helps you switch your website to another language headache-free and increase your international sales.
This spectacular Computer Hardware WooCommerce Theme comes with a lightly coloured background and huge elements which are perfect for any electronic or computer store. A powerful website slider helps you highlight your promos, new products and other information.
The Natural Foods WooCommerce Theme comes with a colourful full-width image, which is perfect for any food website. The convenient and helpful menu is a useful solution to structure your content and build sections like new or popular products. The newsletter subscription allows you to gain the attention of your customers and highlight the best qualities of your products.
The sophisticated PencilBox WooCommerce Theme with a dark colour scheme is essential for stationery or equipment stores. The responsive design will render your website on any screen of any device. The menu is convenient and will help you structure your content and highlight your products.
The structured Home Electronics WooCommerce Theme is another great template for electronics stores. The well-organized product images are a great solution to entice your customers. The lazy load will help your website work lightning-fast. Diverse short-codes will make it easy to set up your web resource by yourself.
The classy Book Store WooCommerce Theme, with a full-width background image is perfect for any online book shop. The diverse short-codes make it convenient and headache-free to set up your resource without any web development skills. Various sliders, audio and video integration help to improve visual experience and drag the customers attention to your products.
The Gifts Shop WooCommerce Theme's clean design and perfect structure is great for any online store. Being responsive and based on Bootstrap, it scales your web resource with a valid code and renders it on any device. Shortcodes help to set your online store easily and conveniently. Diverse sidebars, layouts, and column options structure your content and organise your products to increase your sales.
The Wine Store WooCommerce Theme with the light background and huge product images will suit winery or food sites. Diverse colours, fonts and background videos will improve the visual experience, highlighting the best characteristics of your products. The categories menu will help you structure your products conveniently.
The Medical Instruments WooCommerce Theme, with its light background and scalable images is ideal for any medical or healthcare website. Custom post types and post formats will allow you to edit your website.
The striking Spice Shop WooCommerce Theme with an eye-catching design is just the thing for a spice store. Bright and vivid layout added by Parallax effect will give intensity to your product images. Diverse widgets and plugins will help to run your website easily and conveniently.
The Mobile Gear Store WooCommerce Theme with its fantastic background, quality images, price tags and stickers is another great choice for any electronics stores. The content structure and colourful call to actions will help you drag your clients' attention to the things you want to emphasize. Diverse widgets like social sharing will allow you to increase your client base.
The professional and clean Computer Hardware Components WooCommerce Theme can be a great starting point for any hardware online store. It comes equipped with diverse colours, different post formats and Google fonts. An SEO-plugin as well, is perfect to raise your ranking and create a profitable website.
The Computer Hardware WooCommerce Theme with a professional design is recommended for a computer store. The responsive design and cross-browser compatibility render your website perfectly on any screen in any browser.
The Fitness Store WooCommerce Theme can boast a design that is just the thing for any sportswear site. The retina ready images will look great on any screen with any pixel density. The template is very easy to edit and its structure is very convenient.
Shoptimizer is a fast WooCommerce theme with a clean minimal design, optimized for speed and conversions. Using some of the key research from Baymard, CommerceGurus have created a product focused on ecommerce and features lots of well thought about elements to improve sales and convert more users into customers.
Being filled with so many features, WooCommerce is a great solution for any ecommerce website. It will suit the requirements of both small retailers and huge corporations.