Ecommerce Growth
10 Inventive Ways to Drive Ecommerce Sales From YouTube
Written by Patrick Foster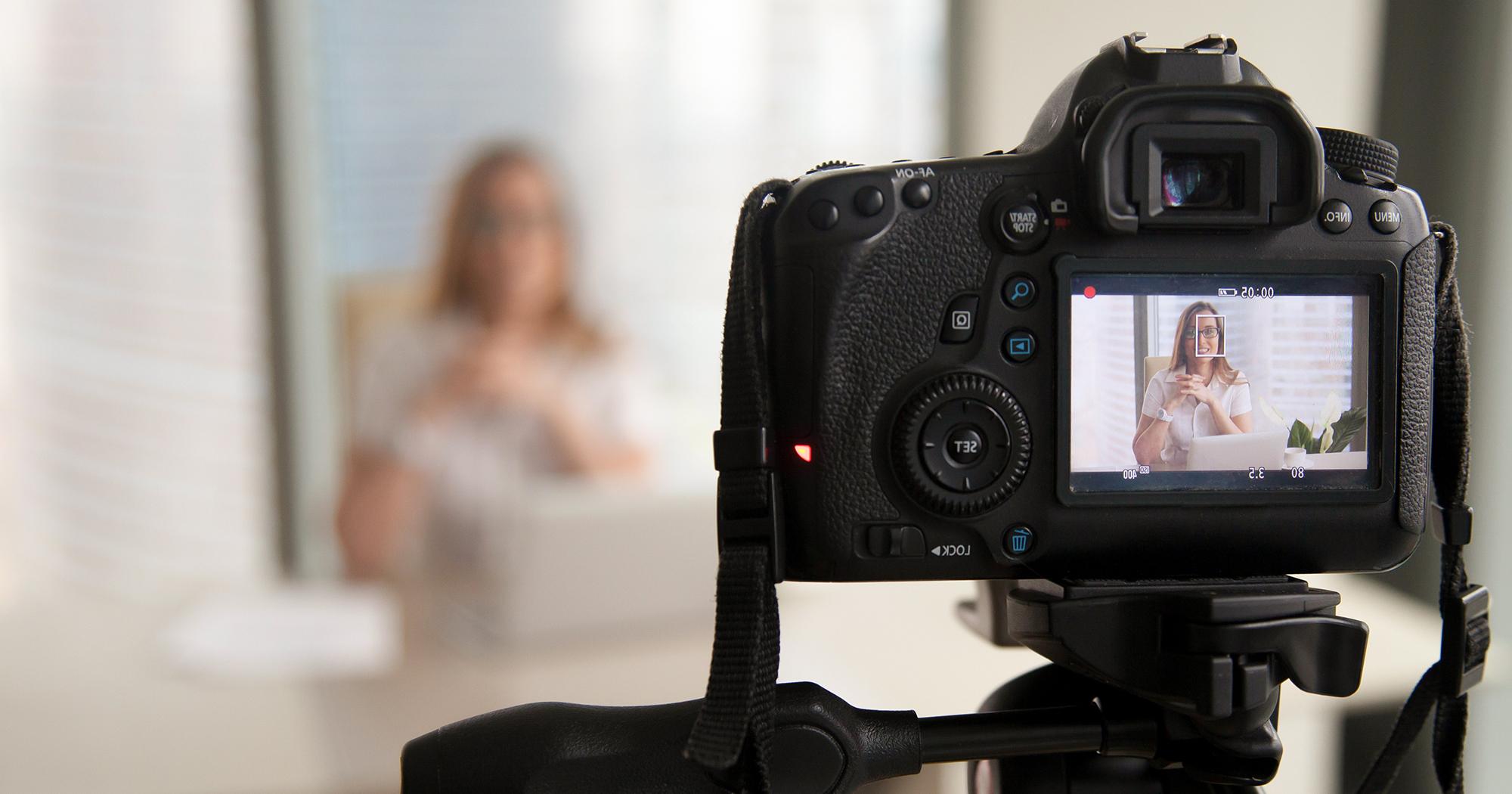 Ecommerce retailers are leaving sales on the table when it comes to YouTube. The video sharing platform currently processes over 3 billion searches a month - second only to Google. Meaning it's a platform full of potential customers craving solutions to a variety of problems. But YouTube sometimes gets forgotten in ecommerce. Taking a backseat to other social networks and marketing tactics. So in this post we go through 10 inventive ways you can take advantage of YouTube for ecommerce.
SEE ALSO: Social Commerce: The Latest on Mastering Social Selling
Create a glossy commercial
---
When you think of product commercials, you likely think of TV channels and movie trailers first — big cinematic productions created to raise brand awareness. But there can be a lot of value in creating product commercials specifically for YouTube. You can exploit the format to link to your other videos, or even to videos of other channels talking about your products - and make it as long or short as you prefer. Sometimes the direct approach is the best. While competitors are dancing around their offers, you can be completely straightforward and brazen in your direct commercial — and if it's at least somewhat creative, no one will care about the quality of the production. Take a look at this commercial Death Wish Coffee created for their YouTube channel:
Notice how their commercial doesn't just highlight product features. Rather, it appeals directly to the identity and emotions of their target customer - something infinitely more powerful than fancy production values.
2) Produce an FAQ video
Potential customers coming across your brand and/or products on YouTube will likely want to dig a little further before making a buying decision. But the great thing about YouTube is that videos all link together through annotations, recommendations and playlists. Meaning you can make all the necessary information easy to find. An FAQ video (frequently-asked questions) is a fantastic opportunity to address common concerns about your product in a friendly and convincing way. You can learn about those concerns through reading video comments and going through feedback on social media and your website — they shouldn't be hard to find. You can then set that video to play after your commercial, and tag it accordingly so that it will show up in searches for the answered questions. Learn more about how to produce an FAQ video by using the advice in this video by MediaBrighton:
3) Challenge relevant influencers
Challenges are consistently popular on YouTube. They provide steady entertainment and creative direction, and play off the human desire to compete in teams. An excellent marketing strategy, then, is to find relevant YouTubers — people who consistently produce content for your target audience — and challenge them somehow. For example: If you sell cleaning products, you could challenge an influencer to see how much of their house they could clean with it in five minutes. They'll obviously video themselves doing it and upload to their channel. This 'makeup challenge' on Ryan Sylvia's channel is a great example:
If you look at the video description in YouTube, it's obvious that it has ties to Benefit Cosmetics - these are the only products mentioned that have links. Making it a great way to boost sales for the company.
4) Communicate your values
Context matters in the sales world, particularly in this time of complex brand loyalty. People want to know that they're buying from brands they trust and align with personally. Consequently, it's a good idea to step out of the shadows and address your customers (and potential customers) directly — with YouTube being the perfect platform for that communication. YouTube comments may often get negative. But video at least affords you the room to expand upon your comments and take as long as you need to explain your perspective. You can provide a long-form video detailing things like:
Where your company came from and why it exists.
What you care about.
The values you believe in.
What you aspire to achieve.
This is a great way to get people tied into your brand at a deeper level than material products. Making them more willing to trust you with their time, money and effort. Lush Cosmetics do a phenomenal job at communicating their values with their '2018 in Review' video:
There's very little about individual products in there. But they get you to 'buy in' to their story and what they're trying to achieve in the cosmetics industry.
5) Show your products in action
Ecommerce has a major trust gap. You're selling physical items, but people can't hold them, examine them closely or interact with them at all. You can mitigate this to some extent with comprehensive product photos and even 360-degree views. But you're still facing an uphill battle in this respect compared to someone selling from a physical store. Video, though, allows you to document a product in a much more well-rounded way - more closely resembling the experience someone would have of actually getting and using it. Think about the immense popularity of unboxing videos, and how they play upon the excitement of getting and unveiling something new. And while a glossy commercial can disguise some rough edges, a real-world test is much more honest and informative. Take a look at how Native Union use this video to address specific problems that their NIGHT Cable product solves:
But your product demo doesn't need to be all serious and feature-heavy. Here's a great example of how Nine Line Apparel use humour and simplicity to show off the problem their Stout Hoodie solves:
6) Tell a multi-video story
The hard sell isn't always the best approach - especially if your product is high-end in price or unfamiliar to people. YouTube is great for drip-feeding promotional content through video series. You can introduce a narrative thread, then follow it to its conclusion over numerous videos - each one building up hype for the next. Simple example: Do a 2-part before-and-after product test. Show your product being used in part one, then show the results in part two. Beardbrand is a master of before-and-after product videos. They use video to tell the story of how useful their products are, but really add value to customers by giving grooming tips – selling the routine, rather than the product:
7) Partner with compatible brands
Cross-promotion can be crazy effective if you find compatible brands to partner with. This means searching for companies with target audiences similar to yours, but selling different products. In other words, they're not competitors. YouTube collaboration is then very simple: You appear in another channel's videos, and they appear in yours. Either through meeting up in person, or just splicing each other's footage together. Simply reach out to a channel that interests you and propose teaming up for mutual benefit. What you work on together is up to you, but it could be as simple as cross-promotion (you talk about their products if they talk about yours). The GoPro and Red Bull Stratos cross-promo campaign is (literally) out of this world:
A stunt like this is probably slightly out of the average retailer's budget. But this is still a fantastic example of how partners worked together to cross-promote to each other's audiences.
8) Embed videos on product pages
Embedding videos on your product pages can make them much more compelling. If someone is on a product page, it means they are at least somewhat interested in buying that product. And video will help:
Communicate that product's value even more.
Demonstrate the product in action.
Overcome certain objections a browser might have about making a purchase.
Try using your product videos as your lead product images if possible. It'll help them stand out from comparable products, and make your website more engaging in general. Take a look at how ASOS utilise video of someone modelling their clothes on product pages:
9) Directly compare to rivals
Fortune favours the bolder, and few things are bolder in the world of product marketing than directly invoking rival products. It's almost a declaration of open hostility when done tastelessly. But calmly explaining (and showing) what makes your products different from others on the market can be a great weapon. You could make a video testing your product against others of that type, for example - showing where its strengths and weaknesses lie. Note that weaknesses are important to mention as it isn't necessarily useful to only show the positives. It can make the claims feel questionable, whereas showing the good and the bad will make the good seem much more credible. This video from AppleInsider is an excellent example of how powerful a product comparison video can be:
Openly address criticism
---
Too many companies attempt to conceal their failures. They hide or delete negative reviews, ignore critical comments and press on as though everything is going swimmingly. This simply doesn't work in the long run. If you want to get people on your side, you need to stand up and address the criticism — and YouTube is a great medium to do it on. YouTube is the best channel for the 'talking-head' format of stating your case to the camera. And this is a great option for candour and honesty when trying to turn negative feedback into a positive. Calmly explain what went wrong, and let people know what you're going to do about it. Missed deliveries? You'll make them up. Failed to meet quality standards? You'll improve. There's always room for brand redemption if you're willing to face up to the situation. By documenting your efforts to succeed on YouTube, you'll likely pick up some fresh support, and potentially convince some of those who wrote you off to give you another chance. Domino's Pizza is a great example of this. They produced videos documenting their redemption process after receiving a lot of negative criticism about their pizza:
This was then followed with a video of Domino's taking the improved pizza to their harshest critics from the original video:
Final thoughts
As we've seen, YouTube has a lot of potential for creative marketing. And can be a key source of growth for your commercial business if used correctly. You don't need to do each and every one of these things - just review them all and give some thought to which options might suit your brand. Have you had any success with YouTube marketing in your ecommerce business? We'd love to know what you learned! Let us know in the comments below.