Free

eBay Shipping and Inventory Management Tools

Cut the cost of shipping orders on eBay and everywhere else you sell with Veeqo's free suite of Inventory, Shipping and Warehouse Management Tools.
Free eBay Shipping Software
Automatic rate selection
Save time with rate shopping that automatically chooses the best value label based on label cost and the promised date of arrival to your customer.
Faster bulk shipping
Veeqo can select the best rates for your eBay orders and ship up to 100 at once. So you save time, clicks, and cash.
Automated shipping rules
Set up weight, value, delivery options, and other specs in advance so you can efficiently ship all your eBay orders. Veeqo even follows your pre-set guidelines to offer up the best labels.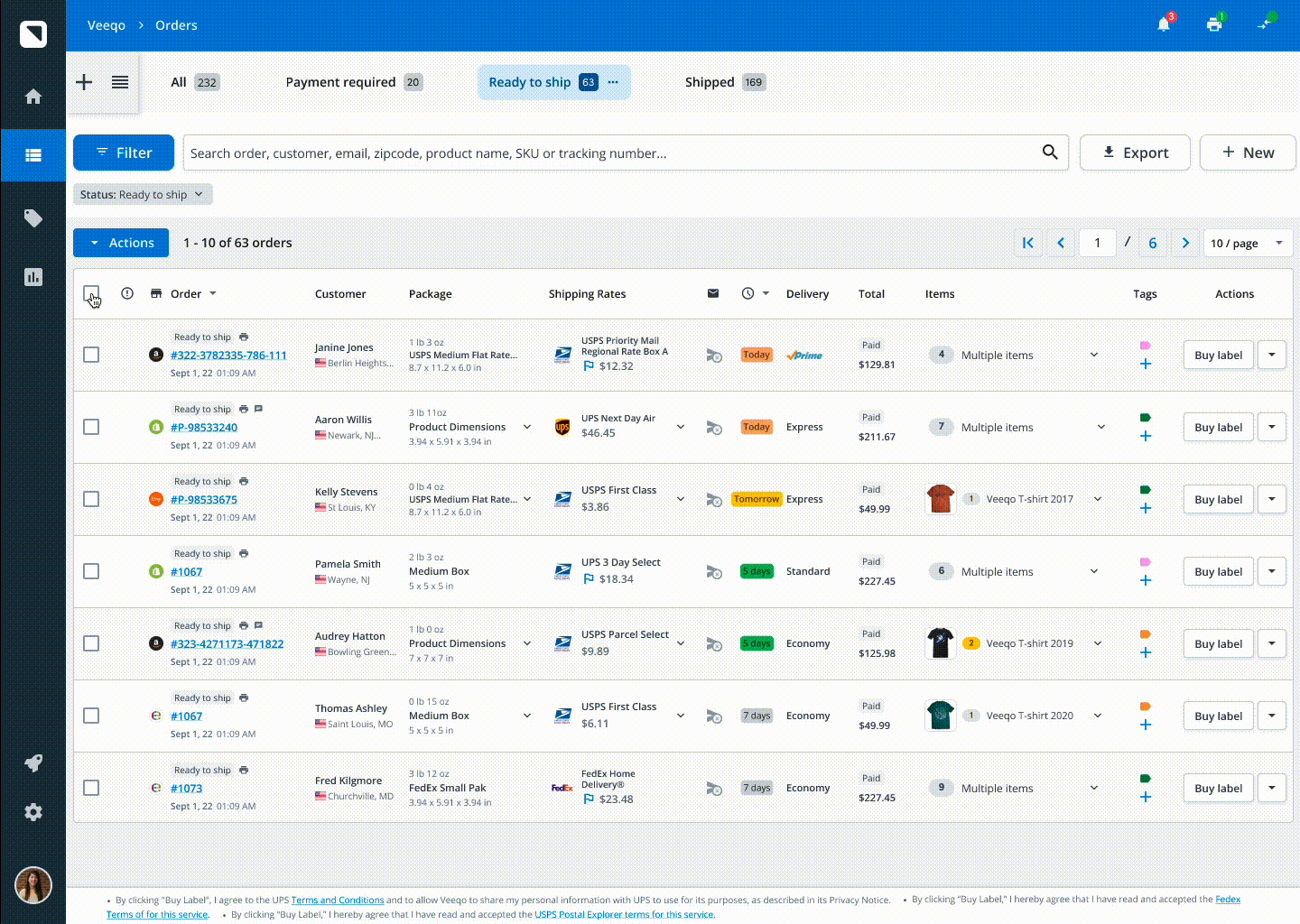 Free Ebay Inventory Management
Sync your inventory from eBay into Veeqo's software and ensure that your stock is always accurate and up-to-date, giving you the confidence that your inventory is being tracked all the time with no manual work.
See inventory that's on hand, committed, available and incoming. Store by store, product by product. Say goodbye to overselling and hello to happy customers.
Connect a store for instant low rates
Veeqo gives you immediate access to discounted shipping rates from all major US carriers. No negotiations.
eBay Stock Management built in
Streamline how you manage your eBay stock with Veeqo's pre-set rules and supplier purchase order features.
Automatically route orders to specific warehouses based on inventory levels, sales channels, final destination, and never worry about stock management again.
Ship eBay orders with Multichannel Fulfillment by Amazon
Leverage Amazon's fulfillment network and expertise to power the growth of your ecommerce business.

With Veeqo's eBay integration with MCF you can manage your shipping, inventory and fulfillment all in once place by sending orders from eBay and any other channel to Multichannel Fulfillment by Amazon.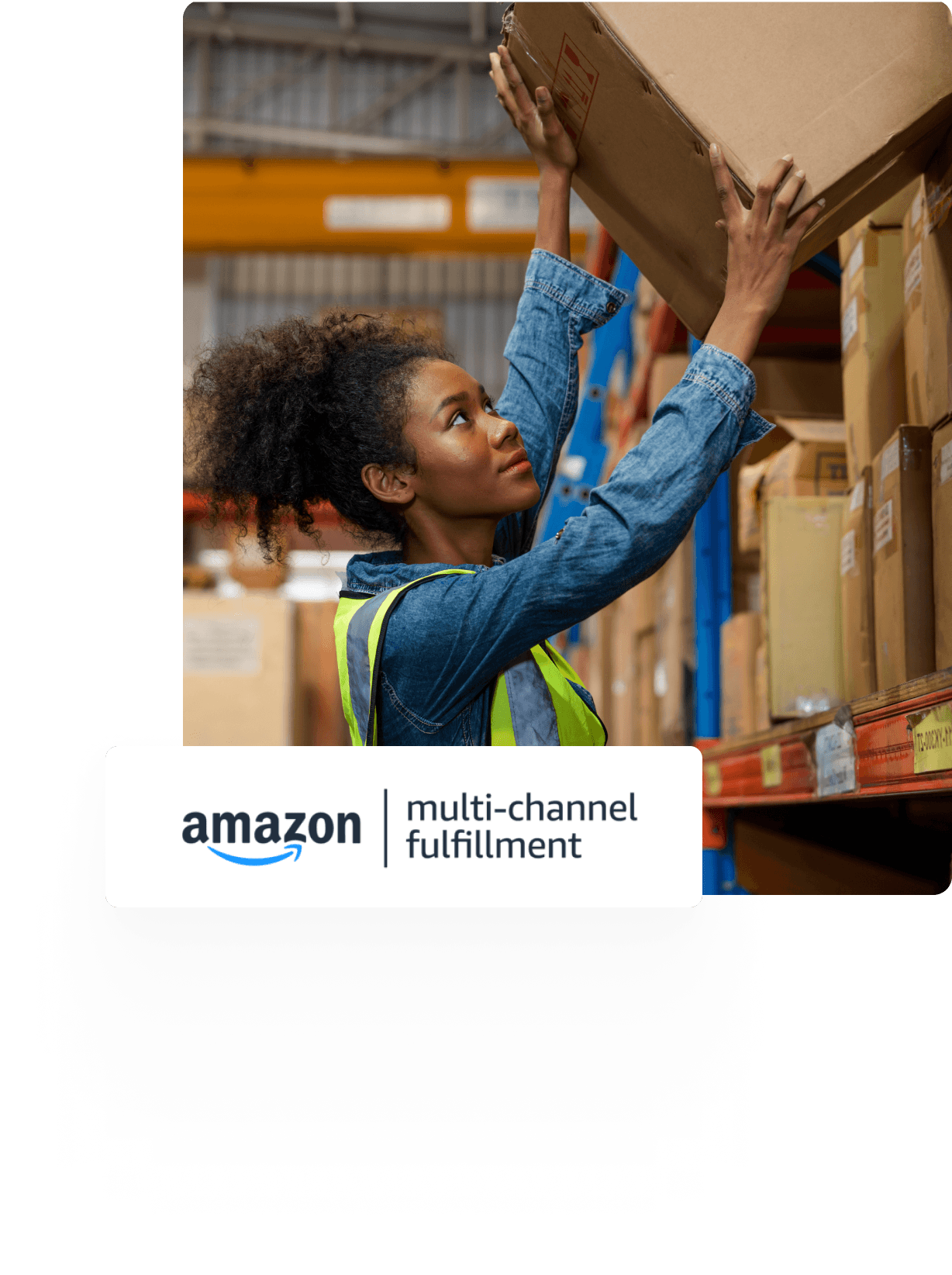 Plus, do more than print labels with our Power Features
Wave goodbye to spreadsheets with multiple tools wrapped into one, at no extra cost. Subject to our fair usage policy.
Inventory control
Your stock automatically updates across all your stored. Goodbye, spreadsheets! Hello, peace of mind.
Pick with your mobile device
Use our scanner or your mobile device to help you pick, pack and ship the right items quicker - with a lot less risk of sending the wrong stuff.
Report and Forecast
Veeqo tracks and organizes all your sales data to make planning, purchasing and growing your business a breeze.