Buying your shipping labels
Save time and buy up to 100 shipping labels in just one click using Veeqo's smart rate-shopping tool. Easily add insurance, a return label or split your order into several packages without the hassle.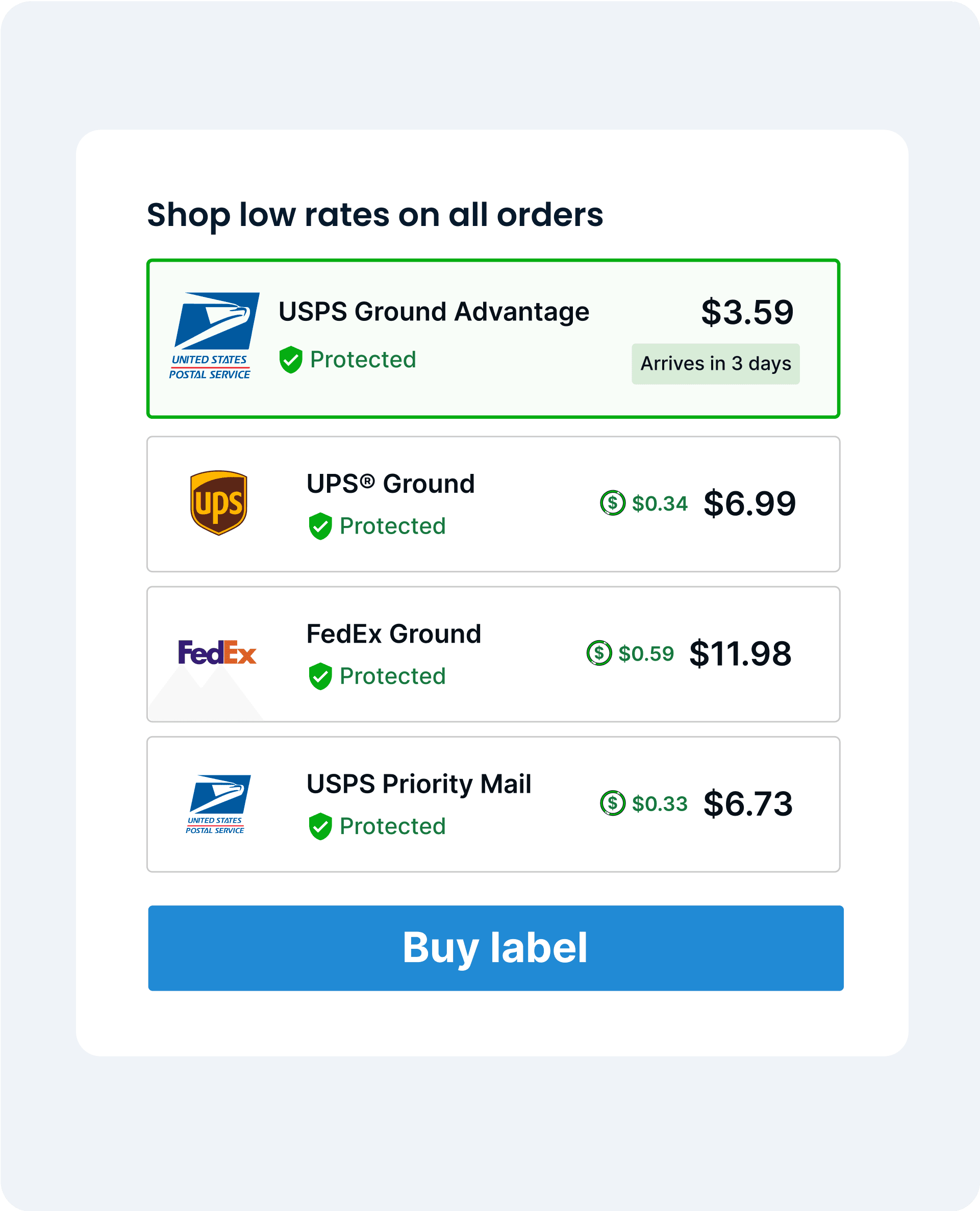 Lightning fast

rate shopping

Find the cheapest shipping label, first time, everytime.

Our rate-shopping automatically finds the lowest shipping rate available based on size and weight, saving valuable time when fulfilling each order.

We'll also take into account the customer's delivery promise so they're never kept waiting longer than expected.
Insure your
high value orders
Rest easy knowing that your shipments are protected every step of the way while en route to your customers.
Insurance can be added to your orders in just a few clicks.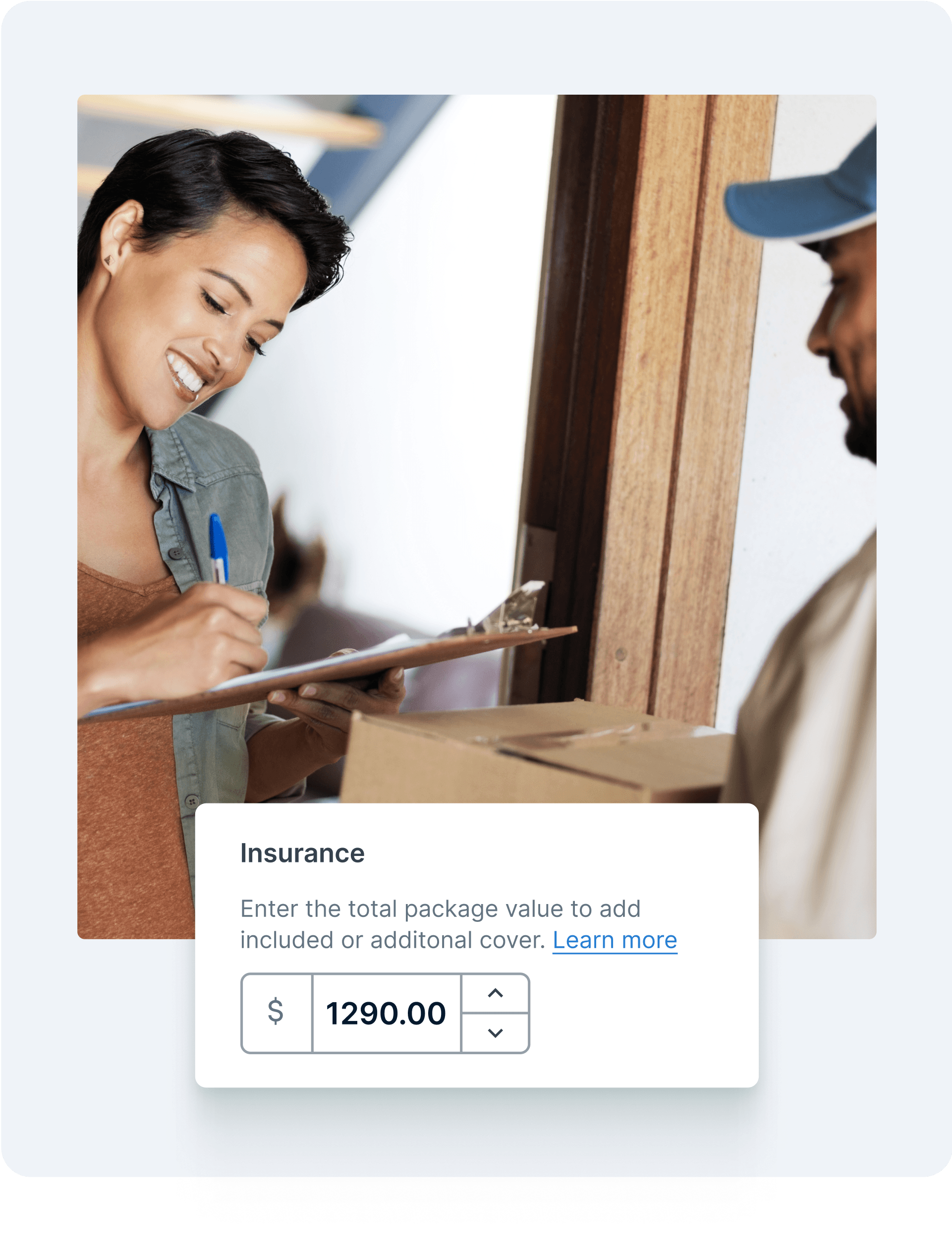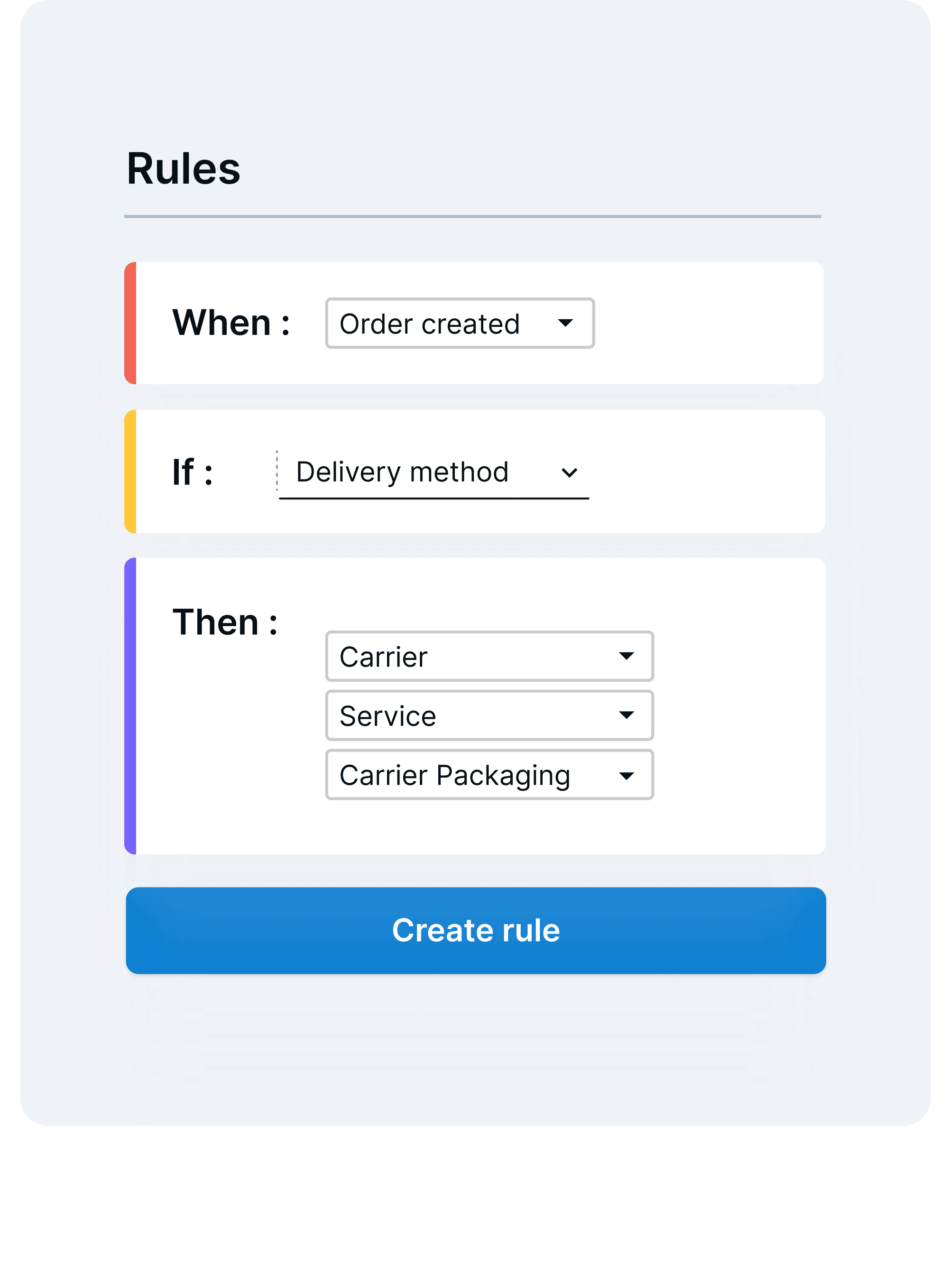 Shipping made easy with
custom automation
Veeqo's powerful custom automation helps to speed up the time it takes to ship your orders.
Use parameters such as 'Delivery Promise', 'Order Weight', or 'Order Value' to have Veeqo auto select the correct shipping service for scenarios where the cheapest option is not the best option.
Veeqo will check if an Automation rule should apply with every order sync. If not, then we will always suggest the cheapest option.
Split an order

into several packages with ease

If you can't fit an order into a single box, or need to send out different parts from different warehouses/different times, you can split an order and print separate labels for each package to get your package to your customer faster.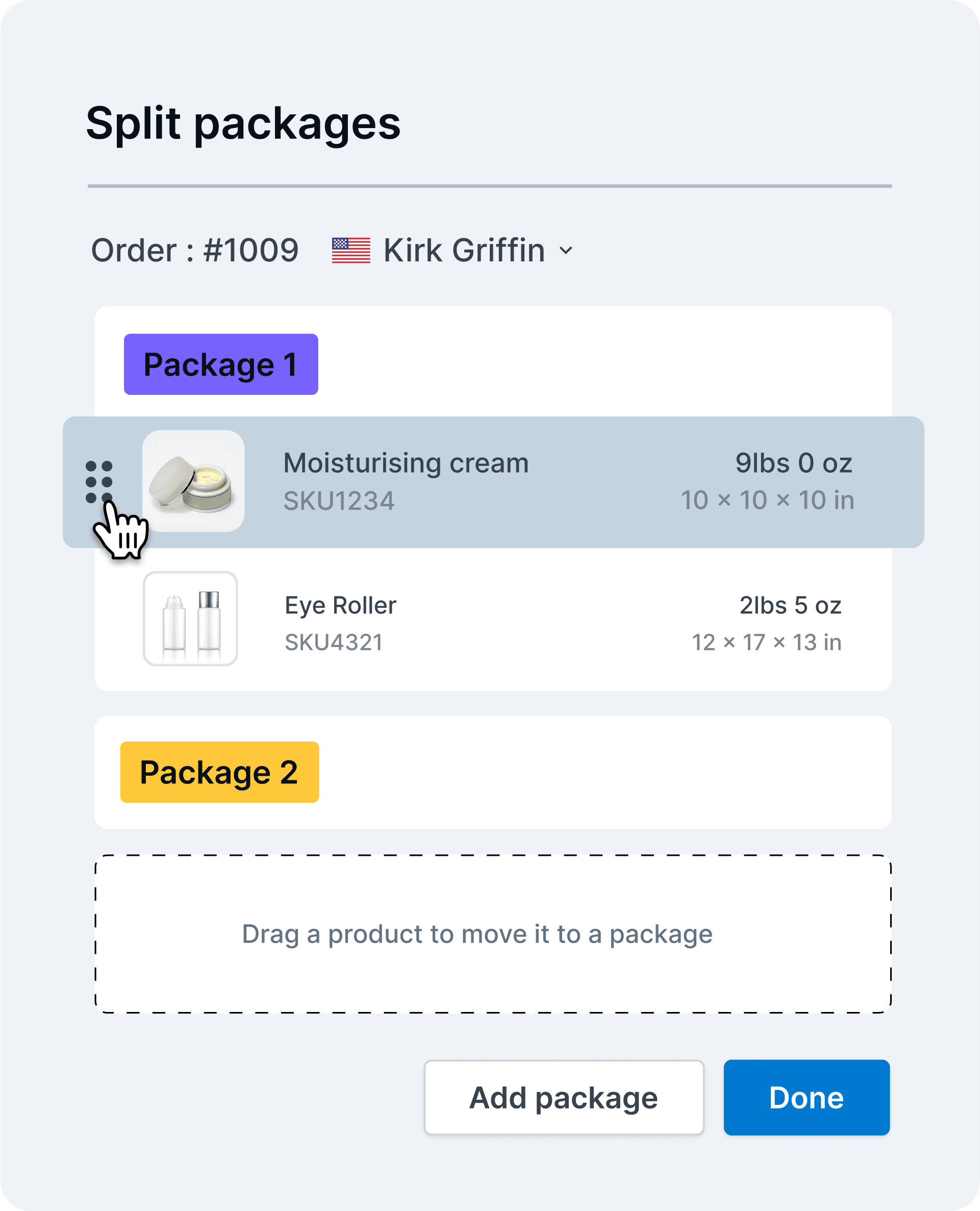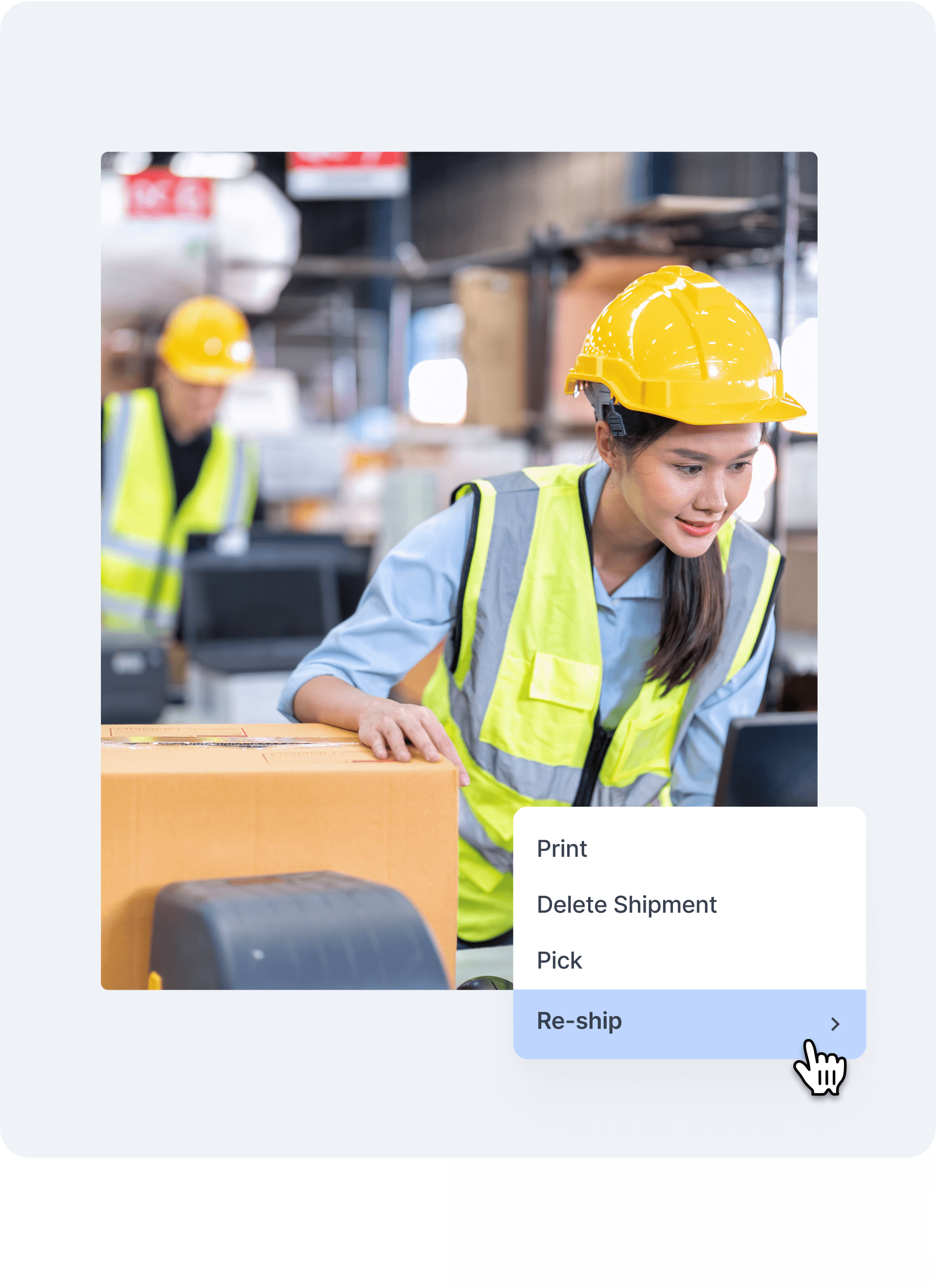 Re-ship an order

without the hassle

Parcel lost or damaged in transit to your customer?

You can re-send some, or all of the products in the order in just one click. Choose whether to ship with the same service, or a new one.

No time is wasted setting up a new order or customer, just click and reship.
Keep your customers
up to date
Push the tracking details back to the store your customer purchased on, or email the customer directly from Veeqo - the choice is yours.
You can customize your tracking emails by adding your logo and changing the copy to match your brand's tone of voice. Give your customers the brand experience they expect.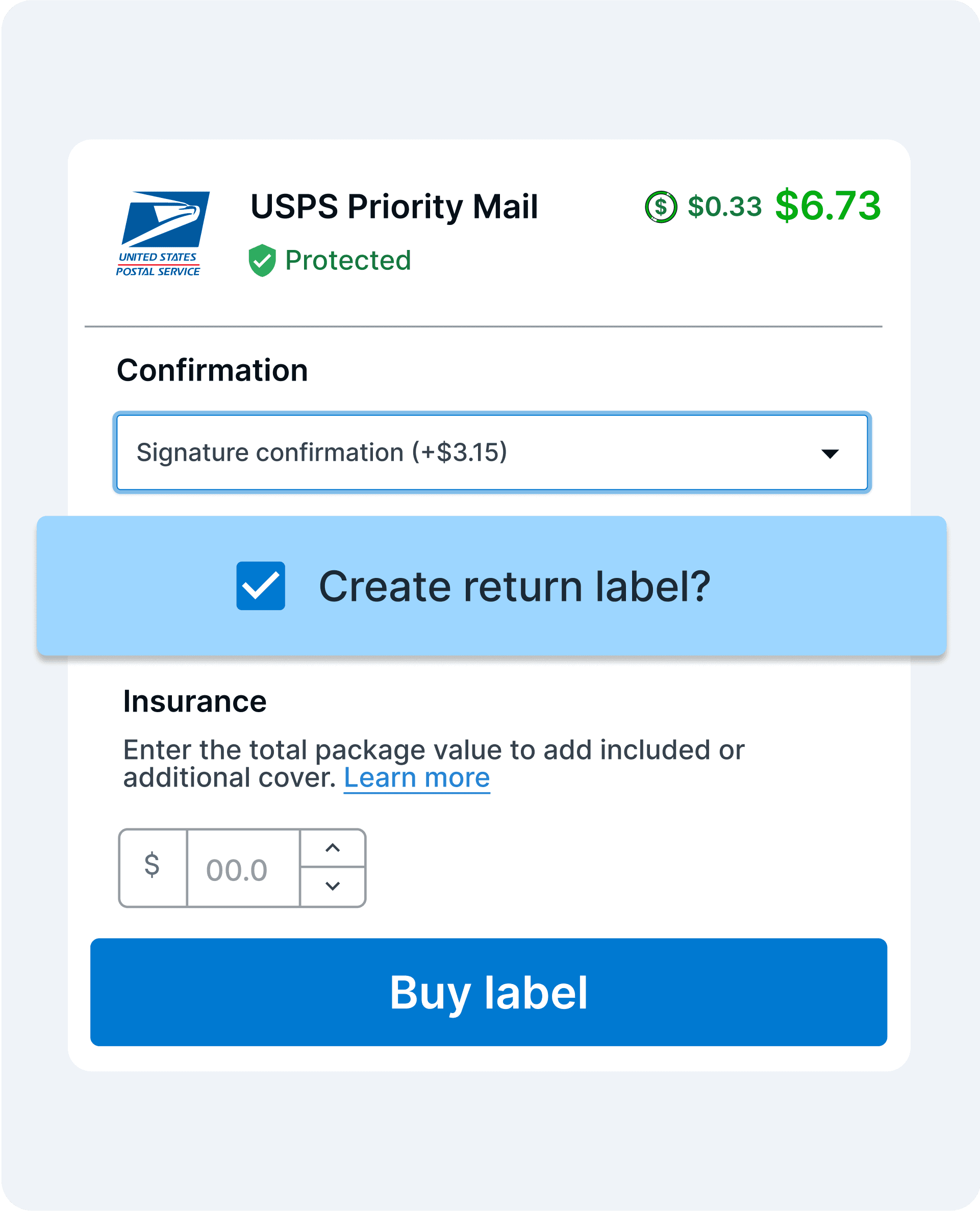 Add
return labels

to your orders

Veeqo's Returns page provides a single overview that your warehouse and customer support teams can use to easily manage returns, refunds and exchanges with your customers.

Add a return label whilst purchasing the outbound label, or create one at a later date.
Customize our
ready-to-use templates

to your needs

Our printing templates are designed to get you up and running quickly, so you can focus on what really matters - growing your business.

Customize invoices, picking lists and packing slips with your brand identity, such as your logo, brand name and other information to give your customers a unique experience.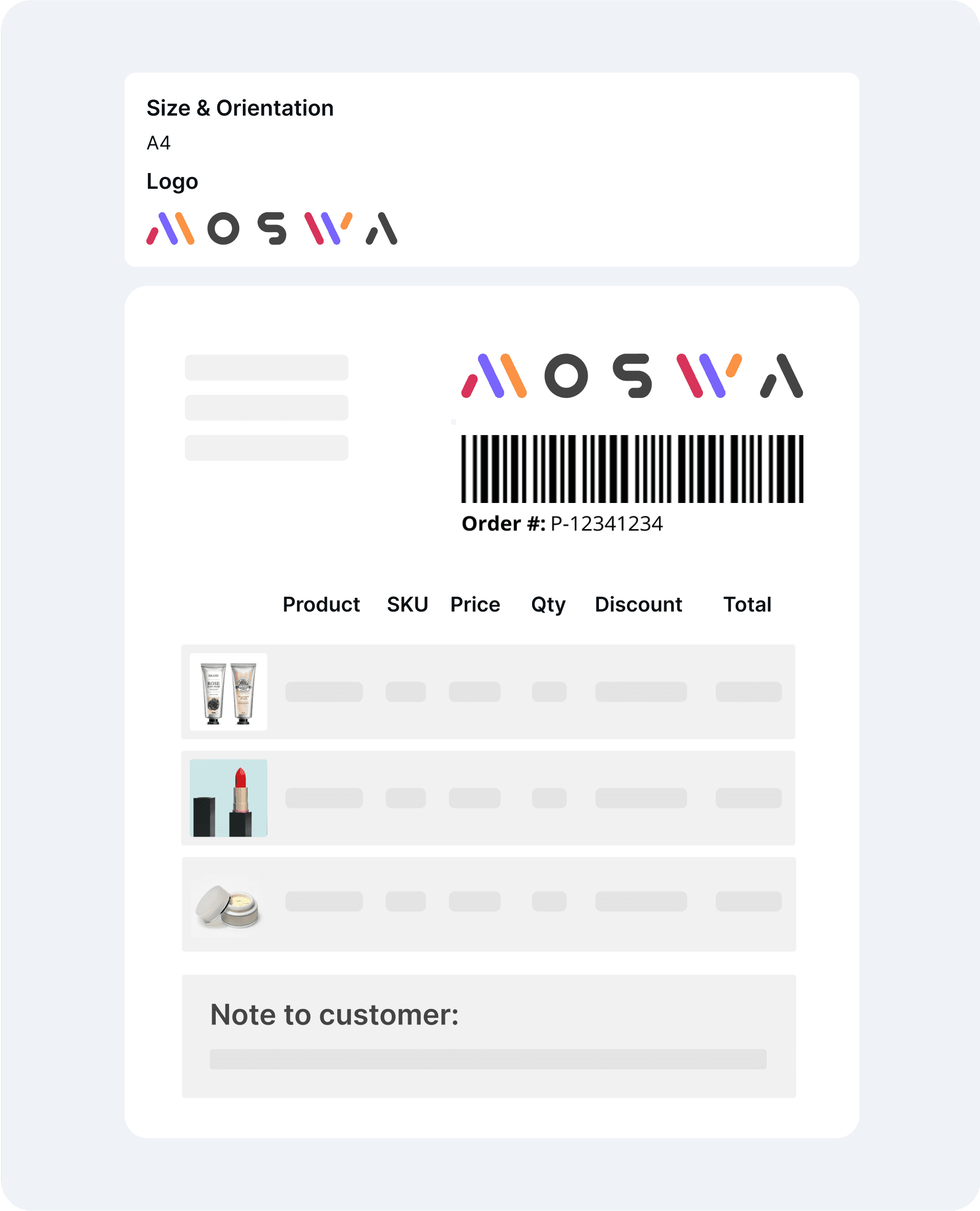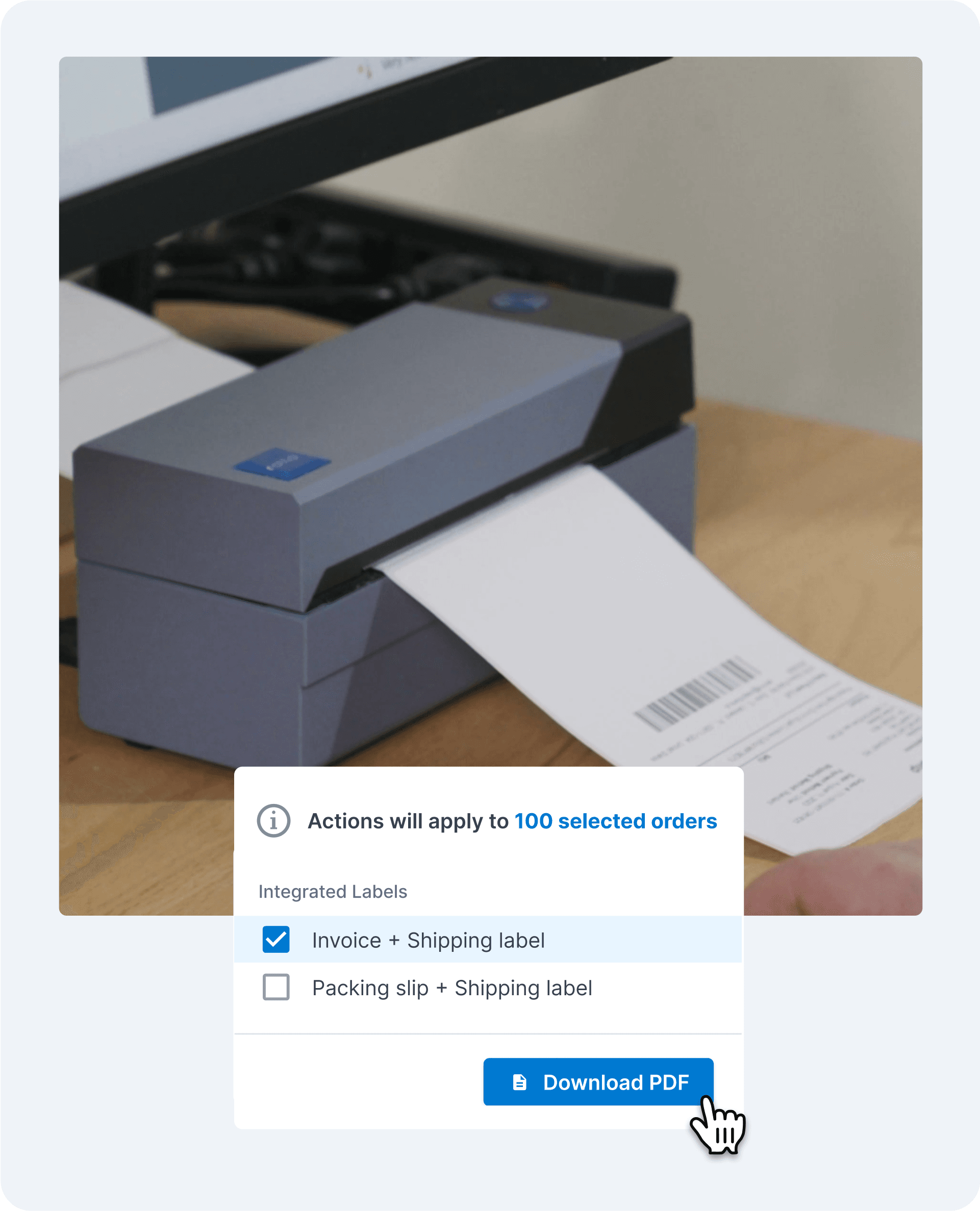 Send documents to your printer in
just one click
Say goodbye to the hassle of downloading PDFs and manually selecting your printer every time you need to print documents.
With our integration with DirectPrint, you can print up to 100 documents in just one click, allowing you and your team time to focus on more important tasks.
"Veeqo has significantly reduced our shipping costs"

"With Veeqo, our team at EasyKeys can easily compare negotiated shipping rates from different carriers and choose the most cost-effective option for each shipment. It also allows our team to easily generate professional-looking packing slips and shipping labels with just a few clicks. If you want to streamline your shipping process and save money, you should try Veeqo!"