Ecommerce
4 Tips to Improve Your Seller Profile on eBay, Etsy & Amazon
Written by Guest Contributor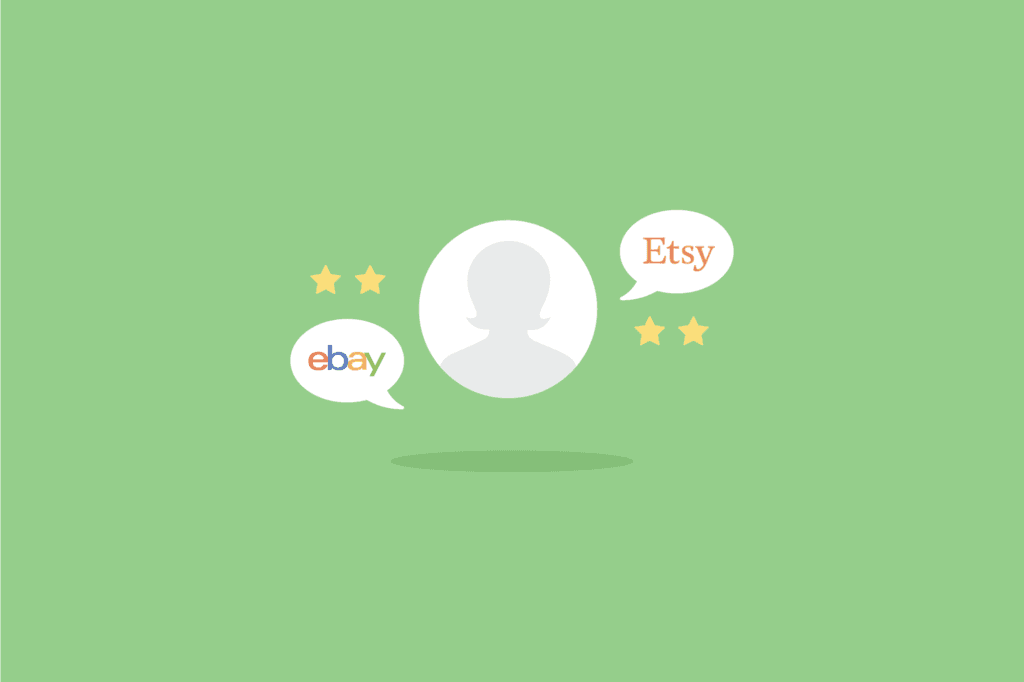 Guest Post: This is a post from Matthew Godwin of eRated Have you been selling awesome products on Amazon, eBay, Etsy, Shopify and other ecommerce platforms? If you have, you've probably realised by now how competitive these marketplaces are. There are amazing sellers out there selling products very similar to yours. In such situations, small improvements can make a huge difference to your profile and sales. So here are 4 tips that will help you optimize your seller profile on the different platforms you're selling on and increasing sales.
SEE ALSO: Shopify Plus Features: What Are They? And How Much Is It?
1. PROFILE SMILES: POST A PICTURE OF YOURSELF!
If you have the opportunity to display a photo of yourself or your shop, make the most of it. Since last year, eBay has given its sellers the opportunity to "socialize" their profiles with a more Facebooky vibe. Especially if you're a new seller with little feedback, this is your chance to convey as much about you as possible to increase trust in you and your products. As this photo shows, don't be scared to post a picture of yourself and a product. Make it bright, colourful, centred and not too busy. Show some character. Like an old-fashioned shopkeeper standing at the door of your shop, offer shoppers a warm, "come on in" feeling. Why not try free software to trim and crop your profile and product photos like Paint.Net?
2. SHOW OFF YOUR FAN BASE: LET YOUR VISITORS SEE ALL YOUR AMAZING RATINGS AND REVIEWS!
At the end of the day, your buyers need to trust you as a seller. One way to do this is by showing your visitors stellar reviews from your former buyers so they know that you're a reputed seller who's not going to ship them a crappy product. You can use free tools like eRated to do this, which lets you display all your ratings and reviews from across stores you're selling on. In other words, you can show all your eBay, Etsy, Amazon, Shopify and other platform's reviews by installing the eRated widget on your marketplace profiles. This is how eRated would look on a Shopify store!
3. DON'T BE SCARED TO SHARE: TELL YOUR VISITORS ABOUT YOURSELF IN YOUR PROFILE DESCRIPTION
Your profile description is your opportunity for you to show your shopper who you are and why they should buy from you. Especially in Etsy, where consumers are as keen to know about you as they are about your product, make an effort to write a short but grabby description. Here are some great ideas from top Etsy sellers:
Greet your customers with a "Hey!", "Hello there!", or "Welcome". You're inviting them to your store, don't forget.
Tell a story. What got you into hand-making beanies? What got you into being a phone techie? Geeks are chic, so take this opportunity to geek out in your profile.
Tell them about you. Where are you from? Are you a single Mom selling from your spare room? Do you have a brick and mortar shop too?
Convince them you're the best shop in town. What about your own quality and shipping policies? Double your platform's guarantees to increase trust.
4. COME THROUGH IN YOUR PRODUCT DESCRIPTIONS: KEEP THEM UNIQUE AND CONCISE
As for Amazon, they don't make it easy to let your personality shine through. The best you can do is spice up your product descriptions and here are a few tips to do that:
Stand out. You're probably not the only one selling your product. Check out competitors' descriptions and find out what they're not talking about. Are your knives non-stick so that peppers slip off the blade and don't stick?
Use Concise Titles. No need to scream, so don't use all caps. Also, stay away from over punctuating – they're a waste of space and doesn't tell anyone anything. Use one or two adjectives "sharp", "bright", "clear" and provide basic details "new", "brandname", "Italian".
Get to the point. Use bullets and keywords at the start so people can scan quickly.
These tips are some proven ways to increase sales, and we can't wait to see your sales go up with your newly optimised profiles! When you do finish optimising your profiles (or if you already have amazing seller profiles), tweet a photo of your profile to @erated_co so that we can share your newly optimised profile with our followers! Good luck and happy optimising!