Ecommerce
Retail Marketing Calendar 2022 & How Big Brands Use Them to Increase Sales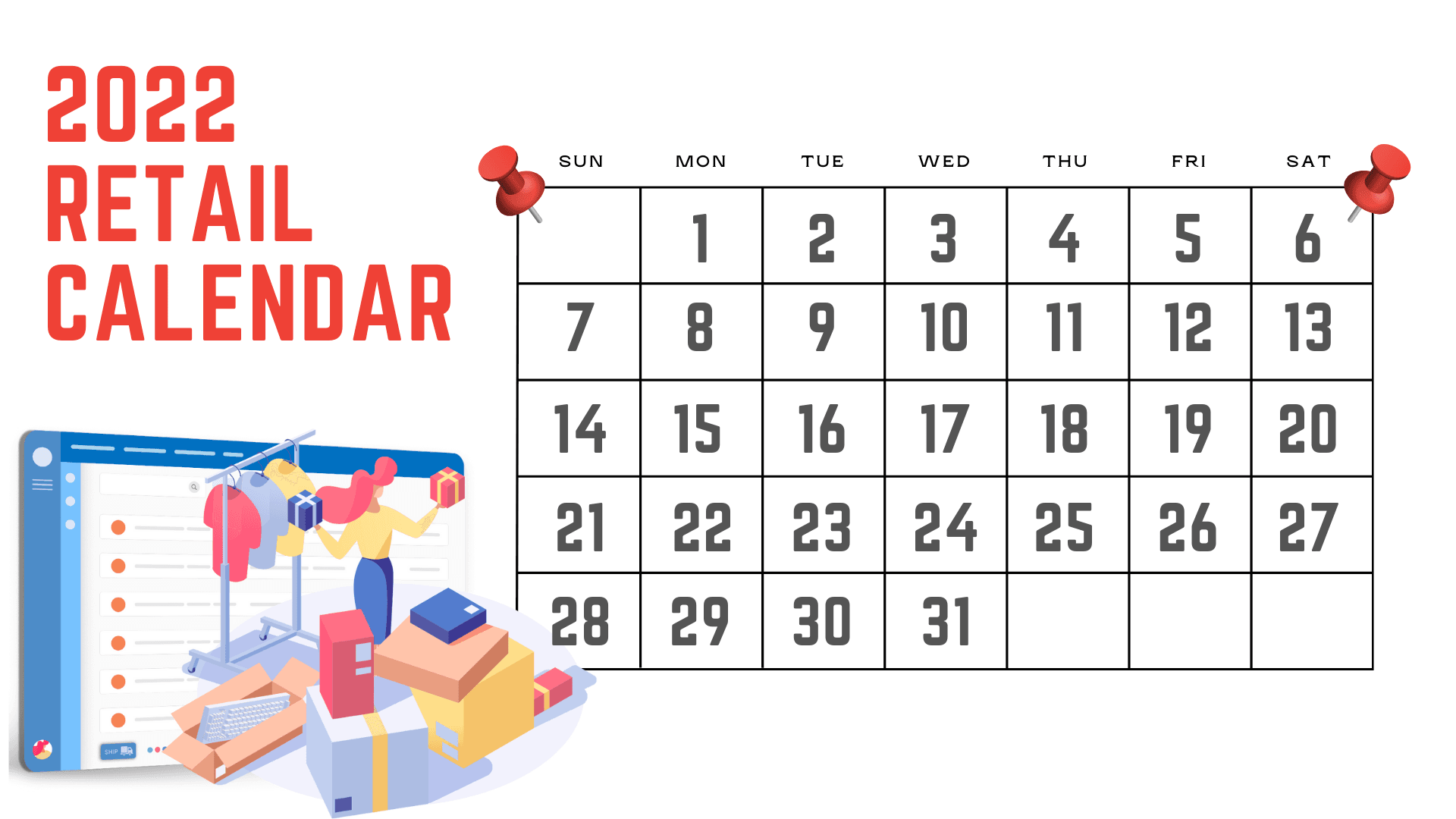 To exceed your sales goals in 2022, you need to start planning now. We're here to help!
How long do you think large retailer brands spend on their marketing campaigns for Summer Sales, Cyber Week and Christmas? All these key dates are important for smaller businesses too and you can learn how to make the most out of these key dates by studying what some of the biggest brands in the world do. To help you, we have created this piece with great campaigns on major holiday dates from large retailers so you can exceed your sales goals in 2022. 
Use this calendar to make a note of the key retail dates within the coming year that are relevant to you. You can then plan your marketing campaigns around them in advance like discounts, special offers and new product launches. 
Key Dates: 2022 Downloadable Calendar
Remembering these dates might be one thing, but actually preparing for them! A whole different ball-game so even if you think that your audience might not be interested in that specific holiday or retail 'day' - you would be surprised how many people will purchase based on sales. In 2020, 88 percent of survey respondents in the United States stated that they had used coupons for shopping.
We have made a downloadable calendar just for you! Click here to download.
Here is a low-down of great holiday campaigns and the major dates to help provide you with ideas in 2022. 
The most inventive marketing campaigns from 2021
Valentines Day - Gu
Gu showed the power of having a sense of fun with your products on Valentines day. In 2021 you could buy salted caramel cheesecakes for your loved ones, complete with packaging filled with 'I'm in love with the shape of Gü' or perhaps you prefer the berry flavoured cheesecakes that state 'I can't take my eyes off of Gü'. This themed packaging hits the right audience with pun-filled packaging creating a fun experience for the gift receiver. Have you thought about expressing yourself through the packaging to create a sense of 'brand' for your customers?
Mothers Day - Lakeland
Lakeland used star ratings in their Mother's Day email to make their recommended and rated products shine, all whilst providing customers with peace of mind when making a purchase decision. The chances of someone purchasing a product with five reviews is 270% more likely than no reviews - so make sure your reviews are up-to scratch and placed where potential customers can see.
Easter - Ikea
Ikea is not a brand known for Chocolate but somehow they have pulled it out of the bag and created their own flat-pack chocolate easter bunny called Vårkänsla. ​​The main challenge for brands is fitting into markets that are specifically not theirs. Ikea of course knows that they're famous for their flat packing and have run with it or hopped to it shall we say ? Consider using humour and getting creative this easter - everyone loves an unexpected turn of events. 
Black Friday - Steve Madden SA
Steve Madden SA came up with the perfect way to increase its subscribers and email contacts - Just ask! Mentioning Black Friday instantly consumers expect it will be associated with a 'bargain' or some sort of discount, therefore increasing their interest for the upcoming deals creating sign-ups. This incentive for consumers gave the brand additional contacts that could be used in the long run for remarketing purposes. Perhaps create urgency to sign up to your mailing list in turn increasing your 'exclusive' list for early deals which could lead to higher sales - Win Win! 
Super Saturday - First Arizona
Local First Arizona hosted a superhero-themed event on Small Business Saturday in 2017 to celebrate local business owners. Have you considered creating your own event or teaming up with other local small businesses? You could create a 'Small Business Saturday Special' which encourages businesses to team up to offer coupons for consumers to use (for example, you could offer customers discounted coffee from one business and a book from another at a lower price. Choose who you can team up with for big events just like this one!
Christmas - Puma
It has been found that customers with Christmas campaign coupons and discount codes end up spending 24% more than other customers. A company who made the most of this marketing tactic is Puma - take a look at their email marketing campaign covering discounts / gift guides and even offering free shipping! Having everything a consumer could ask for when searching for gifts for those all important people in their lives. 
Start creating your 2022 retail campaigns today
We hope this retail calendar pointing out all the upcoming major holidays and essential ecommerce dates for 2022 will help you exceed your sales targets.
Wanting to get ahead of the game? Check out Veeqo for more information on how you can improve your inventory ready for those huge sales or even help simplify your shipping process.