Amazon Seller
5 Tips to Increase Organic Traffic to Your Amazon Store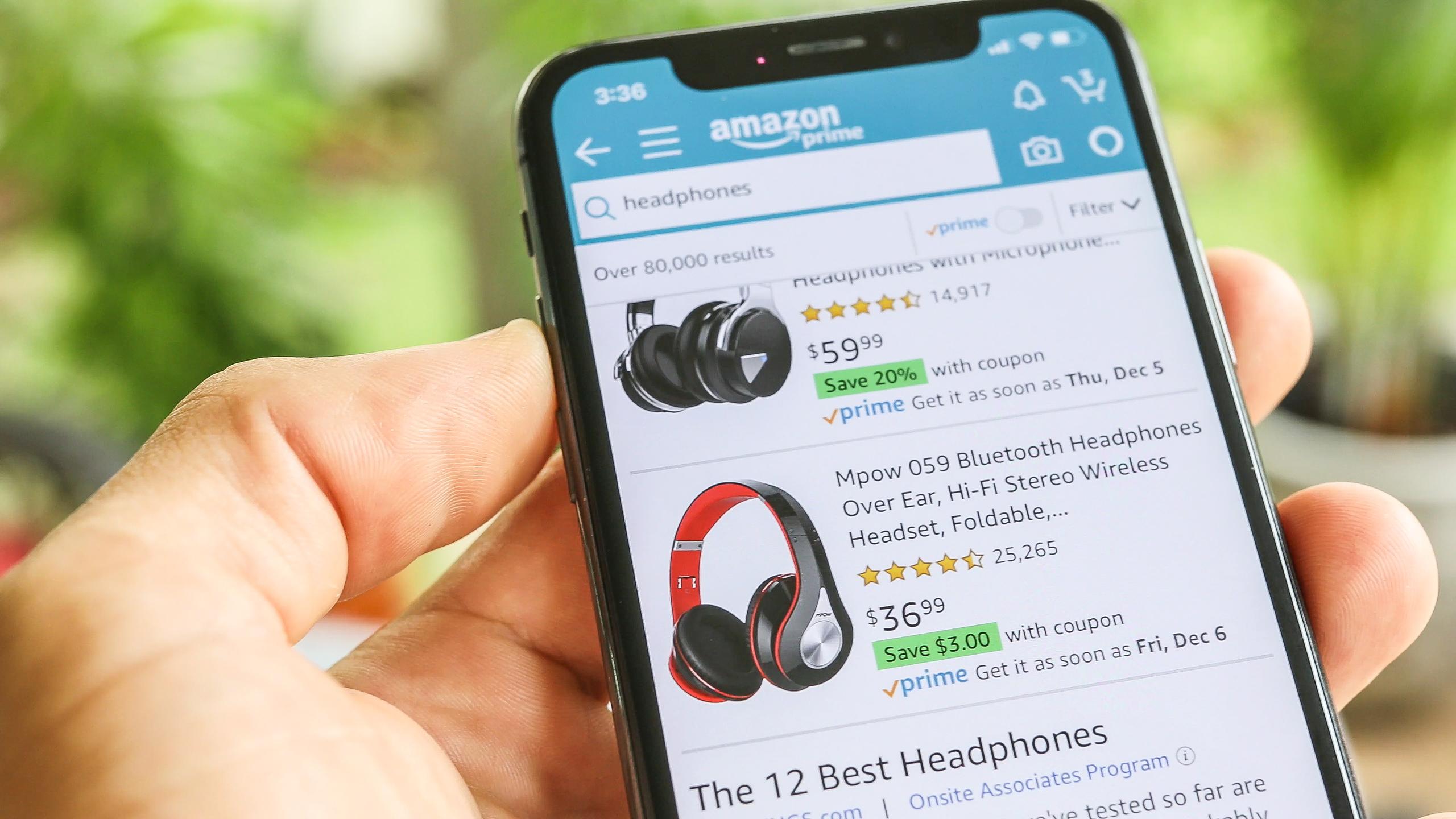 Your Amazon store is up and running—and it was likely a ton of work. Of course, you want your sales to make it worth the effort.
One of the pain points for new and seasoned Amazon sellers alike is increasing organic Amazon traffic to your store. 
We've put together the following five helpful tips on how to increase sales on Amazon by setting up your store to increase traffic.
Table of Contents
Keyword placement and optimization

Product discoverability

Optimizing product pages

External traffic (funnels, advertising, etc.)

Quality assurance and customer service
1. Consider keyword placement and optimization
If you're not an SEO (search engine optimization) pro, knowing where to start is daunting. Picking and optimizing the right keywords is the first place to focus your efforts.
While keyword optimization can be intimidating, it doesn't have to be.
Starting with Amazon data is an easy entry point. Amazon makes it simple to see what is already working. In particular, there are five key strategies for capitalizing on Amazon keywords:
Research your sponsored products

Investigate Amazon search bar results

Use third-party tools to harvest keywords

Maximize search terms within Amazon's bounds

Be intentional with your short- and long-tail keywords
Let's analyze each step to find opportunities for success.
Research what works for your sponsored products
If you look in your Seller Central account, you should be able to download a search-term report for any of your automatic campaigns.
Hot tip: If you're new to sponsored products, note that Amazon offers the option of using a test account to familiarize yourself with automatic campaigns.
And if you haven't used automatic campaigns before, you can easily set them up for a few of your bestsellers.
The beauty of automatic campaigns is that you can use the data from each campaign to optimize your ads and listings.
Investigate Amazon search bar results
When you start to type a query into the Amazon search bar, you'll notice how Amazon offers auto-fill suggestions based on previous customer searches. 
Testing different keywords against that Amazon search bar helps you get an idea of what other (relevant) shopper queries might be. This means you won't miss any valuable keywords.
Harvest keywords using third-party tools
Free third-party tools like Google Keyword Planner help you sort through relevant keyword data. In Keyword Planner, you can enter search terms related to your product, sort lists of suggested keywords, and more. 
You can also save keyword lists related to your products. (Simply download the data Google gives you, import it into a spreadsheet, and sort by search volume for future reference.)
Hot tip: If you're new to Keyword Planner, Google offers a straightforward tutorial to help you find your way.
Tools like Grepsr (available as a Chrome extension) can also help you find keywords—even otherwise search-suppressed data. Depending on your needs, some tool options may be free (including some options with Grepsr).
Maximize your search terms within Amazon's bounds
Amazon has a few ways they help sellers maximize their keywords and optimize their product listings. 
Don't be afraid to max out the entire 1000-character limit of Amazon's keywords field.

Use the keyword lists you've gathered in the keyword-harvesting step above. Narrow that list to 8-10 keywords for which you want to rank in Amazon's Search Engine Results Pages (SERPs).

Make sure the most important keywords are in your product title. Pepper those top keywords around your product page listing in bullet points and the description.

And don't be afraid to change things as you see what works and what doesn't.
Hot tip: If you're just getting started as a seller on Amazon, check out our Introduction on How to Sell on Amazon.
Along with that, consider these tips for maximizing your keywords' reach:
Avoid unnecessary repetition

Use descriptive and specific language

Use relevant product synonyms

Consider alternative product uses

Use adjectives that customers will search
Avoid unnecessary repetition
While you can keyword stuff product listing pages all day, there is a point of diminishing returns; it's more important to be intentional with which keywords you use and where. 
For instance, Amazon recommends product title lengths of 60 characters and that you don't exceed 80 characters. Brevity makes it less likely you lose consumer attention.
Use descriptive and specific language
Part of keeping consumer attention is using descriptive and specific language. Include color shades and sizes (in centimeters or meters, inches or feet), and use relevant details that show why consumers should buy your product.
Use relevant product synonyms
You can use the harvested keyword data to identify alternative phrases and synonyms for your product.
If you are selling a product that is sometimes known by other names, include those other names in your listing. For instance, a bowl might also be called a tub or dish.
Consider alternative product uses
Are there other ways customers might use your product? If so, consider including relevant keywords.
Perhaps you've listed a kitchen organizer. That same product might also work in a closet or bathroom vanity.
Use adjectives that customers will search
A benefit of using descriptive, specific language is that you're more likely to include adjectives that customers will use in their searches—words like bright, tall, lightweight, etc.
Be intentional with your short- and long-tail keywords
Specificity in short- and long-tail keywords also helps your ideal customers find your store.
By tailoring your keywords to your target audience, you can increase your chances of showing up in their search results.
Long-tail keywords are specific to your exact product. They typically have low search volume, lower competition, and higher conversion rates because customers searching that specific phrase tend to know exactly what they want.
Short-tail keywords are broad. While they have a much higher search volume, they also generally have high competition—especially if the customer is still window shopping.
Because long-term keywords are more specific, focusing on long-tail keywords first may be a better strategy for beginning sellers.
Similarly, if you have a new product in your Amazon store, long-tail keywords can help drive organic Amazon traffic.
2. Enhance product discoverability
Keep in mind that Amazon searches and Google searches work differently. 
While keywords inform both, Google ranks pages by which pages best answer—in the algorithm's judgment—a searcher's query. Amazon uses an algorithm to rank products based on how likely people are to buy them. 
Google ranks pages by content relevancy. And Amazon ranks products by sales potential.
In turn, customers are more likely to buy products that land toward the top of the results page.
Given that roughly 60% of all paid units sold on Amazon are sold via third-party sellers, there's a lot of competition. Ensuring your products are easily found is a crucial step toward better sales.
Since that's why you're here, read on for an overview of the seven attributes of an Amazon listing:
Keywords

Product titles

Product pricing

Product images

Product descriptions

Key features (bullet points)

Backend search keywords
Keywords
We've already discussed keywords, so let's move on...
Product titles
Good product titles use relevant, specific, and descriptive language. Here are a few pointers to make your product titles earn clicks from potential buyers:
Match the product title to your packaging. 

Include the brand name in the product title.

Make it fit within approximately 60 characters. 

Use title case except when using numerals ("2") instead of writing out numbers ("two"). 
Keep in mind that a strong title includes the information necessary to clearly identify the product and nothing more.
Product pricing
When pricing, make sure it's crystal clear for customers. This means providing a total price and a breakdown of the cost (such as per item or per pound) so customers know exactly what they're paying for. Additionally, make it easy for them to compare your prices to your competitors. Transparency is key.
Consider these strategies to optimize your pricing:
Automate your pricing

Use A/B testing with price points

Track your product ranking and manage reviews

Clearly communicate your shipping policy (and consider free shipping)

Watch competitor pricing (including via the Compare Prices Off Amazon feature)
Hot tip: Take advantage of Veeqo's guides for sellers. Particularly relevant articles on pricing and shipping include:
Include compelling product images
As cliché as it sounds, a picture can be worth 1,000 words. When was the last time you bought something without seeing it first? 
Compelling product images may be just the thing that inspires customers to make a purchase. 
Quality images help customers visually evaluate and compare key features. Multiple images enable them to see the product from different angles. They can convince a customer to choose one search result over another. 
Effective product images stimulate a customer's imagination and inspire them to make a purchase.
Show the product in use, include several angles, and highlight key features. Consider these to boost the effectiveness of your images even more:
500 x 500 or 1000 x 1000 pixels is the recommended size.

Product photos should be focused, well-lit, and match the product description.

Images should have a white background and fill at least 85% of the image space.

Amazon requires at least one product image, but Amazon says, "Six images and one video is ideal."
Product descriptions
We've all heard the phrase, "Show. Don't tell." This is a case where your words can paint a picture. 
But Amazon and other search engines also use the product description to determine the relevance of the product to the search, so it must be detailed, descriptive, and specific while still being concise.
Hot tip: Sellers who use copyrighted images or product descriptions without permission may have their seller accounts frozen by Amazon. Make sure you know how to avoid selling privilege suspension. 
Include key features in bullet points
Bullet points of key features help customers quickly see the most important information about your product. Relevant information for key features might include:
Brand names

Sizes and/or relevant dimensions 

Material types and construction

Other details, such as colors, packaging, or item quantity
Backend search keywords
Simply put, backend search keywords are special words that help make searching on a website or app faster and better by telling the computer exactly what to look for.
Adding keywords through your Amazon Seller Central account is straightforward and simple. For insight on what's working best, browse the Amazon Search Terms report.
3. Optimize product pages
Make your product pages the best they can be so people can easily find and discover your products. The same principles that help customers find your product also help keep their attention.
Here's how to optimize your pages to help increase Amazon sales:
Perfect titles by including top keywords (without stuffing), the brand name, and other key information

Include detailed information and features in keyword-rich bullet points

Tell an engaging story—one that attracts customers and shares solutions for their problems

Use images that demonstrate precisely why the product is what your customers need

Ensure your item is in that product's most relevant and narrow category
Hot tip: You can check this by looking at the categorized code in the item_type field in your flat file.
4. Use funnels and advertising to boost external traffic 
Most Amazon traffic comes through Amazon (internal traffic). But you can target many often-neglected external traffic sources to increase Amazon organic traffic to your store. External organic traffic sources include:
YouTube - Product review videos are an increasingly large source of Amazon traffic.

Google, Yahoo, and other search engines - While 54% of all Amazon traffic is internal, after YouTube, Google, Yahoo, and other search engines make up the next-largest Amazon inbound sources.

Funnels - Funnels might look like direct email marketing, Google Marketplace listings, or even Pinterest pins. TikTok and Facebook are also common funnel sources.

Affiliate links - Even outside of YouTube, links on other sites and apps (via brand ambassadors, for instance) are a growing source of Amazon traffic. 
Keep in mind that paid links (such as most affiliate links and advertising) are not always considered organic traffic.
However, paid links are steadily increasing when it comes to Amazon—from 46.2M visits in November 2022 to 107.1M visits in April 2023. 
Why is external traffic so important? Because Amazon weights external traffic more heavily in its algorithms—three times more heavily. As a result, each external lead to one of your product pages is worth three times an internal click. 
5. Provide excellent quality assurance and customer service
Of course, one of the best ways to increase organic Amazon traffic is to have continued good reviews. To potential customers, this signals you're selling quality goods and providing excellent customer service.
Since Amazon's seller metrics are a part of its SERP rankings, the more five-star reviews your store has, the greater the likelihood of better traffic in the future.
Fortunately, there are a number of things you can do to help push your product pages up the ranks:
Get negative seller reviews removed when possible - When three out of four Amazon shoppers check reviews and prices before making a purchase, social proof is everything.

Keep your inventory well-stocked - Item rankings tumble when items are out of stock.

Ship orders promptly and efficiently - Amazon customers are accustomed to getting orders quickly, often within several days.

Ensure your quality - That will look like different things to different sellers (refunds, replacements, etc.). Still, the more you can do to ensure happy customers, the better.
Hot tip: Veeqo's inventory management system helps you sync your inventory everywhere you sell and comes pre-loaded with immediate access to discounted shipping rates from UPS, USPS, DHL, and FedEx.
For good measure, consider answering customer questions promptly. While not necessarily part of the Amazon algorithm, this keeps your customers happy and is an easy way to share more information on your product page with potential customers.
Streamline your Amazon store with Veeqo
Tools like Veeqo help you streamline how you run your Amazon store. Veeqo's shipping management software makes it easy to fulfill orders so you can focus on quality assurance and customer satisfaction.
Not only does Amazon own Veeqo, but Veeqo is also fully integrated with Amazon's Buy Shipping tools. And it's free—no matter how large your business is or how many shipments you send.
With all the extra organic Amazon traffic to your store, you'll want to streamline your order fulfillment. Need a hand? Start shipping with Veeqo today.