Shipping
Veeqo vs ShipStation: Which Shipping Solution is Right For You
Written by Rachael Pilcher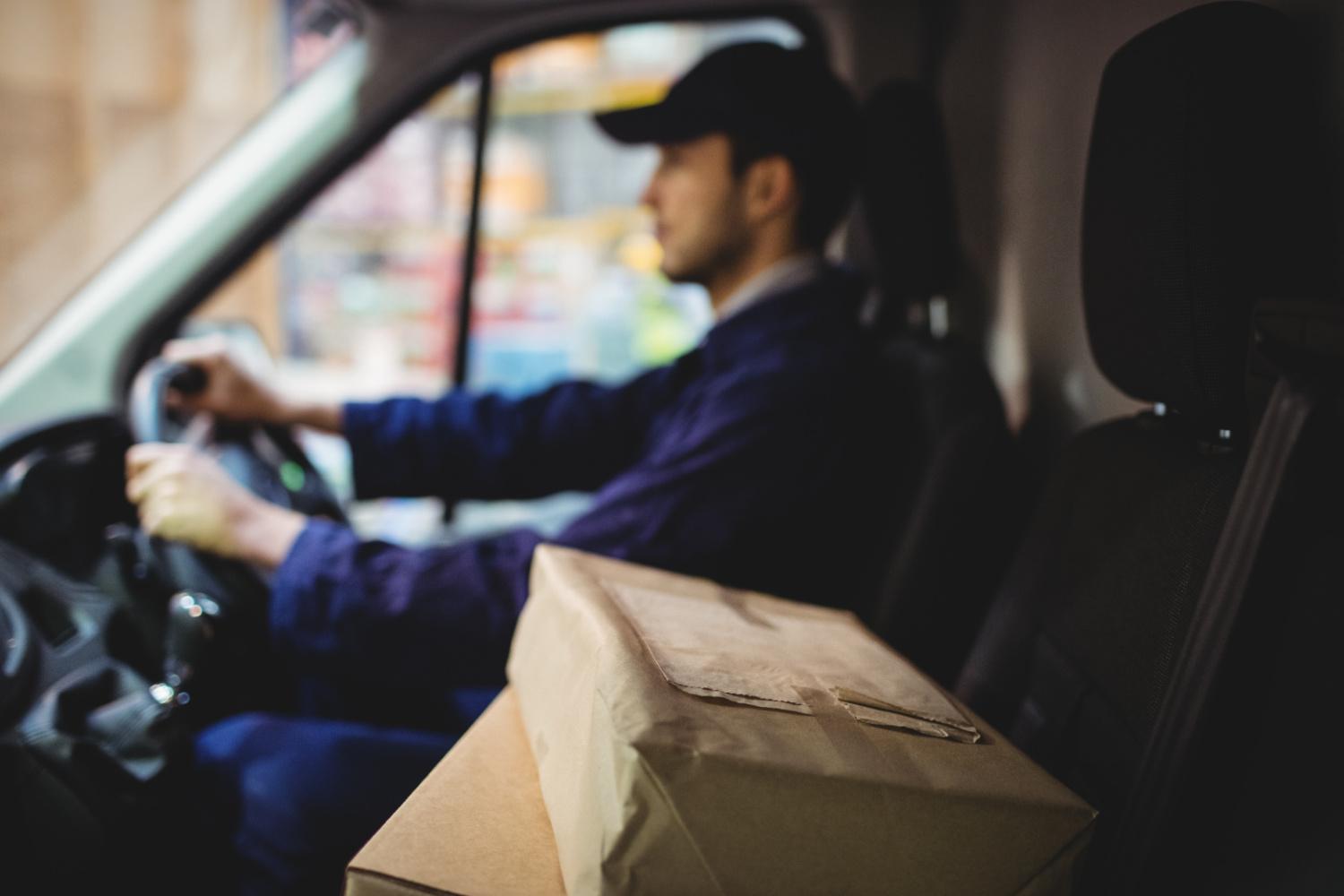 If you're a startup, or if your ecommerce business is scaling, you're probably looking at more efficient ways to manage the end-to-end ordering and shipping process. And you'll also need to make sure that any software you use has the ability to scale smoothly alongside your business.
Ecommerce shipping software like Veeqo and ShipStation can streamline your order processing, eliminate the need to stand in line at the post office, cut down manual admin time, and save you money on postage as well. These are all lifesavers for busy sellers!
In this article, we're going to compare Veeqo vs ShipStation so you can make a more informed choice about which one is best for your unique online business.
Table of contents
Veeqo overview

ShipStation overview

Why choose Veeqo over ShipStation?
Veeqo Overview
Veeqo is a cloud-based shipping management software solution that makes selling and sending orders a breeze for ecommerce retailers. Our mission is to help businesses grow and scale faster by providing a powerful suite of shipping and inventory tools, that's completely free to use.
Key features
Real-time inventory management

Analytics and reporting

Bulk shipping

API

Free mobile app
Veeqo integrations
Veeqo integrates easily with top marketplaces, stores, accounting, CRM, and 3P tools including:
Amazon

eBay

Walmart

Shopify

Quickbooks

Xero

Hubspot

Salesforce
If you need to create custom integrations for your existing third-party apps, your developers can use Veeqo's API for no extra cost.
Carriers in Veeqo
Veeqo gives its users discounted rates from all major US shipping carriers, including DHL, FedEx, UPS, and USPS.
And with the automated rate shopping tool, you can instantly see the cheapest shipping options for any parcel in your dashboard — meaning you'll never have to use shipping calculators or spend time hunting for the best prices again.
Veeqo's Pricing
Veeqo's software is completely free for all users - including our premium features like inventory management, warehouse management, mobile picking, and analytics. There are no monthly fees, unlimited shipments, and no fees if you want to use your pre-negotiated rates.
This gives start-ups a competitive advantage, helps scaling businesses grow faster, and assist enterprise level businesses with increasing their bottom line. We work with our shipping partners to keep your software costs at zero, and give you discounts on shipping labels at the same time.
ShipStation Overview
Like Veeqo, ShipStation is a popular cloud-based shipping tool that allows customers to manage their ecommerce orders, create postage labels, and manage inbound and outbound packages from a central dashboard.
You can sync Shipstation to your sales channels and it will pull in all of your order information so you can quickly pick, pack, and ship items.
This shipping management software is positioned to help businesses from startups to enterprise-level sellers. But as we'll discuss below, the costs of using this software can be prohibitive if you're a startup, and eat into your bottom line if you're a larger business.
Key features
Inventory management

Custom branding

Discounted shipping

Label printing
ShipStation integrations
ShipStation has 180+ integration partners, letting you quickly sync to leading online stores, marketplaces, and ecommerce tools such as:
Amazon

eBay

Shopify

WooCommerce

Walmart

Oracle

Salesforce
If there's no native integration available for your specific business needs, your developers can also use ShipStation's API to set up custom app syncing. Using the API will incur pay-as-you-go charges which are typically between $0.01 and $0.05 per shipment.
Carriers
With ShipStation, you can ship with DHL, UPS, USPS, FedEx, GlobalPost, and ParcelGuard. You'll also be able to access discounted shipping rates of up to 88% from some of these carriers if you're shipping from the continental US.
Pricing
ShipStation doesn't offer a free plan for users, but it does offer an initial 30-day free trial on all plans up to the Enterprise tier.
There are different monthly payment plans* depending on the country you're in. In the US, these plans are Startup, Accelerate, Scale, and Enterprise. 
Starter - $9.99 USD a month for 1 user. You can ship up to 50 parcels per month.

Bronze - $29.99 USD a month for 1 user. You can ship up to 500 parcels per month.

Silver - $59.99 USD a month for up to 2 users. You can ship up to 1,000 parcels per month.

Gold - $99.99 USD a month for up to 3 users. You can ship up to 2,000 parcels per month.

Platinum - $149.99 USD a month for up to 5 users. You can ship up to 5,000 parcels per month.

Enterprise - $229.99 USD a month for up to 10 users. You can ship up to 7,500 parcels per month.

High-volume - If you plan to ship over 7,500 parcels each month, ShipStation will create a custom plan to meet your requirements.
Extra fees in ShipStation
If you want to connect your existing carrier accounts to ShipStation, you'll be charged extra on top of your monthly plan fees. As of June 2023 the fees for United States users are*:
Starter Plan - $5

Bronze Plan - $20

Silver Plan - $30

Gold Plan - $40

Platinum Plan - $60

Enterprise Plan - $95
You'll also incur additional charges if you want to use premium integrations for third-party apps, and you'll need to ensure your ShipStation balance is always topped up to the minimum required amount before you can print and ship.
All up, ShipStation's pricing is steep for the available features. There are similar shipping management solutions on the market that don't cost as much (or are completely free), and have more comprehensive features.
Why choose Veeqo over ShipStation?
ShipStation is a popular shipping management solution used by over 100,000 customers, but there are a few reasons why it might not be the best fit for your business and why Veeqo is a worthy alternative to ShipStation.
Here's how it stacks up against Veeqo.
Plans and pricing
As we set out above, ShipStation's pricing structures can be a little…confusing. Plus — there's no free plan available.
So if you're a small business, a startup, or you're trying to keep costs down so you can scale, ShipStation's paid plans can incur a lot of extra outgoings that can be avoided by using alternative shipping software.
With Veeqo, you don't need to stress about ongoing monthly fees or potential hidden costs — because there aren't any!
So whether you're shipping a few dozen parcels a month, or hundreds of parcels a day, you won't pay anything to use Veeqo's suite of shipping management tools.
Integrations
ShipStation integrates with a great range of ecommerce tools, stores, and marketplaces. And like Veeqo, it also has an API you can use to integrate other external applications.
Both Veeqo and ShipStation integrate seamlessly with Amazon and Shopify, but Veeqo has the advantage of being part of the Amazon family. This means you can integrate fully with Amazon's Buy Shipping, giving you total peace of mind when you ship.
Veeqo is also a certified Shopify Plus partner, having undergone the rigorous assessment needed to qualify for this program. We've been hand selected for our ability to solve complex ecommerce shipping needs, plus provide advanced performance and security for high-volume Shopify sellers.
Inventory control
ShipStation offers a few inventory control tools and automations that can alert you about stock levels, view inventory counts, and enable you to allocate and deallocate stock for orders. But Veeqo gives you a whole lot more, including Warehouse Management tools - which ShipStation doesn't provide.
With Veeqo's comprehensive tools you can:
Automatically sync inventory across all of your sales channels

Create customized warehouse workflows

Synchronize your warehouse management

Digitally pick orders from your mobile

Prevent sellouts by updating inventory across stores in real time

Avoid holding too much excess stock
Veeqo's inventory management also lets businesses track and transfer stock across multiple warehouse locations, meaning you can see at a glance any changes in available stock levels made by sales, location transfers, purchase orders, and more.
Analytics and reporting
With ShipStation's insights dashboard, you can view visual graphs that can help you track business trends, and sales and shipping data. But that's about where their reporting functionality ends.
Veeqo has powerful reporting and analytics built in, so even if you're a startup, you can generate and view enterprise-grade reports for free.
Wish you could forecast future product demand? Now you can.

Want to see your sales revenue based on SKUs across every marketplace? We got you.

Need profitability forecasts on demand? No problem.
With Veeqo, you can make faster, data-driven decisions about how and when to invest in future products that your customers will love.
Further reading
ShipStation is a popular choice of shipping management software for many businesses. But if you're a startup, or you're ready to scale, the monthly charges and extra fees to use ShipStation can be prohibitive.
With Veeqo's user friendly software, you have enterprise-grade shipping management tools at your fingertips — for free. It's all part of our mission to help ecommerce sellers stay a step ahead of the competition.
Create your free Veeqo account today and discover how fast, easy, and cost-effective shipping management can be.
Pricing Sources:
*ShipStation pricing and features sourced from shipstation.com/pricing. Last updated August 20233.