How to calculate shipping costs
Your shipping costs usually depend on the level of service, the speed of the delivery, the volume, dimension and weight of the package, and the final destination. It's not uncommon for customers to expect next-day free delivery these days, as they've been spoiled by Amazon's Prime service. It's up to you to find the fastest delivery that will still allow you to earn your desired profit.  
Learning about shipping costs will help you get a handle on this variable expense so that you can save money and improve your bottom line.
Why you need to keep on top of shipping costs
Even if you've been using the same courier service for years, it's worth doing a bit of research to see if things have changed. Couriers and shippers are always adjusting their pricing, so what seemed like a good value in 2018 may not be such a good value in 2021 and beyond.
It's always a good idea to keep on top of your shipping costs. Perhaps you signed up for a shipper's initial introductory rate, but now you're paying a higher rate. Maybe they've increased their fees and prices over time and you missed the memo, or there could be a new competitor on the block who is offering the same services for a lot less. If you can save money on your shipping costs, you can increase your profits without changing anything else about your business, and that's always a good thing. You may also want to check out our small business shipping guide or our article on how to reduce shipping costs.
How do I calculate Shipping Costs?
Your shipping costs depend on several different factors.
Package dimensions & weight – Most shipping rates depend on the dimensions and weight of your package.

Where you are shipping to and from – Shipping within the UK is always cheaper than shipping abroad. However, certain areas of the UK and islands are more expensive than the mainland.

Value of items – If you plan to insure the items you are selling, the price will increase with the

Delivery times – If you're shipping within the UK, next day (or even same day) delivery is always going to be the priciest option.

International shipping costs – International shipping rates vary dramatically depending on the destination. Shipping to Spain, for instance, is always cheaper than shipping to Australia.
Enter these factors into the shipping cost calculator to get a reliable quote for your shipment.
How does tax work on shipping costs?
When it comes to calculating the tax on shipping charges, you need to consider a few specific factors.
Which delivery service are you using? 
If you are using Royal Mail, you do not need to pay VAT on your postage, because Royal Mail is classed as the "universal postal service provider in the UK." However, if you are using a different courier or delivery service, they will charge VAT.
Are you sending a 'delivered good?'
Delivered goods are classed as items that have a delivery charge built right into the overall amount you charge the customer. For example, if you charge for goods and delivery together, the VAT is chargeable on the entire amount. However, if you are charging for good but not postage, VAT is only payable on the goods. If the items are 'goods on approval,' the VAT is payable on the postage regardless of what they purchase.
Is VAT chargeable on VAT zero-rated goods?
No, VAT on delivery charges follow the rules on the goods themselves. So, if you are delivering books, children's clothing, or a motorcycle helmet, the delivery charge is not subject to VAT.
Can I claim back my postage cost VAT?
If you have paid VAT on your business's shipping costs, you can claim that VAT back as a business expense.
Do I need to pay tax on shipping if my customer is based in the EU?
If you are shipping to an EU customer and they are VAT registered in their country, you can apply a zero VAT rate for the entire price, including the postage. Be thorough with this – you need their VAT number and keep any proof of purchase and postage. Remember, this only applies if you are selling UK-based stock to an EU-based customer.
If they are not VAT registered, you must charge the VAT – this works exactly as if they were located in the UK.
How does parcel insurance affect shipping costs?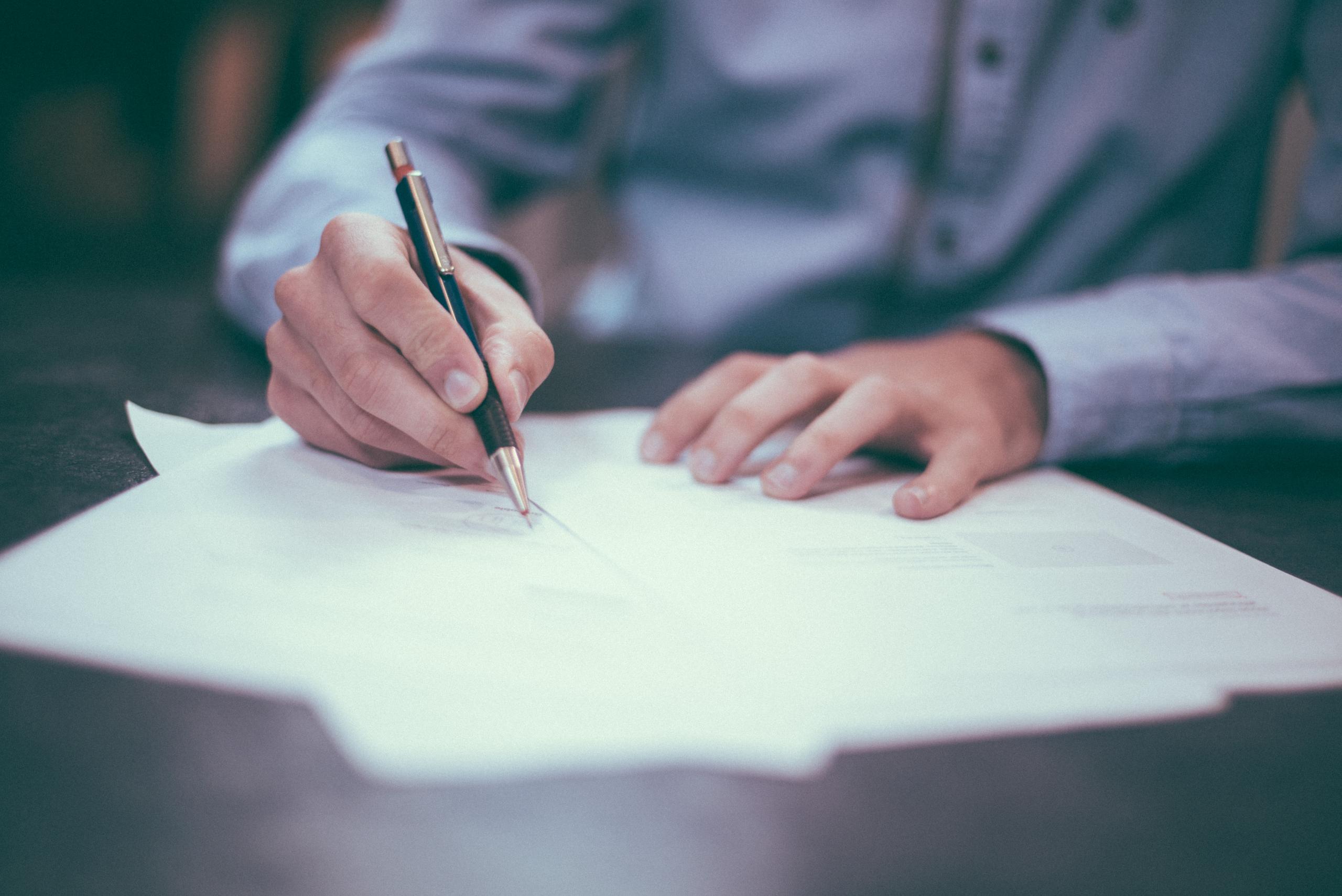 These days, most shipping companies are very reliable, but you should always plan for the worst. After all, accidents happen, packages get lost, and boxes get damaged. You need to prepare for these possibilities to give both you and your customer peace of mind.
Further reading: How Do You Package Items for Shipping?
Damaged and lost shipments can cost you money, and if not handled correctly, cost you your clients. If your shipment is damaged, lost, or delayed, chances are your customer will expect their replacement to be sent quickly. You might even choose to offer them a refund on their initial shipping costs, or a voucher for future use.
Thankfully, you can apply for insurance to cover these costs and ensure that you won't be out of pocket when the inevitable occurs. Shipping insurance protects you against stolen, lost, or damaged parcels. If you are insured, when a package doesn't reach its end destination (or is damaged when it arrives), you'll be reimbursed for the declared value of the shipment.
Shipping insurance costs vary in the UK, but they always relate to the value of the shipped items. So, more expensive shipments are always more expensive to insure, because the potential pay-out and risk for the insurance company is larger.  
If you only ship a few items now and then, or your items are extremely cheap, you may choose to forgo shipping insurance and take the risk. However, if you ship expensive items on a regular basis, it's always a smart idea to invest in shipping insurance. It could really save you a headache in the future.
Expecting Unexpected Shipping Costs
In business, it's always smart to expect the unexpected. In a perfect world, all of our shipments would go smoothly, and customers would receive their packages quickly and without damage. Of course, that's not always what happens! Damages and delays happen, and unexpected customs delay fees occur.
Here are some of the most common 'unexpected' shipping costs, all of which can eat into your profit margins. If you can get out ahead of these and be prepared, you'll save yourself a major headache.
Customs delay fees
Clearance delays, or customs delays, occur when a package is held up at customs due to incorrect or missing paperwork. This can happen to you when you're importing goods, as well as when you're sending packages to a customer internationally. In either case, it can make you look unprofessional and unprepared. Make sure you have your bill of lading, commercial invoice, and packing list in order to prevent excess fees and delays.
Damaged or lost items 
If you have shipping insurance, you'll likely be covered for at least part of the cost of replacing items lost or damaged while in transit. If not, it's up to you to replace that item as quickly as possible for your customer, often with a refund on their initial shipping costs and a future credit for goodwill.
Re-bill fees
Re-bill fees (also called chargebacks) occur when you are the shipper of record, and you ship on someone else's account. However, if a third party disputes the charge for any reason, you will be re-billed for the shipment. It can also refer to being sent an additional bill (or re-bill) for extra charges and accessories you didn't expect. In either case, it means you end up owing for fees that you didn't expect.
Re-weigh fees
Freight re-weigh fees occur when you shipping carrier inspects and weighs your package and finds that the recorded weight on the BOL and the actual weight doesn't match. The shipping company will not only charge you for the new difference in weight, but they'll also add a fee for the reweigh process itself.
Handling related charges
Handling fees are charges that you can add to your customer's order to cover your fulfillment costs. However, remember that your shipping company is also adding handling fees to your order. If you are savvy, you'll account for those fees in the handling fees you charge, so they don't impact your bottom line. Your handling fees should always cover warehouse storage costs, packing costs, and overall shipment costs, as well as the labor it takes you to prepare a package for delivery.
To calculate your handling fees, first determine how long it takes you to prepare an item for shipping, and then determine your hourly pay rate for this time. For instance, if it takes you 5 minutes, and you pay yourself or your employees £20 per hour:
5 minutes / 60 = .83
.83 x £20 = £1.64
Your minimum handling fee should be £1.65, but don't forget to include all of the other costs listed above. Add the handling fee to your shipping cost, add a ten percent buffer for unexpected costs, and that's what you should be charging for 'shipping and handling.' Of course, in today's market, many customers want free shipping. If you plan to offer free shipping, be sure to account for your shipping and handling costs in the product price, otherwise, you could end up losing money on each sale.
How inventory management software can help
As you can see from the facts and figures above, it can be tricky to keep track of your shipping costs, handling fees, and sales tax on shipping. It's no wonder that "how to calculate shipping costs" is such a common Google search.
Good inventory management software can help you keep track of this data, ensuring that you don't spend too much on your shipping costs and start eating into your profits.
Inventory management software helps you keep enough staff and enough product on hand to meet your demand, preventing overselling and keeping your customers happy. It can even help you prepare shipping labels, predict ordering trends and product demand, raise warnings when you're low on stock, and best of all, streamline the entire process on one system.
Where to find shipping cost calculators
Your shipping costs depend on which service you're using for shipping. Below are some of the most common shipping cost calculators in the UK:
·  https://www2.royalmail.com/business/tools
·  https://www.parcelmonkey.com/shipping-companies/dhl/calculator
·  https://DPD.pt/en/parcels/calculate-shipping-cost 
·  https://www.yodeldirect.co.uk/
·  https://www.fedex.com/en-gb/online/rating.html
·  https://www.ups.com/gb/en/help-center/shipping-support/rates-and-times.page 
About the author
Rithu Rajan is a Product Manager at Veeqo. She's helped design and launch B2B products in four countries. She's now focused on simplifying ecommerce shipping for growing businesses. No longer does she take the prompt arrival of her online purchases for granted.
Related pages