Ecommerce
What Brexit now means for UK Sellers
Written by Richard Protheroe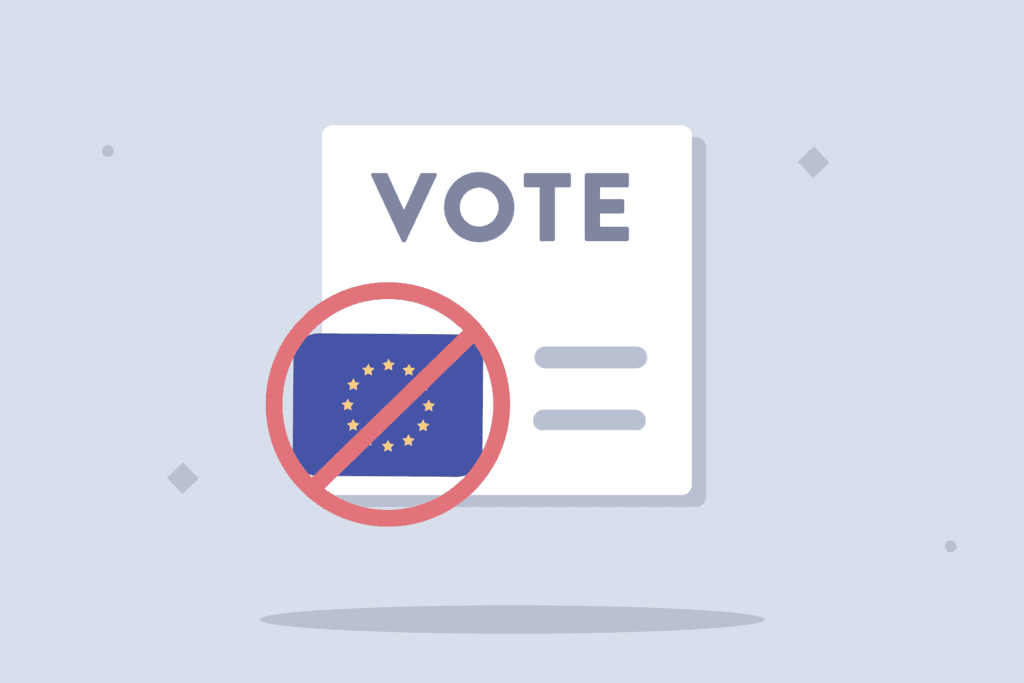 With the effects of Brexit filtering through, what impact will this have on retailers? Below I explore the positives and negatives in regards to importing and cross border trade. Including what this means for marketplace and e-com store sellers and some future predictions.
Last Thursday an historic vote was cast which resulted in Britain's imminent exit from the European Union.
At the beginning of June I wrote about the possible implications of Brexit for UK Online Sellers. So how have events been shaping up after the vote?
There is still some uncertainty surrounding the whole process itself, a petition for a second vote, along with reports of leave voters trying to turn back.
Whatever the outcome of that, many retailers that I spoke to, were convinced that prior to Thursday's vote, the UK would have sufficient time and leverage to forge agreements with the EU in regards to cross-border trade.
However in the aftermath, it doesn't necessarily look that way.
The 'Norway agreement' was one that was talked about by many, including retailers. This allows the UK to remain a member of the single market but not part of the EU. However it may take considerably more than the 2 years originally stated and in the worst case scenario, the UK may not be accepted by the EU at all.
If the UK did eventually gain access back to the single market, it's worth noting that they would have to do what the EU states and would have no influence on ruling. Alongside this they would still need to pay a huge fee. Which in many leave voters eyes, would just be a return to square one.
So how long might it take to agree entry back into the single market?
With David Cameron's recent resignation (which doesn't take affect till October), plus the EU leaders urges for the UK to leave "as soon as possible", it's unclear at this point where the answer will come from.
Experts have suggested that overwhelming comprehensive agreement could take as long as 10 years.
What has been the impact so far?
It's fair to say the negative impact of Brexit has outnumbered the positives. Let's start with the positive.
Positive
As a result of Brexit the strength of the pound has dropped to its lowest level since 1985, however that isn't all bad news for UK sellers when selling abroad.
There is a chance that retailers would have become more profitable. This is because their € or $ price would have had a higher margin. Or alternatively they could have lowered the € or $ price to coincide with the change in the pound, which would have made them more competitive.
Negatives
Eventually the UK will feel the effects of cross border tariffs, red tape and delays when their departure from the EU is finalised.
It's possible in the short term however, that there will be a confidence crisis with EU buyers when it comes to shopping with UK sites. In a 2015 report by Paypal, 21% of people from Western Europe shopped on UK sites. The long term effect of this will means this figure will undoubtedly drop.
21% of Western Europe shop on UK E-Commerce Sites
This prolonged period of uncertainty will mean the economy will suffer. The reality of the matter is that already import prices into the UK have taken a hit due to the drop in the pound.
https://twitter.com/gregpower/status/746261433269227520 https://twitter.com/MoveCommercial/status/748078155878043648
It certainly will be interesting to see how retailers react to these increases and the future tariffs added. Will sourcing locally become the done thing? Will this be more beneficial to the UK economy in the long run?
Sam Quinn of Blossoming Gifts, a flower delivery e-store in Manchester says for some industries though this isn't a viable option, especially his "As a UK based florist, we do try to source our stems from local growers where possible. However there are not many UK flower growers and they mainly grow summer flowers, so for 8 months of the year, we're reliant on imported flowers from the EU".
Marketplaces
The immigration factor was highly talked about throughout the debating process and one that influenced many leave voters.
There are currently 3 million EU workers within the UK and the implications of their workers and social security rights are still to be decided.
CNBC last week reported how Amazon plan to open two new fulfillment centres within the UK, which would look to add 2,500 new permanent jobs.
However, historically Amazon have relied on low wage, immigrant workers. As a result of Brexit, Amazon may now find it harder to find workers, which could curtail progress in the UK. This could have a big impact on Amazon's EFN service in the UK, which is very popular with retailers.
In the first half of 2016, 50% of EU sellers sold on more than one Amazon Marketplace within the EU. This figure may decrease now from both UK sellers selling outwards and also EU sellers selling into the UK.
There has been no official statement from Amazon of yet as to effects of Brexit, however eBay were quick to reassure sellers.
Ebay: Our business is a global one and our sellers are successful within and outside the European Union
Whereas Etsy perhaps couldn't be quite so reassuring...
Etsy: I know many of you probably have a variety of questions but it is too early to offer answers
E-Commerce platforms
So what effect would Brexit have on people who sell through an e-commerce platform such as Shopify or WooCommerce?
The biggest barrier to overcome as a seller with your own website is competing with marketplaces such as eBay and Amazon, where goods are notoriously cheaper.
Sellers have become disheartened about how Amazon especially, dominates the market. Its strong web services, stock availability and low cost products give it that edge. While UK businesses will look to tighten budgets, customers will invariably look for cheaper products and Amazon is well-positioned to reap the rewards.
Another negative for UK users of platforms such as Shopify is that they charge their users in dollars. This means there will be an immediate increase in subscription costs for users whilst the pound is weak.
UK users of Shopify will see an increase in their subscription costs due to the weak pound
Predictions
The UK's departure from the EU will happen sooner rather than later as EU leaders look to avoid prolonging uncertainty.
This may result in a harsh settlement for the UK, as the EU looks to avoid a chain reaction of countries leaving. Therefore this could have a detrimental effect on Britain's bargain process into the single market.
Any UK businesses that are looking to further their business throughout the EU may now be rethinking about investing into those country.
Sam Quinn said their expansions on flower in to Europe was imminent, "We were intending on launching 2 new sites into both France & Germany. However, due to Brexit, these plans are currently on hold".
"We were looking to launch 2 sites in Europe, but Brexit has put these plans on hold"
Furthermore the company ship 40% of their flowers from Holland, but had pre planned the effects of Brexit, "We had taken a financial hedging instrument which allowed us to be not too affected by the weakening of the pound against the Euro. If we didn't have the hedging instrument our current costs would be 20-30% higher than what they were this time last year".
[caption id="attachment_4110" align="aligncenter" width="995"] Blossoming Gifts Director - Tash Kahn[/caption]
It's a testing time as internally in the UK, there will be a full review of the legal system in regards to trade, which is likely to be delegated from parliament to the government, due to the extremity of the case. This is due to the huge impact it will have on workers consumers and the environment.
Externally, trading will become difficult due to various factors such as packaging, components and consumer guarantees, as all national laws are different. The single market overcame this previously.
Additionally trade with countries outside of the EU could also become strained, as agreements with 3rd world countries was agreed within the EU. It will be interesting to see how diplomatic the UK are in handling this.
Conclusion
It's fair to say that there is still a lot up in the air at the moment.
The pound being weak has its disadvantages for subscriptions and importing, however it works in favour for selling abroad.
Sales growth already achieved in 2016 in the UK will probably take a step backwards for rest of the year as customers, especially overseas, will hold back on expenditure. The weaker pound will also push up import prices for UK retailers.
However the next 2 years will be critical in hashing out a deal with the EU and we'll cover any new developments along the way.
As one UK eBay user put it to us recently "Your customers changed today. The world changed today. We have no idea what the consequences will be but our businesses are now under the threat of uncertainty".