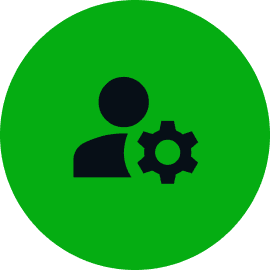 Manage multichannel orders with ease
Automatically sync orders from your Amazon, eBay, Etsy and Shopify stores. Take the pain out of multichannel order management for free with Veeqo.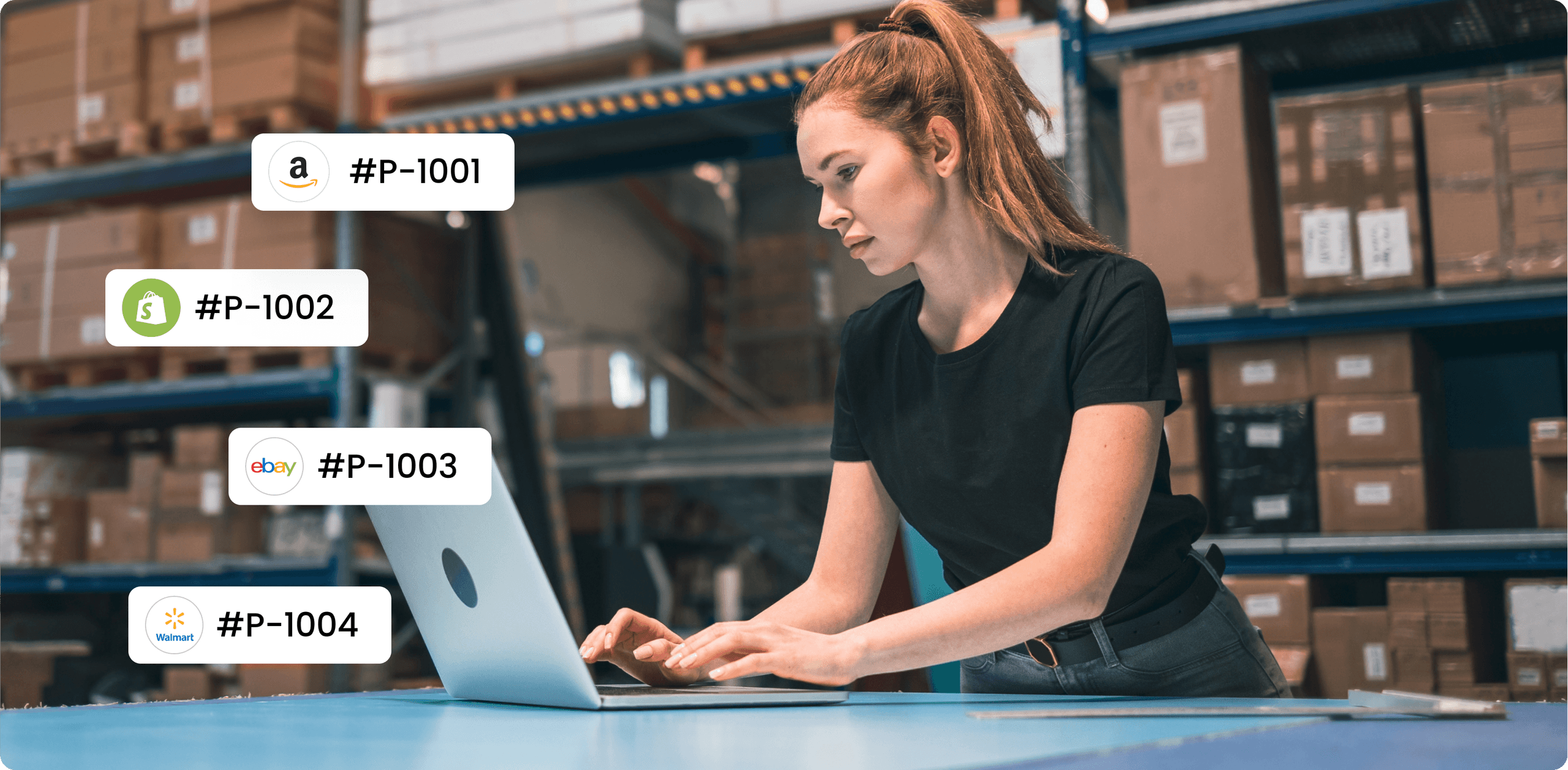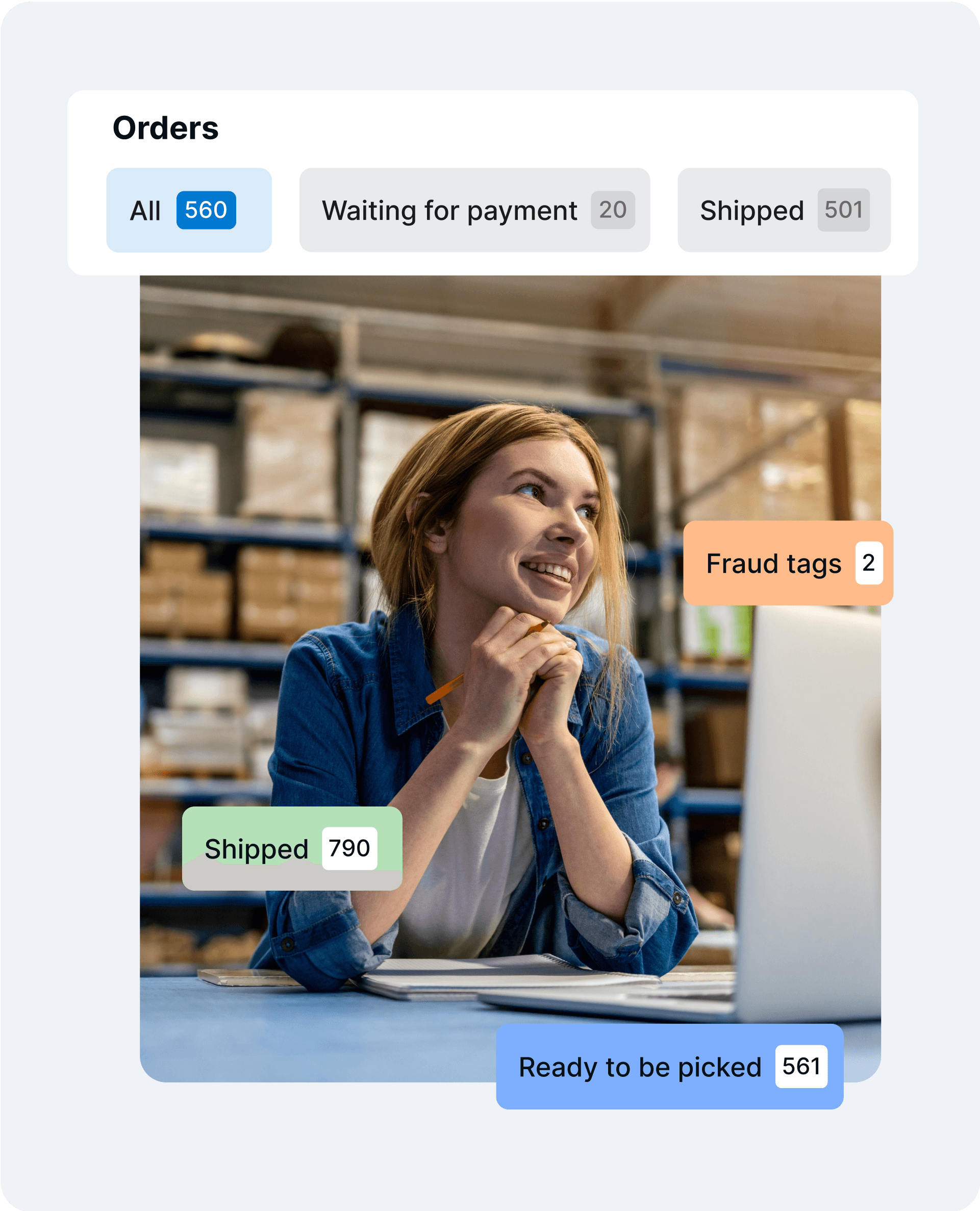 Quickly find what matters most by creating 'Order Views'
Order views can be set as 'company wide' or on a per user basis meaning your whole team can view the orders that matter most. You can see:
Warehouse-specific orders

Orders from specific channels like Amazon, FBA, Shopify, etc

Fraud tags on orders

Orders that haven't been printed

Orders that are still to be picked

Orders to be shipped with USPS
Search and filter to find, print and ship your orders
Veeqo's order filters help you to find and ship your orders in a flexible way, it's built to help inform every associate in your team, from warehouse to customer support.
Search through your orders with individual filters or combine as many as you need for a more refined search across your multichannel orders.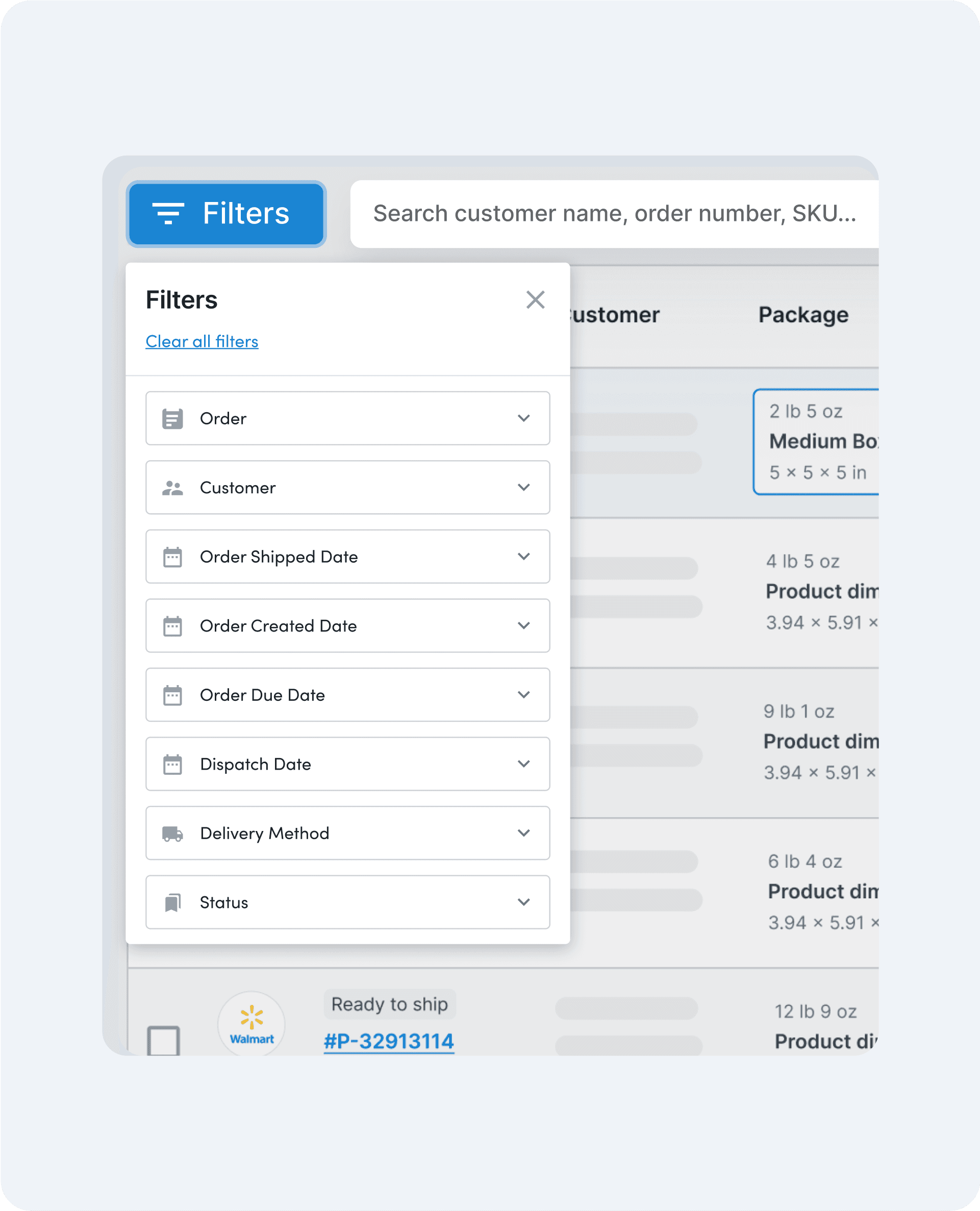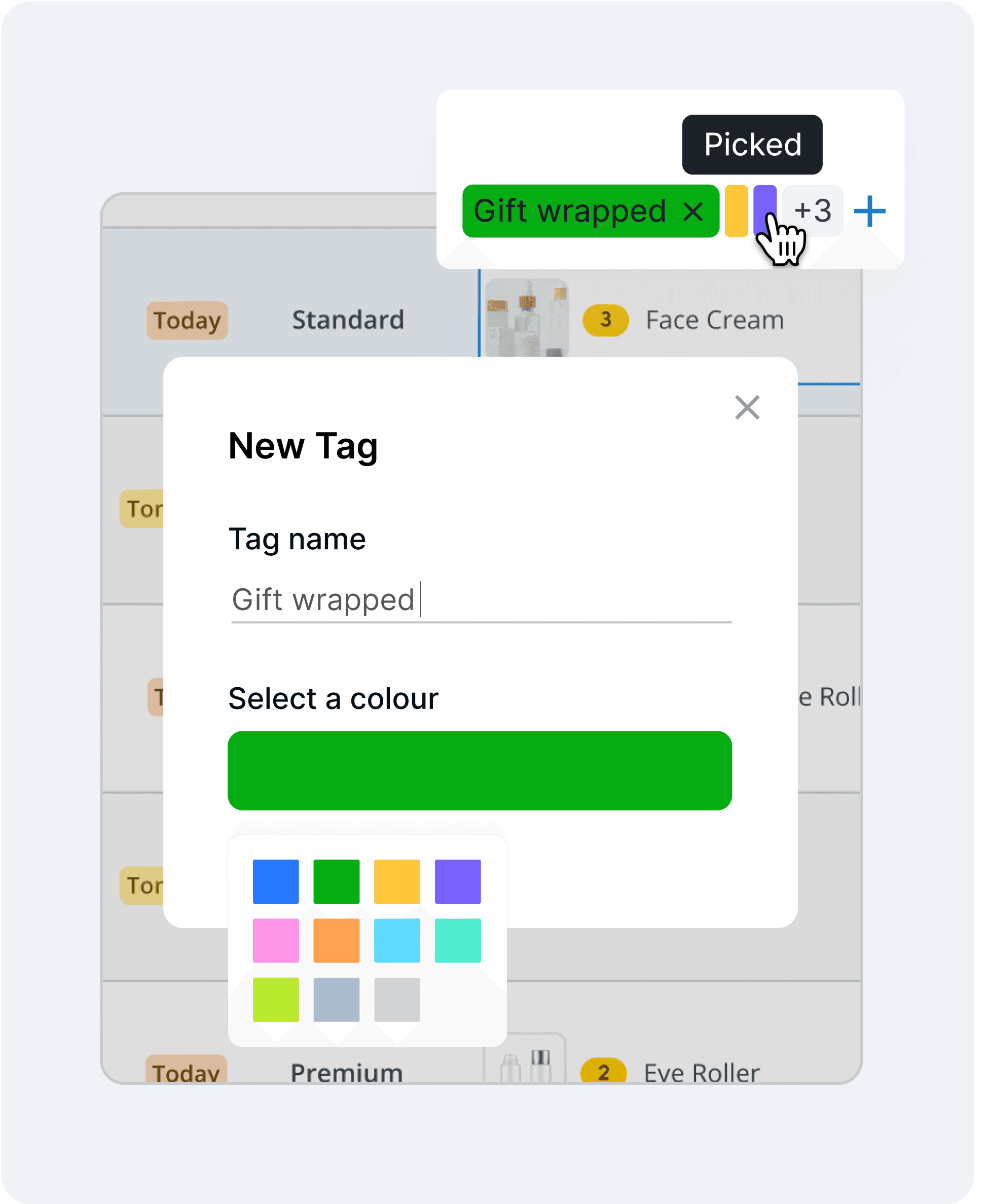 Tag orders to suit your workflow
Tags simplify how you keep track of orders and can be used to create order rules to speed up your entire shipping process.
For example, tagging orders that are bulky can trigger carrier order rules that make sure the order is sent using the most appropriate carrier.
Tags also give you deeper insight into your orders when filtering your sales reports based on order tags.
Automate your order management with rules
Save time and money by automating your day-to-day tasks in Veeqo by setting order rules to perform the following actions:
Having a different invoice design for each sales channel or language

Auto selecting the right shipping carrier and service depending on order weight/value/destination/customer choice

Tagging orders when they contain certain products

If it's Amazon Prime order set urgent tag and place into VIP picking queue

Creating picking batches (order tags) based around each of your shipping carrier (or however your group orders for picking)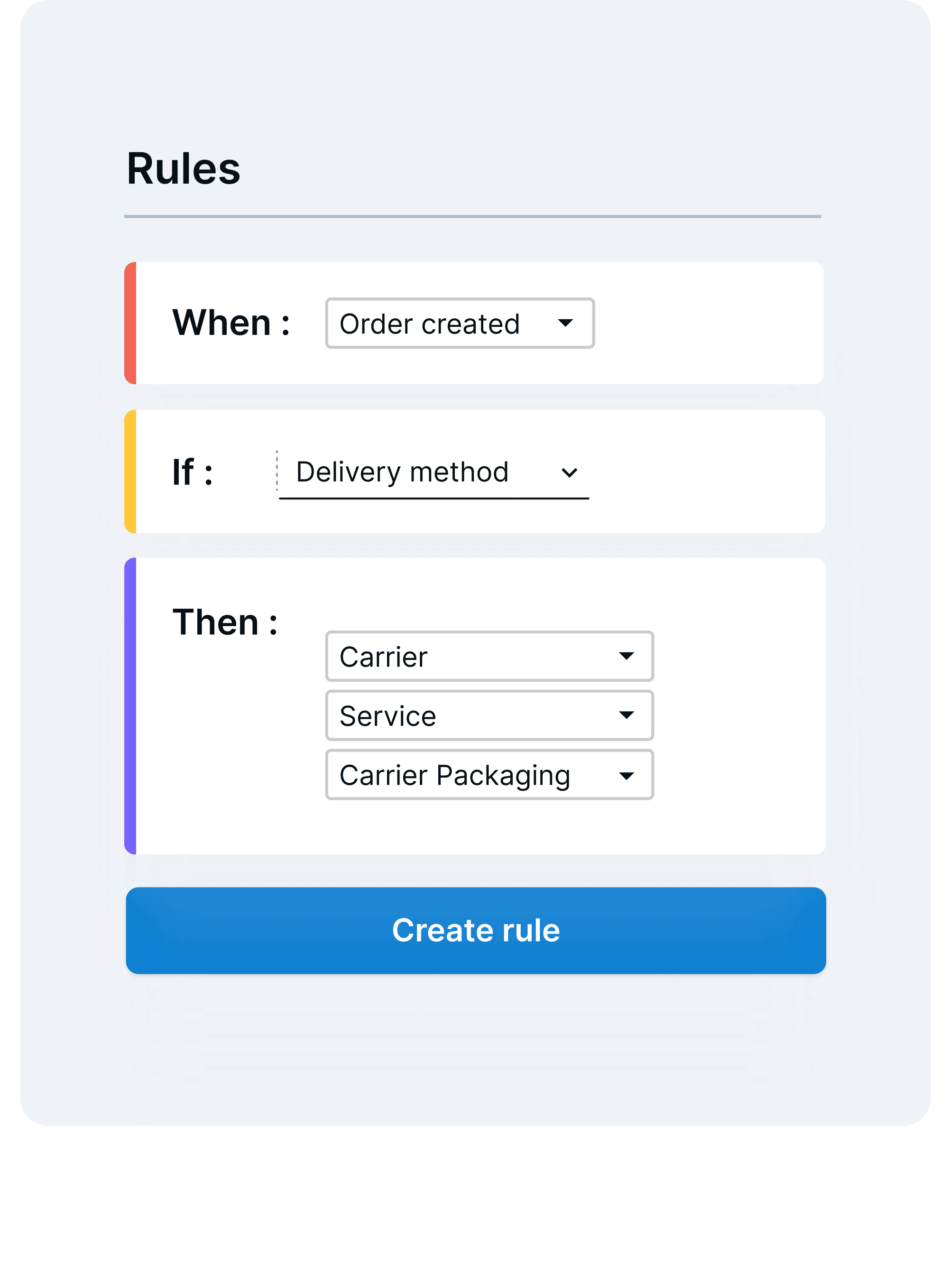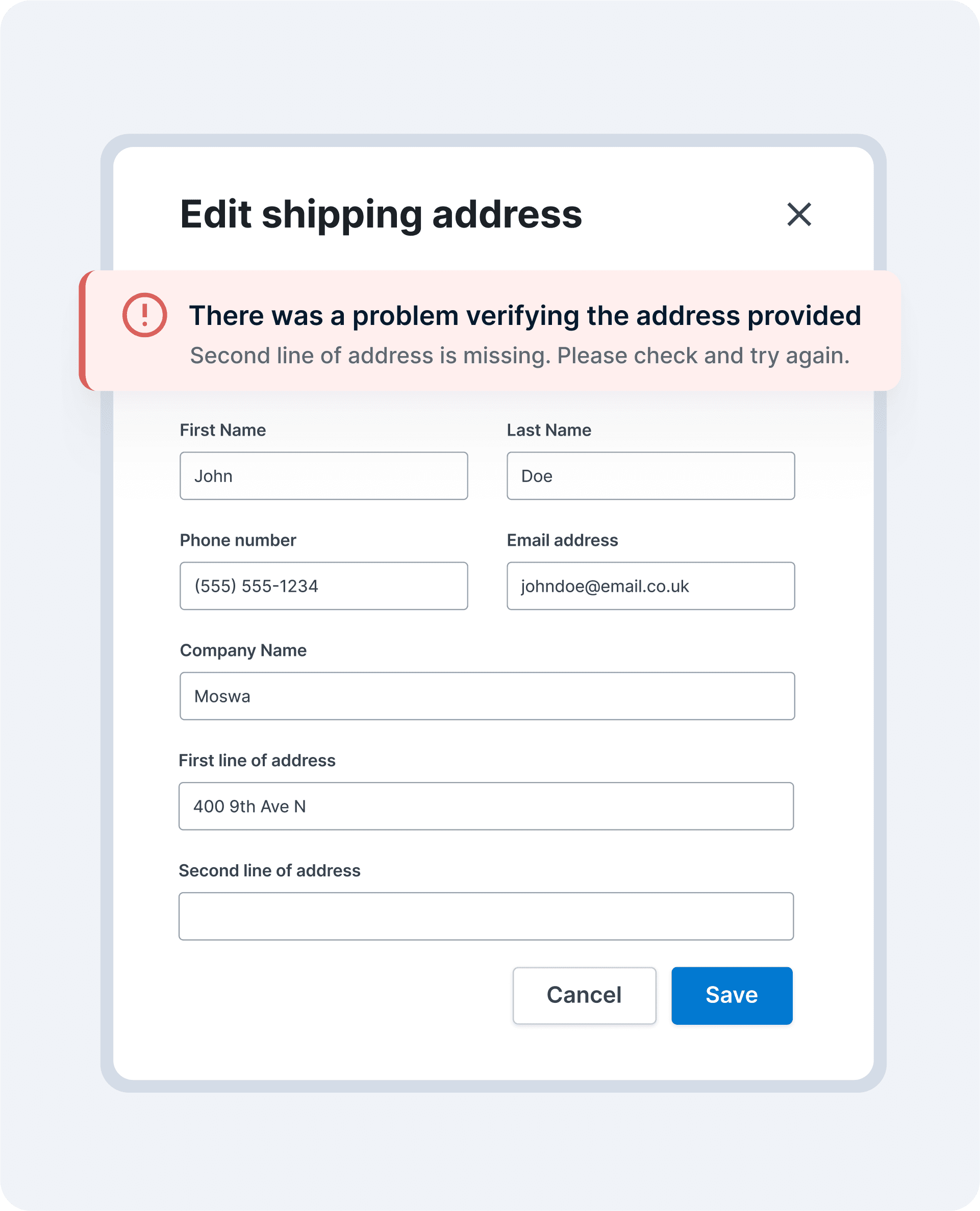 Automatic address validation
Veeqo verifies all US customer addresses through an address database and then flags orders with shipping address errors.
This means you can resolve customer issues issues before you try to print a label or pack an order, saving you and your customer time in troubleshooting address issues.
Team collaboration made easy
Want to tag a member of your team on an order? Use @ when creating an internal note in Veeqo to suggest team members to mention.
They'll receive a notification and an email with a link to jump to that order.
You and your team can use @mentions to update the warehouse team or ask a manager for a refund authorization. Notes are added to an order's history for future reference.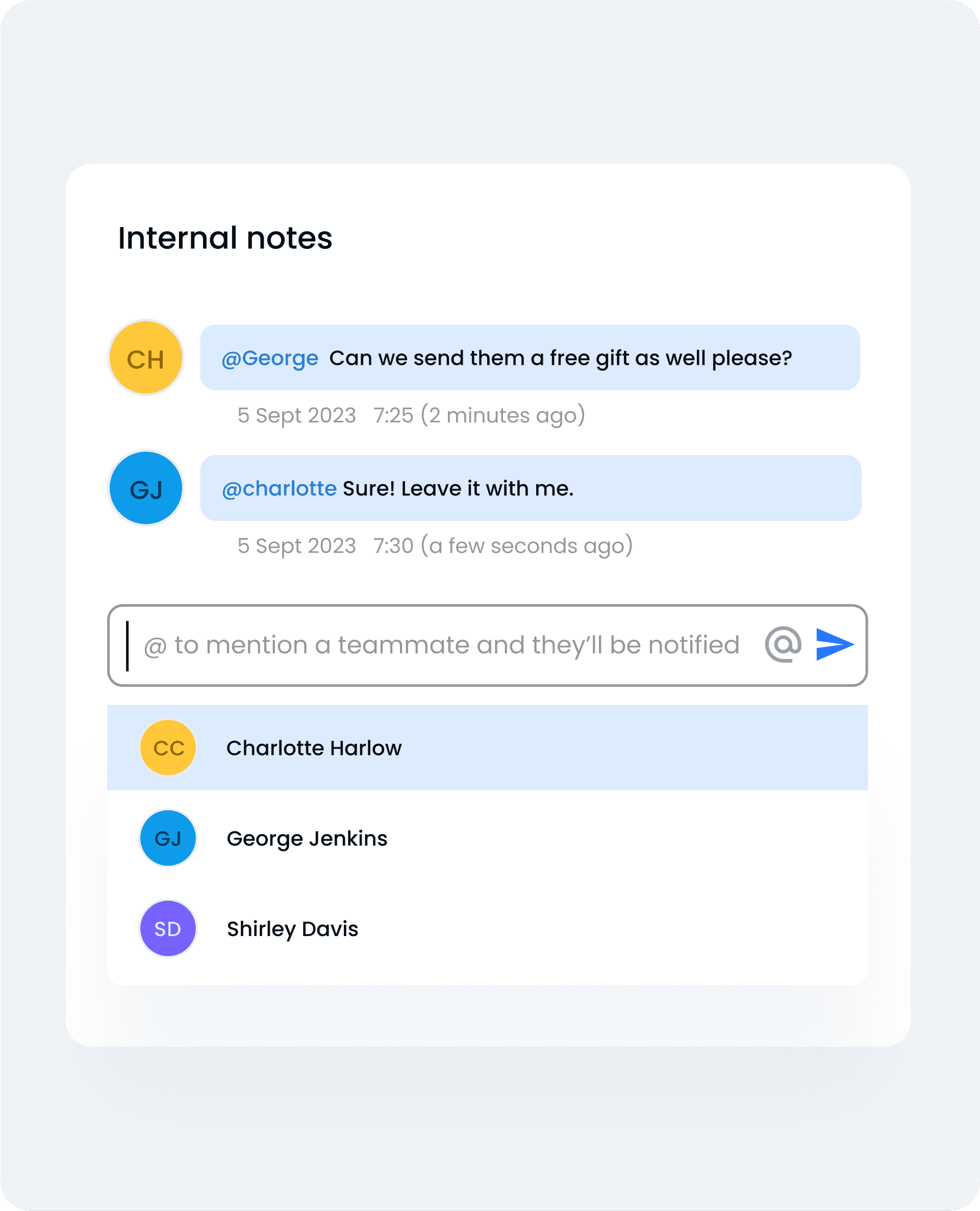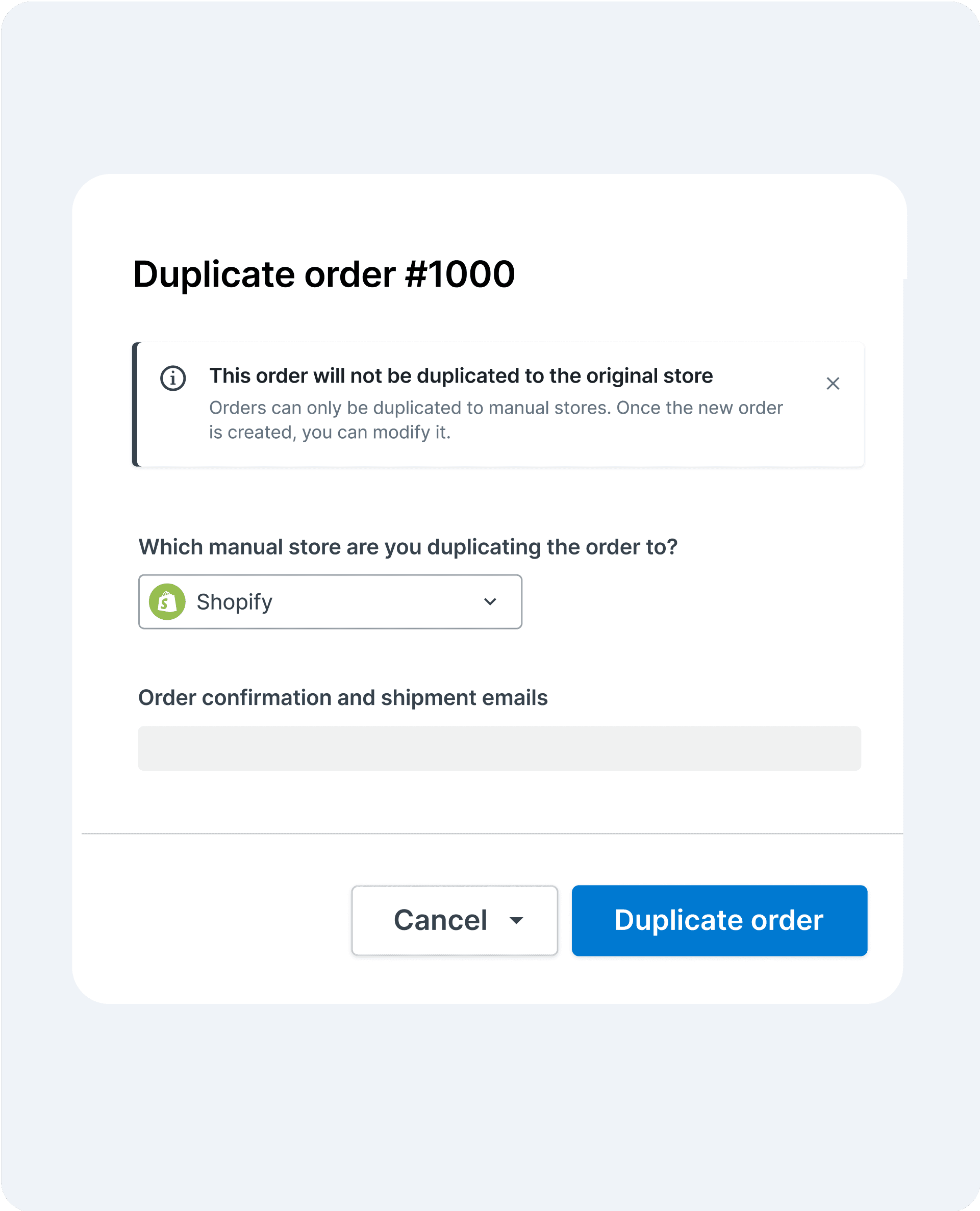 Duplicate an order in just one click
Instead of manually creating similar orders you can save time by duplicating another order, whether it was sold in Amazon, Ebay, Etsy, Shopify or Walmart.
Duplicating orders can save time when creating an exchange, creating similar wholesale orders, or re-creating an order that was cancelled by mistake.
"Veeqo has significantly reduced our shipping costs"

"With Veeqo, our team at EasyKeys can easily compare negotiated shipping rates from different carriers and choose the most cost-effective option for each shipment. It also allows our team to easily generate professional-looking packing slips and shipping labels with just a few clicks. If you want to streamline your shipping process and save money, you should try Veeqo!"