Marketplaces
7 Tips to Increase Organic Traffic to Your eBay Store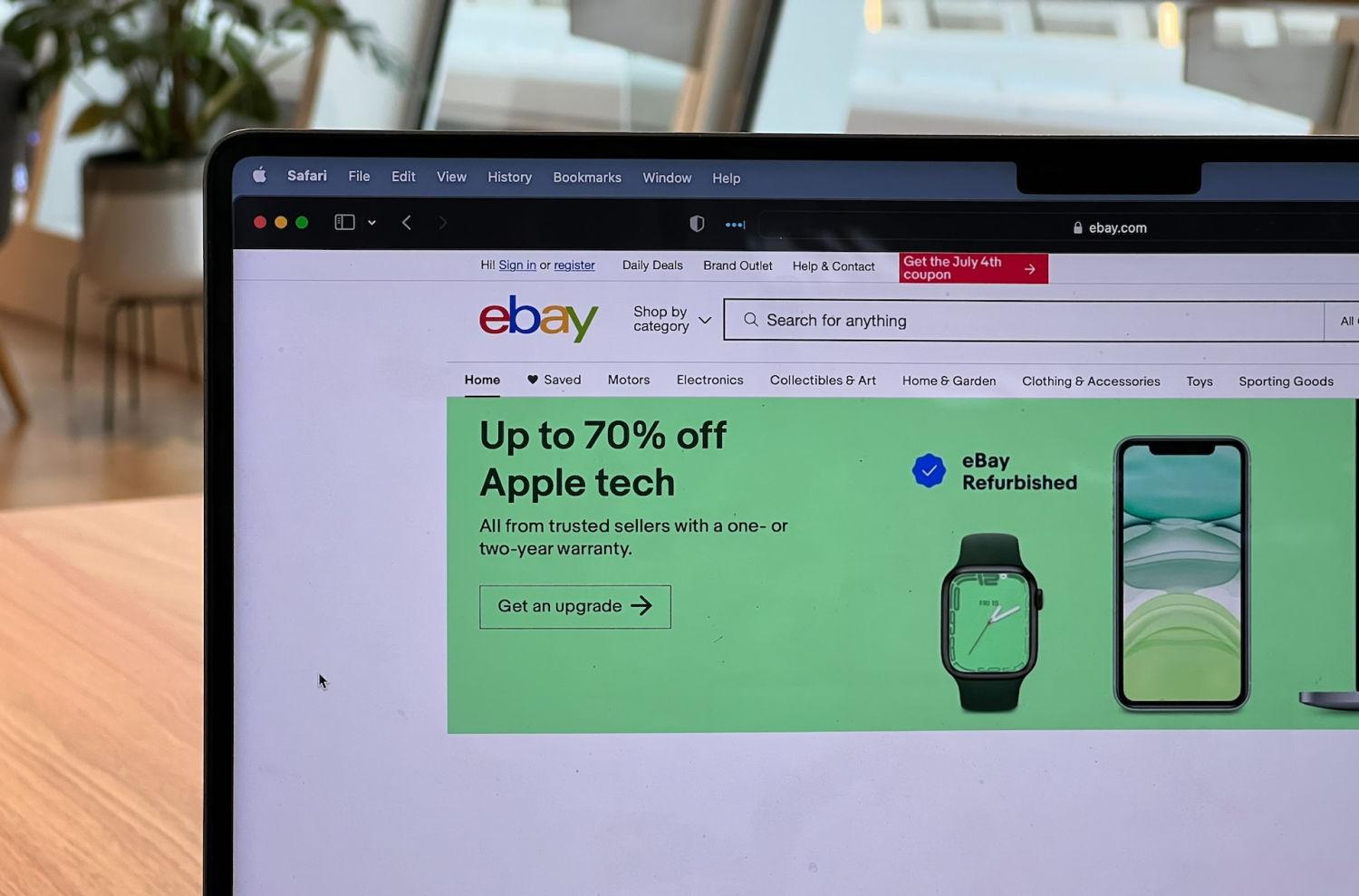 eBay has 138 million active buyers and is the second-most popular e-commerce and shopping website in the world with 590 million visits every month.
It makes sense that you want your store to attract the attention of those visitors.
You want to know how to increase traffic on your eBay store. There are several ways you can do this but one of the most cost-effective is organic traffic driven by smart SEO and clever tactics.
In this post we dig into smart ways to increase organic traffic to your eBay store.
1. Get to know Cassini
eBay launched Cassini in 2013 as a better way of connecting sellers with shoppers. Around 90% of eBay sales start with a search on the site, so it made sense for the company to revise its search engine to provide personalized and relevant results.
This search engine has evolved a lot over the years and now includes features such as Best Match (launched in 2020) and visual discovery (launched in 2023).
Cassini is designed to help people find what they need so you need to design your store to help Cassini find you. 
Cassini decides where your products appear in search results using keywords and content to match what eBay shoppers are looking for.
It uses your sales history, your pricing, your customer service history and your product descriptions to decide where you appear in the search results.
2. Use the right keywords
Keywords sit at the heart of how to increase traffic on your eBay listing.
They are the search engine optimization (SEO) secret that your store needs to know.
You need to find the search phrases and words that are best suited to the products you sell and then use these to optimize your product descriptions and listings.
When optimizing your keywords, consider:
Use the search bar in Cassini to find the terms most commonly used by shoppers to find products like yours. For example: If you write 'cheese' into the search bar and hit Enter, you will see a list of Related Searches and you can sift through these words to find ones that fit your products and business. 

Don't feel you need to use all the keywords on offer, rather pick a few that really suit your product and listing.

Once you've chosen your keywords, use them in the title of your listing and in your product description. For example: 'Cheese Making Kit' is your listing title and in your description use the word 'cheese' in the opening paragraph.
3. Create compelling content
Once you've created a list of keywords and phrases that best fit your products, you need to create a listing that really captures a shopper's attention.
Cleverly placed SEO will help you gain visibility on a search engine, but once the shopper arrives at your digital front door, you want to keep them there.
When creating an eBay listing that captures a shopper's heart, consider:
Avoid using your keywords and phrases repeatedly as it will make your description hard to read and will likely put a buyer off. This is known as keyword spamming and is actually against eBay's policies as it is considered a form of search manipulation.
For example: How to increase traffic to your eBay store is to use organic traffic to your eBay store tips and tricks that will help you learn how to increase traffic to eBay listing. This kind of content makes people feel manipulated.
Write a title that's factual and interesting.
For example: Sticking with our cheese store, your title should tell shoppers exactly what you're selling without using words like 'Go!' or 'Amazing!'. People search for 'cheese making' or 'cheese' not 'amazing'.
Create an in-depth description that adds value. eBay recommends you use around 200 words in your description with around 5-7% of the copy consisting of your keywords and phrases.
For example: If you are selling a cheese making kit, you can use your description to talk about which types of cheese your buyer can make with your kit and even offer them some helpful tips to get the most from their purchase.
Use your fonts carefully. Avoid using fonts that are too fancy or that are difficult to read. Rather stick with a simple font and use bold headings and different sizes to engage the reader. If your description is broken down into bite-sized chunks that are easy to read, your shoppers will read it!

Watch out for spelling mistakes - while this may not put off all your potential buyers, it can be off-putting. Check your spelling and keep your content light and easy to read.
4. Customer service and a great track record are invaluable
The service you offer your customers and your track record as a seller are important criteria for Cassini.
This takes us all the way back to the Best Match function in the eBay search engine.
Cassini's algorithm will assess your selling history across how you have delivered customer service, the items you have sold, how you have handled an issue, and how quickly you deliver your items once they are sold.
If your customer service is poor, or if your items are not delivered, then this will affect your rankings.
The same applies to products delivered late, if a customer has ordered a product and then it is out of stock, or if an item isn't as described on the entry.
One way to solve this is by using Veeqo. It's a free software that can manage your inventory levels so you always know what you have in stock and it helps you to pack and ship your orders with unlimited users, unlimited orders, no monthly costs and no shipping label limits.
You also get discounts on UPS, USPS, DHL and FedEx. You will have accurate inventory, fast shipping, happy customers and a great relationship with Cassini.
This brings the conversation neatly to one of the most invaluable ways of catching organic eBay traffic…
5. Free shipping is a powerful tool
Free shipping is a very alluring prospect for potential customers.
People like to save money and they prefer it when they don't see the cost of shipping added to the cost of that purchase they just made. This can become expensive for you but there are ways around it.
The first is to embed the cost of shipping into the cost of your product which means you don't carry shipping as a costly overhead.
This doesn't necessarily have to be a very high increase in price, you can use your Veeqo discounts on shipping partners to soften the cost while benefiting from the value you are adding to your customer's experience.
People want choice and they love free so many select the Free Shipping option when they are searching for a product which means you could see an increase in eBay traffic if you offer this service.
6. Think newsletters and social media
Building relationships with your customers is important. One way to do this is through reliable delivery, accurate item descriptions and a solid seller track record.
The other is to use your reputation and your track record to connect with your customers in other ways.
Why not try:
A newsletter that includes discounts, special offers, latest product news and insights? This can include information about a particular product, a new release that could be of interest to your shoppers, and that promotes new and exciting products and sales.
For example: You can offer your shoppers the option to subscribe when they buy and tempt them with a special offer to keep them coming back for more. You can use one of eBay's newsletter templates to get started.
An active social media presence that updates people on your latest products and sales? Thanks to social commerce tools in most social media channels, you can make it easy for shoppers to click through from your social media to your store on eBay.
7. Images are important
High-quality images that showcase your products clearly and look like they have been taken professionally are a huge draw for eBay shoppers and for Cassini.
If your images are dark, blurry or difficult to see, then shoppers won't engage. There is also the risk that people may think your site is a scam and avoid it completely.
Smart tips for building eBay traffic with images:
Add in tags for your images
Using keywords in your images is a smart way of building your SEO presence as the search engine will find them and use them to promote your store to your potential buyers.
If you're not sure how to add in your own image alt tags, you can follow this walkthrough from eBay here.
Use high-quality photos
Use high-quality photos that have been taken in a well-lit space that looks clean and bright.
Make it easy for people to zoom in on the image and see everything about it and, if you're selling second-hand, include all the different angles so people can see wear and tear or damage.
It's a good idea to photograph every bump, tear, ding or scratch and include this in your listing. It adds trust, and this is invaluable when building your reputation.
Use eBay Picture Services
eBay Picture Services are designed to help you include pictures in your listings and make them look great.
The site includes a very comprehensive walkthrough you can follow to add images and ensure they are good quality.
Trust is key to building a business
While this is by no means an exhaustive list of the ways in which you can increase eBay traffic, it will set your store on a solid footing and help you build strong customer relationships and organic traffic.
The most important thing you need to remember is that trust is key to building a solid business and this can be enhanced with trusted service delivery, reliable shipping that meets deadlines, clear images and text, and excellent customer service.
Now, go out and get that eBay traffic!
Sign up to Veeqo to help manage your eBay business, including inventory and shipping. Free, easy to use and full of features, it can help you go further and capture that organic traffic.