Ecommerce
Introducing: Your Shiny New Sales Report in Veeqo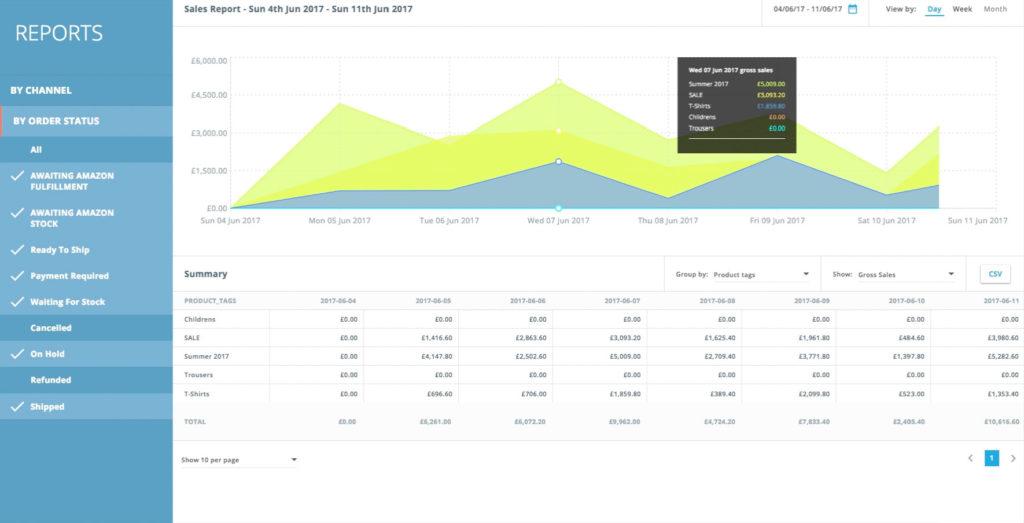 We're thrilled to introduce our brand new Sales Report in Veeqo, providing an unrivalled view of how your ecommerce business is performing.
Can't wait 'til the end of this post? Click here to try it now.
We listened to feedback from over 500 Veeqo users when building the new report. You told us you want to be able to visualise your sales data in an easily-accessible place. You want to slice and dice by the metrics that are important to you. And you want to be able to drill down behind the data and export it.
The new Sales Report in Veeqo allows you to do all this and more.
Key Features
– Product brands – Product categories (we call them tags) – Sales channels – Your users – Customer country – Order tags – Order status
Drill down – click on a line of sales data to see the exact orders behind it.
Data export – easily export data into a spreadsheet any way you want, and export every order that makes up that data.
Profits – we use your products' cost price to calculate your gross profit. This allows you to break everything down by sales channel, brand, product category and more.
Sort how you want – click the column titles to sort your sales data the way you want.
Coming Soon
Show eBay and Amazon fees – see the true profit you are making by including these fees in the calculation.
Save your report – when you've selected a date range, different filters and sorting methods, you can then save that report so you can instantly access it next time.
To view your new Sales Report anytime you like, simply click the SALES REPORTS button underneath the REPORTS menu in Veeqo. Or just click here to try it out now.
​​
---
I really hope you enjoy using the new Sales Reports and find them valuable for managing your ecommerce business.
- Matt