Ecommerce Growth
3 Examples of Retail Brands with Amazing Omnichannel Experiences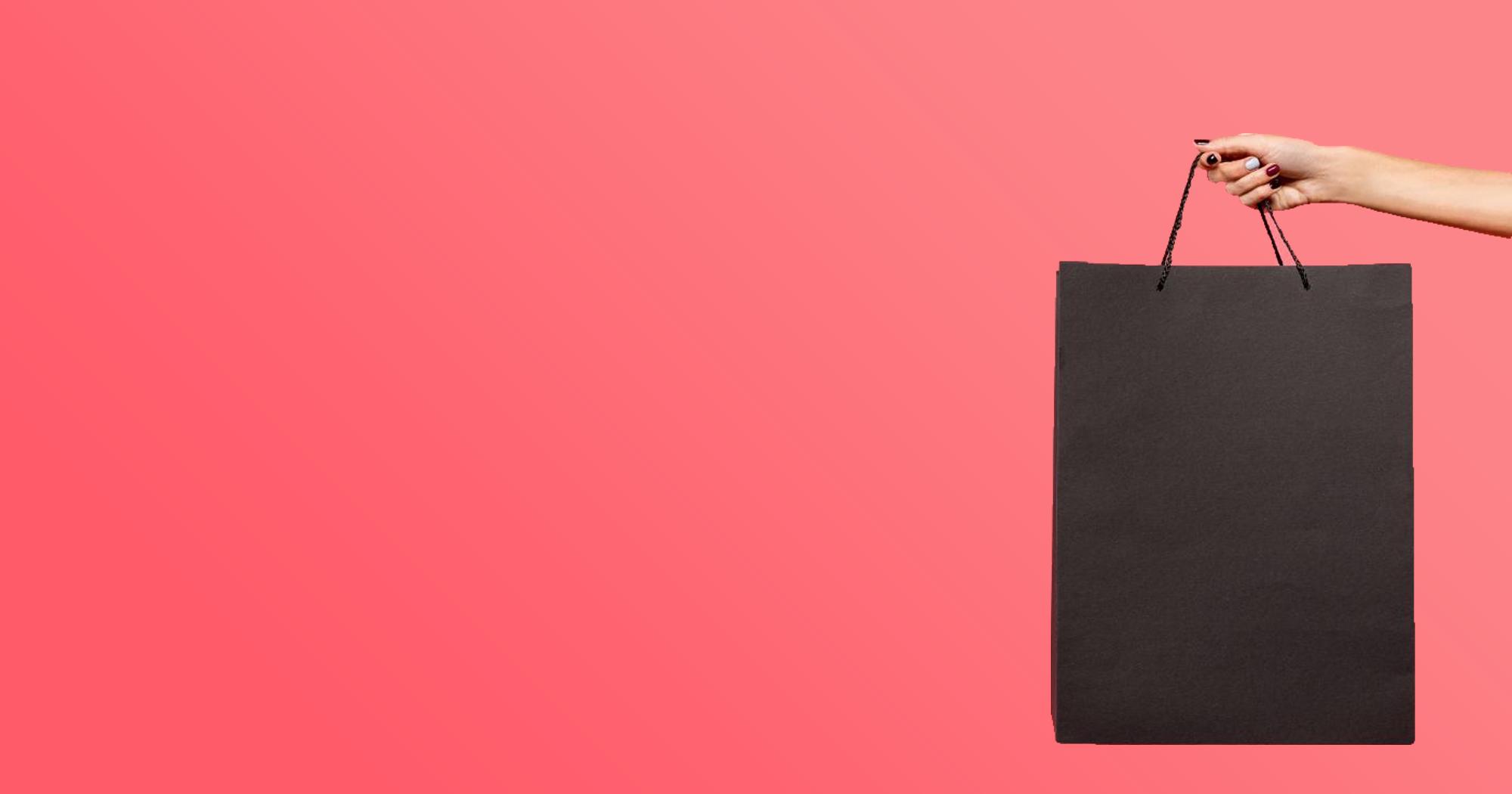 Some retail brands are already well ahead with their omnichannel strategy. And it's paying off big time for many of them. With the strongest omnichannel retailers retaining an average of 89% of customers, compared with 33% for those with weak omnichannel strategies. But what does omnichannel actually look like in practice? Spoiler: there's no 'one way' of doing it. Retail brands are winning at omnichannel in a variety of ways. And it doesn't always mean needing an international network of physical stores. So in this post, we take a look at three omnichannel examples to help inspire your strategy forward. Going deep into the nuts and bolts of:
What makes these businesses omnichannel.
Why it's proving so successful for them.
How you can potentially implement something similar.
Let's dive in.
Omnichannel Examples: Oasis Fashion
---
Oasis are a well-known fashion retail brand in the UK. They operate online and from 80 physical stores in Britain and Ireland, along with 96 other locations around the world. But what's most impressive is how they integrate it all together to provide a true, all-round omnichannel experience - making them the perfect brand to kick off our omnichannel examples. Here's a look at some of the key ways they do it:
Customer touchpoints
A core part of going omnichannel is:
Figuring out all the online and offline places your customers hang out.
Showing up in these places to create touchpoints.
Making those touchpoints shoppable.
And Oasis do this phenomenally well. To start with, their touchpoints aren't just used as stand-alone sales channels. They integrate with each other to bring a more unified experience. Look at this carousel on their website homepage showing off the hottest items being purchased in-store: And then also creating a gallery of user-generated Instagram content. Essentially encouraging customers to model the clothes they've bought: Oasis' Instagram account itself is also epic from a social commerce POV. They link right to their mobile-optimized Insta store from the profile:
The feed itself is then packed full of tagged products you can buy right there in Instagram: There's even permanent Insta Stories dedicated to specific collections and plugging their mobile app:
The best part? It works the other way too. With a key part of the app being the 'Stories' feature that allows users to explore the latest trends and ideas just like on Instagram: Add this to your bag and it stays there waiting for you, even when logging into the full desktop site: The offline experience is similarly integrated. Walk into a physical store and you'll be greeted by iPad clad sales associates. All waiting to give customers on-the-spot style advice and product info - taking into account your online activity, preferences and saved items. They can take your payment with the iPad too - improving the experience even further by not making you queue up to checkout.
Want more tips for your omnichannel retail strategy? We've got you covered here!
Fulfillment
Oasis' fulfillment options also make them a great company to use in these omnichannel examples. They have a range of home delivery options. With everything clearly explained within one page of their site: The Oasis Unlimited option also effectively creates a paid membership club among their most loyal customers. Giving them unlimited free delivery for £9.99 a year: But it wouldn't be true omnichannel without some kind of 'click and collect' feature: To take this even further: The Oasis 'Find in Store' feature even lets you locate the nearest store to you that has a particular product in stock: Meaning customers can order online and easily collect the same day at the nearest store with their item in stock. A final thing: If an in-store associate recommends something that isn't in stock, they can simply use their iPad to arrange for it to be delivered straight to your home. All perfectly unifying and integrating the online to offline fulfillment experience.
Returns
Returns is the final prong to mention in this Oasis omnichannel example. First of all: Oasis embrace returns. Knowing that it's a key part of the ecommerce experience for most people - especially in the fashion industry. And so use language that almost encourages returns in order to reassure potential customers about being able to purchase safely: Secondly: They then make it incredibly simple to go ahead and actually make a return. Providing their customers with a multitude of options, including home collection and return to a store: The key in all this that makes it worth mentioning among these omnichannel examples is this: It doesn't matter where you originally purchased your item - in-store, online, smartphone app, social or anywhere else. You can still make a return using the most convenient channel for you.
The result
Oasis have done a phenomenal job transitioning from a struggling High Street retailer into a modern day omnichannel power house. Something that's even more commendable given the wave of retail bankruptcies running through the industry. A revamped strategy led to the February 2015 announcement that they'd turned a profit for the first time in three years. There was a minor slump again in 2017. But latest reports show a huge group profit rise of 48% - with huge credit being attributed to the Oasis app and integrated online experience.
Omnichannel Examples: BarkShop
---
BarkShop is an ecommerce retailer selling (unsurprisingly) all kinds of dog related products and treats. And they're a great example of a savvy online brand shrewdly venturing into the whole omnichannel thing without any permanent physical stores of their own. Let's examine them a bit further:
Customer touchpoints
BarkShop might not have quite as many customer touchpoints as Oasis. But they're a great retailer to include in these omnichannel examples in the sense that they show up everywhere their customers are. In other words: They've done their research. Knowing where their customers want to buy from them - and where they don't. To start with, BarkShop have tuned into one trend in particular: Their customers are dog lovers. And dog lovers also love dog photographs. So they play a big Instagram game. Filling their feed with high-quality cute dog pics:
But they also make sure to throw in plenty of pics of dogs 'modelling' products from the BarkShop store. And, of course, these posts are directly shoppable: They even then transfer this thinking over to another visual social commerce platform: Pinterest. Creating an array of boards to spark people's interest in their products: But an example of omnichannel at its very best has to be BarkShop Live. This is BarkShop bringing their amazing online brand into the real world. And doing it through pop up stores - rather than via the huge commitment of permanent physical stores. But it's no ordinary pop up shop. BarkShop Live brilliantly integrates the offline and online experience for customers: So the dogs themselves are effectively given the opportunity to try out BarkShop's products. With owners then handed an in-app list of their dog's favourite items. Take a look at this video of the whole thing in action:
Fulfillment
BarkShop do the usual home delivery ecommerce fulfillment procedure for all their items. But the store actually stemmed from the company's original creation - BarkBox. BarkBox taps into the extremely lucrative fulfillment model of subscriptions after identifying two important things:
People wanted to regularly spend money treating their dogs.
They didn't necessarily want to spend time every month scrolling through a website to figure out what their dog might like.
This basically gives customers the opportunity to subscribe and receive a curated box filled with dog treats and toys delivered to them every month: BarkBox even build each box based on a new theme each month: The key in all this is that BarkShop identified the key aspects of an omnichannel strategy that appeal to their target market:
They love dog pictures - so Bark go all in on Instagram.
They want their dog to be able to try out the products - so Bark create BarkShop Live.
They want to regularly buy dog treats without the hassle - so Bark create the BarkBox subscription.
And the result has been huge for them. According to an InternetRetailer case study, Bark became profitable in Q1 2017 and went on to have total sales of $150 million in that year. With this forecast to rise to $250 million in 2018. They also claim to have a whopping 95% retention rate on the BarkBox service.
Omnichannel Examples: Neiman Marcus
---
Neiman Marcus is a high-end fashion chain selling everything from clothes and accessories to beauty products, jewellery and handbags. But they're an excellent example of a trailblazing omnichannel retailer - leading the industry forward with inventive, new ways of connecting the offline and online experience.
Customer touchpoints
Neiman Marcus do touchpoints as well as any of our other omnichannel examples. Doing things like:
Quality ecommerce site.
A chain of stores across the US.
Dedicated smartphone app.
Shoppable Instagram with over 1.3 million followers.
Shoppable Pinterest with over 10 million monthly unique viewers.
They're also on-the-ball when it comes to Facebook Ads. Running cool carousel ads that show off relevant styles: There's also highly targeted Facebook remarketing. Go on their site to view fancy dress shoes, and you'll be hit with a perfectly aligned Ad showing off another carousel of products relevant to you: The same again if you view bedroom products. This time advertising a sale with an eye-catching short video: But the most exciting thing about Neiman Marcus' omnichannel strategy is how they use technology to bridge the gap between online and offline. Head into one of their select stores in the US, and you'll be greeted with the opportunity to try out their revolutionary 'Memory Mirror'. This is effectively a mirror with a camera. Allowing customers to:
See what outfits look like in 3D and from all angles.
Save past outfits, so they'll never forget what it looks like.
Share the 3D images of them wearing an outfit on social and with friends.
Take a look at this CBS This Morning report showing how it works:
This means customers can:
Try on several different outfits in-store.
Save their 'Memory Mirror' videos inside the NM app.
Share and get opinions from friends.
Review their favourites at a later date.
Purchase online or within the app.
All bringing a much more enjoyable experience that unifies both online and offline channels. On top of this: The Neiman Marcus app also has a 'Snap. Find. Shop.' feature. This allows customers to:
See shoes or a handbag in real-life that they like the look of.
Snap a picture of it using the NM app.
Get a list of similar products they can buy from Neiman Marcus.
Another perfect omnichannel example of Neiman Marcus seamlessly connecting the online and offline experience.
The result
Latest reports show that after two years of slowing revenue, Neiman Marcus saw a big growth jump in 2018. With ecommerce sales making a big move forward. No doubt a result stemming from how well they've connected their offline and online channels. In fact: Innovations to the customer experience has been consistently called out as one of the likely key drivers of recent revenue growth. With NM CEO Geoffrey van Raemdonck claiming that their "strategy is working".
Final thoughts
These omnichannel examples aren't here for you to directly copy in your business. As already mentioned, going omnichannel for one business might look slightly different to the next - due to what their particular target customers do and don't demand. But what you can do is use these examples as a guide to see how other retailers have become successful with omnichannel. So do your research and pick out what will be appealing to your target customers. Then use this to inspire your omnichannel strategy going forward. Is omnichannel high up on your priorities list? Let us know in the comments below how important you see it for the future.