Ecommerce Growth
How to Create a Killer Pop Up Store Experience Using Email Marketing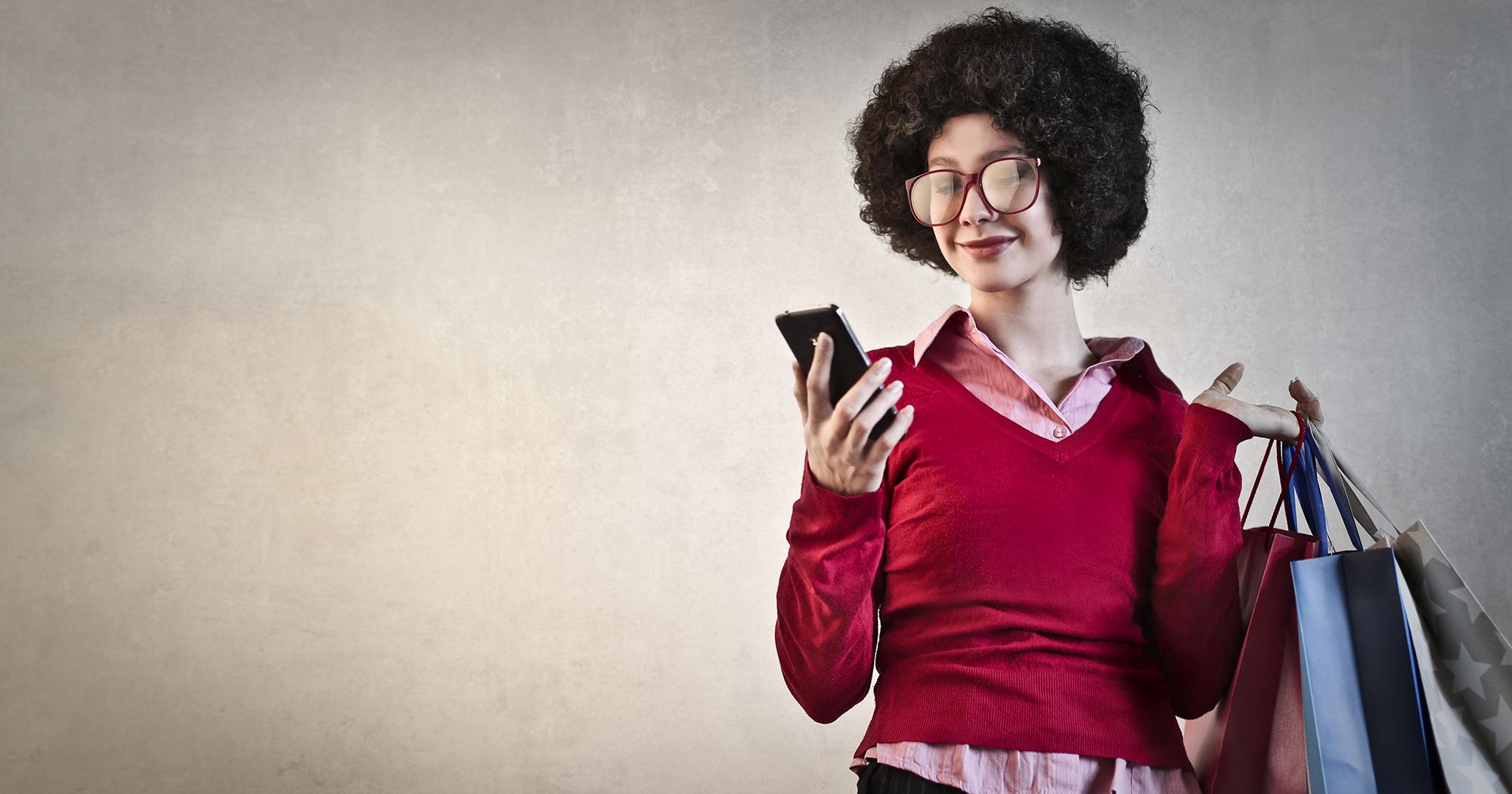 Pop up stores will be on the radar of every serious ecommerce brand in 2019. If done right, they can turn regular customers into mega fans of your business.
But how do you get those people to actually show up?
Email marketing is the answer - especially when nearly half of marketers agree that it's the single most effective channel to promote events.
Plus, over 80% of retail marketers agree that email is the best channel for acquiring and retaining customers.
Meaning email marketing allows you to also maintain and deepen the relationship you have with your customers in between seeing them at your pop ups.
So here are six pro strategies when it comes to marketing your pop up store via email.
1. Make subscribing easy
If you're going to do email marketing for your pop up, you need to have a list of people to market to.
Start by seeding your subscriber list with your current customers who have already purchased through your online store (although be careful if GDPR applies to any of your international customers).
Then make signup forms available far and wide - throughout your website, on social channels - and at your pop up events.
Most email marketing software will provide you with the embed code you need to easily install a signup form on your website and customise the look and feel to match your brand.
To entice people to signup, offer them a promo code they can whisper to you for a free sample at your next pop up, or give them a 10% off discount for your online store.
Jewellery brand Kendra Scott hosts local pop ups throughout their hometown of Austin, TX. When visitors reach the site, they're presented with a branded pop up form to sign up for the newsletter.
Since people can exit out of this pop up screen, be sure to feature the signup form in a permanent place elsewhere on your site. Such as in the right-rail of your blog or in the footer, like Kendra Scott does again.
You can also go old school at the pop up event itself and print out a paper email list signup form. 
Leave fields for people to include their first name, zip code, and email address - but make sure you're still abiding by data protection rules.
Or if you're more high-tech, have an iPad at the register and suggest subscribing as part of your checkout process.
Just as you offered a discount to those who subscribed online, reward the people who sign up in person with something special too.
2. Send personal email invites
Collecting a zip code on sign up means you can segment your list by location, and then send personal email invitations to all the subscribers who live around the city your pop up will be in.
This means you can then email only the people located in the area your pop up will be in - instead of blasting your entire database about an event they can't attend. (Exactly the kind of thing that makes people unsubscribe).
According to MailChimp research, segmented emails enjoy over 100% higher click-through rates.
This is because people trust that they'll find the information you're sending them relevant. Once they RSVP, add them to yet another segmented list for a drip campaign promoting this particular pop up. It should go a little something like this:
Email #1: Thank them for their RSVP and tell them you're excited to see them.
Email #2: Send them a reminder the day before the event so they don't forget to come.
Email #3: Email them once your pop up opens, encouraging last-minute foot traffic. And back it up with social posts too:
Email #4: Follow up a few days after your event with a recap and "thanks for coming" promo code for your online store.
In your recap email, share photos from the event that show off your products - with people smiling as they browse around.
If you hosted a VIP launch event with influencers, you'll also want to include pictures of that event, offering your non-VIPs an exclusive sneak peek into the high life.
For those who RSVPd but didn't come, this email shows them what they missed out on. When they see how much fun your pop up was, they won't want to make that mistake again!
3. Feature influencers
When dog treat brand BarkBox launched their pop up, BarkShop Live, they partnered with influencers like Instafamous dog Crusoe the Dachshund:
This helped to direct people toward their website. Once there, they could purchase tickets and sign up for their email list.
But if you can actually get influencers to come along to your pop up, be sure to then include them in your actual email invites.
Let your subscribers know someone relevant will be attending and it should drive up your RSVPs. You may even want to host a VIP launch party just for local influencers themselves.
Create a separate email campaign solely for them and let them know it will allow them to:
Network with other influencers.
Sample free products.
Enjoy free food and good vibes.
This can majorly encourage influencers to promote your pop up to their audiences and create a buzz right before it opens to the public.
Use an influencer marketplace tool like Dealspotr to find relevant influencers for your brand.
You can search their extensive database of local influencers by city, and set up a campaign specifically around promoting your pop up shop:
4. Consider co-branding
Besides customers and influencers, who else is involved in making your pop up a reality?
Will your pop up be part of a local street fair, or is there a sponsoring organisation or retailer allowing you to pop up in their venue?
Coordinate with their marketing team to be included in their own promotional emails for the pop up.
They're hosting your pop up to offer more value to their customers, so they're also invested in it being a success.
Ask if they're planning to promote the event via email, and what assets (logo, graphics, copy, etc.) you can provide them to be included. (If they weren't previously planning any email promotion, make sure to convince them to do otherwise).
Women's clothing brand Anthropologie hosts in-store pop ups featuring local merchants. Each pop up market gets a custom-made invite that's then promoted to local customers via email and on their website:
Try to include as many other non-competitive retailers and businesses in your pop ups as possible - then hijack their lists to create an even bigger buzz around the event.
5. Get social
Email subscribers are nearly 4x more likely to share a brand's content on social media than non-subscribed customers.
So leverage your email list to promote your pop up on social. Your current subscribers want to be a part of your pop up success.
Ask them to RSVP publicly on social, so their own friends notice and RSVP in turn. Include a suggestion in your email invite like: "Coming to our pop up? Let us know on social! Tweet us at @yourbrand."
You can also easily create pre-populated social posts via ShareLinkGenerator.com. Just place links next to your social sharing buttons, so all subscribers have to do is click.
Make sure to then acknowledge RSVPs on social by responding with a nice reply - or at least liking their comment.
Reward them for this behavior so they stay motivated to do it next time too.
Athleisure brand Outdoor Voicesregularly hosts pop up yoga classes, where shoppers can take free yoga and shop their gear. They have a dedicated events page on their site to publicise the events and collect RSVPs.
Besides RSVPing, the prominent Facebook and Twitter share buttons nudge people to share the event. Smartly, Outdoor Voices keeps the RSVP button functional, even after the events fill up.
The messaging just changes, letting people join the wait list by signing up for their email newsletter.
6. Test your emails
Once you have a few emails under your belt, start testing your assumptions. Each email offers a new opportunity for you to improve.
Pay attention to your email analytics and look out for any trends - where can you tweak things to boost your open and click-through rates?
Do certain days of the week have higher open rates? Change your send date to those days.
Test out different sender names. If you're a one-person shop, it may feel more personal to include your name in the "From" line. See how sending from "[Your Name] from [Your Brand]" affects open rates.
Can you switch up the format of your email to drive higher click-through rates? Do image-heavy or text-heavy emails perform better with your subscribers?
Test adding a section in your monthly newsletter that announces upcoming pop ups. If they want to be informed of future events in their area, your customers will have to stay subscribed.
Studies consistently show that including emojis in your subject lines increases open rates.
Which are more effective for you: emojis related to current holidays or ones that reflect your brand? Email marketing provider Constant Contact share the top 10 performing emojis from their clients:
Overall, pop up stores are a fantastic way to build brand exposure and really engage with your customer base.
Use the email marketing strategies in this post to create a personal relationship with your pop up shop customers. As your subscriber list grows, so will sales - both during and in-between your pop up events.