Veeqo News
New: Sync Your Wholesale B2B Operation & Loyalty Discount Orders Directly to Veeqo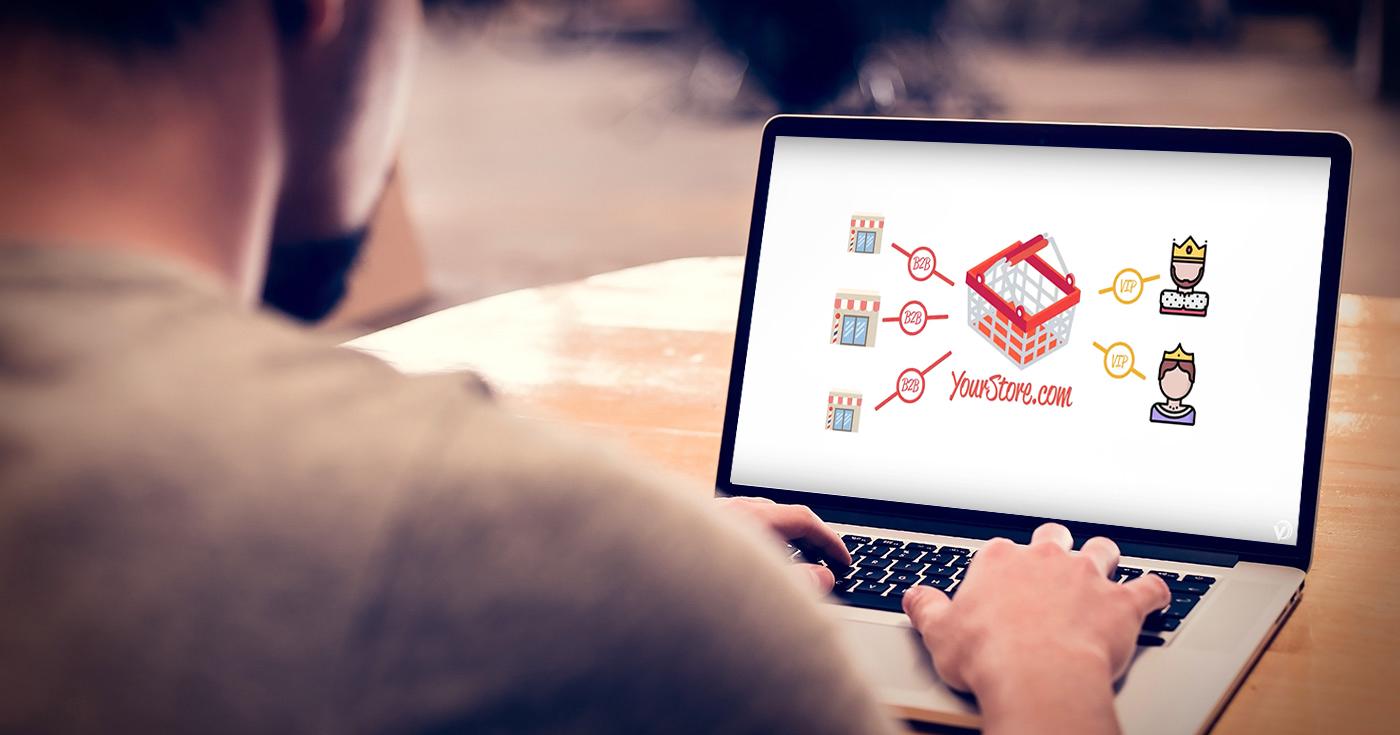 Balancing the retail and wholesale sides of your business is now easier than ever. Gone are the days of sifting through emails to deal with wholesale requests. Then having to manually invoice and process orders totally separate from your retail operation. Because you can now offer customers bespoke pricing and discounts for any of your products - then sync, manage and ship everything through Veeqo. So if you're selling wholesale via B2B (or just want to offer a discount to VIP customers) everything can be integrated and synced into your main Veeqo account alongside every other customer order. It's all powered via a simple integration with a Veeqo partner called QuoteOnSite. And here's a look at everything it lets you do.
SEE ALSO: Veeqo Purchasing: Making Buying From Suppliers Quicker & Easier Than Ever
Create and send wholesale invoices
---
QuoteOnSite integrates directly with Veeqo so your entire product catalogue can be synced over. You'll then be able to create invoices in QuoteOnSite and fill them with any of your products: There's also the option to apply a wholesale or loyalty discount of your choosing every time an item gets added: You can then send the quote off to the customer via email when it's ready: With a new order being created in Veeqo right away. Ready to pick, pack and ship as normal as soon as the invoice is paid off.
Set trade prices for all your products
---
Veeqo's integration with QuoteOnSite also lets you set specific trade prices for each of your products once they've been synced over: This means you can simply choose the 'trade price' option when creating a new quote: And don't need to apply an individual percentage discount to each line.
Create discount tiers
---
Another option is to create a variety of discount tiers that you can apply to invoices:
This means you can use different discount levels for specific customers depending on how large the wholesale order is, or how loyal they are.
How to get set up
There are a few steps to go through in order to connect Veeqo with QuoteOnSite.
1) Create a QuoteOnSite account
To get started with managing wholesale orders in Veeqo, you'll need to create a free account in QuoteOnSite. Just fill in the short form and hit the 'Get Your Free Account!' button: You'll then need to click the link in a confirmation email to complete your account set up.
2) Find your Veeqo API key
Head into your Veeqo account and head to the Settings cog then 'Users': Then choose your user account from the options and click on the 'Create/Refresh' link underneath 'API Key' in the box that pops up: The box will then be auto-populated with an API key that you'll need to copy and save.
3) Connect Veeqo to QuoteOnSite
Now you can log back into your QuoteOnSite account created in step one. Hover over 'Admin' and click 'Settings' down the left-hand side: Then choose the 'Integration' tab along the top: And tick the 'Link QuoteOnSite to Veeqo' box before entering your API key and clicking 'Save':
4) Sync your data
You'll now be able to click the relevant buttons to import all your product and customer data over from Veeqo: And that's all there is to it. A fast, easy and reliable way to manage all your wholesale and discounted orders inside Veeqo. Just log in to your Veeqo account to get your API key and start setting everything up!
Don't have an account yet? Start a free trial today to see how Veeqo can help you run a slick retail and wholesale operation while rapidly growing your business.