Ecommerce
How integrating ERP with ecommerce can improve your business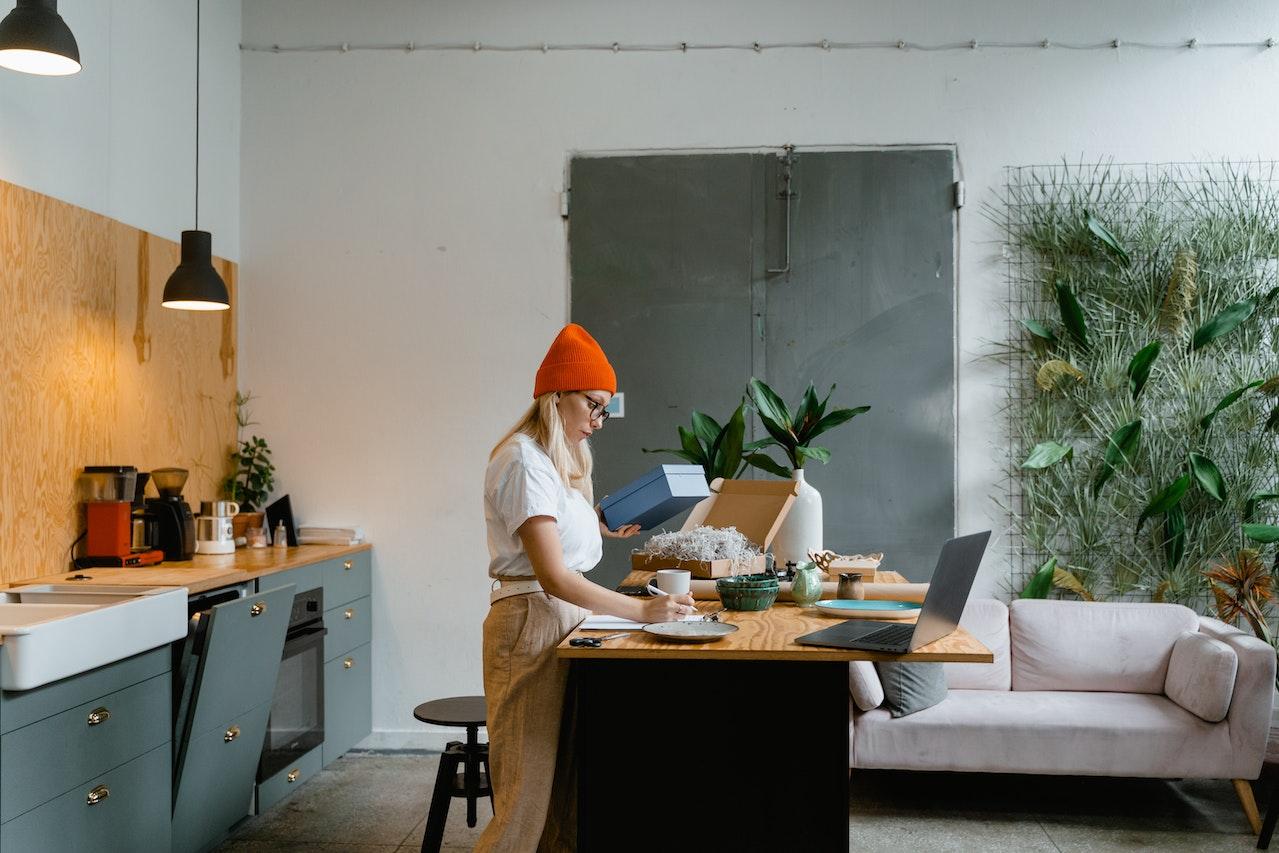 Are you thinking about integrating your ecommerce and ERP (Enterprise Resource Planning) systems?
If you use an ecommerce platform, an ERP can help you in countless ways and make the entire customer sales process run a lot smoother.
While ERPs have traditionally been used by large international retailers dealing with multiple channels, suppliers, and employees, smaller businesses can also benefit from these systems.
What is an eCommerce ERP?
ERP stands for Enterprise Resource Planning (ERP).
This software combines all aspects of a business into one system, seamlessly integrating different management applications.
Reducing the need for a variety of different systems, an ecommerce ERP combines back-office functions such as inventory software, warehouse management, HR functions, and Information Technology (IT) services.
When you harness the power of an ERP and combine it with your e-commerce business, you create a unified data hub that reduces information and workflow silos.
As a result, you'll find that things are better organised, and your entire order process soon becomes more streamlined.
Here's how your ordering process could work: 
A customer adds an item to their cart and then pays during checkout
ERP software sends a confirmation email to the customer

ERP reduces your inventory level on your ecommerce platform and on your marketplace.

ERP creates the shipping label, based on pre-defined rules

In some cases, ERP might also send the customer a tracking email

You can even set it up so that ERP updates your financial software to account for the profit from the sale
As you can see, the ERP software removes many of the previously manual tasks required to keep your inventory and accounting software up to date and accurate.
Even better, it keeps your customer completely in the loop, improving customer experience. 
Ecommerce can be challenging, and an ERP can help
Running an ecommerce shop seems easy at first, but when you start to grow, the challenge can become more arduous and take up a lot of your time.
Soon, small details begin to slip by, and you lose customers due to preventable mistakes. 
For instance, incorrect shipping labels, inaccurate inventory levels, and missing product information can all spoil an order and really turn your customers off.
If you're lucky, they'll allow you to correct the mistake. If not, they'll be soured on your company, and they're likely to spread the word through bad reviews.
ERPs aren't just for huge international ecommerce companies anymore
In the past, ERPs have been used solely by huge international retailers that have to deal with multiple channels, multiple suppliers, multiple employees, warehouse locations, 3PLs, accounting software etc. 
But now, even smaller retailers can find themselves with the need for a system that can unify data from each of these sources and enable the kind of efficient, automated workflows they need to thrive in a competitive ecommerce environment. 
You might fear potential business disruption or high costs, but ERP is easier to implement and more cost-effective than ever before - especially as Veeqo offers it for free, no matter what size your business is and how many orders you ship.
In fact, if you choose not to integrate ERP into your business, you're missing out on better customer service, increased control over your sales and marketing strategies, more effective inventory management, and added insight into all departments.
Veeqo, for example, ties together all of the systems you need to manage your ecommerce fulfillment operations in one place.
What are the key features of an ERP?
ERP systems make paperwork and business workflows much more efficient, accurate, and quick, automating many functions and giving you valuable insights into your business.
Some can even help you with your order and supply chain management, payroll functions, and year-end accounting.
The key features you should look out for when selecting an ERP are:
Automation 
ERP allows you to automate your repeatable business tasks, which frees you up from manual data entry and gives you more time to focus on what you do best – running your business.
Automation also reduces human error, preventing those minor miscalculations that can add up over time. Automation can help you in many other ways. For example in some ERP's, including Veeqo, you can set up the software to track and automatically allocate inventory across all systems. This leads to more sales, less manual work, and better customer service.
Open data - with restricted access
With an ERP, all data is available to all users – if one user enters information, it's accessible to all other users.
However, it's also possible to regulate who gets access to what information through controlling permissions.
This means that your CEO and warehouse operatives can use the same software.
Integration
As you scale an ecommerce business, it's easy to find data living in silos.
Your ecommerce platform doesn't talk natively to your marketplace listings, your accounting software, your purchasing platform, etc.
You can get by for a while stitching things together in spreadsheets and even with one-off integrations. But at a certain point, this leads to too much manual work, errors in your reporting, and missed opportunities.
It can also lead to departments working with different priorities and at cross-purposes.
ERP allows for a centralised view of the most critical business, operational, and financial data to be shared in real-time to all organisation members. You can then transform this data into tangible ecommerce intelligence, using it to develop insights and reports to make real changes in the business.
Reporting 
Reporting is one of the most crucial aspects of any business, and ERP can make it easier.
ERP modules compile information about the business's operations, giving management and key stakeholders the ability to make better decisions, improve their processes, and identify threats and problems.
In addition, ERP reports can include data visualisation software displaying charts, graphs, and dashboards to help businesses see trends and patterns to improve their offerings, and ultimately, their bottom line.
Data analysis 
ERP helps you use data more effectively, giving you the right information at the right time.
You can gather a wide array of data and use it to create actionable insights, including optimising your operations, reducing costs, identifying fraud and theft, pinpointing new business opportunities, and boosting customer experience. 
Accounting 
It may not be the most glamourous part of running a business, but accounting is crucial for success.
ERP accounting features give you the ability to track and analyse your most important financial data, including budgets, forecasting, accounts receivable (AR), accounts payable (AP), and general ledger (GL). Some systems can even perform additional tasks, such as fixed assets management, revenue recognition, multi-currency reconciliation, and tax management.
ERP software saves you a lot of time, decreasing the time you need to conduct your monthly financial requirements, including reconciliation and closing out statements.
Tracking and visibility
ERP software tracks your business metrics and helps you understand your data on a near real-time basis.
You can set up reporting and analysis of almost every part of your business, gain better insight, and create actionable plans.
Customer relationship management (CRM) 
ERP systems have integrated CRM features built right in, giving you a clear view of your business, including a customer's order history, contact details, feedback, prospect status, and purchase history.
They're extremely useful, allowing you to fill out POs automatically, generate accounts receivable reminders, and even creating reminders for follow-up offers when a potential customer displays certain buying indicators over time.
Supply chain management (SCM) 
It's always a struggle to manage your supply chain quickly and easily, but ERP systems can help, saving you time and stress.
The software can give you valuable insight into your SCM efficiency, automatically tracking inventory, demand, logistics, and distribution.
You can even set it up to suggest work orders, purchases, and transfer orders across your locations, and use the reports and real-time data to improve your inventory control.
Human resources (HR)
Some ERP systems can take care of your payroll, track the hiring and onboarding process, monitor timekeeping, and keeping track of holiday accrual and days taken.
With some more complex ERP systems, you can also automate your tax and benefits deductions.
Manufacturing 
Last but not least, Ecommerce ERP can help with manufacturing, which is how it got its start.
The ERP software of today can help you with all aspects of manufacturing, including tracking suppliers of raw materials, product planning, and forecasting.
You can also use ERP for bills of materials, assembly management, shop floor control, and distribution planning.
By using ERP to organise and assess your manufacturing data, you can automate your inventory planning and make better forecasting decisions. 
What types of integrations should an Ecommerce ERP have?
While different software will support different integrations, it's important that the following areas are covered:
Ecommerce platforms

Accounting

Data & Analytics

Point of Sale

Customer Service
Some may even offer these extra benefits (usually at a much higher cost though):
What are the benefits of an ERP eCommerce retailers?
From the features listed above, you might already be picturing some of the benefits for your business.
Here are some of the most cited benefits of ERP software for eCommerce retailers:
Brings down inventory costs
ERP ensures web sales appear immediately in your systems, which updates the inventory in real-time.
That means you're never oversold, and you get more accurate information about sales, which helps you plan your orders for the future.
This prevents over-ordering and saves you money on inventory costs.
Less time spent managing different platforms 
ERP for eCommerce allows you to streamline your platforms, accessing your most essential data in one interface.
Reduces human error 
By integrating your e-commerce storefront with payment systems and shipping information, you can remove the need for re-entering data.
This reduces redundancy and removes as much human involvement as possible, thus reducing human error. 
Reduces operational costs 
ERP offers real-time data, allowing customers to view their orders, track shipments, and continue shopping with accurate inventory numbers.
This data reduces inventory errors and back-ordered products, and reduces overall operational costs. 
Makes internal teams more productive 
Integrated ERP systems allow your team to be more efficient and use their time on other tasks.
By streamlining and automating web orders and shipping, you need fewer people involved in the sales process.
Your back-office ERP user can instantly track the new order and get started with processing, all without the need for manual data entry. 
Makes for more satisfied customers 
Without your customers, you have nothing.
So you need to prioritise your customer satisfaction in any way you can, and that includes giving them a great e-commerce experience and shipping their items quickly and accurately.
ERP systems give your customers all of the product information and order tracking details they need, improving their satisfaction. 
Gives your customers more shipping choices 
Integrated ERP software can allow your buyers to choose their preferred shipping options, including costs, delivery times, and handling.
It also makes complex split shipping much more straightforward, allowing shipping to multiple global addresses with different transportation methods. 
Increased trust in your brand 
When customers trust you, they'll champion your brand to friends and family.
However, when you promise them something and don't deliver, they'll soon lose faith in your company.
ERP integration gives them accurate information, transparency into every step of the buying process, and a renewed sense of trust in what you have to offer. 
Is your business ready for an ERP?
When you integrate your ecommerce system with ERP software, you're soon able to take your ecommerce business to the next level.
All of the data you need, such as tracking and shipping, order information, customer profiles, and inventory levels are all linked together, allowing you to see everything in one place.
You no longer need to enter figures from one system to another by hand, preventing common mistakes and human error, including overselling.
While ERP's are typically used by larger sellers, even if you're packing orders from your living room, you could still benefit from an ecommerce ERP like Veeqo.
Then, with all of the extra time you'll soon have, you can focus on product development and growing your business.
Whilst the majority of ERP's cost in the hundreds of thousands per year, Veeqo offers a fully automated all-in-one ERP solution completely free, no matter how large your business.
Sign-up today and try us out, or book a demo with one of our ecommerce experts to see if Veeqo is right for your business.