Industry Trends
What Small Retailers Can Learn From How Big Retailers Handle Inventory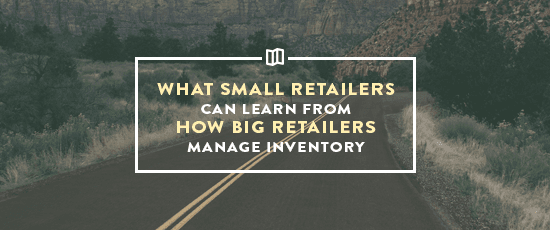 Being a large retailer generally means having a large inventory, and managing a large inventory can be a difficult task. Here are some of the ways small retailers can learn from how big retailers handle their large inventories.
Eliminate mistakes
Using software in place of human labour to do the hard work can not only save you valuable time and effort, but eliminate the worry of making mistakes. If you switch to software, there's a much lower risk of human error, and with kinds of technologies currently available on the market, there's a software to cover every aspect of handling your inventory, from bulk product uploading tools to software that manages your inventory on multiple sales platforms.
Save time by automating
Automating a lot of the inventory management process can save you a lot of time. Things like syncing orders, inventory and shipping can all be automated. By using an inventory management software, you can get automatic updates on your stock, bulk print shipping labels, and email customers with tracking numbers for their orders. This can literally save you hours a week, especially if you're a high volume seller who gets more than 50 orders a week.
Synchronize Your Stock
If you are selling on more than one online marketplace, it makes sense to use an inventory management software, which can sync stock across all your sales channels. So if you're selling on eBay, Amazon and WooCommerce, for example, you could sell something on eBay and the software will automatically update your stock across the other channels, so you no longer have to log into each individual account to update and check the stock yourself. This will save you a lot of time in the day to day running of your business.
Keep Up With Your Suppliers
Keeping track of your purchase orders and suppliers is also important when managing a large inventory. Think about adopting a software which can help you by creating and email purchase orders to suppliers, which will save you time and let you easily check your stock against the purchase order when it arrives.
Set Re-order Levels
You can set re-order levels with your inventory management software so that once your stock reaches the minimal quantity you have set, the inventory management software will automatically order new stock, so you never have to worry about disappointing your customers.