Carmarthen Cameras
It does the niche thing we needed, we needed stock to be consistent on all platforms. Even if it just did that we would use it... but it does so much more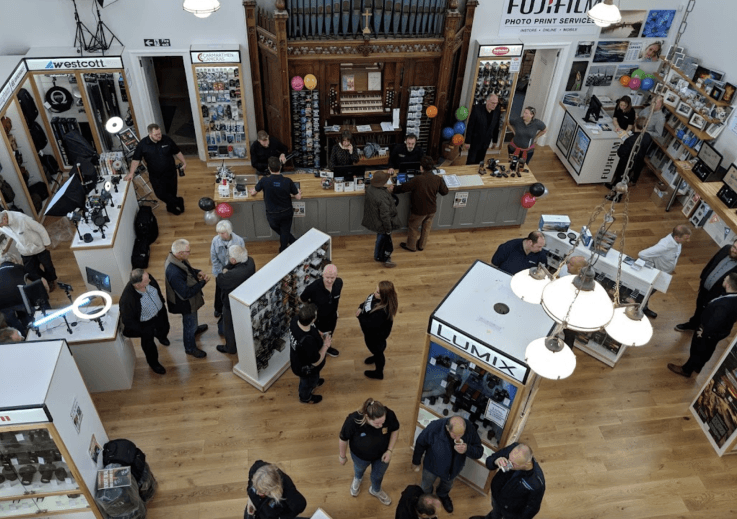 It Just Clicks
We spoke to Joe Rosie at CarmarthenCameras.com, who told us how the business grew its roots in 1998. It all started as a 2nd hand camera store and grew rapidly to a much larger operation that sells brand new and used cameras, lenses and all the specialist accessories that every photographer needs.
Growing with Veeqo
After trying numerous different inventory management systems, it was clear that Veeqo was and still is right for them. 
It does the niche thing we needed, we needed stock to be consistent on all platforms. Even if it just did that we would use it… but it does so much more."
Carmarthen Camera Centre now has 15 members of staff – all of which use Veeqo in their day-to-day operations. They started with only 7 members of staff before using Veeqo because they saw the opportunity for growth. And grow they did. As Joe said, "We shipped our **500,000th order** with Veeqo in September 2021" all from humble roots. Now that is impressive, but how did they grow?
"Before Veeqo we had around 200-500 orders a month, now on average sell around 7,700"
Joe mentions how they use every aspect of Veeqo in the day to day operations. _**"**_From procurement via purchase orders, to stock control for the 3rd party websites like eBay and Amazon, to shipping via Royalmail and DPD. Veeqo is running all the time."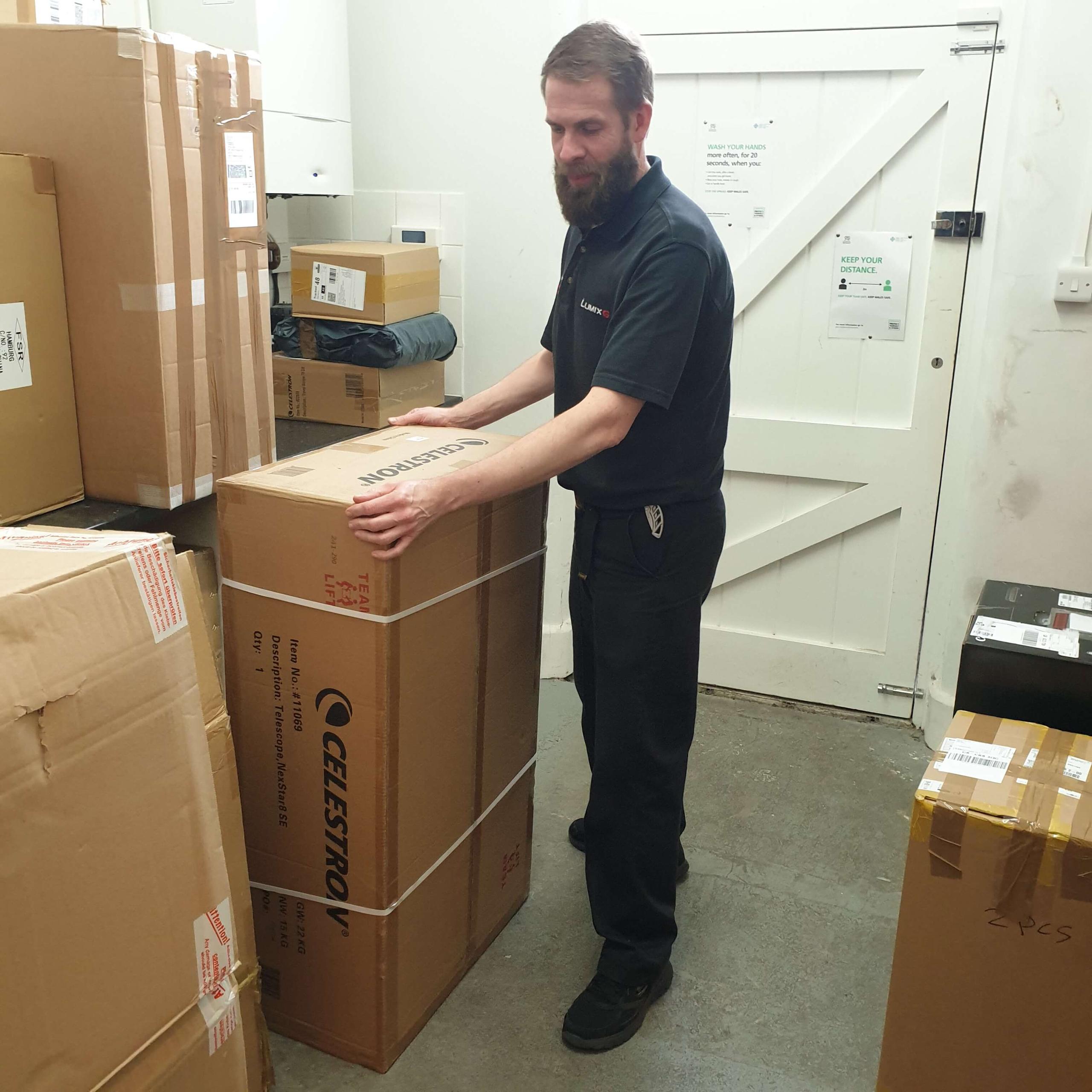 Not only can Veeqo help with the day-to-day order management but it also has reporting and forecasting opportunities all within the same system. Carmarthen Cameras make the most of this by using the reporting features to report back to their partners.
Having access to Veeqo has helped Carmarthen Cameras to simplify the process and shorten the time it takes to complete orders. Giving the team more time to focus on growth.
It does what it says on the tin website 
When asked what the main reason was for implementing Veeqo, Joe replied, "it does the niche thing we needed, we needed stock to be consistent on all platforms. Even if it just did that we would use it, but it does so much more".
One feature Joe notes is the search box for products, noting that its "flawless" as it can be a huge help for sellers with large product ranges.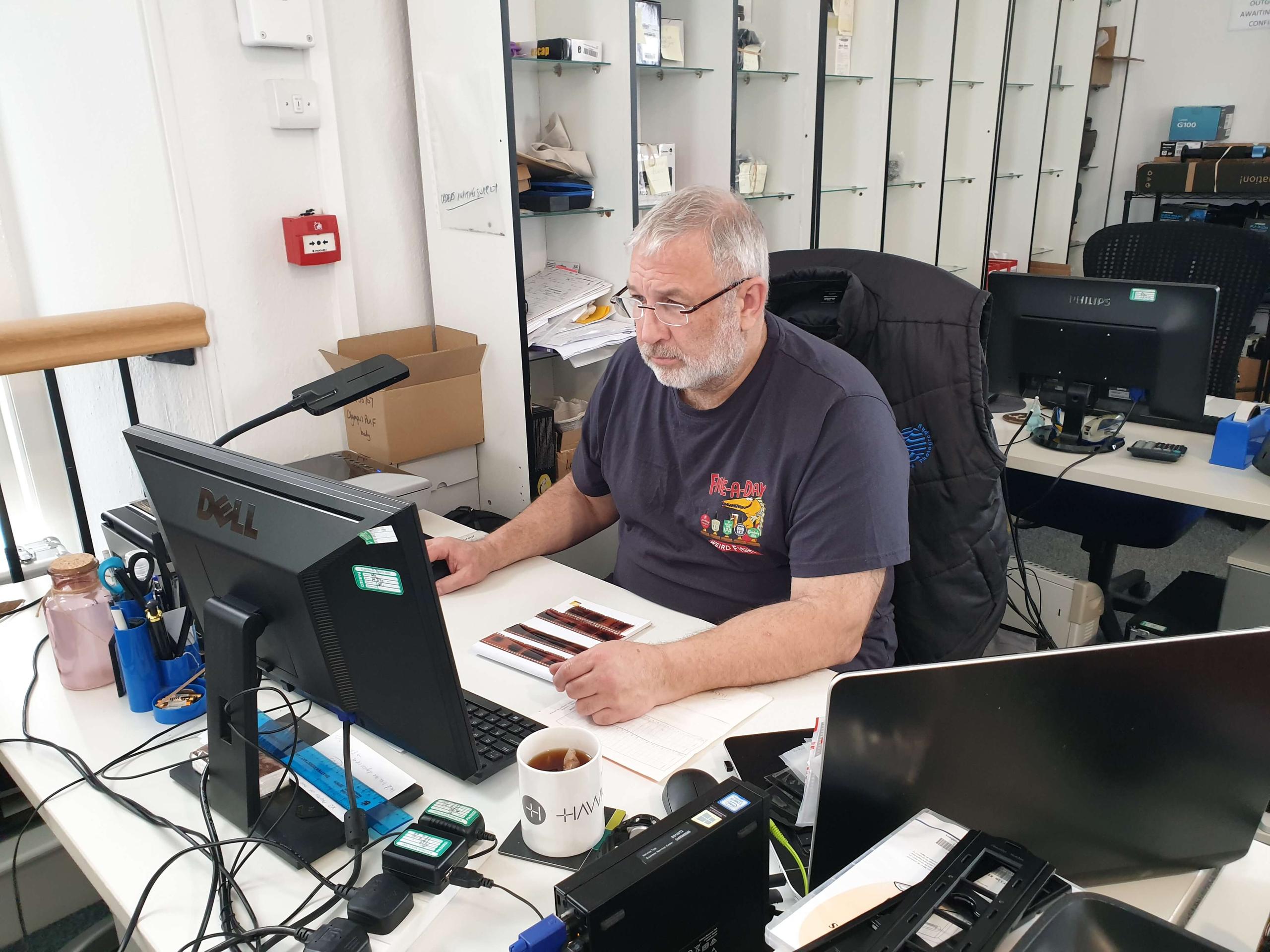 A solution to solve your ecommerce issues
"We changed all our systems whilst growing, POS, website, premise. The one consistent has been Veeqo. Veeqo always works. There's no reason to change"
Creating such a large online business comes with its challenges, Carmarthen Cameras use Veeqo to meet the needs of multichannel selling from sales reporting to orders and shipping. "What's really nice about Veeqo is how we can use tons of features. We use reports, purchasing – basically everything". In fact all of Joe's team has access and use Veeqo which shows just how versatile it is.
"If it works for someone as large as us, smaller companies will excel using Veeqo."
Before Veeqo, Carmarthen Cameras used numerous different systems separately controlled for each aspect of the business. This was very basic but also very complex and time consuming for his team to manage. The website was powered by a now discontinued software, the POS was completely separate: quickbooks POS, the staff had to manually type all the instore orders into RoyalMail Dispatch Manager Online…. "We had a separate eBay and Amazon. Finally, the stock was manually amended using Quickbooks. A systematic nightmare!"
Highly recommended
When asked if customers have seen an improvement since signing up with Veeqo, Joe replied that customers don't know how they have improved, saying Veeqo is their operational advantage.
"We tried other systems including Linnworks and M2E but Veeqo just worked and was simple enough to be used by all, so we stuck with them and haven't looked back."
Now Joe says he always recommends Veeqo for controlling stock. Stating that it. Is really easy for people to use in comparison to other tools he's used. Joe recognises that "The ability to sit someone down and explain in 10 minutes is great when hiring new staff. I can't do that with other systems" Joe explained. Having access to a system that is simple to use with all the aspects required to grow exponentially has been a huge helping hand for Carmarthen Cameras as they've grown. 
"6 years down the road and we are still growing whilst using Veeqo."
Learn more about how Veeqo's eCommerce fulfilment solution could help you grow whilst benefitting you and your customers.