One-man-band plus Veeqo's helping hand!
Before Veeqo I had a much longer dispatch time - up to 5 days. I can now ship with next day delivery.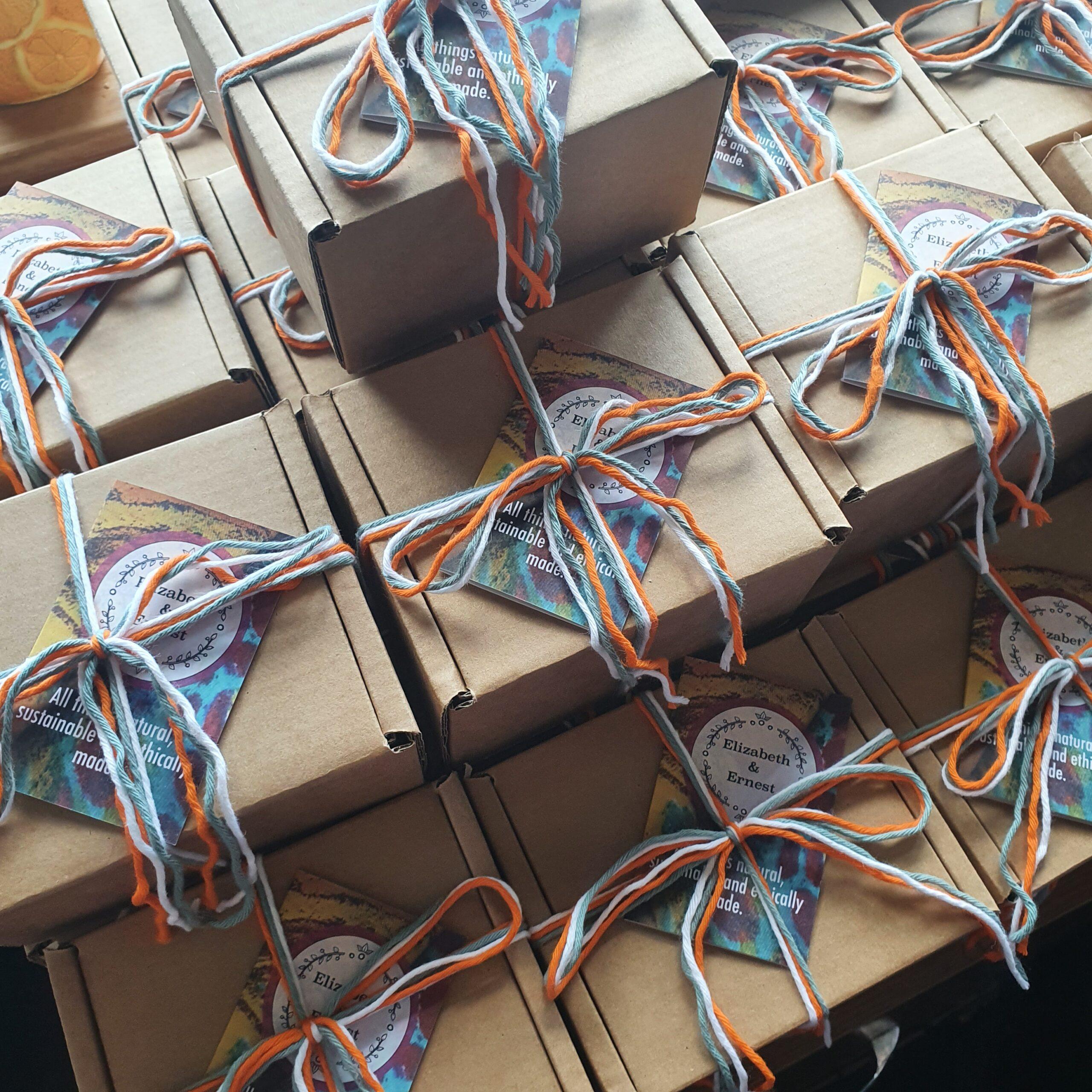 Moving Online
Elizabeth & Ernest sells eco friendly gift boxes containing candles, soap, wild seed balls and vegan sweets.  Lucy Farmer: owner, packer, admin and product builder. Having every role in a business can be a huge challenge, Lucy noticed early on that she needed some helping hands. After searching, she found Veeqo and hasn't looked back since. 
"Veeqo has allowed me to not have to hire staff for the most part with temporary help only during busy months."
After starting Elizabeth & Ernest in 2019 on Etsy and selling at Christmas markets, online sales quickly overtook in person events after the first busy Christmas period. As Lucy put it, "from 0-100 real quick. December equates to 50% of my yearly sales. So after that first Christmas, I thought there has to be a better way of doing this". Lucy then found Veeqo and has been a customer since connecting her own website, etsy and ebay to connect her sales channels all in one place.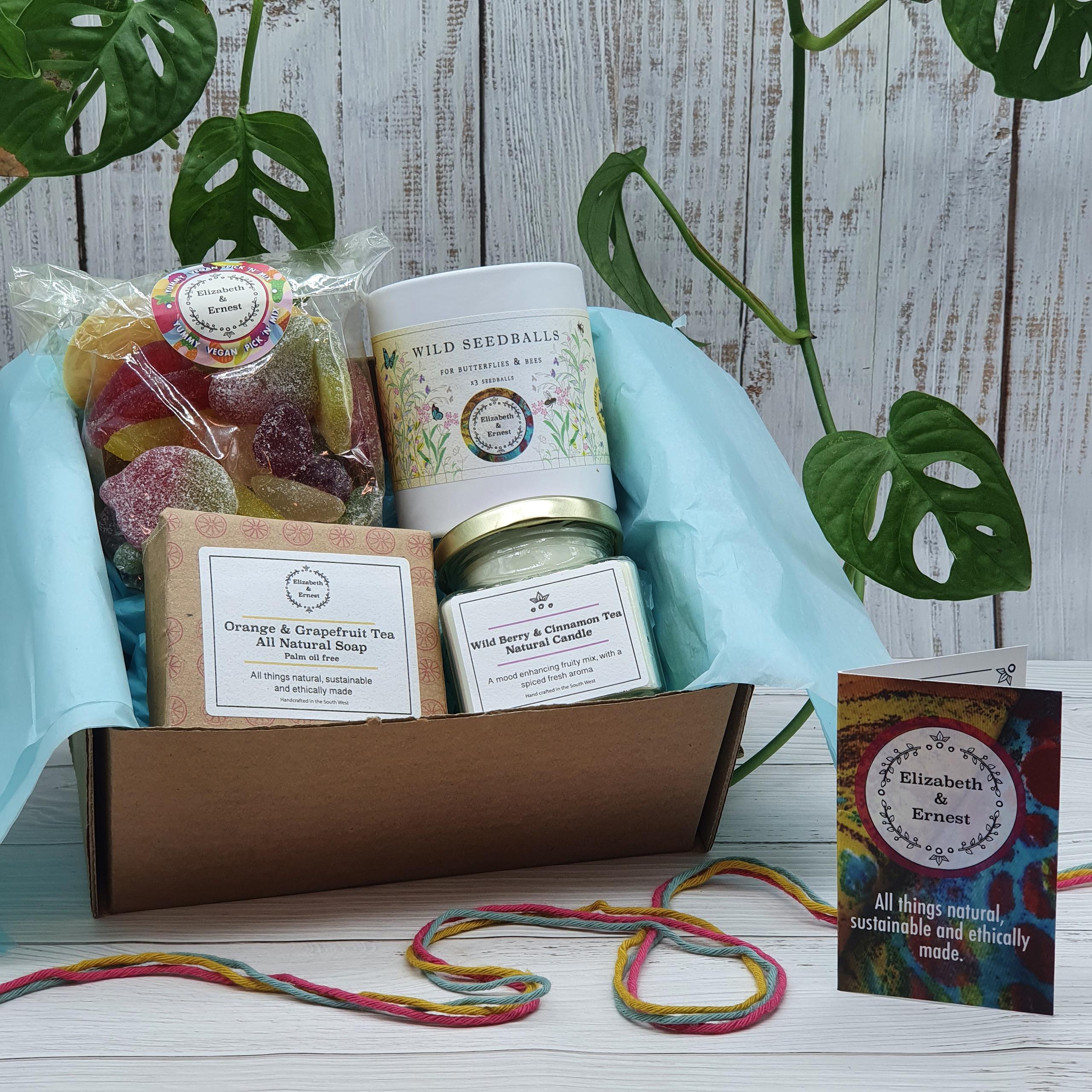 Before Veeqo
Starting with using a monitor and laptop at the same time to get ordered shipped correctly, it was clear Lucy needed a shipping software to help ease the stress. She found herself making mistakes. 
"Before Veeqo, shipping an order was chaotic". 
The tipping point to look for a solution was when she wanted to grow the business but couldn't as all her spare time was stuck in admin tasks. Tasks that Veeqo have now taken on and simplified enabling Elizabeth & Ernest to grow.
Before Veeqo I had a much longer dispatch time - up to 5 days. I can now ship with next day delivery.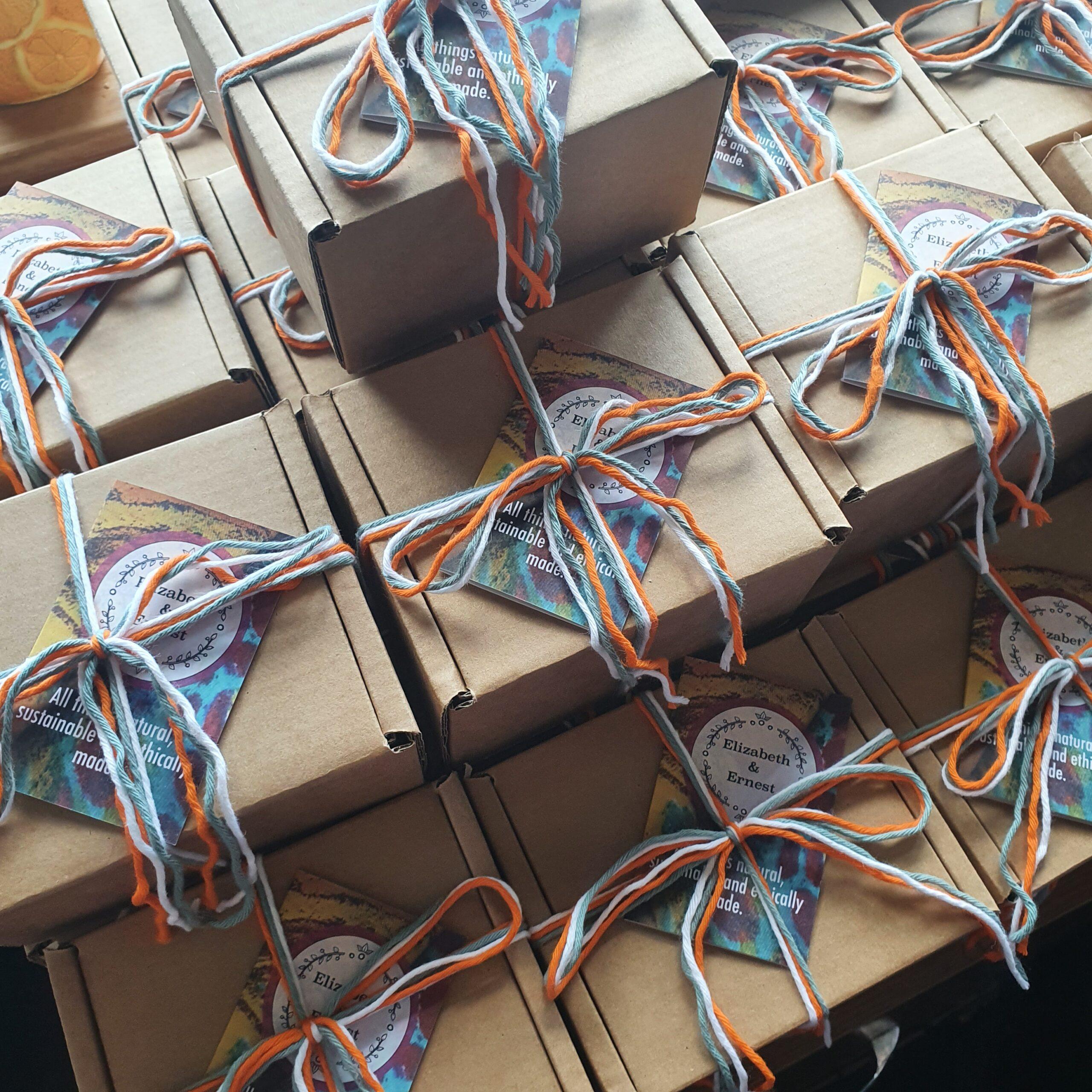 We asked Lucy how many orders approximately per month she ships. Her reply was 400 orders per month, from January to October – rising up to 2000 Month in November and December! For Lucy, the big increase in sales around Christmas means organisation is key. This is where Veeqo comes in. 
Before starting with Veeqo, I had to cap orders during busy periods as I could not keep on top of my stock.
Using a complicated spreadsheet made inventory management a hard task when gaining so many orders. "I don't think the spreadsheet was ever up to date". This made Lucy avoid experimenting with any additional gift box combinations as she had no way to keep track of stock.
With Veeqo, the process is a lot less stressful. There are no worries that I will run out or over-make stock anymore.
Growing with Veeqo
At the moment, Lucy is the only employee so she knows the process like the back of her hand, but also mentioned that because she knows the whole process "it will be easy to show any one Veeqo when new staff join in future". She mentioned that it's "So easy to go through the set up following the start-up guide. The help section is great for quick solutions and the support team have been quick and thorough when I have had any issues."
"Kits are a big thing, it changed how I can operate my business. Plus, the ease of the order and shipping pages - a huge bonus". 
Since using Veeqo, I have managed to grow my business exponentially. Elizabeth & Ernest have now added thousands of new gift combinations which she has managed easily with Veeqo's kits option. Kits allow you to put inventory items together into bundles to be sold together for marketing promotions, without typing up stock in pre-packed kits - All part of our power features.
"Before Veeqo my day was 8am-11pm - now it is 9-5. It provided me with a great work-life balance". 
On top of saving time in the business, managing time outside of business is important too. Lucy spent that extra time well and expanded her product range to offer more for her customers. "I was spending all my time updating stock on all the different systems, taking hours to do. Whereas now with Veeqo it has limited that time which has allowed me to make and sell more products, and on different channels". Growth in all the right ways.