Growing ecommerce orders with Pride
"I didn't realise how efficient Veeqo would make our business. It has at least halved the time it takes to fulfill orders"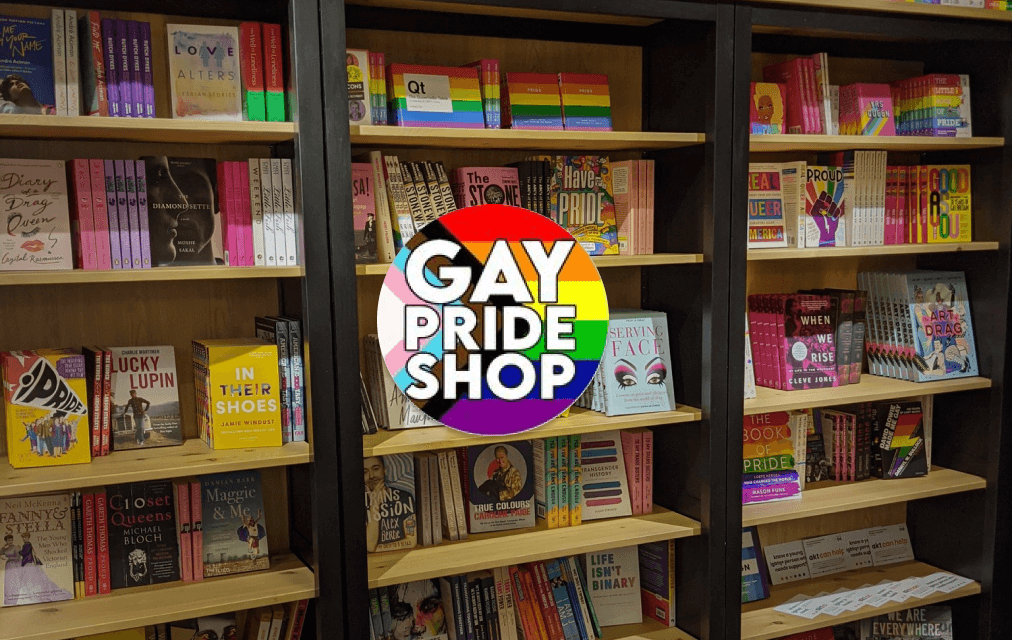 The GayPrideShop Story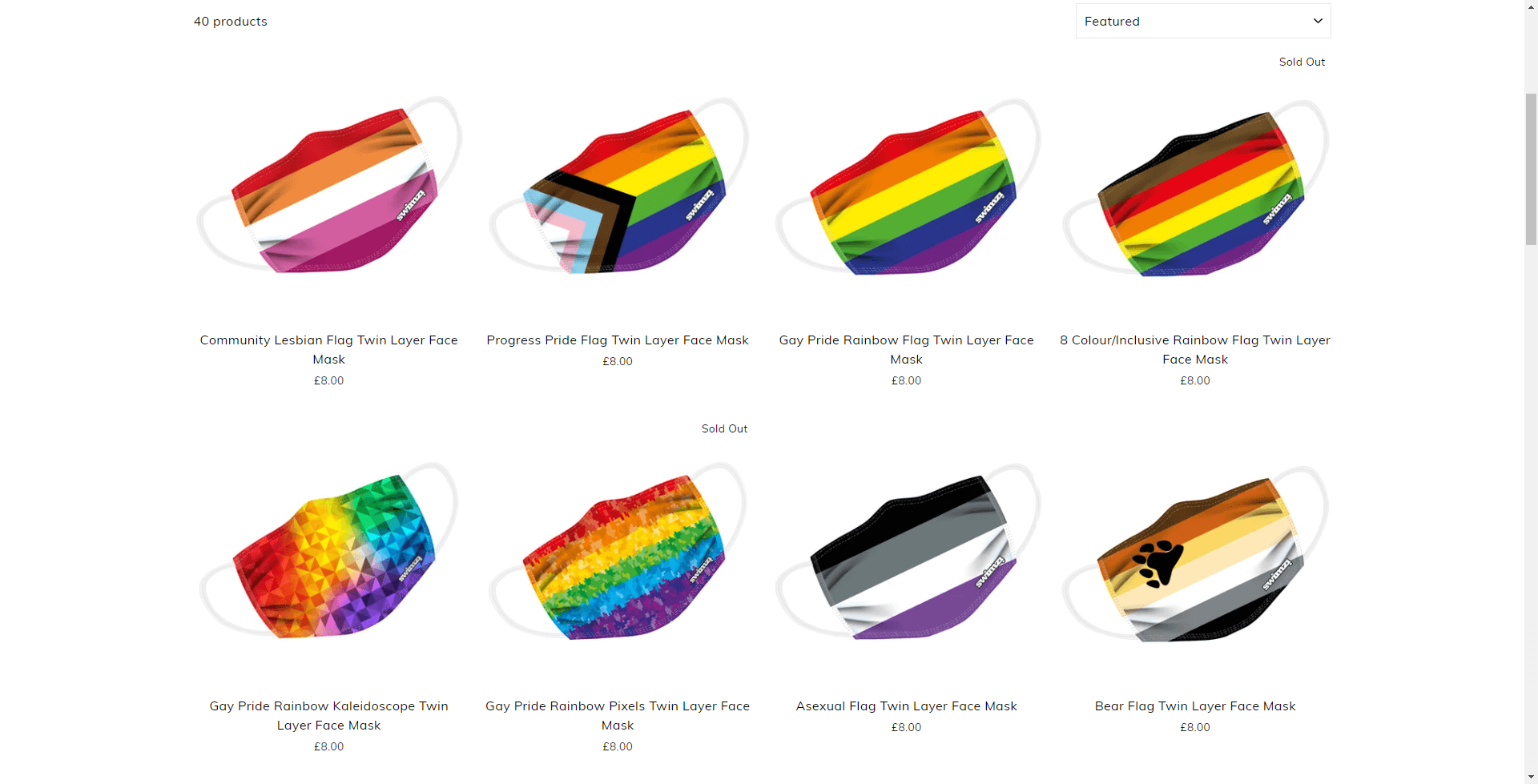 We spoke to Jason Guy, Director of GayPrideShop, who told us the story of this inspirational ecommerce retailer. It began with an independent high street store selling glitter, owned by Jason's partner Ian. Jason, who had a long history as a digital marketer working for various household brands, then came on to take over the marketing. Creating the website festivalglitter.co.uk.
One day they went to the wholesalers and saw some rainbow face paints they thought looked cool. So they bought a small batch, which sold out within a day. They then bought a larger batch, which sold out within a week! That's when they noticed an opportunity, as no one online was doing a shop focussed on Gay Pride.
Four years later, GayPrideShop stocks over 4500 products and is the UK's largest Gay Pride & gender identity shop. They sell across three websites and a brick-and-mortar store, which took over £300,000 in revenue in the last year, with £165,000 coming in June alone (their best month ever).
"If we didn't have Veeqo in place for the last month (June), the increase in sales would have broken our business. It's as simple as that."
This is quite a feat as much of their stock was initially targeted at clubbers and festival-goers, two markets that have been shut down by a year of lockdowns. They did this by reinvesting profits into their business and diversifying their product range. This resulted in being able to grow their business during a tough climate and having their best Christmas period ever. Selling out of rainbow knitted hats in two weeks!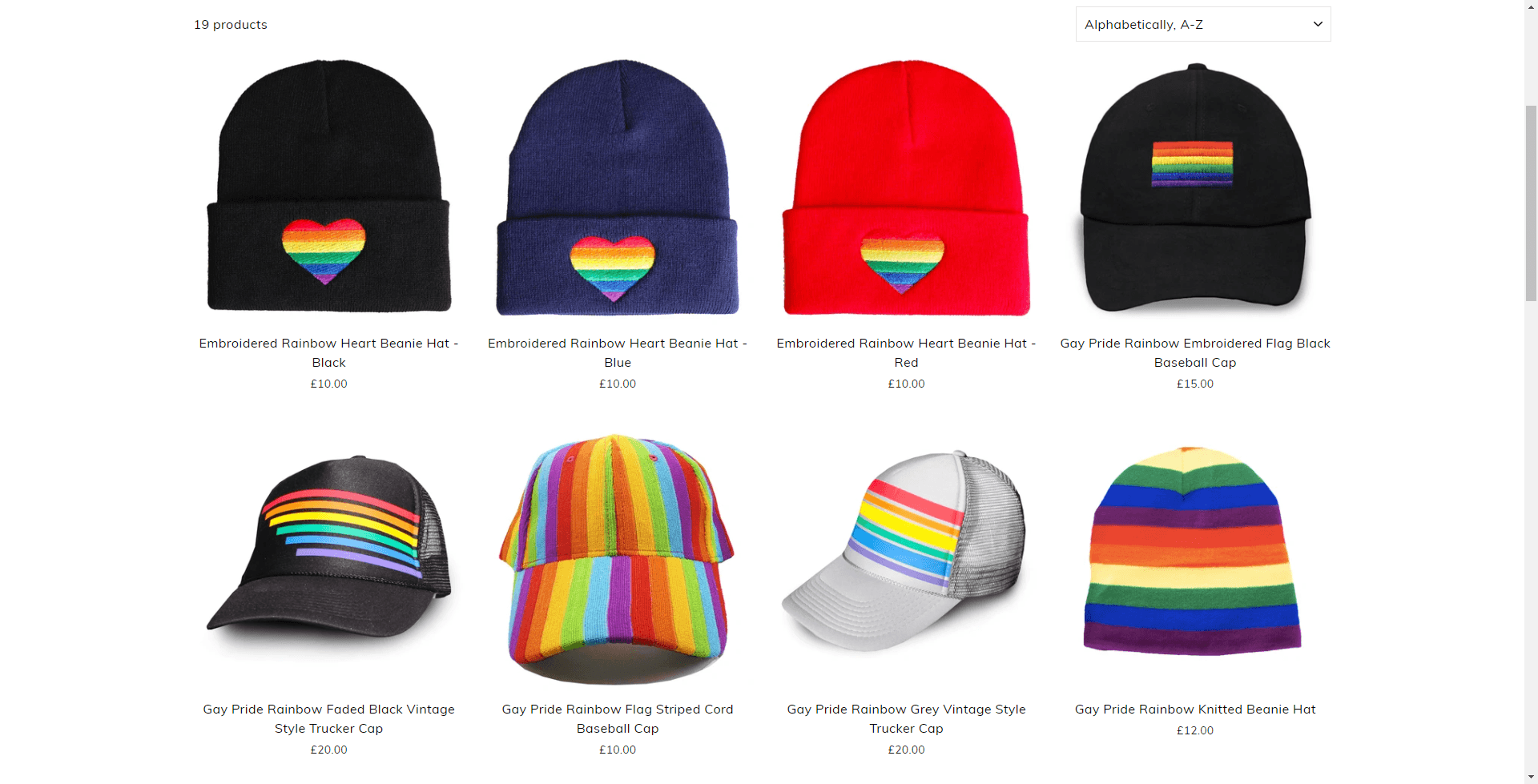 "Prior to moving to Veeqo, I was finding it a nightmare to track stock across the three websites."
Jason started in a way many ecommerce entrepreneurs do, by doing everything manually.
This meant:
– Tracking inventory on spreadsheets they had to manually update. – Physically dropping off their packages at the post office to be shipped. – Deciding what to reorder by walking around the store and seeing what products were running low. – Having no SKU numbers for any products.
This way of working simply wasn't capable of keeping up with the growth of their business and was leading to problems such as overselling.
They were taking online orders for products that had been already sold, damaged or sometimes just shoplifted.
Slow fulfilment & shipping
The manual process of fulfilling orders one at a time, using Shopify, was taking 2-3 mins per order. They were also having to quote two business days for shipping times, something which is no longer competitive in today's ecommerce world.
Realising that their rapid growth made finding a modern fulfillment solution a necessity, Jason spent two months looking for software that would automate shipping and manage his stock. He did not think he would find what they needed from one solution, but Veeqo was able to.
 "I didn't realise how efficient Veeqo would make our business. It has at least halved the time it takes to fulfill orders"
Moving to Veeqo helped Jason and Ian modernise their whole fulfilment process. Transforming the way they approached inventory management and their whole approach to fulfilling orders. The results of doing so have been dramatic.
Faster shipping times and better reviews
"The number of positive reviews we get that say how fast the shipping is has noticeably improved."

Prior to using Veeqo, they used to quote two business days for shipping. Now it's down to 11 hours! And that was done during their busiest month ever!
That has led to a noticeable improvement in the number of positive reviews about shipping and delivery times. Now one of the most common aspects of their service mentioned on Google Reviews 'fast shipping'. While Veeqo can by no means take all the credit for GayPrideShop's excellent reviews, it's clear that quick and accurate delivery is something customers have noticed.
Managing a 100% MoM increase in orders with ease
Having Veeqo in place for June proved critical for their success. With a doubling of the previous month's orders, June was comfortably their busiest period yet. So it was vital they could fulfill their orders quickly, accurately and as their customers expected, which Veeqo helped them do. Now the only thing holding them back from further growth is looking for new premises so that they have space for even more stock!
By simplifying the fulfillment process of the picking team, they have been able to half the time it takes for them to fulfil an order.
They now have complete visibility of their stock levels for every product. So they can reorder accurately and easily from a desktop, as opposed to doing quick manual counts before re-ordering products.
"I live in Veeqo. I am Veeqo 12 hours a day because it answers 75% of the questions I get on a daily basis in one place.'
Getting easier access to business-critical information
It's fair to say that Veeqo has helped Jason have more information on hand. In his own words:  "I live on Veeqo. I am Veeqo 12 hours a day because it answers 75% of the questions I get on a daily basis in one place. Whether I need to know a supplier number, a SKU number, a code for customs for international orders or an inventory count, it's all there. There is information in Veeqo that isn't in Shopify because it doesn't need to be."
Winning with automation
Jason used Veeqo's powerful automation feature to create over fifty rules to manage their shipping. These automatically categorize products based on a range of factors, such as weight and number, and then decide how they will be shipped and tracked. Making these decisions so the picking team doesn't have to.
Setting up such a complex automated system from the get-go was a challenge. But Jason was helped in doing so by Veeqo's support team that were always on hand.
Giving Back to the Community
We couldn't tell the GayPrideShop story without mentioning how they give back to the community. They are a big believer that those working with the LGBTQ community should give back to the rest of the community. To do this they donate 15% of their profits to three charities: akt, Mermaids, and the George House Trust. We at Veeqo are thrilled to be associated with a company that has such strong values and acts upon them.