Indigo Herbs
Discover how Indigo Herbs doubled the amount of orders they could process in a day, took tight control of their inventory and achieved picking accuracy of 99.89% using Veeqo.
The Indigo Herbs Story
With products listed on multiple online marketplaces and stocked in physical stores across Europe, making sales wasn't a problem for Indigo Herbs before Veeqo.
But keeping up with them all was proving tricky. Resulting in a fulfilment team constantly in overdrive and overselling becoming a regular occurrence.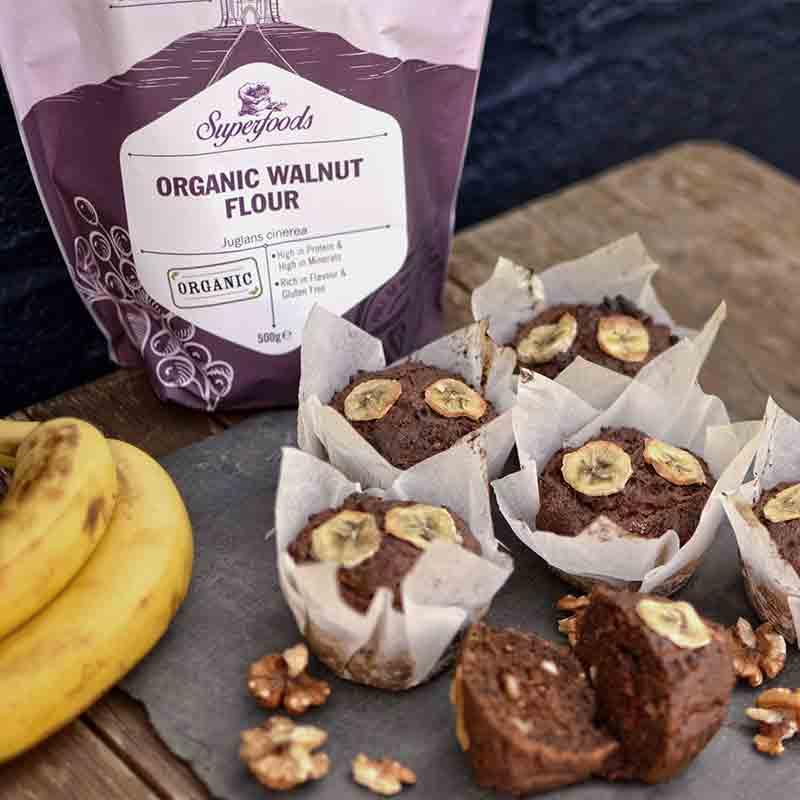 "We used to use a fulfilment system that wasn't properly supported and had lots of downtime," explained Operations Manager Abby Render. "We ended up having to regularly revert to manual methods and everything moved very slowly.
"Our stock would also be manually set to either 999 or zero, depending on whether we actually had stock or not for that item. So we had no live figure on any sites and then taking lots of orders for things that weren't in stock."
All of which left Indigo Herbs trying to operate a business on slow software that they simply couldn't trust. A nightmare for any fast-growing retailer.
"The picking & packing process was also very slow," continued Abby. "There was a lot of clicking around different pages required, and it was a big, time consuming process to fulfil just one order. We somehow managed at the time, but it just didn't support our growth or the direction we wanted to go in."
A Natural Fit
This left Indigo Herbs desperate for a system that could handle their high demands while growing alongside them. And Veeqo fit that bill perfectly.
"Veeqo is a fantastic system to have in place, that's able to grow with us – not hold us back."
"We knew early on that Veeqo was an ideal fit for us as a growing company," said Abby. "It was vital we found a solution with a dedication to continually developing their product while also providing strong support if anything did go wrong – and Veeqo ticked that box."
Indigo came on board with Veeqo right away. And Abby was impressed straight from the word go.

Indigo have a passion for all things healthy living and sell via their online store, Amazon, eBay, NotontheHighStreet.com and in a variety of physical stores across the UK and Europe.
"The whole set up process was remarkably quick," she observed. "There were a few of the usual snags like figuring out processes and flows, but everything was worked out smoothly and quickly and operations weren't affected at all.
"Being able to see the product roadmap and where Veeqo is going is fantastic. And the help guides and support team are also amazing, so we feel confident in using the system. We're getting a huge amount of value from it."
Optimal Warehouse Health
It's fair to say that operations at Indigo Herbs have been radically streamlined since implementing Veeqo. And improvements can be seen throughout their entire fulfilment process.
"Picking is now so much quicker with Veeqo. We've moved up to 99.89% accuracy, resulting in a lot fewer mistakes."
"Dispatching an order is now so much quicker," said Abby. "We can process in batch and get through twice as many orders each day, with the same amount of staff.
"But we also now have a live stock figure, so we actually have what we say we have across all our sales channels. And we can keep this accurate with rolling stock takes every week, as opposed to shutting everything down for days like we used to."
Indigo supply a broad and unique range of quality products to include in their customers' daily lifestyle – from breakfast, lunch, dinner and everything in between.
Indigo Herbs have been going from strength-to-strength as a business too. Success that's seen them recently upgrade to a new, bigger warehouse – a move with Veeqo helping lay the operational foundations for.
"We've been able to set bin locations for every single product," Abby explained. "So using this and the Veeqo Scanner, picking is now so much quicker while moving up to 99.89% accuracy with a lot fewer mistakes.
"Accuracy used to go down when orders went up, but now we know we can maintain our high quality and speed regardless of order numbers. So it's fantastic to have a system in place that's able to grow with us, not hold us back."